سرفصل های مهم
فصل 10 - 13/5
توضیح مختصر
زمان مطالعه

72 دقیقه

سطح

سخت
دانلود اپلیکیشن «زیبوک»
این فصل را می‌توانید به بهترین شکل و با امکانات عالی در اپلیکیشن «زیبوک» بخوانید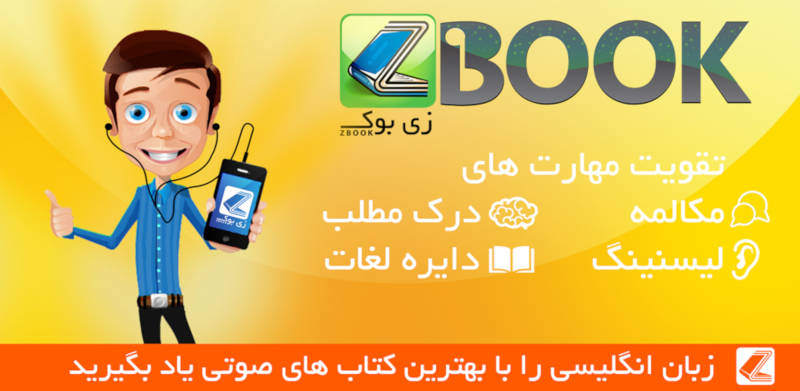 متن انگلیسی فصل
NINE
HOW THEY DISCOVERED SOMETHING WORTH KNOWING
THE OTHERS ADMITTED AFTERWARD that Jill had been wonderful that day. As soon as the King and the rest of the hunting party had set off, she began making a tour of the whole castle and asking questions, but all in such an innocent, babyish way that no one could suspect her of any secret design. Though her tongue was never still, you could hardly say she talked: she prattled and giggled. She made love to everyone—the grooms, the porters, the housemaids, the ladies-in-waiting, and the elderly giant lords whose hunting days were past. She submitted to being kissed and pawed about by any number of giantesses, many of whom seemed sorry for her and called her "a poor little thing" though none of them explained why. She made especial friends with the cook and discovered the all-important fact there was a scullery door which let you out through the outer wall, so that you did not have to cross the courtyard or pass the great gatehouse. In the kitchen she pretended to be greedy, and ate all sorts of scraps which the cook and scullions delighted to give her. But upstairs among the ladies she asked questions about how she would be dressed for the great feast, and how long she would be allowed to sit up, and whether she would dance with some very, very small giant. And then (it made her hot all over when she remembered it afterward) she would put her head on one side in an idiotic fashion which grown-ups, giant and otherwise, thought very fetching, and shake her curls, and fidget, and say, "Oh, I do wish it was tomorrow night, don't you? Do you think the time will go quickly till then?" And all the giantesses said she was a perfect little darling; and some of them dabbed their eyes with enormous handkerchiefs as if they were going to cry.
"They're dear little things at that age," said one giantess to another. "It seems almost a pity …"
Scrubb and Puddleglum both did their best, but girls do that kind of thing better than boys. Even boys do it better than Marsh-wiggles.
At lunchtime something happened which made all three of them more anxious than ever to leave the castle of the Gentle Giants. They had lunch in the great hall at a little table of their own, near the fireplace. At a bigger table, about twenty yards away, half a dozen old giants were lunching. Their conversation was so noisy, and so high up in the air, that the children soon took no more notice of it than you would of hooters outside the window or traffic noises in the street. They were eating cold venison, a kind of food which Jill had never tasted before, and she was liking it.
Suddenly Puddleglum turned to them, and his face had gone so pale that you could see the paleness under the natural muddiness of his complexion. He said:
"Don't eat another bite."
"What's wrong?" asked the other two in a whisper.
"Didn't you hear what those giants were saying? 'That's a nice tender haunch of venison,' said one of them. 'Then that stag was a liar,' said another. 'Why?' said the first one. 'Oh,' said the other. 'They say that when he was caught he said, Don't kill me, I'm tough. You won't like me.'" For a moment Jill did not realize the full meaning of this. But she did when Scrubb's eyes opened wide with horror and he said: "So we've been eating a Talking stag."
This discovery didn't have exactly the same effect on all of them. Jill, who was new to that world, was sorry for the poor stag and thought it rotten of the giants to have killed him. Scrubb, who had been in that world before and had at least one Talking beast as his dear friend, felt horrified; as you might feel about a murder. But Puddleglum, who was Narnian born, was sick and faint, and felt as you would feel if you found you had eaten a baby.
"We've brought the anger of Aslan on us," he said. "That's what comes of not attending to the signs. We're under a curse, I expect. If it was allowed, it would be the best thing we could do, to take these knives and drive them into our own hearts." And gradually even Jill came to see it from his point of view. At any rate, none of them wanted any more lunch. And as soon as they thought it safe they crept quietly out of the hall.
It was now drawing near to that time of the day on which their hopes of escape depended, and all became nervous. They hung about in passages and waited for things to become quiet. The giants in the hall sat on a dreadfully long time after the meal was over. The bald one was telling a story. When that was over, the three travelers dawdled down to the kitchen. But there were still plenty of giants there, or at least in the scullery, washing up and putting things away. It was agonizing, waiting till these finished their jobs and, one by one, wiped their hands and went away. At last only one old giantess was left in the room. She pottered about, and pottered about, and at last the three travelers realized with horror that she did not intend to go away at all.
"Well, dearies," she said to them. "That job's about through. Let's put the kettle there. That'll make a nice cup of tea presently. Now I can have a little bit of rest. Just look into the scullery, like good poppets, and tell me if the back door is open." "Yes, it is," said Scrubb.
"That's right. I always leave it open so as Puss can get in and out, the poor thing."
Then she sat down on one chair and put her feet up on another.
"I don't know as I mightn't have forty winks," said the giantess. "If only that blarney hunting party doesn't come back too soon."
All their spirits leaped up when she mentioned forty winks, and flopped down again when she mentioned the return of the hunting party.
"When do they usually come back?" asked Jill.
"You never can tell," said the giantess. "But there; go and be quiet for a bit, my dearies."
They retreated to the far end of the kitchen, and would have slipped out into the scullery there and then if the giantess had not sat up, opened her eyes, and brushed away a fly. "Don't try it till we're sure she's really asleep," whispered Scrubb. "Or it'll spoil everything." So they all huddled at the kitchen end, waiting and watching. The thought that the hunters might come back at any moment was terrible. And the giantess was fidgety. Whenever they thought she had really gone to sleep, she moved.
"I can't bear this," thought Jill. To distract her mind, she began looking about her. Just in front of her was a clean wide table with two clean pie-dishes on it, and an open book. They were giant pie-dishes of course. Jill thought that she could lie down just comfortably in one of them. Then she climbed up on the bench beside the table to look at the book. She read: MALLARD. This delicious bird can be cooked in a variety of ways.
"It's a cookery book," thought Jill without much interest, and glanced over her shoulder. The giantess's eyes were shut but she didn't look as if she were properly asleep. Jill glanced back at the book. It was arranged alphabetically: and at the very next entry her heart seemed to stop beating; It ran— MAN. This elegant little biped has long been valued as a delicacy. It forms a traditional part of the Autumn Feast, and is served between the fish and the joint. Each Man—
but she could not bear to read any more. She turned round. The giantess had waked up and was having a fit of coughing. Jill nudged the other two and pointed to the book. They also mounted the bench and bent over the huge pages. Scrubb was still reading about how to cook Men when Puddleglum pointed to the next entry below it. It was like this:
MARSH-WIGGLE. Some authorities reject this animal altogether as unfit for giants' consumption because of its stringy consistency and muddy flavor. The flavor can, however, be greatly reduced if—
Jill touched his feet, and Scrubb's, gently. All three looked back at the giantess. Her mouth was slightly open and from her nose there came a sound which at that moment was more welcome to them than any music; she snored. And now it was a question of tip-toe work, not daring to go too fast, hardly daring to breathe, out through the scullery (giant sculleries smell horrid), out at last into the pale sunlight of a winter afternoon.
They were at the top of a rough little path which ran steeply down. And, thank heavens, on the right side of the castle; the City Ruinous was in sight. In a few minutes they were back on the broad, steep road which led down from the main gate of the castle. They were also in full view from every single window on that side. If it had been one, or two, or five windows there'd be a reasonable chance that no one might be looking out. But there were nearer fifty than five. They now realized, too, that the road on which they were, and indeed all the ground between them and the City Ruinous, didn't offer as much cover as would hide a fox; it was all coarse grass and pebbles and flat stones. To make matters worse, they were now in the clothes that the giants had provided for them last night: except Puddleglum, whom nothing would fit. Jill wore a vivid green robe, rather too long for her, and over that a scarlet mantle fringed with white fur. Scrubb had scarlet stockings, blue tunic and cloak, a gold-hilted sword, and a feathered bonnet.
"Nice bits of color, you two are," muttered Puddleglum. "Show up very prettily on a winter day. The worst archer in the world couldn't miss either of you if you were in range. And talking of archers, we'll be sorry not to have our own bows before long, I shouldn't wonder. Bit thin too, those clothes of yours, are they?" "Yes, I'm freezing already," said Jill.
A few minutes ago when they had been in the kitchen, she had thought that if only they could once get out of the castle, their escape would be almost complete. She now realized that the most dangerous part of it was still to come.
"Steady, steady," said Puddleglum. "Don't look back. Don't walk too quickly. Whatever you do, don't run. Look as if we were just taking a stroll, and then, if anyone sees us, he might, just possibly, not bother. The moment we look like people running away, we're done." The distance to the City Ruinous seemed longer than Jill would have believed possible. But bit by bit they were covering it. Then came a noise. The other two gasped. Jill, who didn't know what it was, said, "What's that?"
"Hunting horn," whispered Scrubb.
"But don't run even now," said Puddleglum. "Not till I give the word."
This time Jill couldn't help glancing over her shoulder. There, about half a mile away, was the hunt returning from behind them on the left.
They walked on. Suddenly a great clamor of giant voices arose: then shouts and hollas.
"They've seen us. Run," said Puddleglum.
Jill gathered up her long skirts—horrible things for running in—and ran. There was no mistaking the danger now. She could hear the music of the hounds. She could hear the King's voice roaring out, "After them, after them, or we'll have no man-pies tomorrow." She was last of the three now, cumbered with her dress, slipping on loose stones, her hair getting in her mouth, running-pains across her chest. The hounds were much nearer. Now she had to run uphill, up the stony slope which led to the lowest step of the giant stairway. She had no idea what they would do when they got there, or how they would be any better off even if they reached the top. But she didn't think about that. She was like a hunted animal now; as long as the pack was after her, she must run till she dropped.
The Marsh-wiggle was ahead. As he came to the lowest step he stopped, looked a little to his right, and all of a sudden darted into a little hole or crevice at the bottom of it. His long legs, disappearing into it, looked very like those of a spider. Scrubb hesitated and then vanished after him. Jill, breathless and reeling, came to the place about a minute later. It was an unattractive hole—a crack between the earth and the stone about three feet long and hardly more than a foot high. You had to fling yourself flat on your face and crawl in. You couldn't do it so very quickly either. She felt sure that a dog's teeth would close on her heel before she got inside.
"Quick, quick. Stones. Fill up the opening," came Puddleglum's voice in the darkness beside her. It was pitch black in there, except for the gray light in the opening by which they had crawled in. The other two were working hard. She could see Scrubb's small hands and the Marsh-wiggle's big, frog-like hands black against the light, working desperately to pile up stones. Then she realized how important this was and began groping for large stones herself, and handing them to the others. Before the dogs were baying and yelping at the cave mouth, they had it pretty well filled; and now, of course, there was no light at all.
"Farther in, quick," said Puddleglum's voice.
"Let's all hold hands," said Jill.
"Good idea," said Scrubb. But it took them quite a long time to find one another's hands in the darkness. The dogs were sniffing at the other side of the barrier now.
"Try if we can stand up," suggested Scrubb. They did and found that they could. Then, Puddleglum holding out a hand behind him to Scrubb, and Scrubb holding a hand out behind him to Jill (who wished very much that she was the middle one of the party and not the last), they began groping with their feet and stumbling forward into the blackness. It was all loose stones underfoot. Then Puddleglum came up to a wall of rock. They turned a little to their right and went on. There were a good many more twists and turns. Jill had now no sense of direction at all, and no idea where the mouth of the cave lay.
"The question is," came Puddleglum's voice out of the darkness ahead, "whether, taking one thing with another, it wouldn't be better to go back (if we can) and give the giants a treat at that feast of theirs, instead of losing our way in the guts of a hill where, ten to one, there's dragons and deep holes and gases and water and—Ow! Let go! Save yourselves. I'm—" After that all happened quickly. There was a wild cry, a swishing, dusty, gravelly noise, a rattle of stones, and Jill found herself sliding, sliding, hopelessly sliding, and sliding quicker every moment down a slope that grew steeper every moment. It was not a smooth, firm slope, but a slope of small stones and rubbish. Even if you could have stood up, it would have been no use. Any bit of that slope you had put your foot on would have slid away from under you and carried you down with it. But Jill was more lying than standing. And the farther they all slid, the more they disturbed all the stones and earth, so that the general downward rush of everything (including themselves) got faster and louder and dustier and dirtier. From the sharp cries and swearing of the other two, Jill got the idea that many of the stones she was dislodging were hitting Scrubb and Puddleglum pretty hard. And now she was going at a furious rate and felt sure she would be broken to bits at the bottom.
Yet somehow they weren't. They were a mass of bruises, and the wet, sticky stuff on her face appeared to be blood. And such a mass of loose earth, shingle, and larger stones was piled up round her (and partly over her) that she couldn't get up. The darkness was so complete that it made no difference at all whether you had your eyes open or shut. There was no noise. And that was the very worst moment Jill had ever known in her life. Supposing she was alone: supposing the others … Then she heard movements around her. And presently all three, in shaken voices, were explaining that none of them seemed to have any broken bones.
"We can never get up that again," said Scrubb's voice.
"And have you noticed how warm it is?" said the voice of Puddleglum. "That means we're a long way down. Might be nearly a mile."
No one said anything. Some time later Puddleglum added:
"My tinder-box has gone."
After another long pause Jill said, "I'm terribly thirsty."
No one suggested doing anything. There was so obviously nothing to be done. For the moment, they did not feel it quite so badly as one might have expected; that was because they were so tired.
Long, long afterward, without the slightest warning, an utterly strange voice spoke. They knew at once that it was not the one voice in the whole world for which each had secretly been hoping; the voice of Aslan. It was a dark, flat voice—almost, if you know what that means, a pitch-black voice. It said: "What make you here, creatures of the Overworld?"
TEN
TRAVELS WITHOUT THE SUN
"WHO'S THERE?" SHOUTED THE THREE travelers.
"I am the Warden of the Marches of Underland, and with me stand a hundred Earthmen in arms," came the reply. "Tell me quickly who you are and what is your errand in the Deep Realm?"
"We fell down by accident," said Puddleglum, truthfully enough.
"Many fall down, and few return to the sunlit lands," said the voice. "Make ready now to come with me to the Queen of the Deep Realm."
"What does she want with us?" asked Scrubb cautiously.
"I do not know," said the voice. "Her will is not to be questioned but obeyed."
While he said these words there was a noise like a soft explosion and immediately a cold light, gray with a little blue in it, flooded the cavern. All hope that the speaker had been idly boasting when he spoke of his hundred armed followers died at once. Jill found herself blinking and staring at a dense crowd. They were of all sizes, from little gnomes barely a foot high to stately figures taller than men. All carried three-pronged spears in their hands, and all were dreadfully pale, and all stood as still as statues. Apart from that, they were very different; some had tails and others not, some wore great beards and others had very round, smooth faces, big as pumpkins. There were long, pointed noses, and long, soft noses like small trunks, and great blobby noses. Several had single horns in the middle of their foreheads. But in one respect they were all alike: every face in the whole hundred was as sad as a face could be. They were so sad that, after the first glance, Jill almost forgot to be afraid of them. She felt she would like to cheer them up.
"Well!" said Puddleglum, rubbing his hands. "This is just what I needed. If these chaps don't teach me to take a serious view of life, I don't know what will. Look at that fellow with the walrus mustache—or that one with the—" "Get up," said the leader of the Earthmen.
There was nothing else to be done. The three travelers scrambled to their feet and joined hands. One wanted the touch of a friend's hand at a moment like that. And the Earthmen came all round them, padding on large, soft feet, on which some had ten toes, some twelve, and others none.
"March," said the Warden: and march they did.
The cold light came from a large ball on top of a long pole, and the tallest of the gnomes carried this at the head of the procession. By its cheerless rays they could see that they were in a natural cavern; the walls and roof were knobbed, twisted, and gashed into a thousand fantastic shapes, and the stony floor sloped downward as they proceeded. It was worse for Jill than the others, because she hated dark, underground places. And when, as they went on, the cave got lower and narrower, and when, at last, the light-bearer stood aside, and the gnomes, one by one, stooped down (all except the very smallest ones) and stepped into a little dark crack and disappeared, she felt she could bear it no longer.
"I can't go in there, I can't! I can't! I won't," she panted. The Earthmen said nothing but they all lowered their spears and pointed them at her.
"Steady, Pole," said Puddleglum. "Those big fellows wouldn't be crawling in there if it didn't get wider later on. And there's one thing about this underground work, we shan't get any rain."
"Oh, you don't understand. I can't," wailed Jill.
"Think how I felt on that cliff, Pole," said Scrubb. "You go first, Puddleglum, and I'll come after her."
"That's right," said the Marsh-wiggle, getting down on his hands and knees. "You keep a grip on my heels, Pole, and Scrubb will hold on to yours. Then we'll all be comfortable."
"Comfortable!" said Jill. But she got down and they crawled in on their elbows. It was a nasty place. You had to go flat on your face for what seemed like half an hour, though it may really have been only five minutes. It was hot. Jill felt she was being smothered. But at last a dim light showed ahead, the tunnel grew wider and higher, and they came out, hot, dirty, and shaken, into a cave so large that it scarcely seemed a cave at all.
It was full of a dim, drowsy radiance, so that here they had no need of the Earthmen's strange lantern. The floor was soft with some kind of moss and out of this grew many strange shapes, branched and tall like trees, but flabby like mushrooms. They stood too far apart to make a forest; it was more like a park. The light (a greenish gray) seemed to come both from them and from the moss, and it was not strong enough to reach the roof of the cave, which must have been a long way overhead. Across the mild, soft, sleepy place they were now made to march. It was very sad, but with a quiet sort of sadness, like soft music.
Here they passed dozens of strange animals lying on the turf, either dead or asleep, Jill could not tell which. These were mostly of a dragonish or bat-like sort; Puddleglum did not know what any of them were.
"Do they grow here?" Scrubb asked the Warden. He seemed very surprised at being spoken to, but replied, "No. They are all beasts that have found their way down by chasms and caves, out of Overland into the Deep Realm. Many come down, and few return to the sunlit lands. It is said that they will all wake at the end of the world." His mouth shut like a box when he had said this, and in the great silence of that cave the children felt that they would not dare to speak again. The bare feet of the gnomes, padding on the deep moss, made no sound. There was no wind, there were no birds, there was no sound of water. There was no sound of breathing from the strange beasts.
When they had walked for several miles, they came to a wall of rock, and in it a low archway leading into another cavern. It was not, however, so bad as the last entrance and Jill could go through it without bending her head. It brought them into a smaller cave, long and narrow, about the shape and size of a cathedral. And here, filling almost the whole length of it, lay an enormous man fast asleep. He was far bigger than any of the giants, and his face was not like a giant's, but noble and beautiful. His breast rose and fell gently under the snowy beard which covered him to the waist. A pure, silver light (no one saw where it came from) rested upon him.
"Who's that?" asked Puddleglum. And it was so long since anyone had spoken, that Jill wondered how he had the nerve.
"That is old Father Time, who was once a King in Overland," said the Warden. "And now he has sunk down into the Deep Realm and lies dreaming of all the things that are done in the upper world. Many sink down, and few return to the sunlit lands. They say he will wake at the end of the world." And out of that cave they passed into another, and then into another and another, and so on till Jill lost count, but always they were going downhill and each cave was lower than the last, till the very thought of the weight and depth of the earth above you was suffocating. At last they came to a place where the Warden commanded his cheerless lantern to be lit again. Then they passed into a cave so wide and dark that they could see nothing of it except that right in front of them a strip of pale sand ran down into still water. And there, beside a little jetty, lay a ship without mast or sail but with many oars. They were made to go on board her and led forward to the bows where there was a clear space in front of the rowers' benches and a seat running round inside the bulwarks.
"One thing I'd like to know," said Puddleglum, "is whether anyone from our world—from up-a-top, I mean—has ever done this trip before?"
"Many have taken ship at the pale beaches," replied the Warden, "and—"
"Yes, I know," interrupted Puddleglum. "And few return to the sunlit lands. You needn't say it again. You are a chap of one idea, aren't you?"
The children huddled close together on each side of Puddleglum. They had thought him a wet blanket while they were still above ground, but down here he seemed the only comforting thing they had. Then the pale lantern was hung up amidships, the Earthmen sat to the oars, and the ship began to move. The lantern cast its light only a very short way. Looking ahead, they could see nothing but smooth, dark water, fading into absolute blackness.
"Oh, whatever will become of us?" said Jill despairingly.
"Now don't you let your spirits down, Pole," said the Marsh-wiggle. "There's one thing you've got to remember. We're back on the right lines. We were to go under the Ruined City, and we are under it. We're following the instructions again." Presently they were given food—flat, flabby cakes of some sort which had hardly any taste. And after that, they gradually fell asleep. But when they woke, everything was just the same; the gnomes still rowing, the ship still gliding on, still dead blackness ahead. How often they woke and slept and ate and slept again, none of them could ever remember. And the worst thing about it was that you began to feel as if you had always lived on that ship, in that darkness, and to wonder whether sun and blue skies and wind and birds had not been only a dream.
They had almost given up hoping or being afraid about anything when at last they saw lights ahead: dreary lights, like that of their own lantern. Then, quite suddenly, one of these lights came close and they saw that they were passing another ship. After that they met several ships. Then, staring till their eyes hurt, they saw that some of the lights ahead were shining on what looked like wharfs, walls, towers, and moving crowds. But still there was hardly any noise.
"By Jove," said Scrubb. "A city!" and soon they all saw that he was right.
But it was a queer city. The lights were so few and far apart that they would hardly have done for scattered cottages in our world. But the little bits of the place which you could see by the lights were like glimpses of a great seaport. You could make out in one place a whole crowd of ships loading or unloading; in another, bales of stuff and warehouses; in a third, walls and pillars that suggested great palaces or temples; and always, wherever the light fell, endless crowds—hundreds of Earthmen, jostling one another as they padded softly about their business in narrow streets, broad squares, or up great flights of steps. Their continued movement made a sort of soft, murmuring noise as the ship drew nearer and nearer; but there was not a song or a shout or a bell or the rattle of a wheel anywhere. The City was as quiet, and nearly as dark, as the inside of an ant-hill.
At last their ship was brought alongside a quay and made fast. The three travelers were taken ashore and marched up into the City. Crowds of Earthmen, no two alike, rubbed shoulders with them in the crowded streets, and the sad light fell on many sad and grotesque faces. But no one showed any interest in the strangers. Every gnome seemed to be as busy as it was sad, though Jill never found what they were so busy about. But the endless moving, shoving, hurrying, and the soft pad-pad-pad went on.
At last they came to what appeared to be a great castle, though few of the windows in it were lighted. Here they were taken in and made to cross a courtyard, and to climb many staircases. This brought them in the end to a great murkily lit hall. But in one corner of it—oh joy!—there was an archway filled with a quite different sort of light; the honest, yellowish, warm light of such a lamp as humans use. What showed by this light inside the archway was the foot of a staircase which wound upward between walls of stone. The light seemed to come from the top. Two Earthmen stood one on each side of the arch like sentries, or footmen.
The Warden went up to these two, and said, as if it were a password:
"Many sink down to the Underworld."
"And few return to the sunlit lands," they answered, as if it were the countersign. Then all three put their heads together and talked. At last one of the two gnomes-in-waiting said, "I tell you the Queen's grace is gone from hence on her great affair. We had best keep these top dwellers in strait prison till her homecoming. Few return to the sunlit lands." At that moment the conversation was interrupted by what seemed to Jill the most delightful noise in the world. It came from above, from the top of the staircase; and it was a clear, ringing, perfectly human voice, the voice of a young man.
"What coil are you keeping down there, Mullugutherum?" it shouted. "Overworlders, ha! Bring them up to me, and that presently."
"Please it your Highness to remember," began Mullugutherum, but the voice cut him short.
"It pleases my Highness principally to be obeyed, old mutterer. Bring them up," it called.
Mullugutherum shook his head, motioned to the travelers to follow and began going up the staircase. At every step the light increased. There were rich tapestries hanging on the walls. The lamplight shone golden through thin curtains at the staircase-head. The Earthmen parted the curtains and stood aside. The three passed in. They were in a beautiful room, richly tapestried, with a bright fire on a clean hearth, and red wine and cut glass sparkling on the table. A young man with fair hair rose to greet them. He was handsome and looked both bold and kind, though there was something about his face that didn't seem quite right. He was dressed in black and altogether looked a little bit like Hamlet.
"Welcome, Overworlders," he cried. "But stay a moment! I cry you mercy! I have seen you two fair children, and this, your strange governor, before. Was it not you three that met me by the bridge on the borders of Ettinsmoor when I rode there by my Lady's side?" "Oh … you were the black knight who never spoke?" exclaimed Jill.
"And was that lady the Queen of Underland?" asked Puddleglum, in no very friendly voice. And Scrubb, who was thinking the same, burst out, "Because if it was, I think she was jolly mean to send us off to a castle of giants who intended to eat us. What harm had we ever done her, I should like to know?" "How?" said the Black Knight with a frown. "If you were not so young a warrior, Boy, you and I must have fought to the death on this quarrel. I can hear no words against my Lady's honor. But of this you may be assured, that whatever she said to you, she said of a good intent. You do not know her. She is a nosegay of all virtues, as truth, mercy, constancy, gentleness, courage, and the rest. I say what I know. Her kindness to me alone, who can in no way reward her, would make an admirable history. But you shall know and love her hereafter. Meanwhile, what is your errand in the Deep Lands?" And before Puddleglum could stop her, Jill blurted out, "Please we are trying to find Prince Rilian of Narnia." And then she realized what a frightful risk she had taken; these people might be enemies. But the Knight showed no interest.
"Rilian? Narnia?" he said carelessly. "Narnia? What land is that? I have never heard the name. It must be a thousand leagues from those parts of the Overworld that I know. But it was a strange fantasy that brought you seeking this—how do you call him?—Billian? Trillian? in my Lady's realm. Indeed, to my certain knowledge, there is no such man here." He laughed very loudly at this, and Jill thought to herself, "I wonder is that what's wrong with his face? Is he a bit silly?" "We had been told to look for a message on the stones of the City Ruinous," said Scrubb. "And we saw the words UNDER ME."
The Knight laughed even more heartily than before. "You were the more deceived," he said. "Those words meant nothing to your purpose. Had you but asked my Lady, she could have given you better counsel. For those words are all that is left of a longer script, which in ancient times, as she well remembers, expressed this verse: Though under Earth and throneless now I be,
Yet, while I lived, all Earth was under me.
"From which it is plain that some great king of the ancient giants, who lives buried there, caused this boast to be cut in the stone over his sepulcher; though the breaking up of some stones, and the carrying away of others for new buildings, and the filling up of the cuts with rubble, has left only two words that can still be read. Is it not the merriest jest in the world that you should have thought they were written to you?" This was like cold water down the back to Scrubb and Jill; for it seemed to them very likely that the words had nothing to do with their quest at all, and that they had been taken in by a mere accident.
"Don't you mind him," said Puddleglum. "There are no accidents. Our guide is Aslan; and he was there when the giant King caused the letters to be cut, and he knew already all things that would come of them; including this"
"This guide of yours must be a long liver, friend," said the Knight with another of his laughs.
Jill began to find them a little irritating.
"And it seems to me, Sir," answered Puddleglum, "that this Lady of yours must be a long liver too, if she remembers the verse as it was when they first cut it."
"Very shrewd, Frog-face," said the Knight, clapping Puddleglum on the shoulder and laughing again, "And you have hit the truth. She is of divine race, and knows neither age nor death. I am the more thankful to her for all her infinite bounty to such a poor mortal wretch as I. For you must know, Sirs, I am a man under most strange afflictions, and none but the Queen's grace would have had patience with me. Patience, said I? But it goes far beyond that. She has promised me a great kingdom in Overland, and, when I am king, her own most gracious hand in marriage. But the tale is too long for you to hear fasting and standing. Hi there, some of you! Bring wine and Updwellers' food for my guests. Please you, be seated, gentlemen. Little maiden, sit in this chair. You shall hear it all." ELEVEN
IN THE DARK CASTLE
WHEN THE MEAL (WHICH WAS PIGEON pie, cold ham, salad, and cakes) had been brought, and all had drawn their chairs up to the table and begun, the Knight continued:
"You must understand, friends, that I know nothing of who I was and whence I came into this Dark World. I remember no time when I was not dwelling, as now, at the court of this all but heavenly Queen; but my thought is that she saved me from some evil enchantment and brought me hither of her exceeding bounty. (Honest Frog-foot, your cup is empty. Suffer me to refill it.) And this seems to me the likelier because even now I am bound by a spell, from which my Lady alone can free me. Every night there comes an hour when my mind is most horribly changed, and, after my mind, my body. For first I become furious and wild and would rush upon my dearest friends to kill them, if I were not bound. And soon after that, I turn into the likeness of a great serpent, hungry, fierce, and deadly. (Sir, be pleased to take another breast of pigeon, I entreat you.) So they tell me, and they certainly speak truth, for my Lady says the same. I myself know nothing of it, for when my hour is past I awake forgetful of all that vile fit and in my proper shape and sound mind—saving that I am somewhat wearied. (Little lady, eat one of these honey cakes, which are brought for me from some barbarous land in the far south of the world.) Now the Queen's majesty knows by her art that I shall be freed from this enchantment when once she has made me king of a land in the Overworld and set its crown upon my head. The land is already chosen and the very place of our breaking out. Her Earthmen have worked day and night digging a way beneath it, and have now gone so far and so high that they tunnel not a score of feet beneath the very grass the Updwellers of that country walk. It will be very soon now that those Uplanders' fate will come upon them. She herself is at the diggings tonight, and I expect a message to go to her. Then the thin roof of earth which still keeps me from my kingdom will be broken through, and with her to guide me and a thousand Earthmen at my back, I shall ride forth in arms, fall suddenly on our enemies, slay their chief man, cast down their strong places, and doubtless be their crowned king within four and twenty hours." "It's a bit rough luck on them, isn't it?" said Scrubb.
"Thou art a lad of wondrous, quick-working wit!" exclaimed the Knight. "For, on my honor, I had never thought of it so before. I see your meaning." He looked slightly, very slightly troubled for a moment or two; but his face soon cleared and he broke out, with another of his loud laughs, "But fie on gravity! Is it not the most comical and ridiculous thing in the world to think of them all going about their business and never dreaming that under their peaceful fields and floors, only a fathom down, there is a great army ready to break out upon them like a fountain! And they never to have suspected! Why, they themselves, when once the first smart of their defeat is over, can hardly choose but laugh at the thought!" "I don't think it's funny at all," said Jill. "I think you'll be a wicked tyrant."
"What?" said the Knight, still laughing and patting her head in a quite infuriating fashion. "Is our little maid a deep politician? But never fear, sweetheart. In ruling that land, I shall do all by the counsel of my Lady, who will then be my Queen too. Her word shall be my law, even as my word will be law to the people we have conquered." "Where I come from," said Jill, who was disliking him more every minute, "they don't think much of men who are bossed about by their wives."
"Shalt think otherwise when thou hast a man of thine own, I warrant you," said the Knight, apparently thinking this very funny. "But with my Lady, it is another matter. I am well content to live by her word, who has already saved me from a thousand dangers. No mother has taken pains more tenderly for her child, than the Queen's grace has for me. Why, look you, amid all her cares and business, she rideth out with me in the Overworld many a time and oft to accustom my eyes to the sunlight. And then I must go fully armed and with visor down, so that no man may see my face, and I must speak to no one. For she had found out by art magical that this would hinder my deliverance from the grievous enchantment I lie under. Is not that a lady worthy of a man's whole worship?" "Sounds a very nice lady indeed," said Puddleglum in a voice which meant exactly the opposite.
They were thoroughly tired of the Knight's talk before they had finished supper. Puddleglum was thinking, "I wonder what game that witch is really playing with this young fool." Scrubb was thinking, "He's a great baby, really: tied to that woman's apron strings; he's a sap." And Jill was thinking, "He's the silliest, most conceited, selfish pig I've met for a long time." But when the meal was over, the Knight's mood had changed. There was no more laughter about him.
"Friends," he said, "my hour is now very near. I am ashamed that you should see me yet I dread being left alone. They will come in presently and bind me hand and foot to yonder chair. Alas, so it must be: for in my fury, they tell me, I would destroy all that I could reach." "I say," said Scrubb, "I'm awfully sorry about your enchantment of course, but what will those fellows do to us when they come to bind you? They talked of putting us in prison. And we don't like all those dark places very much. We'd much rather stay here till you're … better … if we may."
"It is well thought of," said the Knight. "By custom none but the Queen herself remains with me in my evil hour. Such is her tender care for my honor that she would not willingly suffer any ears but her own to hear the words I utter in that frenzy. But I could not easily persuade my attendant gnomes that you should be left with me. And I think I hear their soft feet even now upon the stairs. Go through yonder door: it leads into my other apartments. And there, either await my coming when they have unbound me; or, if you will, return and sit with me in my ravings." They followed his directions and passed out of the room by a door which they had not yet seen opened. It brought them, they were pleased to see, not into darkness but into a lighted corridor. They tried various doors and found (what they very badly needed) water for washing and even a looking glass. "He never offered us a wash before supper," said Jill, drying her face. "Selfish, self-centered pig." "Are we going back to watch the enchantment, or shall we stay here?" said Scrubb.
"Stay here, I vote," said Jill. "I'd much rather not see it." But she felt a little inquisitive all the same.
"No, go back," said Puddleglum. "We may pick up some information, and we need all we can get. I am sure that Queen is a witch and an enemy. And those Earthmen would knock us on the head as soon as look at us. There's a stronger smell of danger and lies and magic and treason about this land than I've ever smelled before. We need to keep our eyes and ears open." They went back down the corridor and gently pushed the door open. "It's all right," said Scrubb, meaning that there were no Earthmen about. Then they all came back into the room where they had supped.
The main door was now shut, concealing the curtain between which they had first entered. The Knight was seated in a curious silver chair, to which he was bound by his ankles, his knees, his elbows, his wrists, and his waist. There was sweat on his forehead, and his face was filled with anguish.
"Come in, friends," he said, glancing quickly up. "The fit is not yet upon me. Make no noise, for I told that prying chamberlain that you were in bed. Now … I can feel it coming. Quick! Listen while I am master of myself When the fit is upon me, it well may be that I shall beg and implore you, with entreaties and threatenings, to loosen my bonds. They say I do. I shall call upon you by all that is most dear and most dreadful. But do not listen to me. Harden your hearts and stop your ears. For while I am bound you are safe. But if once I were up and out of this chair, then first would come my fury, and after that"—he shuddered—"the change into a loathsome serpent." "There's no fear of our loosing you," said Puddleglum. "We've no wish to meet wild men; or serpents either."
"I should think not," said Scrubb and Jill together.
"All the same," added Puddleglum in a whisper. "Don't let's be too sure. Let's be on our guard. We've muffed everything else, you know. He'll be cunning, I shouldn't wonder, once he gets started. Can we trust one another? Do we all promise that whatever he says we don't touch those cords? Whatever he says, mind you?" "Rather!" said Scrubb.
"There's nothing in the world he can say or do that'll make me change my mind," said Jill.
"Hush! Something's happening," said Puddleglum.
The Knight was moaning. His face was as pale as putty, and he writhed in his bonds. And whether because she was sorry for him, or for some other reason, Jill thought that he looked a nicer sort of man than he had looked before.
"Ah," he groaned. "Enchantments, enchantments … the heavy, tangled, cold, clammy web of evil magic. Buried alive. Dragged down under the earth, down into the sooty blackness … how many years is it? … Have I lived ten years, or a thousand years, in the pit? Maggotmen all around me. Oh, have mercy. Let me out, let me go back. Let me feel the wind and see the sky … There used to be a little pool. When you looked down into it you could see all the trees growing upside-down in the water, all green, and below them, deep, very deep, the blue sky." He had been speaking in a low voice; now he looked up, fixed his eyes upon them, and said loud and clear:
"Quick! I am sane now. Every night I am sane. If only I could get out of this enchanted chair, it would last. I should be a man again. But every night they bind me, and so every night my chance is gone. But you are not enemies. I am not your prisoner. Quick! Cut these cords." "Stand fast! Steady," said Puddleglum to the two children.
"I beseech you to hear me," said the Knight, forcing himself to speak calmly. "Have they told you that if I am released from this chair I shall kill you and become a serpent? I see by your faces that they have. It is a lie. It is at this hour that I am in my right mind: it is all the rest of the day that I am enchanted. You are not Earthmen nor witches. Why should you be on their side? Of your courtesy, cut my bonds." "Steady! Steady! Steady!" said the three travelers to one another.
"Oh, you have hearts of stone," said the Knight. "Believe me, you look upon a wretch who has suffered almost more than any mortal can bear. What wrong have I ever done you, that you should side with my enemies to keep me in such miseries? And the minutes are slipping past. Now you can save me; when this hour has passed, I shall be witless again—the toy and lap-dog, nay, more likely the pawn and tool, of the most devilish sorceress that ever planned the woe of men. And this night, of all nights, when she is away! You take from me a chance that may never come again." "This is dreadful. I do wish we'd stayed away till it was over," said Jill.
"Steady!" said Puddleglum.
The prisoner's voice was now rising into a shriek. "Let me go, I say. Give me my sword. My sword! Once I am free, I shall take such revenge on Earthmen that Underland will talk of it for a thousand years!"
"Now the frenzy is beginning," said Scrubb. "I hope those knots are all right."
"Yes," said Puddleglum. "He'd have twice his natural strength if he got free now. And I'm not clever with my sword. He'd get us both, I shouldn't wonder; and then Pole on her own would be left to tackle the snake."
The prisoner was now so straining at his bonds that they cut into his wrists and ankles. "Beware," he said. "Beware. One night I did break them. But the witch was there that time. You will not have her to help you tonight. Free me now, and I am your friend. I'm your mortal enemy else." "Cunning, isn't he?" said Puddleglum.
"Once and for all," said the prisoner, "I adjure you to set me free. By all fears and all loves, by the bright skies of Overland, by the great Lion, by Aslan himself, I charge you—"
"Oh!" said the three travelers as though they had been hurt. "It's the sign," said Puddleglum. "It was the words of the sign," said Scrubb more cautiously. "Oh, what are we to do?" said Jill.
It was a dreadful question. What had been the use of promising one another that they would not on any account set the Knight free, if they were now to do so the first time he happened to call upon a name they really cared about? On the other hand, what had been the use of learning the signs if they weren't going to obey them? Yet could Aslan have really meant them to unbind anyone—even a lunatic—who asked it in his name? Could it be a mere accident? Or how if the Queen of the Underworld knew all about the signs and had made the Knight learn this name simply in order to entrap them? But then, supposing this was the real sign? … They had muffed three already; they daren't muff the fourth.
"Oh, if only we knew!" said Jill.
"I think we do know," said Puddleglum.
"Do you mean you think everything will come right if we do untie him?" said Scrubb.
"I don't know about that," said Puddleglum. "You see, Aslan didn't tell Pole what would happen. He only told her what to do. That fellow will be the death of us once he's up, I shouldn't wonder. But that doesn't let us off following the sign." They all stood looking at one another with bright eyes. It was a sickening moment. "All right!" said Jill suddenly. "Let's get it over. Good-bye, everyone…!" They all shook hands. The Knight was screaming by now; there was foam on his cheeks.
"Come on, Scrubb," said Puddleglum. He and Scrubb drew their swords and went over to the captive.
"In the name of Aslan," they said, and began methodically cutting the cords. The instant the prisoner was free, he crossed the room in a single bound, seized his own sword (which had been taken from him and laid on the table), and drew it.
"You first!" he cried and fell upon the silver chair. That must have been a good sword. The silver gave way before its edge like string, and in a moment a few twisted fragments, shining on the floor, were all that was left. But as the chair broke, there came from it a bright flash, a sound like small thunder, and (for one moment) a loathsome smell.
"Lie there, vile engine of sorcery," he said, "lest your mistress should ever use you for another victim." Then he turned and surveyed his rescuers; and the something wrong, whatever it was, had vanished from his face.
"What?" he cried, turning to Puddleglum. "Do I see before me a Marsh-wiggle—a real, live, honest, Narnian Marsh-wiggle?"
"Oh, so you have heard of Narnia, after all?" said Jill.
"Had I forgotten it when I was under the spell?" asked the Knight. "Well, that and all other bedevilments are now over. You may well believe that I know Narnia, for I am Rilian, Prince of Narnia, and Caspian the great King is my father." "Your Royal Highness," said Puddleglum, sinking on one knee (and the children did the same), "we have come hither for no other end than to seek you."
"And who are you, my other deliverers?" said the Prince to Scrubb and Jill.
"We were sent by Aslan himself from beyond the world's end to seek your Highness," said Scrubb. "I am Eustace who sailed with him to the island of Ramandu."
"I owe all three of you a greater debt than I can ever pay," said Prince Rilian. "But my father? Is he yet alive?"
"He sailed east again before we left Narnia, my lord," said Puddleglum. "But your Highness must consider that the King is very old. It is ten to one his Majesty must die on the voyage."
"He is old, you say. How long then have I been in the power of the witch?"
"It is more than ten years since your Highness was lost in the woods at the north side of Narnia."
"Ten years!" said the Prince, drawing his hand across his face as if to rub away the past. "Yes, I believe you. For now that I am myself I can remember that enchanted life, though while I was enchanted I could not remember my true self. And now, fair friends—but wait! I hear their feet (does it not sicken a man, that padding woolly tread! faugh!) on the stairs. Lock the door, boy. Or stay. I have a better thought than that. I will fool these Earthmen, if Aslan gives me the wit. Take your cue from me." He walked resolutely to the door and flung it wide open.
TWELVE
THE QUEEN OF UNDERLAND
TWO EARTHMEN ENTERED, BUT INSTEAD of advancing into the room, they placed themselves one on each side of the door, and bowed deeply. They were followed immediately by the last person whom anyone had expected or wished to see: the Lady of the Green Kirtle, the Queen of Underland. She stood dead still in the doorway, and they could see her eyes moving as she took in the whole situation—the three strangers, the silver chair destroyed, and the Prince free, with his sword in his hand.
She turned very white; but Jill thought it was the sort of whiteness that comes over some people's faces not when they are frightened but when they are angry. For a moment the Witch fixed her eyes on the Prince, and there was murder in them. Then she seemed to change her mind.
"Leave us," she said to the two Earthmen. "And let none disturb us till I call, on pain of death." The gnomes padded away obediently, and the Witch-queen shut and locked the door.
"How now, my lord Prince," she said. "Has your nightly fit not yet come upon you, or is it over so soon? Why stand you here unbound? Who are these aliens? And is it they who have destroyed the chair which was your only safety?" Prince Rilian shivered as she spoke to him. And no wonder: it is not easy to throw off in half an hour an enchantment which has made one a slave for ten years. Then, speaking with a great effort, he said:
"Madam, there will be no more need of that chair. And you, who have told me a hundred times how deeply you pitied me for the sorceries by which I was bound, will doubtless hear with joy that they are now ended forever. There was, it seems, some small error in your Ladyship's way of treating them. These, my true friends, have delivered me. I am now in my right mind, and there are two things I will say to you. First—as for your Ladyship's design of putting me at the head of an army of Earthman that so I may break out into the Overworld and there, by main force, make myself king over some nation that never did me wrong—murdering their natural lords and holding their throne as a bloody and foreign tyrant—now that I know myself, I do utterly abhor and renounce it as plain villainy. And second: I am the King's son of Narnia, Rilian, the only child of Caspian, Tenth of that name, whom some call Caspian the Seafarer. Therefore, Madam, it is my purpose, as it is also my duty, to depart suddenly from your Highnesse's court into my own country. Please it you to grant me and my friends safe conduct and a guide through your dark realm." Now the Witch said nothing at all, but moved gently across the room, always keeping her face and eyes very steadily toward the Prince. When she had come to a little ark set in the wall not far from the fireplace, she opened it, and took out first a handful of a green powder. This she threw on the fire. It did not blaze much, but a very sweet and drowsy smell came from it. And all through the conversation which followed, that smell grew stronger, and filled the room, and made it harder to think. Secondly, she took out a musical instrument rather like a mandolin. She began to play it with her fingers—a steady, monotonous thrumming that you didn't notice after a few minutes. But the less you noticed it, the more it got into your brain and your blood. This also made it hard to think. After she had thrummed for a time (and the sweet smell was now strong) she began speaking in a sweet, quiet voice.
"Narnia?" she said. "Narnia? I have often heard your Lordship utter that name in your ravings. Dear Prince, you are very sick. There is no land called Narnia."
"Yes there is, though, Ma'am," said Puddleglum. "You see, I happen to have lived there all my life."
"Indeed," said the Witch. "Tell me, I pray you, where that country is?"
"Up there," said Puddleglum, stoutly, pointing overhead. "I—I don't know exactly where."
"How?" said the Queen, with a kind, soft, musical laugh. "Is there a country up among the stones and mortar on the roof?"
"No," said Puddleglum, struggling a little to get his breath. "It's in Overworld."
"And what, or where, pray is this … how do you call it … Overworld?"
"Oh, don't be so silly," said Scrubb, who was fighting hard against the enchantment of the sweet smell and the thrumming. "As if you didn't know! It's up above, up where you can see the sky and the sun and the stars. Why, you've been there yourself. We met you there." "I cry you mercy, little brother," laughed the Witch (you couldn't have heard a lovelier laugh). "I have no memory of that meeting. But we often meet our friends in strange places when we dream. And unless all dreamed alike, you must not ask them to remember it." "Madam," said the Prince sternly, "I have already told your Grace that I am the King's son of Narnia."
"And shalt be, dear friend," said the Witch in a soothing voice, as if she was humoring a child, "shalt be king of many imagined lands in thy fancies."
"We've been there, too," snapped Jill. She was very angry because she could feel enchantment getting hold of her every moment. But of course the very fact that she could still feel it, showed that it had not yet fully worked.
"And thou art Queen of Narnia too, I doubt not, pretty one," said the Witch in the same coaxing, half-mocking tone.
"I'm nothing of the sort," said Jill, stamping her foot. "We come from another world."
"Why, this is a prettier game than the other," said the Witch. "Tell us, little maid, where is this other world? What ships and chariots go between it and ours?"
Of course a lot of things darted into Jill's head at once: Experiment House, Adela Pennyfather, her own home, radio-sets, cinemas, cars, airplanes, ration-books, queues. But they seemed dim and far away. (Thrum—thrum—thrum—went the strings of the Witch's instrument.) Jill couldn't remember the names of the things in our world. And this time it didn't come into her head that she was being enchanted, for now the magic was in its full strength; and of course, the more enchanted you get, the more you feel that you are not enchanted at all. She found herself saying (and at the moment it was a relief to say): "No. I suppose that other world must be all a dream."
"Yes. It is all a dream," said the Witch, always thrumming.
"Yes, all a dream," said Jill.
"There never was such a world," said the Witch.
"No," said Jill and Scrubb, "never was such a world."
"There never was any world but mine," said the Witch.
"There never was any world but yours," said they.
Puddleglum was still fighting hard. "I don't know rightly what you all mean by a world," he said, talking like a man who hasn't enough air. "But you can play that fiddle till your fingers drop off, and still you won't make me forget Narnia; and the whole Overworld too. We'll never see it again, I shouldn't wonder. You may have blotted it out and turned it dark like this, for all I know. Nothing more likely. But I know I was there once. I've seen the sky full of stars. I've seen the sun coming up out of the sea of a morning and sinking behind the mountains at night. And I've seen him up in the midday sky when I couldn't look at him for brightness." Puddleglum's words had a very rousing effect. The other three all breathed again and looked at one another like people newly awaked.
"Why, there it is!" cried the Prince. "Of course! The blessing of Aslan upon this honest Marsh-wiggle. We have all been dreaming, these last few minutes. How could we have forgotten it? Of course we've all seen the sun."
"By Jove, so we have!" said Scrubb. "Good for you, Puddleglum! You're the only one of us with any sense, I do believe."
Then came the Witch's voice, cooing softly like the voice of a wood-pigeon from the high elms in an old garden at three o'clock in the middle of a sleepy, summer afternoon; and it said:
"What is this sun that you all speak of? Do you mean anything by the word?"
"Yes, we jolly well do," said Scrubb.
"Can you tell me what it's like?" asked the Witch (thrum, thrum, thrum, went the strings).
"Please it your Grace," said the Prince, very coldly and politely. "You see that lamp. It is round and yellow and gives light to the whole room; and hangeth moreover from the roof. Now that thing which we call the sun is like the lamp, only far greater and brighter. It giveth light to the whole Overworld and hangeth in the sky." "Hangeth from what, my lord?" asked the Witch; and then, while they were all still thinking how to answer her, she added, with another of her soft, silver laughs: "You see? When you try to think out clearly what this sun must be, you cannot tell me. You can only tell me it is like the lamp. Your sun is a dream; and there is nothing in that dream that was not copied from the lamp. The lamp is the real thing; the sun is but a tale, a children's story." "Yes, I see now," said Jill in a heavy, hopeless tone. "It must be so." And while she said this, it seemed to her to be very good sense.
Slowly and gravely the Witch repeated, "There is no sun." And they all said nothing. She repeated, in a softer and deeper voice. "There is no sun." After a pause, and after a struggle in their minds, all four of them said together, "You are right. There is no sun." It was such a relief to give in and say it.
"There never was a sun," said the Witch.
"No. There never was a sun," said the Prince, and the Marsh-wiggle, and the children.
For the last few minutes Jill had been feeling that there was something she must remember at all costs. And now she did. But it was dreadfully hard to say it. She felt as if huge weights were laid on her lips. At last, with an effort that seemed to take all the good out of her, she said: "There's Aslan."
"Aslan?" said the Witch, quickening ever so slightly the pace of her thrumming. "What a pretty name! What does it mean?"
"He is the great Lion who called us out of our own world," said Scrubb, "and sent us into this to find Prince Rilian."
"What is a lion?" asked the Witch.
"Oh, hang it all!" said Scrubb. "Don't you know? How can we describe it to her? Have you ever seen a cat?"
"Surely," said the Queen. "I love cats."
"Well, a lion is a little bit—only a little bit, mind you—like a huge cat—with a mane. At least, it's not like a horse's mane, you know, it's more like a judge's wig. And it's yellow. And terrifically strong."
The Witch shook her head. "I see," she said, "that we should do no better with your lion, as you call it, than we did with your sun. You have seen lamps, and so you imagined a bigger and better lamp and called it the sun. You've seen cats, and now you want a bigger and better cat, and it's to be called a lion. Well, 'tis a pretty make-believe, though, to say truth, it would suit you all better if you were younger. And look how you can put nothing into your make-believe without copying it from the real world, this world of mine, which is the only world. But even you children are too old for such play. As for you, my lord Prince, that art a man full grown, fie upon you! Are you not ashamed of such toys? Come, all of you. Put away these childish tricks. I have work for you all in the real world. There is no Narnia, no Overworld, no sky, no sun, no Aslan. And now, to bed all. And let us begin a wiser life tomorrow. But, first, to bed; to sleep; deep sleep, soft pillows, sleep without foolish dreams." The Prince and the two children were standing with their heads hung down, their cheeks flushed, their eyes half closed; the strength all gone from them; the enchantment almost complete. But Puddleglum, desperately gathering all his strength, walked over to the fire. Then he did a very brave thing. He knew it wouldn't hurt him quite as much as it would hurt a human; for his feet (which were bare) were webbed and hard and cold-blooded like a duck's. But he knew it would hurt him badly enough; and so it did. With his bare foot he stamped on the fire, grinding a large part of it into ashes on the flat hearth. And three things happened at once.
First, the sweet, heavy smell grew very much less. For though the whole fire had not been put out, a good bit of it had, and what remained smelled very largely of burnt Marsh-wiggle, which is not at all an enchanting smell. This instantly made everyone's brain far clearer. The Prince and the children held up their heads again and opened their eyes.
Secondly, the Witch, in a loud, terrible voice, utterly different from all the sweet tones she had been using up till now, called out, "What are you doing? Dare to touch my fire again, mud-filth, and I'll turn the blood to fire inside your veins." Thirdly, the pain itself made Puddleglum's head for a moment perfectly clear and he knew exactly what he really thought. There is nothing like a good shock of pain for dissolving certain kinds of magic.
"One word, Ma'am," he said, coming back from the fire; limping, because of the pain. "One word. All you've been saying is quite right, I shouldn't wonder. I'm a chap who always liked to know the worst and then put the best face I can on it. So I won't deny any of what you said. But there's one thing more to be said, even so. Suppose we have only dreamed, or made up, all those things—trees and grass and sun and moon and stars and Aslan himself. Suppose we have. Then all I can say is that, in that case, the made-up things seem a good deal more important than the real ones. Suppose this black pit of a kingdom of yours is the only world. Well, it strikes me as a pretty poor one. And that's a funny thing, when you come to think of it. We're just babies making up a game, if you're right. But four babies playing a game can make a play-world which licks your real world hollow. That's why I'm going to stand by the play-world. I'm on Aslan's side even if there isn't any Aslan to lead it. I'm going to live as like a Narnian as I can even if there isn't any Narnia. So, thanking you kindly for our supper, if these two gentlemen and the young lady are ready, we're leaving your court at once and setting out in the dark to spend our lives looking for Overland. Not that our lives will be very long, I should think; but that's small loss if the world's as dull a place as you say." "Oh, hurrah! Good old Puddleglum!" cried Scrubb and Jill. But the Prince shouted suddenly, "'Ware! Look to the Witch."
When they did look their hair nearly stood on end.
The instrument dropped from her hands. Her arms appeared to be fastened to her sides. Her legs were intertwined with each other, and her feet had disappeared. The long green train of her skirt thickened and grew solid, and seemed to be all one piece with the writhing green pillar of her interlocked legs. And that writhing green pillar was curving and swaying as if it had no joints, or else were all joints. Her head was thrown far back and while her nose grew longer and longer, every other part of her face seemed to disappear, except her eyes. Huge flaming eyes they were now, without brows or lashes. All this takes time to write down; it happened so quickly that there was only just time to see it. Long before there was time to do anything, the change was complete, and the great serpent which the Witch had become, green as poison, thick as Jill's waist, had flung two or three coils of its loathsome body round the Prince's legs. Quick as lightning another great loop darted round, intending to pinion his sword-arm to his side. But the Prince was just in time. He raised his arms and got them clear: the living knot closed only round his chest—ready to crack his ribs like firewood when it drew tight.
The Prince caught the creature's neck in his left hand, trying to squeeze it till it choked. This held its face (if you could call it a face) about five inches from his own. The forked tongue flickered horribly in and out, but could not reach him. With his right hand he drew back his sword for the strongest blow he could give. Meanwhile Scrubb and Puddleglum had drawn their weapons and rushed to his aid. All three blows fell at once: Scrubb's (which did not even pierce the scales and did no good) on the body of the snake below the Prince's hand, but the Prince's own blow and Puddleglum's both on its neck. Even that did not quite kill it, though it began to loosen its hold on Rilian's legs and chest. With repeated blows they hacked off its head. The horrible thing went on coiling and moving like a bit of wire long after it had died; and the floor, as you may imagine, was a nasty mess.
The Prince, when he had breath, said, "Gentlemen, I thank you." Then the three conquerors stood staring at one another and panting, without another word, for a long time. Jill had very wisely sat down and was keeping quiet; she was saying to herself, "I do hope I don't faint—or blub—or do anything idiotic." "My royal mother is avenged," said Rilian presently. "This is undoubtedly the same worm that I pursued in vain by the fountain in the forest of Narnia, so many years ago. All these years I have been the slave of my mother's slayer. Yet I am glad, gentlemen, that the foul Witch took to her serpent form at the last: It would not have suited well either with my heart or with my honor to have slain a woman. But look to the lady." He meant Jill.
"I'm all right, thanks," said she.
"Damsel," said the Prince, bowing to her. "You are of a high courage, and therefore, I doubt not, you come of a noble blood in your own world. But come, friends. Here is some wine left. Let us refresh ourselves and each pledge his fellows. After that, to our plans." "A jolly good idea, Sir," said Scrubb.
THIRTEEN
UNDERLAND WITHOUT THE QUEEN
ALL FELT THAT THEY HAD EARNED what Scrubb called a "breather." The Witch had locked the door and told the Earthmen not to disturb her, so there was no danger of interruption for the present. Their first business was, of course, Puddleglum's burnt foot. A couple of clean shirts from the Prince's bedroom, torn into strips, and well greased on the inside with butter and salad oil off the supper table, made a fairly good dressing. When this had been applied, they all sat down and had a little refreshment, and discussed plans for escaping from the Underworld.
Rilian explained that there were quite a lot of outlets by which one could get to the surface; he had been taken out through most of them at one time or another. But he had never gone out alone, only with the Witch; and he had always reached these outlets by going in a ship across the Sunless Sea. What the Earthmen would say if he went down to the harbor without the Witch, and with three strangers, and simply ordered a ship, no one could guess. But most likely they would ask awkward questions. On the other hand the new outlet, the one for the invasion of the Overworld, was on this side of the sea, and only a few miles away. The Prince knew that it was nearly finished; only a few feet of earth divided the diggings from the outer air. It was even possible that it had now been quite finished. Perhaps the Witch had come back to tell him this and to start the attack. Even if it was not, they could probably dig themselves out by that route in a few hours—if they could only get there without being stopped, and if only they found the diggings unguarded. But those were the difficulties.
"If you ask me—" began Puddleglum, when Scrubb interrupted.
"I say," he asked, "what's that noise?"
"I've been wondering that for some time!" said Jill.
They had all, in fact, been hearing the noise but it had begun and increased so gradually that they did not know when they had first noticed it. For a time it had been only a vague disquiet like gentle winds, or traffic very far away. Then it swelled to a murmur like the sea. Then came rumblings and rushings. Now there seemed to be voices as well and also a steady roaring that was not voices.
"By the Lion," said Prince Rilian, "it seems this silent land has found a tongue at last." He rose, walked to the window, and drew aside the curtains. The others crowded round him to look out.
The very first thing they noticed was a great red glow. Its reflection made a red patch on the roof of the Underworld thousands of feet above them, so that they could see a rocky ceiling which had perhaps been hidden in darkness ever since the world was made. The glow itself came from the far side of the city so that many buildings, grim and great, stood up blackly against it. But it also cast its light down many streets that ran from it toward the castle. And in those streets something very strange was going on. The closely-packed, silent crowds of Earthmen had vanished. Instead, there were figures darting about by ones, or twos, or threes. They behaved like people who do not want to be seen: lurking in shadow behind buttresses or in doorways, and then moving quickly across the open into fresh places of hiding. But the strangest thing of all, to anyone who knew gnomes, was the noise. Shouts and cries came from all directions. But from the harbor there came a low, rumbling roar which grew steadily louder and was already shaking the whole city.
"What's happened to the Earthmen?" said Scrubb. "Is it them shouting?"
"'Tis hardly possible," said the Prince. "I never heard one of the rascals so much as speak with a loud voice in all the weary years of my bondage. Some new devilry, I don't doubt."
"And what is that red light over there?" asked Jill. "Is something on fire?"
"If you ask me," said Puddleglum, "I should say that was the central fires of the Earth breaking out to make a new volcano. We'll be in the middle of it, I shouldn't wonder."
"Look at that ship!" said Scrubb. "Why's it coming on so quickly? No one's rowing it."
"Look, look!" said the Prince. "The ship is already far this side of the harbor—it is in the street. Look! All the ships are driving into the city! By my head, the sea's rising. The flood is upon us. Aslan be praised, this castle stands on high ground. But the water comes on grimly fast." "Oh, what can be happening?" cried Jill. "Fire and water and all those people dodging about the streets."
"I'll tell you what it is," said Puddleglum. "That Witch has laid a train of magic spells so that whenever she was killed, at that same moment her whole kingdom would fall to pieces. She's the sort that wouldn't so much mind dying herself if she knew that the chap who killed her was going to be burned, or buried, or drowned five minutes later." "Hast hit it, friend wiggle," said the Prince. "When our swords hacked off the Witch's head, that stroke ended all her magic works, and now the Deep Lands are falling to pieces. We are looking on the end of Underworld."
"That's it, Sir," said Puddleglum. "Unless it should happen to be the end of the whole world."
"But are we just going to stay here and—wait?" gasped Jill.
"Not by my counsel," said the Prince. "I would save my horse, Coalblack, and the Witch's Snowflake (a noble beast and worthy of a better mistress) which are both stabled in the courtyard. After that, let us make shift to get out to high ground and pray that we shall find an outlet. The horses can carry two each at need, and if we put them to it they may outstrip the flood." "Will your Highness not put on armor?" asked Puddleglum. "I don't like the look of those"—and he pointed down to the street. Everyone looked down. Dozens of creatures (and now that they were close, they obviously were Earthmen) were coming up from the direction of the harbor. But they were not moving like an aimless crowd. They behaved like modern soldiers in an attack, making rushes and taking cover, anxious not to be seen from the castle windows.
"I dare not see the inside of that armor again," said the Prince. "I rode in it as in a movable dungeon, and it stinks of magic and slavery. But I will take the shield."
He left the room and returned with a strange light in his eyes a moment later.
"Look, friends," he said, holding out the shield toward them. "An hour ago it was black and without device; and now, this." The shield had turned bright as silver, and on it, redder than blood or cherries, was the figure of the Lion.
"Doubtless," said the Prince, "this signifies that Aslan will be our good lord, whether he means us to live or die. And all's one, for that. Now, by my counsel, we shall all kneel and kiss his likeness, and then all shake hands one with another, as true friends that may shortly be parted. And then, let us descend into the city and take the adventure that is sent us." And they all did as the Prince had said. But when Scrubb shook hands with Jill, he said, "So long, Jill. Sorry I've been a funk and so ratty. I hope you get safe home," and Jill said, "So long, Eustace. And I'm sorry I've been such a pig." And this was the first time they had ever used Christian names, because one didn't do it at school.
مشارکت کنندگان در این صفحه
تا کنون فردی در بازسازی این صفحه مشارکت نداشته است.
🖊 شما نیز می‌توانید برای مشارکت در ترجمه‌ی این صفحه یا اصلاح متن انگلیسی، به این لینک مراجعه بفرمایید.