سرفصل های مهم
فصل 13/5 - 16
توضیح مختصر
زمان مطالعه

72 دقیقه

سطح

متوسط
دانلود اپلیکیشن «زیبوک»
این فصل را می‌توانید به بهترین شکل و با امکانات عالی در اپلیکیشن «زیبوک» بخوانید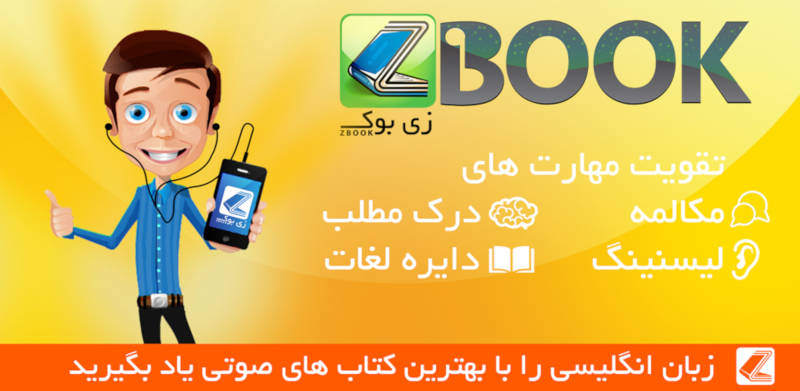 متن انگلیسی فصل
The Prince unlocked the door and they all went down the stairs: three of them with drawn swords, and Jill with drawn knife. The attendants had vanished and the great room at the foot of the Prince's stairs was empty. The gray, doleful lamps were still burning and by their light they had no difficulty in passing gallery after gallery and descending stairway after stairway. The noises from outside the castle were not so easily heard here as they had been in the room above. Inside the house all was still as death, and deserted. It was as they turned a corner into the great hall on the ground floor that they met their first Earthman—a fat, whitish creature with a very piglike face who was gobbling up all the remains of food on the tables. It squealed (the squeal also was very like a pig's) and darted under a bench, whisking its long tail out of Puddleglum's reach in the nick of time. Then it rushed away through the far door too quickly to be followed.
From the hall they came out into the courtyard. Jill, who went to a riding school in the holidays, had just noticed the smell of a stable (a very nice, honest, homely smell it is to meet in a place like Underland) when Eustace said, "Great Scott! Look at that!" A magnificent rocket had risen from somewhere beyond the castle walls and broken into green stars.
"Fireworks!" said Jill in a puzzled voice.
"Yes," said Eustace, "but you can't imagine those Earth people letting them off for fun! It must be a signal."
"And means no good to us, I'll be bound," said Puddleglum.
"Friends," said the Prince, "when once a man is launched on such an adventure as this, he must bid farewell to hopes and fears, otherwise death or deliverance will both come too late to save his honor and his reason. Ho, my beauties" (he was now opening the stable door). "Hey cousins! Steady, Coalblack! Softly now, Snowflake! You are not forgotten." The horses were both frightened by the strange lights and the noises. Jill, who had been so cowardly about going through a black hole between one cave and another, went in without fear between the stamping and snorting beasts, and she and the Prince had them saddled and bridled in a few minutes. Very fine they looked as they came out into the courtyard, tossing their heads. Jill mounted Snowflake, and Puddleglum got up behind her. Eustace got up behind the Prince on Coalblack. Then with a great echo of hoofs, they rode out of the main gateway into the street.
"Not much danger of being burnt. That's the bright side of it," observed Puddleglum, pointing to their right. There, hardly a hundred yards away, lapping against the walls of the houses, was water.
"Courage!" said the Prince. "The road there goes down steeply. That water has climbed only half up the greatest hill of the city. It might come so near in the first half-hour and come no nearer in the next two. My fear is more of that—" and he pointed with his sword to a great tall Earthman with boar's tusks, followed by six others of assorted shapes and sizes who had just dashed out of a side street and stepped into the shadow of the houses where no one could see them.
The Prince led them, aiming always in the direction of the glowing red light but a little to the left of it. His plan was to get round the fire (if it was a fire) on to high ground, in hopes that they might find their way to the new diggings. Unlike the other three, he seemed to be almost enjoying himself. He whistled as he rode, and sang snatches of an old song about Corin Thunder-fist of Archenland. The truth is, he was so glad at being free from his long enchantment that all dangers seemed a game in comparison. But the rest found it an eerie journey.
Behind them was the sound of clashing and entangled ships, and the rumble of collapsing buildings. Overhead was the great patch of lurid light on the roof of the Underworld. Ahead was the mysterious glow, which did not seem to grow any bigger. From the same direction came the continual hubbub of shouts, screams, cat-calls, laughter, squeals, and bellowings; and fireworks of all sorts rose in the dark air. No one could guess what they meant. Nearer to them, the city was partly lit up by the red glow, and partly by the very different light of the dreary Gnome lamps. But there were many places where neither of these lights fell, and those places were jet-black. And in and out of those places the shapes of Earthmen were darting and slipping all the time, always with their eyes fixed on the travelers, always trying to keep out of sight themselves. There were big and little faces, huge eyes like fishes' eyes and little eyes like bears'. There were feathers and bristles, horns and tusks, noses like whipcord and chins so long that they looked like beards. Every now and then a group of them would get too big or come too near. Then the Prince would brandish his sword and make a show of charging them. And the creatures, with all manner of hootings, squeakings, and cluckings, would dive away into the darkness.
But when they had climbed many steep streets and were far away from the flood, and almost out of the town on the inland side, it began to be more serious. They were now close to the red glow and nearly on a level with it, though they still could not see what it really was. But by its light they could see their enemies more clearly. Hundreds—perhaps a few thousands—of gnomes were all moving toward it. But they were doing so in short rushes, and whenever they stopped, they turned and faced the travelers.
"If your Highness asked me," said Puddleglum, "I'd say those fellows were meaning to cut us off in front."
"That was my thought too, Puddleglum," said the Prince. "And we can never fight our way through so many. Hark you! Let us ride forth close by the edge of yonder house. And even as we reach it, do you slip off into its shadow. The Lady and I will go forward a few paces. Some of these devils will follow us, I doubt not; they are thick behind us. Do you, who have long arms, take one alive if you may, as it passes your ambush. We may get a true tale of it or learn what is their quarrel against us." "But won't the others all come rushing at us to rescue the one we catch," said Jill in a voice not so steady as she tried to make it.
"Then, Madam," said the Prince, "you shall see us die fighting around you, and you must commend yourself to the Lion. Now, good Puddleglum."
The Marsh-wiggle slipped off into the shadow as quickly as a cat. The others, for a sickening minute or so, went forward at a walk. Then suddenly from behind them there broke out a series of blood-curdling screams, mixed with the familiar voice of Puddleglum, saying, "Now then! Don't cry out before you're hurt, or you will be hurt, see? Anyone would think it was a pig being killed." "That was good hunting," exclaimed the Prince, immediately turning Coalblack and coming back to the corner of the house. "Eustace," he said, "of your courtesy, take Coalblack's head." Then he dismounted, and all three gazed in silence while Puddleglum pulled his catch out into the light. It was a most miserable little gnome, only about three feet long. It had a sort of ridge, like a cock's comb (only hard), on the top of its head, little pink eyes, and a mouth and chin so large and round that its face looked like that of a pigmy hippopotamus. If they had not been in such a tight place, they would have burst into laughter at the sight of it.
"Now, Earthman," said the Prince, standing over it and holding his sword point very near the prisoner's neck, "speak, up, like an honest gnome, and you shall go free. Play the knave with us, and you are but a dead Earthman. Good Puddleglum, how can it speak while you hold its mouth tight shut?" "No, and it can't bite either," said Puddleglum. "If I had the silly soft hands you humans have (saving your Highness's reverence) I'd have been all over blood by now. Yet even a Marsh-wiggle gets tired of being chewed."
"Sirrah," said the Prince to the gnome, "one bite and you die. Let its mouth open, Puddleglum."
"Oo-ee-ee," squealed the Earthman, "let me go, let me go. It isn't me. I didn't do it."
"Didn't do what?" asked Puddleglum.
"Whatever your Honors say I did do," answered the creature.
"Tell me your name," said the Prince, "and what you Earthmen are all about today."
"Oh please, your Honors, please, kind gentlemen," whimpered the gnome. "Promise you will not tell the Queen's grace anything I say."
"The Queen's grace, as you call her," said the Prince sternly, "is dead. I killed her myself."
"What!" cried the gnome, opening its ridiculous mouth wider and wider in astonishment. "Dead? The Witch dead? And by your Honor's hand?" It gave a huge sigh of relief and added, "Why then your Honor is a friend!"
The Prince withdrew his sword an inch or so. Puddleglum let the creature sit up. It looked round on the four travelers with its twinkling, red eyes, chuckled once or twice, and began.
FOURTEEN
THE BOTTOM OF THE WORLD
"MY NAME IS GOLG," SAID THE GNOME. "And I'll tell your Honors all I know. About an hour ago we were all going about our work—her work, I should say—sad and silent, same as we've done any other day for years and years. Then came a great crash and bang. As soon as they heard it, everyone says to himself, I haven't had a song or a dance or let off a squib for a long time; why's that? And everyone thinks to himself, Why, I must have been enchanted. And then everyone says to himself, I'm blessed if I know why I'm carrying this load, and I'm not going to carry it any farther: that's that. And down we all throw our sacks and bundles and tools. Then everyone turns and sees the great red glow over yonder. And everyone says to himself, What's that? And everyone answers himself and says, There's a crack or chasm split open and a nice warm glow coming up through it from the Really Deep Land, a thousand fathom under us." "Great Scott," exclaimed Eustace, "are there other lands still lower down?"
"Oh yes, your Honor," said Golg. "Lovely places; what we call the Land of Bism. This country where we are now, the Witch's country, is what we call the Shallow Lands. It's a good deal too near the surface to suit us. Ugh! You might almost as well be living outside, on the surface itself. You see, we're all poor gnomes from Bism whom the Witch has called up here by magic to work for her. But we'd forgotten all about it till that crash came and the spell broke. We didn't know who we were or where we belonged. We couldn't do anything, or think anything, except what she put into our heads. And it was glum and gloomy things she put there all those years. I've nearly forgotten how to make a joke or dance a jig. But the moment the bang came and the chasm opened and the sea began rising, it all came back. And of course we all set off as quick as we could to get down the crack and home to our own place. And you can see them over there all letting off rockets and standing on their heads for joy. And I'll be very obliged to your Honors if you'll soon let me go and join in." "I think this is simply splendid," said Jill. "I'm so glad we freed the gnomes as well as ourselves when we cut off the Witch's head! And I'm so glad they aren't really horrid and gloomy any more than the Prince really was—well, what he seemed like."
"That's all very well, Pole," said Puddleglum cautiously. "But those gnomes didn't look to me like chaps who were just running away. It looked more like military formations, if you ask me. Do you look me in the face, Mr. Golg, and tell me you weren't preparing for battle?" "Of course we were, your Honor," said Golg. "You see, we didn't know the Witch was dead. We thought she'd be watching from the castle. We were trying to slip away without being seen. And then when you four came out with swords and horses, of course everyone says to himself, Here it comes: not knowing that his Honor wasn't on the Witch's side. And we were determined to fight like anything rather than give up the hope of going back to Bism." "I'll be sworn 'tis an honest gnome," said the Prince. "Let go of it, friend Puddleglum. As for me, good Golg, I have been enchanted like you and your fellows, and have but newly remembered myself And now, one question more. Do you know the way to those new diggings, by which the sorceress meant to lead out an army against Overland?" "Ee-ee-ee!" squeaked Golg. "Yes, I know that terrible road. I will show you where it begins. But it is no manner of use your Honor asking me to go with you on it. I'll die rather."
"Why?" asked Eustace anxiously. "What's so dreadful about it?"
"Too near the top, the outside," said Golg, shuddering. "That was the worst thing the Witch did to us. We were going to be led out into the open—into the outside of the world. They say there's no roof at all there; only a horrible, great emptiness called the sky. And the diggings have gone so far that a few strokes of the pick would bring you out to it. I wouldn't dare go near them." "Hurrah! Now you're talking!" cried Eustace, and Jill said, "But it's not horrid at all up there. We like it. We live there."
"I know you Overlanders live there," said Golg. "But I thought it was because you couldn't find your way down inside. You can't really like it—crawling about like flies on top of the world!"
"What about showing us the road at once?" said Puddleglum.
"In a good hour," cried the Prince. The whole party set out. The Prince remounted his charger, Puddleglum climbed up behind Jill, and Golg led the way. As he went, he kept shouting out the good news that the Witch was dead and that the four Overlanders were not dangerous. And those who heard him shouted it on to others, so that in a few minutes the whole of Underland was ringing with shouts and cheers, and gnomes by hundreds and thousands, leaping, turning cart-wheels, standing on their heads, playing leap-frog, and letting off huge crackers, came pressing round Coalblack and Snowflake. And the Prince had to tell the story of his own enchantment and deliverance at least ten times.
In this way they came to the edge of the chasm. It was about a thousand feet long and perhaps two hundred wide. They dismounted from their horses and came to the edge, and looked down into it. A strong heat smote up into their faces, mixed with a smell which was quite unlike any they had ever smelled. It was rich, sharp, exciting, and made you sneeze. The depth of the chasm was so bright that at first it dazzled their eyes and they could see nothing. When they got used to it they thought they could make out a river of fire, and, on the banks of that river, what seemed to be fields and groves of an unbearable, hot brilliance—though they were dim compared with the river. There were blues, reds, greens, and whites all jumbled together: a very good stained-glass window with the tropical sun staring straight through it at midday might have something of the same effect. Down the rugged sides of the chasm, looking black like flies against all that fiery light, hundreds of Earthmen were climbing.
"Your Honors," said Golg (and when they turned to look at him they could see nothing but blackness for a few minutes, their eyes were so dazzled). "Your Honors, why don't you come down to Bism? You'd be happier there than in that cold, unprotected, naked country out on top. Or at least come down for a short visit." Jill took it for granted that none of the others would listen to such an idea for a moment. To her horror she heard the Prince saying:
"Truly, friend Golg, I have half a mind to come down with you. For this is a marvelous adventure, and it may be no mortal man has ever looked into Bism before or will ever have the chance again. And I know not how, as the years pass, I shall bear to remember that it was once in my power to have probed the uttermost pit of the Earth and that I forbore. But could a man live there? You do not swim in the fire-river itself?" "Oh no, your Honor. Not we. It's only salamanders live in the fire itself."
"What kind of beast is your salamander?" asked the Prince.
"It is hard to tell their kind, your Honor," said Golg. "For they are too white-hot to look at. But they are most like small dragons. They speak to us out of the fire. They are wonderfully clever with their tongues: very witty and eloquent."
Jill glanced hastily at Eustace. She had felt sure that he would like the idea of sliding down that chasm even less than she did. Her heart sank as she saw that his face was quite changed. He looked much more like the Prince than like the old Scrubb at Experiment House. For all his adventures, and the days when he had sailed with King Caspian, were coming back to him.
"Your Highness," he said. "If my old friend Reepicheep the Mouse were here, he would say we could not now refuse the adventures of Bism without a great impeachment to our honor."
"Down there," said Golg, "I could show you real gold, real silver, real diamonds."
"Bosh!" said Jill rudely. "As if we didn't know that we're below the deepest mines even here."
"Yes," said Golg. "I have heard of those little scratches in the crust that you Topdwellers call mines. But that's where you get dead gold, dead silver, dead gems. Down in Bism we have them alive and growing. There I'll pick you bunches of rubies that you can eat and squeeze you a cupful of diamond juice. You won't care much about fingering the cold, dead treasures of your shallow mines after you have tasted the live ones in Bism." "My father went to the world's end," said Rilian thoughtfully. "It would be a marvelous thing if his son went to the bottom of the world."
"If your Highness wants to see your father while he's still alive, which I think he'd prefer," said Puddleglum, "it's about time we were getting onto that road to the diggings."
"And I won't go down that hole, whatever anyone says," added Jill.
"Why, if your Honors are really set to go back to Overworld," said Golg, "there is one bit of the road that's rather lower than this. And perhaps, if that flood's still rising—"
"Oh, do, do, do come ? n!" begged Jill.
"I fear it must be so," said the Prince with a deep sigh. "But I have left half of my heart in the land of Bism."
"Please!" begged Jill.
"Where is the road?" asked Puddleglum.
"There are lamps all the way," said Golg. "Your Honor can see the beginning of the road on the far side of the chasm."
"How long will the lamps burn for?" asked Puddleglum.
At that moment a hissing, scorching voice like the voice of Fire itself (they wondered afterward if it could have been a salamander's) came whistling up out of the very depth of Bism.
"Quick! Quick! Quick! To the cliffs, to the cliffs, to the cliffs!" it said. "The rift closes. It closes. It closes. Quick! Quick!" And at the same time, with ear-shattering cracks and creaks, the rocks moved. Already, while they looked, the chasm was narrower. From every side belated gnomes were rushing into it. They would not wait to climb down the rocks. They flung themselves headlong and, either because so strong a blast of hot air was beating up from the bottom, or for some other reason, they could be seen floating downward like leaves. Thicker and thicker they floated, till their blackness almost blotted out the fiery river and the groves of live gems. "Good-bye to your Honors. I'm off," shouted Golg, and dived. Only a few were left to follow him. The chasm was now no broader than a stream. Now it was narrow as the slit in a pillar box. Now it was only an intensely bright thread. Then, with a shock like a thousand goods trains crashing into a thousand pairs of buffers, the lips of rock closed. The hot, maddening smell vanished. The travelers were alone in an Underworld which now looked far blacker than before. Pale, dim, and dreary, the lamps marked the direction of the road.
"Now," said Puddleglum, "it's ten to one we've already stayed too long, but we may as well make a try. Those lamps will give out in five minutes, I shouldn't wonder."
They urged the horses to a canter and thundered along the dusky road in fine style. But almost at once it began going downhill. They would have thought Golg had sent them the wrong way if they had not seen, on the other side of the valley, the lamps going on and upward as far as the eye could reach. But at the bottom of the valley the lamps shone on moving water.
"Haste," cried the Prince. They galloped down the slope. It would have been nasty enough at the bottom even five minutes later for the tide was running up the valley like a mill-race, and if it had come to swimming, the horses could hardly have won over. But it was still only a foot or two deep, and though it swished terribly round the horses' legs, they reached the far side in safety.
Then began the slow, weary march uphill with nothing ahead to look at but the pale lamps which went up and up as far as the eye could reach. When they looked back they could see the water spreading. All the hills of Underland were now islands, and it was only on those islands that the lamps remained. Every moment some distant light vanished. Soon there would be total darkness everywhere except on the road they were following; and even on the lower part of it behind them, though no lamps had yet gone out, the lamplight shone on water.
Although they had good reason for hurrying, the horses could not go on forever without a rest. They halted: and in silence they could hear the lapping of water.
"I wonder is what's his name—Father Time—flooded out now," said Jill. "And all those queer sleeping animals."
"I don't think we're as high as that," said Eustace. "Don't you remember how we had to go downhill to reach the sunless sea? I shouldn't think the water has reached Father Time's cave yet."
"That's as may be," said Puddleglum. "I'm more interested in the lamps on this road. Look a bit sickly, don't they?"
"They always did," said Jill.
"Ah," said Puddleglum. "But they're greener now."
"You don't mean to say you think they're going out?" cried Eustace.
"Well, however they work, you can't expect them to last forever, you know," replied the Marsh-wiggle. "But don't let your spirits down, Scrubb. I've got my eye on the water too, and I don't think it's rising so fast as it did."
"Small comfort, friend," said the Prince. "If we cannot find our way out. I cry you mercy, all. I am to blame for my pride and fantasy which delayed us by the mouth of the land of Bism. Now, let us ride on."
During the hour or so that followed Jill sometimes thought that Puddleglum was right about the lamps, and sometimes thought it was only her imagination. Meanwhile, the land was changing. The roof of Underland was so near that even by that dull light they could now see it quite distinctly. And the great, rugged walls of Underland could be seen drawing closer on each side. The road, in fact, was leading them up into a steep tunnel. They began to pass picks and shovels and barrows and other signs that the diggers had recently been at work. If only one could be sure of getting out, all this was very cheering. But the thought of going on into a hole that would get narrower and narrower, and harder to turn back in, was very unpleasant.
At last the roof was so low that Puddleglum and the Prince knocked their heads against it. The party dismounted and led the horses. The road was uneven here and one had to pick one's steps with some care. That was how Jill noticed the growing darkness. There was no doubt about it now. The faces of the others looked strange and ghastly in the green glow. Then all at once (she couldn't help it) Jill gave a little scream. One light, the next one ahead, went out altogether. The one behind them did the same. Then they were in absolute darkness.
"Courage, friends," came Prince Rilian's voice. "Whether we live or die Aslan will be our good lord."
"That's right, Sir," said Puddleglum's voice. "And you must always remember there's one good thing about being trapped down here: it'll save funeral expenses."
Jill held her tongue. (If you don't want other people to know how frightened you are, this is always a wise thing to do; it's your voice that gives you away.)
"We might as well go on as stand here," said Eustace; and when she heard the tremble in his voice, Jill knew how wise she'd been not to trust her own.
Puddleglum and Eustace went first with their arms stretched out in front of them, for fear of blundering into anything; Jill and the Prince followed, leading the horses.
"I say," came Eustace's voice much later, "are my eyes going queer or is there patch of light up there?"
Before anyone could answer him, Puddleglum called out: "Stop. I'm up against a dead end. And it's earth, not rock. What were you saying, Scrubb?"
"By the Lion," said the Prince, "Eustace is right. There is a sort of—"
"But it's not daylight," said Jill. "It's only a cold blue sort of light."
"Better than nothing, though," said Eustace. "Can we get up to it?"
"It's not right overhead," said Puddleglum. "It's above us, but it's in this wall that I've run into. How would it be, Pole, if you got on my shoulders and saw whether you could get up to it?"
FIFTEEN
THE DISAPPEARANCE OF JILL
THE PATCH OF LIGHT DID NOT SHOW UP anything down in the darkness where they were standing. The others could only hear, not see, Jill's efforts to get onto the Marsh-wiggle's back. That is, they heard him saying, "You needn't put your finger in my eye," and, "Nor your foot in my mouth either," and, "That's more like it," and, "Now, I'll hold on to your legs. That'll leave your arms free to steady yourself against the earth." Then they looked up and soon they saw the black shape of Jill's head against the patch of light.
"Well?" they all shouted up anxiously.
"It's a hole," called Jill's voice. "I could get through it if I was a bit higher."
"What do you see through it?" asked Eustace.
"Nothing much yet," said Jill. "I say, Puddleglum, let go my legs so that I can stand on your shoulders instead of sitting on them. I can steady myself all right against the edge."
They could hear her moving and then much more of her came into sight against the grayness of the opening; in fact, all of her down to the waist.
"I say—" began Jill, but suddenly broke off with a cry: not a sharp cry. It sounded more as if her mouth had been muffled up or had something pushed into it. After that she found her voice and seemed to be shouting out as loud as she could, but they couldn't hear the words. Two things then happened at the same moment. The patch of light was completely blocked up for a second or so; and they heard both a scuffling, struggling sound and the voice of the Marsh-wiggle gasping: "Quick! Help! Hold on to her legs. Someone's pulling her. There! No, here. Too late!" The opening, and the cold light which filled it, were now perfectly clear again. Jill had vanished.
"Jill! Jill!" they shouted frantically, but there was no answer.
"Why the dickens couldn't you have held her feet?" said Eustace.
"I don't know, Scrubb," groaned Puddleglum. "Born to be a misfit, I shouldn't wonder. Fated. Fated to be Pole's death, just as I was fated to eat Talking Stag at Harfang. Not that it isn't my own fault as well, of course."
"This is the greatest shame and sorrow that could have fallen on us," said the Prince. "We have sent a brave lady into the hands of enemies and stayed behind in safety."
"Don't paint it too black, Sir," said Puddleglum. "We're not very safe except for death by starvation in this hole."
"I wonder am I small enough to get through where Jill did?" said Eustace.
What had really happened to Jill was this. As soon as she got her head out of the hole she found that she was looking down as if from an upstairs window, not up as if through a trap-door. She had been so long in the dark that her eyes couldn't at first take in what they were seeing: except that she was not looking at the daylit, sunny world which she so wanted to see. The air seemed to be deadly cold, and the light was pale and blue. There was also a good deal of noise going on and a lot of white objects flying about in the air. It was at that moment that she had shouted down to Puddleglum to let her stand on his shoulders.
When she had done this, she could see and hear a good deal better. The noises she had been hearing turned out to be two kinds: the rhythmical thump of several feet, and the music of four fiddles, three flutes, and a drum. She also got her own position clear. She was looking out of a hole in a steep bank which sloped down and reached the level about fourteen feet below her. Everything was very white. A lot of people were moving about. Then she gasped! The people were trim little Fauns, and Dryads with leaf-crowned hair floating behind them. For a second they looked as if they were moving anyhow; then she saw that they were really doing a dance—a dance with so many complicated steps and figures that it took you some time to understand it. Then it came over her like a thunderclap that the pale, blue light was moonlight, and the white stuff on the ground was really snow. And of course! There were the stars staring in a black frosty sky overhead. And the tall black things behind the dancers were trees. They had not only got out into the upper world at last, but had come out in the heart of Narnia. Jill felt she could have fainted with delight; and the music—the wild music, intensely sweet and yet just the least bit eerie too, and full of good magic as the Witch's thrumming had been full of bad magic—made her feel it all the more.
All this takes a long time to tell, but of course it took a very short time to see. Jill turned almost at once to shout down to the others, "I say! It's all right. We're out, and we're home." But the reason she never got further than "I say" was this. Circling round and round the dancers was a ring of Dwarfs, all dressed in their finest clothes; mostly scarlet with fur-lined hoods and golden tassels and big furry top-boots. As they circled round they were all diligently throwing snowballs. (Those were the white things that Jill had seen flying through the air.) They weren't throwing them at the dancers as silly boys might have been doing in England. They were throwing them through the dance in such perfect time with the music and with such perfect aim that if all the dancers were in exactly the right places at exactly the right moments, no one would be hit. This is called the Great Snow Dance and is done every year in Narnia on the first moonlit night when there is snow on the ground. Of course it is a kind of game as well as a dance, because every now and then some dancer will be the least little bit wrong and get a snowball in the face, and then everyone laughs. But a good team of dancers, Dwarfs, and musicians will keep it up for hours without a single hit. On fine nights when the cold and the drum-taps, and the hooting of the owls, and the moonlight, have got into their wild, woodland blood and made it even wilder, they will dance till daybreak. I wish you could see it for yourselves.
What had stopped Jill when she got as far as the say of "I say" was of course simply a fine big snowball that came sailing through the dance from a Dwarf on the far side and got her fair and square in the mouth. She didn't in the least mind; twenty snowballs would not have damped her spirits at that moment. But however happy you are feeling, you can't talk with your mouth full of snow. And when, after considerable spluttering, she could speak again, she quite forgot in her excitement that the others, down in the dark, behind her, still didn't know the good news. She simply leaned as far out of the hole as she could, and yelled to the dancers.
"Help! Help! We're buried in the hill. Come and dig us out."
The Narnians, who had not even noticed the little hole in the hillside, were of course very surprised, and looked about in several wrong directions before they found out where the voice was coming from. But when they caught sight of Jill they all came running toward her, and as many as could scrambled up the bank, and a dozen or more hands were stretched up to help her. And Jill caught hold of them and thus got out of the hole and came slithering down the bank head first, and then picked herself up and said: "Oh, do go and dig the others out. There are three others, besides the horses. And one of them is Prince Rilian."
She was already in the middle of a crowd when she said this, for besides the dancers all sorts of people who had been watching the dance, and whom she had not seen at first, came running up. Squirrels came out of the trees in showers, and so did Owls. Hedgehogs came waddling as fast as their short legs would carry them. Bears and Badgers followed at a slower pace. A great Panther, twitching its tail in excitement, was the last to join the party.
But as soon as they understood what Jill was saying, they all became active. "Pick and shovel, boys, pick and shovel. Off for our tools!" said the Dwarfs, and dashed away into the woods at top speed. "Wake up some Moles, they're the chaps for digging. They're quite as good as Dwarfs," said a voice. "What was that she said about Prince Rilian?" said another. "Hush!" said the Panther. "The poor child's crazed, and no wonder after being lost inside the hill. She doesn't know what she's saying." "That's right," said an old Bear. "Why, she said Prince Rilian was a horse!"—"No, she didn't," said a Squirrel, very pert. "Yes, she did," said another Squirrel, even perter.
"It's quite t-t-t-true. D-d-don't be so silly," said Jill. She spoke like that because her teeth were now chattering with the cold.
Immediately one of the Dryads flung round her a furry cloak which some Dwarf had dropped when he rushed to fetch his mining tools, and an obliging Faun trotted off among the trees to a place where Jill could see firelight in the mouth of a cave, to get her a hot drink. But before it came, all the Dwarfs reappeared with spades and pickaxes and charged at the hillside. Then Jill heard cries of "Hi! What are you doing? Put that sword down," and, "Now, young 'un: none of that," and, "He's a vicious one, now, isn't he?" Jill hurried to the spot and didn't know whether to laugh or cry when she saw Eustace's face, very pale and dirty, projecting from the blackness of the hole, and Eustace's right hand brandishing a sword with which he made lunges at anyone who came near him.
For of course Eustace had been having a very different time from Jill during the last few minutes. He had heard Jill cry out and seen her disappear into the unknown. Like the Prince and Puddleglum, he thought that some enemies had caught her. And from down below he didn't see that the pale, bluish light was moonlight. He thought the hole would lead only into some other cave, lit by some ghostly phosphorescence and filled with goodness-knows-what evil creatures of the Underworld. So that when he had persuaded Puddleglum to give him a back, and drawn his sword, and poked out his head, he had really been doing a very brave thing. The others would have done it first if they could, but the hole was too small for them to climb through. Eustace was a little bigger, and a lot clumsier, than Jill, so that when he looked out he bumped his head against the top of the hole and brought a small avalanche of snow down on his face. And so, when he could see again, and saw a dozen figures coming at him as hard as they could run, it is not surprising that he tried to ward them off.
"Stop, Eustace, stop," cried Jill. "They're all friends. Can't you see? We've come up in Narnia. Everything's all right."
Then Eustace did see, and apologized to the Dwarfs (and the Dwarfs said not to mention it), and dozens of thick, hairy, dwarfish hands helped him out just as they had helped Jill out a few minutes before. Then Jill scrambled up the bank and put her head in at the dark opening and shouted the good news in to the prisoners. As she turned away she heard Puddleglum mutter. "Ah, poor Pole. It's been too much for her, this last bit. Turned her head, I shouldn't wonder. She's beginning to see things."
Jill rejoined Eustace and they shook one another by both hands and took in great deep breaths of the free midnight air. And a warm cloak was brought for Eustace and hot drinks, for both. While they were sipping it, the Dwarfs had already got all the snow and all the sods off a large strip of the hillside round the original hole, and the pickaxes and spades were now going as merrily as the feet of Fauns and Dryads had been going in the dance ten minutes before. Only ten minutes! Yet already it felt to Jill and Eustace as if all their dangers in the dark and heat and general smotheriness of the earth must have been only a dream. Out here, in the cold, with the moon and the huge stars overhead (Narnian stars are nearer than stars in our world) and with kind, merry faces all round them, one couldn't quite believe in Underland.
Before they had finished their hot drinks, a dozen or so Moles, newly waked and still very sleepy, and not well pleased, had arrived. But as soon as they understood what it was all about, they joined in with a will. Even the Fauns made themselves useful by carting away the earth in little barrows, and the Squirrels danced and leaped to and fro in great excitement, though Jill never found out exactly what they thought they were doing. The Bears and Owls contented themselves with giving advice, and kept on asking the children if they wouldn't like to come into the cave (that was where Jill had seen the firelight) and get warm and have supper. But the children couldn't bear to go without seeing their friends set free.
No one in our world can work at a job of that sort as Dwarfs and Talking Moles work in Narnia; but then, of course, Moles and Dwarfs don't look on it as work. They like digging. It was therefore not really long before they had opened a great black chasm in the hillside. And out from the blackness into the moonlight—this would have been rather dreadful if one hadn't known who they were—came, first, the long, leggy, steeple-hatted figure of the Marsh-wiggle, and then, leading two great horses, Rilian the Prince himself.
As Puddleglum appeared shouts broke out on every side: "Why, it's a Wiggle—why, it's old Puddleglum—old Puddleglum from the Eastern Marshes—what ever have you been doing, Puddleglum?—there've been search-parties out for you—the Lord Trumpkin has been putting up notices—there's a reward offered!" But all this died away, all in one moment, into dead silence, as quickly as the noise dies away in a rowdy dormitory if the Headmaster opens the door. For now they saw the Prince.
No one doubted for a moment who he was. There were plenty of Beasts and Dryads and Dwarfs and Fauns who remembered him from the days before his enchanting. There were some old ones who could just remember how his father, King Caspian, had looked when he was a young man, and saw the likeness. But I think they would have known him anyway. Pale though he was from long imprisonment in the Deep Lands, dressed in black, dusty, disheveled, and weary, there was something in his face and air which no one could mistake. That look is in the face of all true Kings of Narnia, who rule by the will of Aslan and sit at Cair Paravel on the throne of Peter the High King. Instantly every head was bared and every knee was bent; a moment later such cheering and shouting, such jumps and reels of joy, such hand-shakings and kissings and embracings of everybody by everybody else broke out that the tears came into Jill's eyes. Their quest had been worth all the pains it cost.
"Please it your Highness," said the oldest of the Dwarfs, "there is some attempt at a supper in the cave yonder, prepared against the ending of the snow-dance—"
"With a good will, Father," said the Prince. "For never had any Prince, Knight, Gentleman, or Bear so good a stomach to his victuals as we four wanderers have tonight."
The whole crowd began to move away through the trees toward the cave. Jill heard Puddleglum saying to those who pressed round him. "No, no, my story can wait. Nothing worth talking about has happened to me. I want to hear the news. Don't try breaking it to me gently, for I'd rather have it all at once. Has the King been shipwrecked? Any forest fires? No wars on the Calormen border? Or a few dragons, I shouldn't wonder?" And all the creatures laughed aloud and said, "Isn't that just like a Marsh-wiggle?" The two children were nearly dropping with tiredness and hunger, but the warmth of the cave, and the very sight of it, with the firelight dancing on the walls and dressers and cups and saucers and plates and on the smooth stone floor, just as it does in a farmhouse kitchen, revived them a little. All the same they went fast asleep while supper was being got ready. And while they slept Prince Rilian was talking over the whole adventure with the older and wiser Beasts and Dwarfs. And now they all saw what it meant; how a wicked Witch (doubtless the same kind as that White Witch who had brought the Great Winter on Narnia long ago) had contrived the whole thing, first killing Rilian's mother and enchanting Rilian himself. And they saw how she had dug right under Narnia and was going to break out and rule it through Rilian: and how he had never dreamed that the country of which she would make him king (king in name, but really her slave) was his own country. And from the children's part of the story they saw how she was in league and friendship with the dangerous giants of Harfang. "And the lesson of it all is, your Highness," said the oldest Dwarf, "that those Northern Witches always mean the same thing, but in every age they have a different plan for getting it." SIXTEEN
THE HEALING OF HARMS
WHEN JILL WOKE NEXT MORNING AND found herself in a cave, she thought for one horrid moment that she was back in the Underworld. But when she noticed that she was lying on a bed of heather with a furry mantle over her, and saw a cheery fire crackling (as if newly lit) on a stone hearth and, farther off, morning sunlight coming in through the cave's mouth, she remembered all the happy truth. They had had a delightful supper, all crowded into that cave, in spite of being so sleepy before it was properly over. She had a vague impression of Dwarfs crowding round the fire with frying-pans rather bigger than themselves, and the hissing, and delicious smell of sausages, and more, and more, and more sausages. And not wretched sausages half full of bread and soya bean either, but real meaty, spicy ones, fat and piping hot and burst and just the tiniest bit burnt. And great mugs of frothy chocolate, and roast potatoes and roast chestnuts, and baked apples with raisins stuck in where the cores had been, and then ices just to freshen you up after all the hot things.
Jill sat up and looked around. Puddleglum and Eustace were lying not far away, both fast asleep.
"Hi, you two!" shouted Jill in a loud voice. "Aren't you ever going to get up?"
"Shoo, shoo!" said a sleepy voice somewhere above her. "Time to be settling down. Have a good snooze, do, do. Don't make a to-do. Tu-whoo!"
"Why, I do believe," said Jill, glancing up at a white bundle of fluffy feathers which was perched on top of a grandfather clock in one corner of the cave, "I do believe it's Glimfeather!"
"True, true," whirred the Owl, lifting his head out from under his wing and opening one eye. "I came up with a message for the Prince at about two. The squirrels brought us the good news. Message for the Prince. He's gone. You're to follow too. Good-day—" and the head disappeared again.
As there seemed no further hope of getting any information from the Owl, Jill got up and began looking round for any chance of a wash and some breakfast. But almost at once a little Faun came trotting into the cave with a sharp click-clack of his goaty hoofs on the stone floor.
"Ah! You've woken up at last, Daughter of Eve," he said. "Perhaps you'd better wake the Son of Adam. You've got to be off in a few minutes and two Centaurs have very kindly offered to let you ride on their backs down to Cair Paravel." He added in a lower voice, "Of course, you realize it is a most special and unheard-of honor to be allowed to ride a Centaur. I don't know that I ever heard of anyone doing it before. It wouldn't do to keep them waiting." "Where's the Prince?" was the first question of Eustace and Puddleglum as soon as they had been waked.
"He's gone down to meet the King, his father, at Cair Paravel," answered the Faun, whose name was Orruns. "His Majesty's ship is expected in harbor any moment. It seems that the King met Aslan—I don't know whether it was a vision or face to face—before he had sailed far, and Aslan turned him back and told him he would find his long-lost son awaiting him when he reached Narnia." Eustace was now up and he and Jill set about helping Orruns to get the breakfast. Puddleglum was told to stay in bed. A Centaur called Cloud-birth, a famous healer, or (as Orruns called it) a "leech," was coming to see to his burnt foot.
"Ah!" said Puddleglum in a tone almost of contentment, "he'll want to have the leg off at the knee, I shouldn't wonder. You see if he doesn't." But he was quite glad to stay in bed.
Breakfast was scrambled eggs and toast and Eustace tackled it just as if he had not had a very large supper in the middle of the night.
"I say, Son of Adam," said the Faun, looking with a certain awe at Eustace's mouthfuls. "There's no need to hurry quite so dreadfully as that. I don't think the Centaurs have quite finished their breakfasts yet."
"Then they must have got up very late," said Eustace. "I bet it's after ten o'clock."
"Oh no," said Orruns. "They got up before it was light."
"Then they must have waited the dickens of a time for breakfast," said Eustace.
"No, they didn't," said Orruns. "They began eating the minute they awoke."
"Golly!" said Eustace. "Do they eat a very big breakfast?"
"Why, Son of Adam, don't you understand? A Centaur has a man-stomach and a horse-stomach. And of course both want breakfast. So first of all he has porridge and pavenders and kidneys and bacon and omelette and cold ham and toast and marmalade and coffee and beer. And after that he attends to the horse part of himself by grazing for an hour or so and finishing up with a hot mash, some oats, and a bag of sugar. That's why it's such a serious thing to ask a Centaur to stay for the weekend. A very serious thing indeed." At that moment there was a sound of horse-hoofs tapping on rock from the mouth of the cave, and the children looked up. The two Centaurs, one with a black and one with a golden beard flowing over their magnificent bare chests, stood waiting for them, bending their heads a little so as to look into the cave. Then the children became very polite and finished their breakfast very quickly. No one thinks a Centaur funny when he sees it. They are solemn, majestic people, full of ancient wisdom which they learn from the stars, not easily made either merry or angry; but their anger is terrible as a tidal wave when it comes.
"Good-bye, dear Puddleglum," said Jill, going over to the Marsh-wiggle's bed. "I'm sorry we called you a wet blanket."
"So'm I," said Eustace. "You've been the best friend in the world."
"And I do hope we'll meet again," added Jill.
"Not much chance of that, I should say," replied Puddleglum. "I don't reckon I'm very likely to see my old wigwam again, either. And that Prince—he's a nice chap—but do you think he's very strong? Constitution ruined with living underground, I shouldn't wonder. Looks the sort that might go off any day." "Puddleglum!" said Jill. "You're a regular old humbug. You sound as doleful as a funeral and I believe you're perfectly happy. And you talk as if you were afraid of everything, when you're really as brave as—as a lion."
"Now, speaking of funerals," began Puddleglum, but Jill, who heard the Centaurs tapping with their hoofs behind her, surprised him very much by flinging her arms round his thin neck and kissing his muddy-looking face, while Eustace wrung his hand. Then they both rushed away to the Centaurs, and the Marsh-wiggle, sinking back on his bed, remarked to himself, "Well, I wouldn't have dreamt of her doing that. Even though I am a good-looking chap." To ride on a Centaur is, no doubt, a great honor (and except Jill and Eustace, there is probably no one alive in the world who has had it) but it is very uncomfortable. For no one who valued his life would suggest putting a saddle on a Centaur, and riding bare-back is no fun; especially if, like Eustace, you have never learned to ride at all. The Centaurs were very polite in a grave, gracious, grown-up kind of way, and as they cantered through the Narnian woods they spoke, without turning their heads, telling the children about the properties of herbs and roots, the influences of the planets, the nine names of Aslan with their meanings, and things of that sort. But however sore and jolted the two humans were, they would now give anything to have that journey over again: to see those glades and slopes sparkling with last night's snow, to be met by rabbits and squirrels and birds that wished you good morning, to breathe again the air of Narnia and hear the voices of the Narnian trees.
They came down to the river, flowing bright and blue in winter sunshine, far below the last bridge (which is at the snug, red-roofed little town of Beruna) and were ferried across in a flat barge by the ferryman; or rather, by the ferry-wiggle, for it is Marsh-wiggles who do most of the watery and fishy kinds of work in Narnia. And when they had crossed they rode along the south bank of the river and presently came to Cair Paravel itself. And at the very moment of their arrival they saw that same bright ship which they had seen when they first set foot in Narnia, gliding up the river like a huge bird. All the court were once more assembled on the green between the castle and the quay to welcome King Caspian home again. Rilian, who had changed his black clothes and was now dressed in a scarlet cloak over silver mail, stood close to the water's edge, bare-headed, to receive his father; and the Dwarf Trumpkin sat beside him in his little donkey-chair. The children saw there would be no chance of reaching the Prince through all that crowd, and, anyway, they now felt rather shy. So they asked the Centaurs if they might go on sitting on their backs a little longer and thus see everything over the heads of the courtiers. And the Centaurs said they might.
A flourish of silver trumpets came over the water from the ship's deck: the sailors threw a rope; rats (Talking Rats, of course) and Marsh-wiggles made it fast ashore; and the ship was warped in. Musicians, hidden somewhere in the crowd, began to play solemn, triumphal music. And soon the King's galleon was alongside and the Rats ran the gangway on board her.
Jill expected to see the old King come down it. But there appeared to be some hitch. A Lord with a pale face came ashore and knelt to the Prince and to Trumpkin. The three were talking with their heads close together for a few minutes, but no one could hear what they said. The music played on, but you could feel that everyone was becoming uneasy. Then four Knights, carrying something and going very slowly, appeared on the deck. When they started to come down the gangway you could see what they were carrying: it was the old King on a bed, very pale and still. They set him down. The Prince knelt beside him and embraced him. They could see King Caspian raising his hand to bless his son. And everyone cheered, but it was a half-hearted cheer, for they all felt that something was going wrong. Then suddenly the King's head fell back upon his pillows, the musicians stopped and there was a dead silence. The Prince, kneeling by the King's bed, laid down his head upon it and wept.
There were whisperings and goings to and fro. Then Jill noticed that all who wore hats, bonnets, helmets, or hoods were taking them off—Eustace included. Then she heard a rustling and flapping noise up above the castle; when she looked she saw that the great banner with the golden Lion on it was being brought down to half-mast. And after that, slowly, mercilessly, with wailing strings and disconsolate blowing of horns, the music began again: this time, a tune to break your heart.
They both slipped off their Centaurs (who took no notice of them).
"I wish I was at home," said Jill.
Eustace nodded, saying nothing, and bit his lip.
"I have come," said a deep voice behind them. They turned and saw the Lion himself, so bright and real and strong that everything else began at once to look pale and shadowy compared with him. And in less time than it takes to breathe Jill forgot about the dead King of Narnia and remembered only how she had made Eustace fall over the cliff, and how she had helped to muff nearly all the signs, and about all the snappings and quarrelings. And she wanted to say "I'm sorry" but she could not speak. Then the Lion drew them toward him with his eyes, and bent down and touched their pale faces with his tongue, and said: "Think of that no more. I will not always be scolding. You have done the work for which I sent you into Narnia."
"Please, Aslan," said Jill, "may we go home now?"
"Yes. I have come to bring you Home," said Aslan. Then he opened his mouth and blew. But this time they had no sense of flying through the air: instead, it seemed that they remained still, and the wild breath of Aslan blew away the ship and the dead King and the castle and the snow and the winter sky. For all these things floated off into the air like wreaths of smoke, and suddenly they were standing in a great brightness of mid-summer sunshine, on smooth turf, among mighty trees, and beside a fair, fresh stream. Then they saw that they were once more on the Mountain of Aslan, high up above and beyond the end of that world in which Narnia lies. But the strange thing was that the funeral music for King Caspian still went on, though no one could tell where it came from. They were walking beside the stream and the Lion went before them: and he became so beautiful, and the music so despairing, that Jill did not know which of them it was that filled her eyes with tears.
Then Aslan stopped, and the children looked into the stream. And there, on the golden gravel of the bed of the stream, lay King Caspian, dead, with the water flowing over him like liquid glass. His long white beard swayed in it like water-weed. And all three stood and wept. Even the Lion wept: great Lion-tears, each tear more precious than the Earth would be if it was a single solid diamond. And Jill noticed that Eustace looked neither like a child crying, nor like a boy crying and wanting to hide it, but like a grown-up crying. At least, that is the nearest she could get to it; but really, as she said, people don't seem to have any particular ages on that mountain.
"Son of Adam," said Aslan, "go into that thicket and pluck the thorn that you will find there, and bring it to me."
Eustace obeyed. The thorn was a foot long and sharp as a rapier.
"Drive it into my paw, Son of Adam," said Aslan, holding up his right fore-paw and spreading out the great pad toward Eustace.
"Must I?" said Eustace.
"Yes," said Aslan.
Then Eustace set his teeth and drove the thorn into the Lion's pad. And there came out a great drop of blood, redder than all redness that you have ever seen or imagined. And it splashed into the stream over the dead body of the King. At the same moment the doleful music stopped. And the dead King began to be changed. His white beard turned to gray, and from gray to yellow, and got shorter and vanished altogether; and his sunken cheeks grew round and fresh, and the wrinkles were smoothed, and his eyes opened, and his eyes and lips both laughed, and suddenly he leaped up and stood before them—a very young man, or a boy. (But Jill couldn't say which, because of people having no particular ages in Aslan's country. Even in this world, of course, it is the stupidest children who are the most childish and the stupidest grownups who are the most grown-up.) And he rushed to Aslan and flung his arms as far as they would go round the huge neck; and he gave Aslan the strong kisses of a King, and Aslan gave him the wild kisses of a Lion.
At last Caspian turned to the others. He gave a great laugh of astonished joy.
"Why! Eustace!" he said. "Eustace! So you did reach the end of the world after all. What about my second-best sword that you broke on the sea-serpent?"
Eustace made a step toward him with both hands held out, but then drew back with a startled expression.
"Look here! I say," he stammered. "It's all very well. But aren't you—? I mean didn't you—"
Oh, don't be such an ass," said Caspian.
"But," said Eustace, looking at Aslan. "Hasn't he—er—died?"
"Yes," said the Lion in a very quiet voice, almost (Jill thought) as if he were laughing. "He has died. Most people have, you know. Even I have. There are very few who haven't."
"Oh," said Caspian. "I see what's bothering you. You think I'm a ghost, or some nonsense. But don't you see? I would be that if I appeared in Narnia now: because I don't belong there any more. But one can't be a ghost in one's own country. I might be a ghost if I got into your world. I don't know. But I suppose it isn't yours either, now you're here." A great hope rose in the children's hearts. But Aslan shook his shaggy head. "No, my dears," he said. "When you meet me here again, you will have come to stay. But not now. You must go back to your own world for a while."
"Sir," said Caspian, "I've always wanted to have just one glimpse of their world. Is that wrong?"
"You cannot want wrong things any more, now that you have died, my son," said Aslan. "And you shall see their world—for five minutes of their time. It will take no longer for you to set things right there." Then Aslan explained to Caspian what Jill and Eustace were going back to and all about Experiment House: he seemed to know it quite as well as they did.
"Daughter," said Aslan to Jill, "pluck a switch off that bush." She did; and as soon as it was in her hand it turned into a fine new riding crop.
"Now, Sons of Adam, draw your swords," said Aslan. "But use only the flat, for it is cowards and children, not warriors, against whom I send you."
"Are you coming with us, Aslan?" said Jill.
"They shall see only my back," said Aslan.
He led them rapidly through the wood, and before they had gone many paces, the wall of Experiment House appeared before them. Then Aslan roared so that the sun shook in the sky and thirty feet of the wall fell down before them. They looked through the gap, down into the school shrubbery and on to the roof of the gym, all under the same dull autumn sky which they had seen before their adventures began. Aslan turned to Jill and Eustace and breathed upon them and touched their foreheads with his tongue. Then he lay down amid the gap he had made in the wall and turned his golden back to England, and his lordly face toward his own lands. At the same moment Jill saw figures whom she knew only too well running up through the laurels toward them. Most of the gang were there—Adela Pennyfather and Cholmondely Major, Edith Winterblott, "Spotty" Sorner, big Bannister, and the two loathsome Garrett twins. But suddenly they stopped. Their faces changed, and all the meanness, conceit, cruelty, and sneakishness almost disappeared in one single expression of terror. For they saw the wall fallen down, and a lion as large as a young elephant lying in the gap, and three figures in glittering clothes with weapons in their hands rushing down upon them. For, with the strength of Aslan in them, Jill plied her crop on the girls and Caspian and Eustace plied the flats of their swords on the boys so well that in two minutes all the bullies were running like mad, crying out, "Murder! Fascists! Lions! It isn't fair." And then the Head (who was, by the way, a woman) came running out to see what was happening. And when she saw the lion and the broken wall and Caspian and Jill and Eustace (whom she quite failed to recognize) she had hysterics and went back to the house and began ringing up the police with stories about a lion escaped from a circus, and escaped convicts who broke down walls and carried drawn swords. In the midst of all this fuss Jill and Eustace slipped quietly indoors and changed out of their bright clothes into ordinary things, and Caspian went back into his own world. And the wall, at Aslan's word, was made whole again. When the police arrived and found no lion, no broken wall, and no convicts, and the Head behaving like a lunatic, there was an inquiry into the whole thing. And in the inquiry all sorts of things about Experiment House came out, and about ten people got expelled. After that, the Head's friends saw that the Head was no use as a Head, so they got her made an Inspector to interfere with other Heads. And when they found she wasn't much good even at that, they got her into Parliament where she lived happily ever after.
Eustace buried his fine clothes secretly one night in the school grounds, but Jill smuggled hers home and wore them at a fancy-dress ball next holidays. And from that day forth things changed for the better at Experiment House, and it became quite a good school. And Jill and Eustace were always friends.
But far off in Narnia, King Rilian buried his father, Caspian the Navigator, Tenth of that name, and mourned for him. He himself ruled Narnia well and the land was happy in his days, though Puddleglum (whose foot was as good as new in three weeks) often pointed out that bright mornings brought on wet afternoons, and that you couldn't expect good times to last. The opening into the hillside was left open, and often in hot summer days the Narnians go in there with ships and lanterns and down to the water and sail to and fro, singing, on the cool, dark underground sea, telling each other stories of the cities that lie fathoms deep below. If ever you have the luck to go to Narnia yourself, do not forget to have a look at those caves.
مشارکت کنندگان در این صفحه
تا کنون فردی در بازسازی این صفحه مشارکت نداشته است.
🖊 شما نیز می‌توانید برای مشارکت در ترجمه‌ی این صفحه یا اصلاح متن انگلیسی، به این لینک مراجعه بفرمایید.