سرفصل های مهم
کالوین جانسن
توضیح مختصر
زمان مطالعه

23 دقیقه

سطح

خیلی سخت
دانلود اپلیکیشن «زیبوک»
این فصل را می‌توانید به بهترین شکل و با امکانات عالی در اپلیکیشن «زیبوک» بخوانید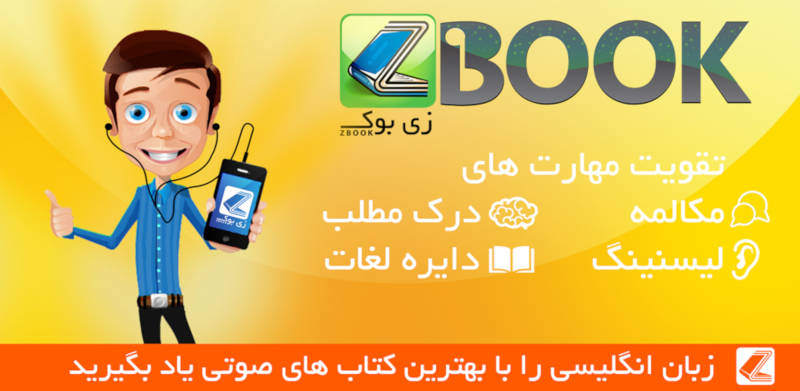 متن انگلیسی فصل
Calvin Johnson
THEY'RE ALMOST DONE with their breakfast before anyone says anything. They're at the Denny's next to the coliseum. Calvin got eggs over easy with sausage and toast. Charles and Carlos both got the Grand Slam. And Octavio ordered oatmeal, but he's mostly just been drinking coffee. sh@t had gotten more serious as the day drew closer, and as it got more serious, they all got quiet about it. But Calvin is more worried about making sure they steal the money sooner than later. He's more worried about getting away with it than getting the money. He's still pissed at Charles for involving him in this sh@t plan. That Charles had smoked up all his sh@t. That that's why they're here. He couldn't get over it. But he couldn't get out of it either.
Calvin cleans up his yolk with toast, washes it down with the last of his orange juice. It's sour, sweet, salty, and that thick specifically yolk flavor all at once.
"But we all agree it needs to happen sooner than later, right?" Calvin says out of the blue.
"How's she not gonna come around to ask about refills after this long?" Charles says, holding his empty coffee mug in the air.
"We just won't tip, that'll be like getting our coffee for free," Carlos says.
"fu@k that," Octavio says.
"The tip is supposed to mean something. People have to be held fu@king accountable," Charles says.
"That's right," Carlos says.
"She already refilled you twice, motherfu@ker," Octavio says. "Now shut the fu@k up about the tip. You said they're keeping it in a safe?"
"Yeah," Calvin says.
"Big dude we'll recognize 'cuz he's big," Octavio says. "And like a forty-something-year-old woman with long black hair, kinda pretty but not, with bad skin?"
"Right," Calvin says.
"I say we just take the safe and figure out how to open that sh@t later," Charles says.
"We're not gonna rush it," Octavio says.
"It's probably better to do it sooner than later, right?" Calvin says.
"There's gonna be a lotta people with phones who could call the cops while we wait for some fat ass to cough up the combination. Charles is right," Carlos says.
"We're not gonna rush it if we don't have to," Octavio says. "If we can get the combination, we're gonna get it and not fu@king walk out of the place with a fu@king safe."
"Did I tell you guys it's all in gift cards? Like a whole bunch of Visa gift cards," Calvin says.
"Same as cash," Octavio says.
"Why the fu@k is it all in gift cards?" Charles says.
"Yeah, why the fu@k is it—" Carlos says.
"Would you shut the fu@k up already, Charlos? Just keep your mouth shut and think before you speak. It's the exact same fu@king thing as cash," Octavio says.
"They needed receipts, for the grant," Calvin says, then takes a last bite and looks to see how Charles is taking what Octavio just said. Charles is staring off, out the window. He's pissed.
Daniel Gonzales
DANIEL BEGS to go. To see it happen. He never begs. Octavio says no. Says no again every time after. Up until the night before. It's just the two of them in the basement.
"You know you have to let me go," Daniel says from his computer. Octavio is on the couch staring at the table.
"What I have to do is make sure this sh@t goes right. So we get that money," he says, and walks over to Daniel.
"I'm not even talking about going, I'll be here. I can fly the drone over to the coliseum from here. Or let me go then—"
"Hell no, you're not going," Octavio says.
"So just let me fly the drone over."
"Man, I don't know," Octavio says.
"C'mon. You owe me," Daniel says.
"Don't make this sh@t about—"
"I'm not making sh@t about sh@t," Daniel says, and turns around. "It's been about it. You fu@ked this family up."
Octavio walks back to the couch. "fu@k!" he says, and kicks the table. Daniel goes back to mindlessly playing chess on his computer. He suicides a bishop for his opponent's knight to mess up his formation.
"You gotta stay here. You gotta get that fu@king thing outta there and not get caught up, they can trace that sh@t back if it falls."
"I got it. I'll stay here. So we good?" Daniel says.
"Are we good?" Octavio says. Daniel gets up and walks over to him. Sticks his hand out.
"You wanna fu@king shake on it?" Octavio says, laughing a little. Daniel keeps his hand out.
"All right," Octavio says, and shakes Daniel's hand.
Jacquie Red Feather
JACQUIE AND HARVEY GET into Oakland the night before the powwow. Harvey offers his room to Jacquie, mentioning it having two queens.
"It doesn't have to be any kinda way. The other bed is open, free of charge," he says.
"I'm not poor," Jacquie says.
"Have it your way," Harvey says. That was the problem with men like Harvey. As much as he might have appeared to change for the better, you can't ever get the pig all the way out. Jacquie could care less if he thought it was gonna be one way and now it's another. That's his sh@t. She'd carried their child, given birth, and gave her away. Their baby. He can be uncomfortable. He should be.
—
When Jacquie wakes up it feels way too early, but she can't get back to sleep. When she opens the curtains she sees the sun is just about to come up. It's that dark and light blue gradient that meets somewhere in the middle. She's always loved that blue. She should watch the sunrise. How long had it been since she'd done that? Instead she closes the curtains and turns on the TV.
At some point a couple of hours later a text comes in from Harvey about getting breakfast.
—
"You nervous?" Jacquie says as she stabs a piece of link sausage and dips it into a puddle of syrup.
"I haven't gotten nervous in a long time," Harvey says, and takes a sip of coffee. "It's where I do my best thinking. Out loud. I just talk out what I see and it comes easy because of how many powwows I done. It's like all the sports announcers you hear filling the game with their nonsense, it's the same thing, except there are times when I'm talking about what's happening out there, as the dancers come in, sometimes it can feel like a prayer. But you can't be too serious. A powwow emcee is supposed to be irreverent. It's a big event for a lotta people trying to win money. It's a competition. So I have to try to keep it light like a sports announcer." He mixes his whole plate up—eggs, biscuits, gravy, sausage. He stabs a forkful of the mix. When he's done, he sops up what's left with a piece of toast. Jacquie sips her coffee and watches Harvey eat his soaked toast.
—
At the powwow, Jacquie sits next to Harvey under a canvas canopy with the sound system and mixing board, the mic cord snaking out of it.
"Will you have all the names and dancers' numbers somewhere, like on a piece of paper in front of you, or do you memorize?" Jacquie says.
"Memorize? Pssh. Here," Harvey says, and hands her a clipboard with a long list of names and numbers on it. She absently looks down the list.
"We're okay, Harvey," Jacquie says.
"I know," Harvey says.
"Well you shouldn't," Jacquie says.
"It was more than forty years ago," Harvey says.
"Forty-two," she says. "She's forty-two years old. Our daughter."
Jacquie's about to hand the clipboard back to Harvey when she sees Orvil's name on the list. She pulls the clipboard closer to her eyes to be sure. She reads his name over and over. Orvil Red Feather. It's there. Jacquie gets out her phone to text her sister.
Octavio Gomez
EVEN THOUGH the guns are plastic, going through the metal detectors still makes Octavio sweat. Nothing happens though. On the other side, Octavio looks around to see if anyone is paying attention to them. The security guard is reading a newspaper next to the detector. Octavio walks over to the bushes and sees the black socks. He reaches down for the pair.
In the bathroom, Octavio fishes around in one of the socks and grabs a handful of bullets, then passes the socks under the stall to Charles, who does the same then passes them under to Carlos, who passes them under the last stall to Calvin. As Octavio puts the bullets in his gun, he feels a dread move all the way from his toes to the top of his head. The dread keeps going, moves out of him, like he had his chance with what it was telling him but he missed it, because just as he feels it a bullet drops and rolls out in front of him, out of the stall. Hears the squeak of shoes. Must be Tony here to get his bullets. Everyone goes quiet at the sound of that bullet rolling.
Edwin Black
BLUE AND EDWIN SIT at the table and canopy they'd set up earlier. They watch the dancers come out for Grand Entry. Blue tilts her head up at them.
"You know anyone out there?" Blue says.
"Nah. But listen," Edwin says, and points up, at the sound of the powwow emcee's voice.
"Your dad," Blue says, and they listen for a second.
"Weird, right?" Edwin says.
"Totally weird. But wait, did you find out before or after you got the internsh…I mean the job or—"
"No, I knew. I mean, part of taking the job had to do with finding out who he is."
They watch the dancers enter. The veterans first, with their flags and staffs. Then a long line of bouncing dancers. Edwin had avoided watching powwow footage to preserve this moment. Let it be new, even after Blue insisted he watch some powwow footage on YouTube so he'd know what he was getting into.
"You know anyone out there?" Edwin says.
"A lotta the kids I knew when I used to work here are all grown up, but I haven't seen any of them around," Blue says. She looks at Edwin, who's just stood up.
"Where you going?"
"Get a taco," Edwin says. "You want one?"
"You're gonna go walk past your dad again, aren't you?"
"Yeah, but I'm really getting a taco this time."
"And you got one last time."
"Did I?" Edwin said.
"Just go talk to him."
"It's not that easy," Edwin says, and smiles.
"I'll go with you," Blue says. "But you have to actually talk to him."
"Okay."
"Okay," Blue says, and stands up. "Didn't you guys plan to meet up here anyway?"
"Yeah, but then we didn't talk after that," Edwin says.
"So," Blue says.
"It's not on me. Imagine it. Your son gets ahold of you, your son who you didn't know existed, then you just…stop communicating? You don't just say, yeah, hey, let's meet up, then not make plans.""Maybe he figured he'd wait until you could meet in person," Blue says.
"We're already walking over there, aren't we?" Edwin says. "So let's stop talking about it. Let's act like we're talking about something else."
"We should probably not act like we're talking about something else and just talk about something else," Blue says. But this makes it impossible to think of anything else to talk about.
They walk in silence, past tables and canopies. As they get closer to Edwin's dad's canopy, Edwin turns to Blue. "So the dancers who win just take the cash, no taxes, no hidden fees?" he says, like they were in the middle of a conversation.
"Okay, so you're acting like we've been talking," Blue says. "Well then it doesn't matter what I say. This right here, what I'm saying now, is probably enough, right?" She's not even looking at Edwin.
"Yes, perfect. But no more. Okay, you wait back here," Edwin says.
"Okay," Blue says in a robotically obedient voice.
Edwin approaches Harvey, who's just put his mic down. Harvey turns to him and sees him right away for who he is. He shows this by taking off his hat. Edwin sticks out his hand for a shake, but Harvey grabs Edwin behind his head and brings him in for a hug. They hold the hug for longer than Edwin is comfortable with, but he doesn't break it either. His dad smells like leather and bacon.
"When did you get here?" Harvey says.
"I was the first one, well, one of two of the first people here," Edwin says.
"You pretty serious about powwows then?" Harvey says.
"I helped put this all together. Remember?"
"That's right. Sorry. Oh, this here's Jacquie Red Feather," Harvey says, pointing to the woman sitting down next to where Harvey was sitting before he stood up to give Edwin a hug.
"Edwin," Edwin says, and reaches his hand out to her.
"Jacquie," she says.
"Blue," Edwin says with a hand half cupped around his mouth like she's far away, and like he's yelling it.
Blue walks over. She looks stressed.
"Blue, meet my dad, Harvey, and this is his, his friend Jacquie, what was it?"
"Red Feather," Jacquie says.
"Right, and this is Blue," Edwin says.
Blue's face goes white. She reaches out her hand and goes for a smile, but it looks more like she's trying not to throw up.
"It's so nice to meet you both, but, Edwin, we should get back—"
"C'mon, we just got here," Edwin says, and looks at his dad like: Right?
"I know, and we can come back, we have the whole day, we'll just be right over there," Blue says, pointing to where they'd come from.
"All right," Edwin says, and reaches out one more time for a shake with his dad. Then they both wave and walk away.
"Okay, two things," Blue says as they walk back to their table.
"That was crazy," Edwin says. He's smiling a smile he can't contain.
"I think that woman was my mom," Blue says.
"What?"
"Jacquie."
"Who?"
"The woman with your dad just now?"
"Oh. Wait, what?"
"I know. I don't know. I don't know what the fu@k is happening right now, Ed."
They walk back to the table. Edwin looks over to Blue and tries for a smile, but Blue, she's ghost-white.
Thomas Frank
"YOU GOOD?" Bobby Big Medicine says after the song is over. Thomas had been looking off, or not off but down and like he could see through the ground and like he could see something specific there.
"I think. Getting somewhere," Thomas says.
"Still drinking?" Bobby says.
"Doing better," Thomas says.
"Get all that junk out for this one," Bobby says, and rotates his drumstick in a circle.
"I feel good," Thomas says.
"It's not enough to feel good. You gotta drum good for them," he says, and points with his drumstick out at the field.
"Do I know all the songs we're gonna sing today?"
"Most. You'll catch up," he says.
"Thanks, brother," Thomas says.
"Put your thanks in there," Bobby says, and points to the middle of the drum.
"I just mean for asking me to come out here," Thomas says, but Bobby doesn't hear. He's talking to one of the other drummers. Bobby's like that. With you all the way and then gone. He doesn't think of it like doing a personal favor. He wanted a drummer. He likes the way Thomas drums and sings. Thomas stands up to stretch. He really does feel good. Singing and drumming had done that thing, that all-the-way-there thing he needs to feel that full, that complete feeling, like you're right where you're supposed to be right now—in the song and about what the song's about.
Thomas walks around to various vendors, jewelry and blanket booths. He's keeping an eye out for anyone from the Indian Center. He should just find Blue and apologize. It would make drumming the rest of the day better. It would make his drumming better, more true. He sees her. But there's someone yelling. Thomas can't tell from where.
Loother and Lony
THE SUN BEAT DOWN on Loother and Lony up in the stands. They'd run out of things to complain about to each other, and lost patience for the silence slowly growing between them. Without having to say it, they stand up and walk down to look for Orvil. Lony had said he wanted to get closer to the drum, see what it sounds like up close.
"It's just hella loud," Loother had said.
"Yeah, but I wanna see."
"You wanna hear," Loother said.
"You know what I mean."
They make their way toward the drum—Loother's head on a swivel looking for Orvil. He told Lony they could go listen if they could stop to get a lemonade first. Lony hadn't shown interest in any of the powwow stuff Orvil had gotten into until this moment. Something about the drum, he'd said. He hadn't realized it'd be so loud, and that the singers sounded like that in real life.
"It's the singing, you hear that?" he'd said to Loother before they went down.
"Yeah, I hear it, and it sounds just like we heard a hundred times coming from Orvil's earphones," Loother said.
They pass dancers and look up and almost flinch. People don't notice them, which makes them have to dodge the dancers coming their way. Lony keeps drifting toward the drum. And Loother keeps grabbing him by the shirt to pull him toward the lemonade. They're almost to the lemonade stand when they both turn around at what they think is the sound of people screaming.
Daniel Gonzales
DANIEL HAS HIS VR goggles on. They weigh his head down a little. But that's the same angle the drone flies—top heavy. In that way he feels as if he's flying as he flies toward the coliseum.
—
Daniel is waiting before flying the drone over. He's waiting because of the battery life. He doesn't want to miss anything. He wants it to go right. He wants them to pull it off, but more so he doesn't want the guns to get used. He'd been waking up in the middle of the night the week leading up to the powwow. Dreams of people running in the streets and gunfire all around. He'd thought they were the usual zombie-apocalypse-type dreams he'd always had, until he noticed the people were Indian. Not dressed like Indians, but he just knew like you just know stuff in dreams. The dreams all ended the same. Bodies on the ground. The silence of death, the hot stillness of all the bullets lodged in the bodies.
—
The day is bright, and as he comes over the top of the coliseum, he hears his mom coming down the stairs. This doesn't make any sense as she hadn't come down those stairs since Manny died.
"Not right now, Mom," he says. Then feels bad and adds, "Hold on a second." Daniel lands the drone in the upper deck, which is empty if seagulls don't count. He doesn't want her to see the goggles because he knows she'll think they look expensive.
"You okay?" Daniel says to her from the bottom of the stairs. She's halfway down.
"What are you doing down there?"
"Same thing I'm always doing, Mom, nothing," Daniel says.
"Come up here and eat with me. I'll make you something."
"Can you wait?" Daniel says, and knows he says it impatiently. He wants to get back to the drone, which is sitting by itself on the third deck of the coliseum wasting its battery.
"Okay, Daniel," his mom says. And it's almost sad enough, the sound in her voice, to make him want to leave the drone up there, leave it all alone and just go eat with her.
"I'll be up pretty soon, Mom. Okay?"
She doesn't respond.
Blue
BLUE DIDN'T KNOW WHY she became so aware of the safe. Or she did know why, but she didn't want to know why she began to think of the safe. The money. All morning it hadn't come up. And leading up to the powwow it hadn't been a thing either. There were gift cards, and a heavy safe, and who would rob a powwow? There were other things to think about. She'd just seen her mom. Maybe. There are a few thuggish-looking guys standing nearby. Blue is bothered that she is bothered by their presence.
Edwin is next to her chewing and swallowing sunflower seeds. This almost bothers her more than anything else because you're supposed to do the work of splitting the shells and reaping the seed benefit, and he's just shoving handfuls in his mouth and chewing them up until he can swallow them shell and all.
These guys keep getting closer to the table. Kind of creeping up. She asks herself again: Who would rob a powwow? Who would even know to rob a powwow? Blue lets go of the whole idea but looks under the table to make sure the safe is still covered with the little red, yellow, and turquoise Pendleton blanket. Edwin looks over at her and smiles a rare proud-toothed smile. His teeth are covered in sunflower-seed shells. She hates and loves him for it.
مشارکت کنندگان در این صفحه
تا کنون فردی در بازسازی این صفحه مشارکت نداشته است.
🖊 شما نیز می‌توانید برای مشارکت در ترجمه‌ی این صفحه یا اصلاح متن انگلیسی، به این لینک مراجعه بفرمایید.