سرفصل های مهم
احیا
توضیح مختصر
زمان مطالعه

13 دقیقه

سطح

خیلی سخت
دانلود اپلیکیشن «زیبوک»
این فصل را می‌توانید به بهترین شکل و با امکانات عالی در اپلیکیشن «زیبوک» بخوانید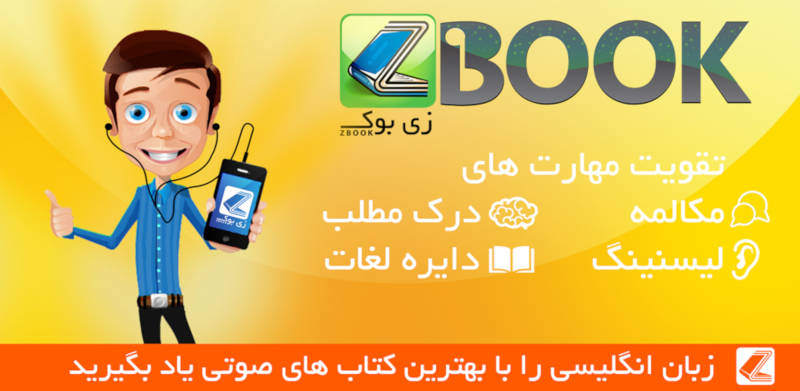 متن انگلیسی فصل
PART II
Reclaim
A feather is trimmed, it is trimmed by the light and the bug and the post, it is trimmed by little leaning and by all sorts of mounted reserves and loud volumes. It is surely cohesive.
—GERTRUDE STEIN
Bill Davis
BILL MOVES THROUGH the bleachers with the slow thoroughness of one who's had a job too long. He slogs along, plods, but not without pride. He immerses himself in his job. He likes to have something to do, to feel useful, even if that work, that job, is currently in maintenance. He is picking up garbage missed by the initial postgame crew. It's a job for the old guy they can't fire because he's been there so long. He knows. But he also knows he means more than that to them. Because don't they count on him to cover their shifts? Wasn't he available any day of the week for any shift? Didn't he know the ins and outs of that coliseum better than anyone? Hadn't he done almost every single available job over all the years he'd worked there? From security, where he started, all the way to peanut vendor—a job he'd only done once and hated. He tells himself he means more. He tells himself he can tell himself and believe it. But it's not true. There's no room here for old people like Bill anymore. Anywhere.
Bill makes an arc like the bill of a hat with his hand and puts it on his forehead to block the sun. He wears light blue latex gloves, holds his trash-grabber in one hand and a clearish-gray garbage bag in the other.
He stops what he's doing. He thinks he sees something come over the top rim of the stadium. A small thing. An unnatural movement. Definitely not a seagull.
Bill shakes his head, spits on the ground, then steps on the spit, pivots, then squints to try to see what it is up there. His phone vibrates in his pocket. He pulls it out and sees that it's his girlfriend, Karen; no doubt it's about her man-boy son, Edwin. Lately she's been calling all the time about him. Mostly about him needing rides to and from work. Bill can't stand the way she babies him. Can't stand the thirty-odd-year-old baby he is. Can't stand what the youth are allowed to become these days. Coddled babies, all of them, with no trace of skin, no toughness left. There's something wrong about all of it. Something about the ever-present phone glow on their faces, or the too-fast way they tap their phones, their gender-fluid fashion choices, their hyper-PC gentle way of being while lacking all social graces and old-world manners and politeness. Edwin's this way too. Tech-savvy, sure, but when it comes to the real cold hard gritty world outside, beyond the screen, without the screen, he's a baby.
Yes, things look bad these days. Everyone talks like it's getting better and that just makes it all the worse that it's still so bad. It's the same with his own life. Karen tells him to stay positive. But you have to achieve positivity in order to maintain it. He loves her though. All the way. And he tries, he really tries to see it as being okay. It just seems like young people have taken over the place. Even the old people in charge, they're acting like kids. There's no more scope, no vision, no depth. We want it now and we want it new. This world is a mean curveball thrown by an overly excited, steroid-fueled kid pitcher, who no more cares about the integrity of the game than he does about the Costa Ricans who painstakingly stitch the balls together by hand.
The field is set up for baseball. The grass is so short it doesn't move. It is the oak-cork stillness of the center of a baseball. The grass is chalked with straight lines that separate foul and fair, that reach out to the stands and back toward the infield, where the players play the game, where they pitch and swing and steal and tag, where they signal and hit and strike and ball, score runs, where they sweat and wait in the shade of the dugout, just chewing and spitting until all the innings run out. Bill's phone rings again. This time he answers.
"Karen, what is it, I'm working."
"I'm so sorry to bother you at work, honey, but Edwin needs to be picked up later. He just can't. You know. After what happened to him on the bus—"
"You know how I feel about—"
"Bill, please, just do it this time. I'll have a talk with him later. I'll let him know he can't count on you anymore," Karen says. Count on you anymore. Bill hates the way she can turn it on him with just a few choice words.
"Don't put it like that. Put it on him. He needs to be able to make it on his own now, he's—"
"At least he's got a job now. He's working. Every day. That's a lot. For him. Please. I don't want to discourage him. The goal is to get him out there on his own, remember. And then we can talk about you being able to move in finally," Karen says, her voice sweet now.
"Okay."
"Really? Thanks, hon. And if you could pick up a box of Franzia on the way home, the pink one, we're out."
"You owe me tonight," Bill says, and hangs up before she can respond.
Bill looks around the empty stadium, appreciating the stillness. He needs this kind of stillness—clean of movement. He thinks about the incident on the bus. Edwin. It could still make Bill laugh just to think of it. He smiles a smile he can't contain. On his first day of work, Edwin got into it with a vet on the bus. Bill doesn't know how it started, but whatever happened, the bus driver ended up kicking both of them off the bus. Then the guy chased Edwin all the way down International in his wheelchair. Luckily he chased him in the right direction and Edwin made it to work on time despite getting kicked off the bus—probably because he got chased. Bill laughs out loud thinking about Edwin running for his life down International. Making it on time to work a sweaty mess. Well, that part wasn't funny, actually. That part made it sad.
Bill walks by a metal surface on the east wall. He sees himself reflected there. He steadies his unstable, distorted reflection in the dented metal paneling, straightens his shoulders, picks up his chin. That guy in the black windbreaker, whose hair is fully grayed and receding, and whose stomach comes out a little more each year, whose feet and knees hurt when he stands or walks too long, he's okay, he's making it. He could easily not be making it. He's almost always not been making it.
This coliseum, the team, the Oakland Athletics, had once been the most important thing in the world for Bill, during that magical time for Oakland, 1972 to 1974, when the A's won three World Series in a row. You don't see that happen anymore. It's too much of a business now, they would never allow that. Those were strange years for Bill, bad, awful years. He'd gotten back from Vietnam after going AWOL in '71, dishonorably discharged. He hated the country and the country hated him. There were so many drugs coursing through him then it was hard to believe he could still remember any of it. Most of all he remembers the games. The games were all he had then. He had his teams, and they were winning, three years in row, right when he needed it, after what felt to Bill like a lifetime of losing. Those were the years of Vida Blue, Catfish Hunter, Reggie Jackson, the bastard Charlie Finley. And then when the Raiders won in '76, two championships that San Francisco teams hadn't won yet, it was a really good time to be from Oakland, to feel that you were from that thing, that winning.
He got hired at the coliseum in 1989, after doing five years at San Quentin for stabbing a guy outside a biker bar on Fruitvale down by the railroad tracks. It wasn't even Bill's knife. The stabbing was coincidental, it was self-defense. He didn't know how the knife ended up in his hand. Sometimes you just did things, you acted or reacted the way you needed to. The problem had been that Bill couldn't get his own story straight. The other guy had been less drunk. Had a more consistent story. So Bill took the fall. It was his knife somehow in the end. He was the one with a history of violence. The crazy AWOL Vietnam vet.
But jail had been good to Bill. He read almost the whole time he was in. He read all the Hunter S. Thompson he could get his hands on. He read Hunter's lawyer, Oscar Zeta Acosta. He loved The Autobiography of a Brown Buffalo and The Revolt of the Cockroach People. He read Fitzgerald and Hemingway, Carver and Faulkner. All the drunks. He read Ken Kesey. He loved One Flew Over the Cuckoo's Nest. He was pissed when they made the movie and the Native guy, who was the narrator of the whole book, just played the crazy silent stoic Indian who threw the sink through the window at the end. He read Richard Brautigan. Jack London. He read history books, biographies, books about the prison system. Books about baseball, football. California Native history. He read Stephen King and Elmore Leonard. He read and kept his head down. Let the years dissolve the way they could when you were somewhere else inside them, in a book, on the block, in a dream.
Another good year that came out of bad times for Bill was 1989, when the A's swept the San Francisco Giants. When, in the middle of the World Series, just before the start of Game 3, the earth slipped. Dropped. Quaked. The Loma Prieta earthquake killed sixty-three people, or sixty-three people died because of it. The Cypress freeway collapsed, and someone drove right off the Bay Bridge, where a section had collapsed in the middle. That was the day baseball saved lives in Oakland and in the greater Bay Area. If more people hadn't been at home, sitting around the TV, watching the game, they would have been on freeways, they would have been out in the world, where it was collapsing, just falling apart.
—
Bill looks back to the outfield. And right in front of him, floating down to his eye level, out there in the bleachers with him, is a tiny plane. Or hadn't Bill seen one before? He has, it's a drone. A drone plane like they'd been flying into terrorist hideouts and caves in the Middle East. Bill swats at the drone with his trash-grabber. The thing floats back, then turns around and floats down to where he can't see it. "Hey!" Bill finds he's yelling at the drone. And then he turns to walk up the stairs, up to the corridor that'll get him to the stairs that lead down to the field.
When he gets to the top of the stairs at the first deck, plaza infield, he pulls out his binoculars, scans the field for the drone, and finds it. He walks down the stairs, tries to keep it in his scope, but it's hard while walking, the binoculars shake, and the thing keeps moving. Bill sees that it's headed for home plate. He skips down the stairs. He hasn't gotten moving this fast in years. Maybe decades.
Bill can see it with his eyes now. He's running, trash-grabber in hand. He'll destroy the thing. Bill still has fight, grit, hot blood running—he can still move. He steps onto the brown-red dirt. The drone is at home base, it's turning toward Bill as he runs toward it. He readies his trash-grabber, raises it in the air behind him. But the drone sees him just as he gets in range. It flies back. Bill gets a hit in and sets the thing wobbly for a moment. He lifts his trash-grabber again, comes down hard, and misses entirely. The drone flies straight up, quick, ten and twenty, fifty feet in seconds. Bill gets his binoculars back out, watches the drone fly out over the rim of the coliseum.
مشارکت کنندگان در این صفحه
تا کنون فردی در بازسازی این صفحه مشارکت نداشته است.
🖊 شما نیز می‌توانید برای مشارکت در ترجمه‌ی این صفحه یا اصلاح متن انگلیسی، به این لینک مراجعه بفرمایید.