سرفصل های مهم
اوکتاویو گومز
توضیح مختصر
زمان مطالعه

45 دقیقه

سطح

متوسط
دانلود اپلیکیشن «زیبوک»
این فصل را می‌توانید به بهترین شکل و با امکانات عالی در اپلیکیشن «زیبوک» بخوانید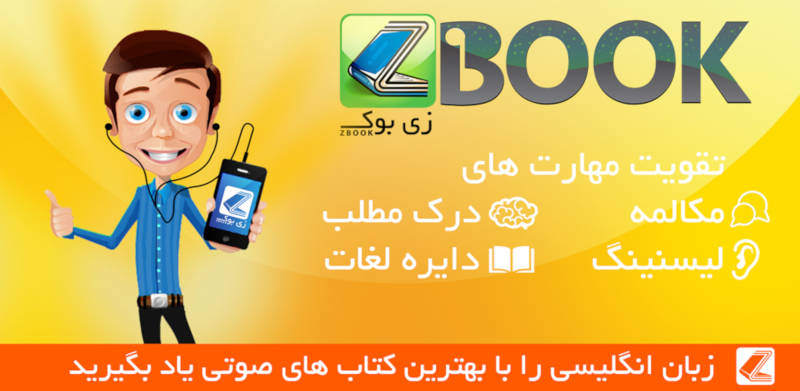 متن انگلیسی فصل
Octavio Gomez
BY THE TIME I got back to my grandma Josefina's house I could barely stand. She had to drag me up the stairs. My grandma's old and small, and I was pretty big even then, but Fina's strong. She's got that crazy strength you can't see. It felt like she carried me all the way up the stairs to the extra room and put me in bed. I was hot and cold as fu@k, with this deep-ass ache like my fu@king bones were being squeezed or drained or fu@king stepped on.
"It could just be the flu," my grandma said, like I'd asked her what she thought was wrong with me.
"Or what?" I said.
"I don't know if your dad ever told you anything about curses." She came over to my bed and felt my head with the back of her hand.
"He gave me my mouth."
"Curse words don't count. They can do what they can do, but a real curse is more like a bullet fired from far off." She stood over me, folded a wet towel, and put it on my forehead. "There's someone aiming a bullet meant for you, but with that distance, most of the time it doesn't hit and even if it hits it usually won't kill you. It all depends on the aim of the shooter. You said your uncle never gave you anything, you never took anything from him, right?""No," I said.
"We won't know for now," she said.
She came back up with a bowl and a carton of milk. She poured milk into the bowl, then slid the bowl under my bed, stood up, and walked over to a votive candle on the other side of the room. As she lit the candle she turned around and looked at me like I shouldn't have been looking, like I should have my eyes closed. Fina's eyes could bite. They were green like mine, but darker—alligator green. I looked up at the ceiling. She came back over to me with a glass of water.
"Drink this," she said. "My own father cursed me when I was eighteen. Some old Indian curse my mom told me wasn't real. That was how she said it. Like she knew enough to know it was Indian, and enough to know it wasn't real, but not enough to do anything other than tell me it was an old Indian curse that wasn't real." Fina laughed a little.
I handed the glass to her, but she pushed it back toward me like: Finish it.
"I thought I was in love," Fina said. "I was pregnant. We were engaged. But he left. I didn't tell my parents at first. But one night my dad came to me to ask if I would name his grandson—he was sure it would be a grandson—if I would name the boy after him. I told him then that I wasn't getting married, that the guy had left, and that I wasn't going to have the baby either. My dad came after me with this big spoon he sometimes hit me with—he'd sharpened the handle to threaten me with it when he beat me—but this time he came at me with the sharp end. My mom stopped him. He'd cross anyone, any line, but not through her. The next morning I found a braid of his hair under my bed. That's where my shoes went, so when I went for them the next morning I found the braid. When I got downstairs my mom told me I had to go." Fina walked over to the window and opened it. "It's better if we get some air in here. This room needs to breathe. I can get you more blankets if you get cold.""I'm fine," I said. Which wasn't true. A breeze came in and it felt like my arms and back were being scraped by it. I pulled the blankets up to my chin. "This was in New Mexico?"
"Las Cruces," she said. "My mom put me on a bus out here to Oakland, where my uncle owned a restaurant. When I got here I got the abortion. And then I got real sick. Off and on for about a year. Worse than you are now, but the same kind of thing. The kind of sick that knocks you down and doesn't let you up. I wrote my mom to ask for help. She sent me a clump of fur, told me to bury it at the western base of a cactus.""Clump of fur?"
"About this big." She made a fist and held it up for me to see.
"Did that work?"
"Not right away. Eventually I stopped getting sick."
"So was the curse just that you got sick?"
"That's what I thought, but now, with everything that's happened…" She turned and looked to the door. The phone was ringing downstairs. "I should get that," she said, and stood up to leave. "Get some sleep."I stretched and a hard shiver ran through me. I pulled the blankets over my head. This was that part of the fever where you get so cold you gotta sweat to break it. Hot and cold, with sweat shiver running through and over me, I thought about the night that broke through the windows and walls of our house and brought me to the bed I was doing my best to get better in.
—
Me and my dad had both moved from the couch to the kitchen table for dinner when the bullets came flying through the house. It was like a wall of hot sound and wind. The whole house shook. It was sudden, but it wasn't unexpected. My older brother, Junior, and my uncle Sixto had stolen some plants from someone's basement. They'd come home with two black garbage bags full. Hella stupid. That much weight, like some sh@t wasn't tied to it. Sometimes I'd crawl through the living room to get to the kitchen, or watch TV on my stomach on the floor.
That night, whoever got their sh@t stolen by my stupid-ass brother and uncle, they rolled up on our house and emptied their guns into it, into the life we'd known, the life our mom and dad spent years making from scratch. My dad was the only one to get hit. My mom was in the bathroom, and Junior was in his room at the back of the house. My dad put himself in front of me, blocked the bullets with his body.
—
Lying in bed wishing for sleep, I didn't want to but couldn't help but think of Six. That's what I used to call him. My uncle Sixto. He called me Eight. I hadn't really known him growing up, but after my dad died he started to come around a few days every week. Not that we said much to each other. He'd come over and turn on the TV, smoke a blunt, drink. He let me drink with him. Passed me the blunt. I never liked getting high. sh@t just made me feel hella nervous, made me think too much about the speed of the beat of my heart—was it too slow, would it stop, or was it too fast, would it fu@king attack? I liked to drink though.
After the shooting Junior stayed out even more than usual, claimed he was gonna fu@k those guys up, that it meant war, but Junior was all talk.
Sometimes me and Six would be watching TV in the afternoon, and the sun would come in through one of the bullet holes, one of the ones in the wall, and I could see the fu@king dust in the room float in a bullet-hole-shaped ray of light. My mom had replaced the windows and the doors, but she hadn't bothered to fill the holes in the walls. Hadn't bothered or didn't want to.
—
After a few months, Sixto stopped coming over and Fina told me to spend more time with my cousins Manny and Daniel. Their mom had called Fina to ask for help. That made me wonder if my mom had called Fina to ask for help after my dad died, and was that why Six came over? Fina had a hand in everything. She was the only one trying to keep us all together, keep us all from falling through the holes life opened up out of nowhere like those bullets that ripped through the house that night.
Manny and Daniel's dad had lost his job, and had been going harder at the drink. At first I went over out of duty. You did what Fina told you to do. But then I got close with Manny and Daniel. Not that we talked. Mostly we played video games together in the basement. But we spent almost all our free time together—when we weren't in school—and it turns out that who you spend time with ends up mattering more than what you do with that time.
One day we were down in the basement when we heard a noise upstairs. Manny and Daniel looked at each other like they knew what it was and like they didn't want it to be that. Manny bolted up from the couch. I ran behind him. When we got upstairs the first thing we saw was their dad throwing their mom against the wall, then slapping her once with each hand. She pushed him and he laughed. I'll never forget that laugh. And then how Manny took that laugh right the fu@k out of him. Manny came up from behind his dad and pulled back on his neck like he was trying to rip all the breath he'd ever taken out of him. Manny was bigger than his dad. And he pulled back hard. They stumbled backward into the living room.
I heard Daniel coming up the stairs. I opened the door and put my hand up like: Stay down here. Then I heard the sound of glass crashing. Manny and his dad had gone through the glass table in the living room. In their struggle Manny had managed to turn them around, so he landed on top of his dad on the glass table. Manny was cut a little on his arms, but his dad was all sliced up. He got knocked out too. I thought he was fu@king dead. "Help me get him in the car," Manny said to me. And I did. I picked his dad up from under his arms. On our way out the front door, when I was almost out the door, with Manny at the other end, holding his dad's legs, I saw Daniel and Aunt Sylvia watch us carry him out of the house. Something about them seeing us. Crying because they wanted him gone. Crying because they wanted him back the way he used to be. That sh@t killed me. We dropped their dad off in the front of Highland, where the ambulances come in. Left him on the ground. Honked the horn once real long, then drove off.
—
I was around more after that. We didn't even know if we killed him or not until a week later. The doorbell rang and it was like Manny knew, like he felt it. He tapped my knee twice and sprang up. At the front door, we stood there and didn't have to say a thing. We stood there like: What? What the fu@k do you want? Go. His face was all bandaged. He looked like a fu@king mummy. I felt bad for him. Sylvia came up behind us with a trash bag full of his clothes yelling, "Move!" So we moved out of the way, and she threw the bag at him. Manny closed the door and that was that.
It was around that time that me and Manny stole our first ride. We took BART to downtown Oakland. There were certain pockets of uptown where people had nice cars and people like me and Manny could be seen without someone calling the cops right away. Manny wanted a Lexus. Just nice enough but not too nice. Not noticeable either. We found a black one with gold lettering and tinted windows. I don't know how long Manny had been stealing cars, but he got in quick with a coat hanger, then with a screwdriver in the ignition. The inside smelled like cigarettes and leather.
We rode down East Fourteenth, which had been International, but sh@t got so bad all up and down International that they changed the name to something without the history. I rummaged through the glove box and found some Newports. We both thought it was weird for someone we assumed was white to be smoking Newports. Neither one of us smoked cigarettes, but we smoked those, blasted the radio, and didn't say a single word to each other the whole ride. There was something about that ride though. It was like we could put on someone else's clothes, live in someone else's house, drive their car, smoke their smokes—even if just for an hour or two. Once we made it deep enough east we knew we'd be fine. We parked it at the Coliseum BART Station parking lot and walked back to Manny's house high on having gotten away with it so easily. The system scared you so you thought you had to follow the rules, but we were learning that that sh@t was fu@king flimsy. You could do what you could get away with. That's where it was at.
—
I was at Manny's house when Sylvia called down into the basement to tell me Fina was on the phone. She never called me there. Daniel took the controller from me before I went up.
"He killed them," Fina said.
I couldn't even understand what she meant.
"Your uncle Sixto," she said. "He crashed his car with both of them in it. They're dead."
I ran out the front door, got on my bike, and hurried the fu@k home. My heart was some crazy mix of fu@k-no-fu@k-this and like it had slipped out of me. Before I got to Fina's I thought, Well then Six better be fu@king dead too.
Fina was standing in her doorway. I jumped off my bike in one motion and ran inside the house like I was gonna find someone else there. My mom and brother. Sixto. I had to believe it was a joke or any fu@king thing other than what Fina's face was telling me in that doorway that it was.
"Where is he?"
"They took him to jail. Downtown."
"What the fu@k." My knees gave out on me. I was on the ground, not crying, but like I couldn't move, and I got real fu@king sad for a minute, but then that sh@t did a one-eighty and I yelled some sh@t I don't remember. Fina didn't do or say anything when I got back on my bike and left. I can't remember what I did or where I went that night. Sometimes you just go. And you're gone.
—
After the funerals I moved in with Fina. She told me Sixto was out. They gave him a DUI. He lost his license. But they let him go.
Fina told me not to go see him. Never to go see him, to let it be. I didn't know what I would do if I went over there, but there wasn't sh@t she could do to stop me.
—
On the way over to his house I stopped in the parking lot of a liquor store I knew wouldn't check my ID. I went in and bought a fifth of E&J. That was what Six drank. I didn't know what I meant to do going over there. In my mind I had it like I would get him drunk and fu@king beat the sh@t out of him. Maybe kill him. But I knew it wouldn't be like that. Six had his ways about him. Not that I wasn't mad enough to do it. I just didn't know what it would be like. On my way out of the store I heard a mourning dove somewhere nearby. The sound gave me goose bumps—not the cold kind, and not the good kind either.
—
We had mourning doves in our backyard for as long as I can remember—under the back porch. My dad once said to me, when we were in the backyard trying to fix my bike, he said, "Their sound is so sad you almost want to kill them for it." Once my dad was gone, I felt like I heard them more, or it was just that they reminded me of him and his attitude toward most kinds of sadness. I didn't wanna feel sad then either. And it was like those fu@king birds were making me feel it. So I went into the backyard with the BB gun I got for Christmas when I was ten. One of them was facing the wall, like he'd really been singing toward me inside. I shot it in the back of the head and then in the back twice. The bird flew up right away, its feathers rising then falling slow while it flapped in a flash of crooked downward spirals. It landed in the next-door neighbor's yard. I waited to hear if it would move. I thought about how it would have felt. The sting in the head and the back, after it flew up over me. I didn't feel even a little bit sorry for the bird because of how sad it made me feel ever since my dad got shot, when I had to look down and see my dad's eyes blink in disbelief, my dad looking back up at me like he was the one who was sorry, sorry that I had to see him go like that, with no control over the wild possibilities reality threw into our lives.
—
At Sixto's house I knocked on his door. "Eh, Six, eh!" I said. I backed away from the house, looked at the upstairs window. I heard footsteps. Loud and slow. When Six opened the door, he didn't even look at me or wait for me to say or do anything, he just walked back into the house.
I followed him to his bedroom, found a place to sit on an old office chair he kept in the corner. I was surprised to find it empty considering the state of the rest of the room—clothes, bottles, trash, and a light sprinkling of tobacco, weed, and ash all over everything. He was hella fu@king sad-seeming. And I hated that I wanted to say something to make him feel better. That was the first time I saw it different. Like felt for him and how he must've felt about what he did.
"I got us a bottle," I said. "Let's go in the back." I heard him get up and follow me as I walked out of the room.
Six had a few chairs back there in that overgrown, crooked-fenced yard, between two fruitless orange and lemon trees that I remembered used to be full. We drank for a while in silence. I watched him smoke a blunt. I kept expecting him to start the conversation. Say something about what happened to my mom and brother, but he didn't. Six lit up a cigarette.
"When we were kids," Sixto said, "me and your dad, we used to sneak into your grandma's closet. She had an altar set up in there. All sorts of crazy sh@t on that altar. Like, she had a skull. It was the skull of what they call little people. She told us the little people stole babies and kids. She had jars full of powders and different kinds of herbs and stones. One time she caught me and your dad in there. She told your dad to go home. He ran like hell. She can get pretty crazy in her eyes. They go all dark like she keeps a darker pair behind the green ones you usually see. I had that little skull in my hand. She told me to put it down. She told me I had something in me I wasn't gonna be able to get out this time around. She told me I could handle it like a man. Die with it. But that I could also share it with family. I could give it away over time. Even to strangers. It was some old dark leftover thing that stayed with our family. Some people get diseases passed down in their genes. Some people get red hair, green eyes. We got this old thing that hurts real fu@king bad, makes you mean. That's what you got. That's what your grandpa had in him. Be a man, she told me. Keep it to yourself." Sixto picked up the bottle, took a deep pull from it. I looked at Six, looked at his eyes to see if he expected me to say anything. Then he dropped the bottle on the grass and stood up. I couldn't believe he hadn't brought up my mom and brother. Or was that what he was trying to get at? Was this some long explanation for why all the sh@t that happened to our family happened the way it did?
"Let's go," he said to me like we'd just been talking about going somewhere. He brought me to his basement. He pulled out a wooden box that looked like a toolbox. Said it was his medicine box.
"You're gonna have to help me out here," he said, his words dragging a little behind. He pulled out a dried plant with red rope tied around it. He lit it. The smell and smoke were thick. It smelled like musk and earth and Fina. I didn't know anything about ceremony—whatever he was doing—but I knew we shouldn't have been drunk for it.
"This comes from a long way back," Six said, and poured some powder into his hand. Then he gestured for me to move my head closer, as if to see it better. Then he took a big breath in and blew it all in my face. It was thick as sand and some got in my mouth, up my nose. I choked and kept blowing out my nose like a dog.
"We got bad blood in us," Sixto said. "Some of these wounds get passed down. Same with what we owe. We should be brown. All that white you see that you got on your skin? We gotta pay for what we done to our own people." Sixto's eyes were closed, his head bent down a little.
"fu@k this sh@t, Six," I said through a cough, then stood up.
"Sit down," Six said, with a tone he'd never used with me before. "It's not all bad. It's power too."
I sat down but then stood right back up. "I'm fu@king going."
"I said sit down!" Six blew on that plant again. The smoke rose thick. I felt sick right away. Weak. I made it out to the front of the house, got on my bike, and rode to Fina's.
—
When I woke up the next day, Fina came in and shook her car keys at me. "Get up, let's go," she said. I was still pretty tired, but the fever had broken. I thought we were maybe going to get groceries. When we got past Castro Valley I knew it wasn't groceries or any kind of errand. We just kept driving, through the hills with all those windmills. I fell asleep looking at one of them that looked like a coin from Mario Brothers.
—
When I woke up we were in a field with orchards on either side of it. Fina was on top of the hood of the car, she was looking down at something. I opened my door, and when I did I saw Fina's hand wave me back, so I sat down without closing the door. Through the windshield, I saw my grandma get onto her knees and yank something with a thread or fishing line, something I couldn't see, until the creature came scrambling up on the windshield.
"Get his fur, get some of his fur!" Fina yelled at me. But I couldn't move. I just stared at it. The fu@k was it? A raccoon? No. And then Fina was on top of the thing. It was black with a white stripe that went from its nose to the back of its neck. The thing was trying to bite and claw her, but she had her hand on its back, and it couldn't grip the metal hood. When it seemed to calm down, she lifted it up by its neck with the fishing line. "Come get some of its fur," she said.
"How—" I said.
"Rip its fu@king fur off with your hands!" Fina said.
That was enough to get me going. I got out of the car and tried to get behind the thing, but it was onto me. I swiped twice but didn't want to get bit. Then on the third try I pulled a big clump from its side.
"Now get back in the car," Fina said, and got to her feet. She let the thing down to the ground. She walked with it farther into the field and then into the orchard at the edge of the field.
When she got back into the car I was just sitting there with my hand up in a fist, holding the clump of fur. Fina pulled out a leather bag with beadwork and fringes on it, opened it, and gestured for me to put the fur inside.
"What was that?" I said once we were on the road.
"Badger."
"Why?"
"We're gonna set up a box for you."
"What?"
"We're gonna make you a medicine box."
"Oh," I said, like that was all the explanation I needed.
We drove for a while in silence, then Fina looked over at me. "Long time ago they didn't have a name for the sun." She pointed up to the sun, which was in front of us. "They couldn't decide if it was a man or a woman or what. All the animals met about it, and a badger came out of a hole in the ground and called out the name, but as soon as he did, he ran. The other animals came after him. That badger went underground and stayed there. He was afraid they would punish him for naming it." Fina flipped on her blinker and switched lanes to pass a slow truck in the right lane. "Some of us got this feeling stuck inside, all the time, like we've done something wrong. Like we ourselves are something wrong. Like who we are deep inside, that thing we want to name but can't, it's like we're afraid we'll be punished for it. So we hide. We drink alcohol because it helps us feel like we can be ourselves and not be afraid. But we punish ourselves with it. The thing we most don't want has a way of landing right on top of us. That badger medicine's the only thing that stands a chance at helping. You gotta learn how to stay down there. Way deep down inside yourself, unafraid."I turned my head. Looked down at the gray streak of road. It hit me somewhere in the middle of my chest. All that she'd said was true. It hit me in the middle, where it all comes together like a knot.
"Six have a box?" I said even though I knew.
"You know he does."
"D'you help him make it?"
"That boy never let me help him make anything," she said, her voice breaking. She wiped her eyes. "He thinks he can make it all up himself, but look where that got him."
"I been meaning to tell you. I went over there to see him."
"How did he seem?" Fina asked real quick like she'd been waiting for me to bring it up.
"He was all right. But we drank. And then he brought me to the basement, started talking about giving me some sh@t, lighting this plant in a shell, and then he blew some powder stuff in my face."
"How do you feel?"
"Like I wanna fu@king kill him. For real."
"Why?"
"What you mean why?"
"He didn't do any of it on purpose," Fina said. "He's lost."
"He fu@ked up."
"So did your brother."
"Six was part of that too."
"So? We all fu@k up. It's how we come back from it that matters."
"I don't know what the fu@k I'm supposed to do then. I can't get him back, I can't get them back. I don't know what the fu@k any of this is about."
"You're not supposed to," she said, and rolled down her window.
It was getting hot. I rolled mine down too.
"That's the way this whole thing is set up," she said. "You're not ever supposed to know. Not all the way. That's what makes the whole thing work the way it does. We can't know. That's what makes us keep going."I wanted to say something but couldn't. I didn't know what to say. It seemed both right and like the wrongest sh@t possible. I stayed quiet—the rest of the car ride and then for weeks after that. And she let me.
Daniel Gonzales
THE GUYS LOST their sh@t when I showed them the gun. Pushed each other and laughed like they hadn't done since forever ago. Everything got so fu@king serious after Manny died. Which it should have. I'm not saying it shouldn't have. But he would have loved to see them like that. He would have loved the gun too. It was a real gun. As real as any gun. But it was white, and plastic, and I printed it from a 3-D printer in my room, which is the basement, which used to be Manny's room. I still can't think of him as gone. For now Manny's not here or there. He's in the middle of the middle, where you can only be when you can't be anywhere.
The gun only took three hours to print. My mom made tacos for the guys while they watched the Raiders game. I stayed downstairs and watched the gun spool out in layers. When they came down we watched the last of it get printed in silence. I knew they wouldn't know what to think. That's why I had a YouTube video pulled up to show them. A thirty-second time-lapse of a guy 3-D printing then firing a gun. Once they saw that, that's when they all lost their sh@t. They yelled and pushed at each other like they were kids again. Like it used to be over simpler sh@t like video games, like when we used to have all-night Madden tournaments and someone would win at four in the morning and we'd be all loud and my dad would come down with that little metal bat he kept by his bed—it was the bat he taught us to hit with when we were younger, an aluminum bat—and he'd hit us with that sh@t too, that same bat we got for free at that A's game where they were giving them away and we showed up early to be sure to get one.
—
Manny wouldn't like that Octavio came over so much after he died. I mean, in a big way it was Octavio's fault. But he's our cousin. And him and Manny had become like brothers. All three of us had. It's true, Octavio shouldn't have run his mouth at that party. For a while I hated him for it. Blamed him too. But he kept coming back around. Making sure we were okay. Me and my mom. Then the more I got to thinking about it, it wasn't all on him. Manny's the one who fu@ked that kid up. It was on all of us really. We turned our heads. Looked the other way when Manny fu@ked that kid up so bad on the front lawn. The blood stained brown on the yellow grass there until I got the mower out and cut it. And then when it was good, when money came in, before Manny died, we didn't ask where it was coming from. We took the TV and the random cash he left on the kitchen table in envelopes. We allowed the sh@t in and only wanted it out when it took him from us.
—
I knew they believed in the white gun for real when I picked it up and pointed it at them. They flinched, put their hands up. Not Octavio though. He told me to put it down. There were no bullets in the gun, but I hadn't felt in control for so long. I know guns are stupid. But that doesn't mean they don't make you feel in control when you're holding one. Octavio pulled the gun out of my hands. He looked down the barrel, pointed it at us. That's when it was my turn to get scared. Octavio holding it made it even more real. Made the white of it creepy—like some plastic message from the future about sh@t getting into the wrong hands.
—
After the guys left that night, I decided to write my brother an email. I'd helped him set it up. A Gmail account. Manny barely used it, but sometimes he wrote me. And when he did he said sh@t he never would have said in real life. That's what was cool about it.
I opened up my Gmail and replied to the last email my brother sent. No matter what happens you know I'll always be here for you. He was talking about fights he was getting in with our mom. She kept threatening to kick him out after he beat that kid up. The cops had come. Way too late, but they'd come, asked questions. She could sense sh@t was getting more serious. A tension was building in him. I could feel it too but didn't know what to say. It was like he'd been moving toward that bullet, toward the front yard, way before he got there.
I scrolled down to reply.
Hey brother. Damn. I know you're not there. But writing you at your email, with that last message up there, it feels like you're still here. Being around the guys feels like that too. You must be wondering what I've been up to. Maybe you see. Maybe you know. If you do, you must be like, what the fu@k? 3-D printed gun? sh@t. I felt the same way when I first saw it, just laughing like a crazy person when it came out. And I know you wouldn't approve. I'm sorry but we need the money. Mom lost her job. After you died she just stayed in bed. I couldn't get her out. I don't know where rent's coming from next month. We'll get an extra month if we get evicted, but sh@t, we been in this house our whole lives. Your pictures are still up. I still have to see you everywhere in here. So we're not just gonna go. We been here our whole lives. We don't have anywhere to go.
You know what's funny? I'm all, like, street and sh@t in real life. But online I don't talk like that, like I am now, so it feels weird to. Online I try to sound smarter than I am. I mean I choose what I type carefully, cuz that's all people know about me. What I type, what I post. It's pretty weird on there. Here. The way you don't know who people are. You just get their avatar names. Some profile picture. But if you post cool sh@t, say cool sh@t, people like you. Did I tell you about the community I got into? The name of the place, the online community is: Vunderk0de. It's fu@king Norwegian. You probably don't know what code is. I got way into it after you died. I didn't feel like going out or going to school or nothing.
When you spend enough time online, if you're looking, you can find some cool sh@t. I don't see it as that much different from what you did. Figuring out a way around a big fu@king bully system that only gives those that came from money or power the means to make it. I learned from YouTube how to code. sh@t like JavaScript, Python, SQL, Ruby, C++, HTML, Java, PHP. Sounds like a different language, right? It is. And you get better by putting in the time and taking to heart what all the motherfu@kers have to say about your abilities on the forums. You have to know how to tell the difference. Whose criticism to take and whose to ignore. Long story short, though, is that I got hooked into this community, and I realized I could get whatever I wanted. Not drugs and sh@t. I mean I could but that's not what I want. The 3-D printer I got was itself printed by a 3-D printer. No sh@t, a 3-D printer printed by a 3-D printer. Octavio fronted me the money.
Part of what kills me about you being gone is that I never really said anything to you. Even when you emailed me. I didn't even really know how much I wanted to say to you until the day you left. Until I felt that feeling of losing you on the lawn out there, right on that same spot where that boy's blood stained the grass. But you showed me. I knew how much you loved me. You did sh@t like, like how you got me that expensive-ass Schwinn. Probably used to be some hipster's bike, you probably stole it, but still, you stole it for me, and in some ways that's even better than if you bought it. Especially if it was from one of those white boys trying to take Oakland over from the West. You should know they haven't made it to the Deep East yet. Probably never will. sh@t's mean out here. But everything from High Street to West Oakland, that sh@t seems doomed to me. Anyway, I mostly see Oakland from online now. That's where we're all gonna be mostly eventually. Online. That's what I think. We're already kinda moving in that direction if you think about it. We're already like fu@king androids, thinking and seeing with our phones all the time.
You might wanna know more about some other sh@t, like, what's going on with Mom. She gets out of bed more now. But she just moves to the TV. She looks out the window a lot too, peeks out the curtains like she's still waiting for you to come home. I know I should be around her more, but she makes me feel hella sad. The other day she dropped a votive candle on the kitchen floor. sh@t shattered, and she just left it there in pieces. Like sh@t's broken but we can't just leave it broken, all out there in the living room like your picture on the mantel, sh@t feels like it cuts me whenever I see it, how you graduated from high school and we all thought sh@t would be okay from then on because you did.
After you died I had this dream. It started off I was on an island. I could just barely see that there was another island across the way. There was hella fog in the way, but I knew I had to get over there, so I swam over. The water was warm and really blue, not gray or green like the bay. When I got over to the other side I found you in a cave. You had all these fu@king pit bull puppies in a shopping cart. You were duplicating them in the cart. The pit bulls. You were handing me the puppies as they duplicated in your shopping cart. You were making all those pit bulls for me.
So when I first heard about this 3-D printer that could print a version of itself I thought of you and the pit bulls. The idea about the gun came later. I learned to be okay with Octavio. He started talking to me like I wasn't just your little brother. He asked me if I needed work. I told him about Mom being in bed all the time and he cried. He wasn't even drunk. I needed to figure out a way to support me and Mom. I know you wanted me to get an education. Go to college. Get a good job. But I wanna be able to help right now. Not in four years. Not owing hella money just to work in an office somewhere. So then I got to thinking about how I might help. I'd read about these guns you could print. I didn't know then what they might be used for. I got the .cad file, the G-code. After I got the printer I printed a gun—first thing I printed. Then I made sure it would work. I rode my bike over near the Oakland airport. That spot you took me to one time where you can see the planes come down close. I figured I could fire one off there and no one would hear it. A big-ass Southwest 747 came down and I shot a bullet into the water. It hurt my hand, and the gun got a little hot, but it worked.
Now I've got six of these pieces. Octavio said he'd give me five thousand for all of them. He's got something going. All my sh@t's untraceable. So I'm not worried about the government coming after me. I am worried about what the guns will do. Where they'll end up. Who they might hurt or kill. But we're family. I know Octavio can be a mean motherfu@ker. So could you. But here it is. Manny, he said they're gonna rob a fu@king powwow. Crazy, right? sh@t sounded fu@king stupid to me at first. Then it had me fu@ked up cuz of Dad. You remember he used to always tell us we're Indian. But we didn't believe him. It was like we were waiting for him to prove it. Doesn't matter. Cuz of what he did to Mom. To us. That piece of sh@t. Deserved what he got. He had it coming. Long time coming. He woulda killed Mom. Probably you too if you hadn't beat his ass. I only wish I had a white gun to give you then. So let them rob a powwow. Whatever. Dad never taught us anything about being Indian. What's that got to do with us? Octavio said they could make fifty thousand. Said he'd give me another five if they pulled it off.
As for me, I mostly spend my time online. I'm gonna graduate from high school. My grades are all right. I don't really like anyone at school. My only friends are your old friends, but they don't really care about me except that I can make them guns now. Except Octavio. I know how much it all messed him up. You gotta know that. You can't think it didn't fu@k him up, right?
Anyway, I'll keep writing you here. I'll keep you updated. It's anyone's guess what's gonna happen. For the first time in a long time I got a little hope in my chest. Not that it's gonna get better. Just that it's gonna change. Sometimes that's all there is. Cuz that means there's something going on, somewhere inside all of it, all that turning the world is always doing, that means it was never supposed to stay the same heat. Miss you.
Daniel
Octavio brought me the first five thousand the day after I showed them all the guns. I left three thousand of it on the kitchen table in a blank envelope like Manny used to do. With the other two thousand I bought a drone and a pair of virtual-reality goggles.
I'd been wanting a drone ever since I found out about the powwow. I knew Octavio wouldn't let me go, but I wanted to see it. To make sure it went all right. Otherwise it was on me. And if sh@t went wrong, that was it. Octavio's plan was all I had, with my mom like she was. Decent drones are affordable now. And I'd read that flying one with a camera and live feed, with VR goggles, felt like flying.
The drone I got had a three-mile range and could stay in the air for twenty-five minutes. The camera on it shot 4K resolution. The coliseum was only a mile away from our house on Seventy-Second. I flew it from my backyard. I didn't want to waste any time so I went straight up, about fifty feet in the air, then straight over the BART station. The thing could really move. I was in it. My eyes. The VR goggles.
Out in the back of center field, I went straight up and saw a guy pointing at me from the bleachers. I flew closer to him. He was a maintenance worker—holding a trash-grabber and a trash bag. The old guy got his binoculars out. I went even closer. What could he do? Nothing. I flew almost all the way up to the guy's face, and he tried to reach out to the drone. He got mad. I realized I was messing with him. I shouldn't have. I pulled away and dropped back down to the field. I headed toward the right-field wall, then down the foul line back to the infield. At first base I noticed the drone had ten minutes of battery life left. I wasn't about to lose a thousand dollars out there, but I wanted to finish at home plate. When I got there, just as I was about to turn the drone around, I saw the old guy from the bleachers coming for me. He was on the field and pissed, like he was gonna grab the drone and slam it to the ground—step on it. I backed up but forgot to rise. Luckily I'd been playing video games for long enough that my panicked brain was hardwired to perform well under pressure. But for a second I was close enough to count the wrinkles in the old guy's face. He managed to hit it, which almost caused the drone to come down, but I rose, went straight up, quick, like twenty or forty feet in seconds. I cleared the walls and came straight home to my backyard.
At home I watched the video over and over. Especially the part at the end where the guy almost got me. sh@t was exciting. Real. Like I'd been there. I was about to call Octavio to tell him about it when I heard a scream upstairs. My mom.
Ever since Manny got shot I'd felt in a constant state of worry, half expecting some bad sh@t to happen all the time. I ran up the stairs, and when I got to the top I opened the door and saw my mom holding the envelope, flipping through the cash with her finger. Did she think Manny left it? Like he made it back somehow, or like he was still here? Did she think this was a sign?
I was about to tell her it was me, and Octavio, when she came over and hugged me. She pulled my head into her chest. Just kept saying, "Sorry, I'm so sorry." I thought she meant about how she'd been in bed. How she'd given up. But then as she kept saying it I took it to mean how everything had happened to us. How much we lost, how we'd once been together as a family, how good it'd once been. I tried to tell her it was okay. I kept repeating, "It's okay, Mom"—one for each of her sorrys. But then pretty soon I found myself saying sorry back. And we both said sorry back and forth until we started to cry and shake.
مشارکت کنندگان در این صفحه
تا کنون فردی در بازسازی این صفحه مشارکت نداشته است.
🖊 شما نیز می‌توانید برای مشارکت در ترجمه‌ی این صفحه یا اصلاح متن انگلیسی، به این لینک مراجعه بفرمایید.