سرفصل های مهم
تونی لونمن
توضیح مختصر
زمان مطالعه

10 دقیقه

سطح

متوسط
دانلود اپلیکیشن «زیبوک»
این فصل را می‌توانید به بهترین شکل و با امکانات عالی در اپلیکیشن «زیبوک» بخوانید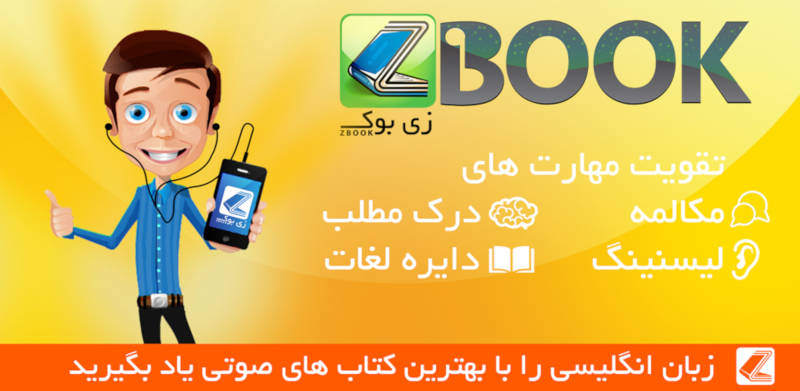 متن انگلیسی فصل
Tony Loneman
TONY TURNS AROUND at the sound of gunfire, thinking they might be shooting at him. He sees a kid in regalia get shot behind Charles, sees him go down. Tony lifts his gun and moves toward them—unsure of who to aim at. Tony watches Carlos shoot Octavio in the back, then a drone lands on Carlos's head. Tony's gun works long enough for him to hit Carlos two or three times, enough times that he stops moving. Tony knows Charles is firing at him, but he hasn't felt anything yet. The trigger's stuck. The gun is too hot to hold, so Tony drops it. As he does the first bullet hits him. The bullet feels fast and hot in his leg even though he knows the bullet can't be moving anymore. Charles keeps shooting at him and missing. Tony knows this means he might be hitting other people behind him, and his face gets hot. A kind of hardening is happening all over his body. Tony knows this feeling. He sees black in his periphery. Some part of him is trying to leave, into the dark cloud he's only ever emerged from later. But Tony means to stay, and he does. His vision brightens. He builds up to a run. Charles is about thirty feet away. Tony can feel all his fringes and ties flapping behind him. He knows what he's running into, without a gun, but he feels harder than anything that might come at him, speed, heat, metal, distance, even time.
When the second bullet hits him in his leg, he stumbles but doesn't lose speed. He's twenty feet away, then ten. Another hits his arm. A couple get him in his stomach. He feels them and he doesn't. Tony charges, ducks his head into it. The hot heavy weight and speed of the bullets do their best to push him back, pull him down, but he can't be stopped, not now.
When he's a few feet away from Charles, Tony notices something so quiet and still inside him it feels like it's emanating out into the world, quieting everything down to nothing—molten silence. Tony means to sink through anything that gets in his way. He's making a sound. It starts in his stomach, then comes out through his nose and mouth. A roar and rumble of blood. Tony drops a little lower just before he reaches Charles, then dives into him.
Tony lands hard on top of Charles with the last of his strength. Charles reaches up for Tony's throat. He grips it. Tony sees darkness creeping in around his vision again. He's pushing up against Charles's face. He gets a thumb in his eye and pushes. He sees Charles's gun on the ground next to his head. With all he has left in him, Tony shifts his weight and falls sideways, then grabs the gun. Before Charles can look over, or reach back out toward Tony's neck, Tony fires a shot into the side of Charles's head, then watches it drop and his body go lifeless.
Tony rolls onto his back and right away he's sinking. Quicksand slow. The sky darkens, or his vision darkens, or he's just sinking deeper and deeper in, headed for the center of the earth, where he might join the magma or water or metal or whatever is there to stop him, hold him, keep him down there forever.
But the sinking stops. He can't see. He hears something that sounds like waves, then he hears Maxine's voice somewhere in the distance. Her voice is echoey, like it used to sound when she was in the kitchen and he was nearby, under the table or slapping magnets on the fridge. Tony wonders if he's dead. If Maxine's kitchen is where he'd end up after. But Maxine's not even dead. It's definitely her voice. She's singing an old Cheyenne hymn she used to sing when she did the dishes.
Tony realizes he can open his eyes again, but he keeps them closed. He knows he's full of holes. He can feel each one of those bullets trying to pull him down. He watches himself go up, out of himself, then he watches himself from above, looks at his body and remembers that it was never actually really him. He was never Tony just like he was never the Drome. Both were masks.
Tony hears Maxine singing in the kitchen again and then he's there. He's there and he's four years old, the summer before going into kindergarten. He's in the kitchen with Maxine. He's not twenty-one-year-old Tony thinking about his four-year-old self—remembering. He's just there again, all the way back to being four-year-old Tony. He's on a chair helping her wash dishes. He's dipping his hand into the sink and blowing bubbles at her out of the palm of his hand. She doesn't think it's funny but she doesn't stop him. She keeps wiping the bubbles on the top of his head. He keeps asking her: What are we? Grandma, what are we? She doesn't answer.
Tony dips his hand back into the sink of bubbles and dishes and blows them at her again. She has some on the side of her face and she doesn't wipe them off, just keeps a straight face and keeps on washing. Tony thinks this is the funniest thing he's ever seen. And he doesn't know if she knows this is happening, or if they're really not there. He doesn't know that he's not there, because he's right there, in that moment which he can't remember as having happened because it's happening to him now. He's there with her in the kitchen blowing sink bubbles.
Finally, after catching his breath and containing his laughter, Tony says, "Grandma, you know. You know they're there."
"What's that?" Maxine says.
"Grandma, you're playing," Tony says.
"Playing what?" Maxine says.
"They're right there, Grandma, I see them with my own eyes."
"You go play now and let me finish these in peace," Maxine says, and smiles a smile that tells him she knows about the bubbles.
Tony plays with his Transformers on the floor of his bedroom. He makes them fight in slow motion. He gets lost in the story he works out for them. It's always the same. There is a battle, then a betrayal, then a sacrifice. The good guys end up winning, but one of them dies, like Optimus Prime had to in Transformers, which Maxine let him watch on that old VHS machine, even though she said she thought he was too young. When they watched it together, at the moment they realized Optimus had died, they looked over to each other and saw they were both crying, which then made them laugh for a few seconds, for just that singular moment, both of them together in the dark of Maxine's bedroom, laughing and crying at the exact same time.
As Tony has them walk away from the battle, they talk about how they wish it didn't have to be that way. They wish they could all have made it. Tony has Optimus Prime say, "We're made of metal, made hard, able to take it. We were made to transform. So if you get a chance to die, to save someone else, you take it. Every time. That's what Autobots were put here for."—
Tony is back on the field. Every hole is a burn and a pull. Now he feels as if he might not float up but instead fall inside of something underneath him. There is an anchor, something he's been rooted to all this time, as if in each hole there is a hook attached to a line pulling him down. A wind from the bay sweeps through the stadium, moves through him. Tony hears a bird. Not outside. From where he's anchored, to the bottom of the bottom, the middle of the middle of him. The center's center. There is a bird for every hole in him. Singing. Keeping him up. Keeping him from going. Tony remembers something his grandma said to him when she was teaching him how to dance. "You have to dance like birds sing in the morning," she'd said, and showed him how light she could be on her feet. She bounced and her toes pointed in just the right way. Dancer's feet. Dancer's gravity. Tony needs to be light now. Let the wind sing through the holes in him, listen to the birds singing. Tony isn't going anywhere. And somewhere in there, inside him, where he is, where he'll always be, even now it is morning, and the birds, the birds are singing.
مشارکت کنندگان در این صفحه
تا کنون فردی در بازسازی این صفحه مشارکت نداشته است.
🖊 شما نیز می‌توانید برای مشارکت در ترجمه‌ی این صفحه یا اصلاح متن انگلیسی، به این لینک مراجعه بفرمایید.