سرفصل های مهم
فصل 11
توضیح مختصر
زمان مطالعه

13 دقیقه

سطح

خیلی سخت
دانلود اپلیکیشن «زیبوک»
این فصل را می‌توانید به بهترین شکل و با امکانات عالی در اپلیکیشن «زیبوک» بخوانید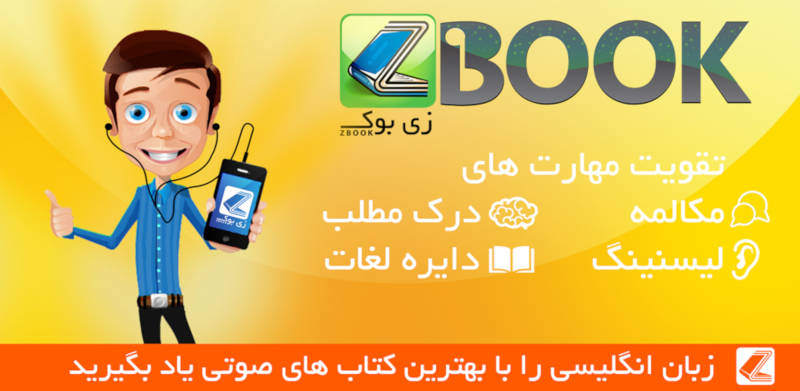 متن انگلیسی فصل
11
Kira, trembling, hurried into the clearing where Annabella's small house stood.
She was alone this morning. Matt still accompanied her occasionally, but he was bored by the old dyer and her endless instructions. More often he and his dog were off with his friends, dreaming up adventures. Matt was still annoyed about the bath. His mates had laughed at him when they saw him clean.
So this morning Kira made her own way down the forest path. This morning, for the first time, she had been frightened.
"What's wrong?" Annabella was at the outdoor fire. She must have risen before dawn to have the fire so hot by now. It crackled and spat under the huge iron kettle. Yet the sun had barely risen when Kira set out.
Catching her breath, Kira limped past the gardens to where the old woman stood sweating as the heat from the flames pulsed and shimmered in the air. There was an aura of safety here, Kira felt. She willed her body to relax.
"You have a fear look to you," the dyer observed.
"A beast followed me on the path," Kira explained, trying to breathe normally. The panic was beginning to subside but she still felt tense. "I could hear it in the bushes. I could hear its steps, and sometimes it growled."
To her surprise, Annabella chuckled. The old woman had always been kind to her and patient. Why would she laugh at her fear?
"I can't run," Kira explained, "because of my leg."
"No need of running," Annabella said. She stirred the water in the pot, which was beginning to show occasional small bubbles at the surface. "We'll boil coneflowers for a brownish green," she said. "Just the flower heads. The leaves and stems make gold." With a nod of her head, she indicated a filled sack of flower heads on the ground nearby.
Kira picked up the sack. When Annabella, testing the water with her stick, nodded, she emptied the massed blossoms into the pot. Together they watched as the mixture began to simmer. Then Annabella laid her stirring stick on the ground.
"Come inside," the old woman said. "I'll give you tea for calming." From a nearby, smaller fire, she lifted a kettle from its hook and carried it into the cott.
Kira followed her. She knew the flower heads would have to boil till midday and then remain steeping in their water for many hours more. Extracting the colors was always a slow process. The coneflower dye-water would not be ready for use until the next morning.
The dyeing yard, affected by the fire, was already sultry and almost oppressive. But inside, the cott was cool, protected by its thick walls. Dried plants, beige and fragile, hung from the ceiling rafters. On a thick wooden table by the window, piles of colored yarns lay ready for sorting. It was part of Kira's learning to name and sort the threads. She went to her place at the sorting table, set her stick against the wall, and sat down. Behind her, Annabella poured water from the kettle over dried leaves that she had placed in two thick mugs.
"This deep brown is from the goldenrod shoots, isn't it?" Kira held the strands to the window light. "It looks lighter than when it was wet. But it's still a fine brown." She had helped the dyer prepare the shoots for their dye-bath a few days before.
Annabella brought the mugs to the table. She glanced at the strands in Kira's hand and nodded. "The goldenrod be blossoming soon. We'll use the blossoms fresh, not dried, for brightest yellow. And the blossoms boil only a short time, not as long as the shoots."
More bits of knowledge to grasp and hold in her memory. She would ask Thomas to write them down with the rest. Kira sipped at the strong hot tea and thought again about the ominous stalking sound in the woods.
"I was so frightened on my way here," she confessed. "Truly, Annabella, I can't run at all. My leg's a useless thing." She looked down at it, ashamed.
The old woman shrugged. "It brung you here," she said.
"Yes, and I'm grateful for that. But I move so slowly." Kira stroked the rough side of the earthen mug, thinking. "When Matt and Branch come with me, nothing stalks me. Maybe Matt would let me bring Branch each day. Even a little dog might scare the beasts back."
Annabella laughed. "There be no beasts," she said.
Kira stared at her. Of course no beasts would come to this clearing where fires glowed. And the old woman seemed never to leave the clearing, never to walk the path to the village. "All I need be here," she had told Kira, speaking disdainfully of the village and its noisy life. But still she had lived to be four syllables and had acquired four generations of wisdom. Why did she suddenly sound like an ignorant tyke, pretending that there was no danger? Like Matt, beating his chest with bravado and pasting it thick with swamp grass that he called a manly pelt?
Pretending didn't keep you safe.
"I heard it growl," Kira said in a low voice.
"Name the threads," Annabella commanded.
Kira sighed. "Yarrow," she said and set some pale yellow next to the deep brown. The dyer nodded.
She examined a brighter yellow in the light. "Tansy," she decided finally, and the dyer nodded again.
"It growled," Kira said once more.
"There be no beasts," the dyer repeated firmly.
Kira continued to sort and name the threads. "Madder," she said, stroking the deep red, one of her favorites. She picked up a pale lavender near it and frowned. "I don't know this one. It's pretty."
"Elderberry," the old woman told her. "But it don't stay fast. It don't linger."
Kira folded the lavender threads in her hand. "Annabella," she said finally, "it growled. It did."
"Then it be human, playing at beast," Annabella told her in a firm and certain voice. "Meaning to keep you scairt of the woods. There be no beasts."
Together, siowly, they sorted and named the threads.
Later, walking home through a silent forest with no frightening sounds from the thick bushes on either side of the path, Kira wondered what human would have stalked her, and why.
"Thomas," Kira asked as they ate together, "have you ever seen a beast?"
"Not alive."
"You've seen a dead one, then?"
"We all have. When the hunters bring them in. The other night, remember? They brought them in after the hunt. There was a huge pile over by the butcher's yard."
Kira wrinkled her nose, remembering. "What a smell," she said. "But, Thomas —"
He waited for her question. Tonight for dinner they had been brought meat in a thick sauce. Beside it on the plate were some small roasted potatoes.
Kira pointed at the meat on her own plate. "This is what the hunters brought. It's hare, I think."
He nodded, agreeing.
"Everything the hunters brought in was like this. Wild rabbit. Some birds. There wasn't anything, well, anything very large."
"There were deer. I saw two at the butcher's."
"But deer are gentle, frightened things. The hunters bring nothing with claws or fangs. They never catch anything that could be called a beast."
Thomas shuddered. "Lucky. A beast could kill."
Kira thought of her father. Taken by beasts.
"Annabella says there be none," she confided.
"Be none?" Thomas looked puzzled.
"That's the way she said it. 'There be no beasts.'"
"She speaks like Matt?" Thomas had not met the old dyer.
Kira nodded. "A bit. Perhaps she grew up in the Fen."
They ate in silence for a moment. Finally Kira asked again. "So you've never seen a real beast?"
"No," Thomas acknowledged.
"But probably you know someone who has."
He thought for a moment and then shook his head. "Do you?" he asked.
Kira looked at the table. It had always been hard to talk of it, even to her mother. "My father was taken by beasts," she told him.
"You saw it?" His voice was shocked.
"No. I was not yet born."
"Your mother saw?"
She tried to remember her mother's telling. "No. She didn't. He went on the hunt. Everyone says that he was a fine hunter. But he didn't return. They came to my mother with the news, that he'd been attacked and taken by beasts on the hunt."
She looked at him, puzzled. "Yet Annabella says there be none."
"How could she know?" Thomas asked skeptically.
"She's four syllables, Thomas. Those who live to four syllables know all there is."
Thomas nodded in agreement, then yawned. He had been working hard all day. His tools still lay on the worktable: small chisels with which he had been meticulously recarving, reshaping the worn, smooth places on the elaborate staff that the Singer used. It was painstaking work that allowed for no error. Thomas had told her that often his head ached and he had to stop again and again to rest his eyes.
"I'll go so you can rest," Kira told him. "I must put away my own work before bed."
She returned to her room at the other end of the corridor and folded the robe that still lay on her table. She had worked on the stitchery throughout the afternoon, after her return from the forest. She had shown it to Jamison as she did each day, and he had nodded in approval. Now Kira was tired too. The long walks to the dyer's cott each day were exhausting, but at the same time the fresh air made her feel cleansed and invigorated. Thomas should get outside more, she thought, and then laughed to herself; she sounded like a scolding mother.
After a bath — how she enjoyed the warm water now! —Kira put on the simple nightgown that was provided clean for her each day. Then she went to the carved box and took the scrap of fabric with her to her bed. The fear of the thing in the bushes by the path lingered with her still, and she thought of it as she waited for sleep.
Is it true, that there be no beasts? Her thoughts framed the question, and her mind responded in a whisper to herself as the fabric lay curled warm in the palm of her hand.
There be none.
What of my father, then, him taken by beasts? Kira drifted into sleep, the words gliding slippery from her thoughts. She dreamed the question, her breath soft and even against the pillow.
The fabric gave a kind of answer but it was no more than a flutter, like a breeze across her that she would not remember when she woke at dawn. The scrap told her something of her father — something important, something that mattered — but the knowledge entered her sleep, trembling through like a dream, and in the morning she did not know that it was there at all.
مشارکت کنندگان در این صفحه
تا کنون فردی در بازسازی این صفحه مشارکت نداشته است.
🖊 شما نیز می‌توانید برای مشارکت در ترجمه‌ی این صفحه یا اصلاح متن انگلیسی، به این لینک مراجعه بفرمایید.