سرفصل های مهم
فصل 12
توضیح مختصر
زمان مطالعه

10 دقیقه

سطح

خیلی سخت
دانلود اپلیکیشن «زیبوک»
این فصل را می‌توانید به بهترین شکل و با امکانات عالی در اپلیکیشن «زیبوک» بخوانید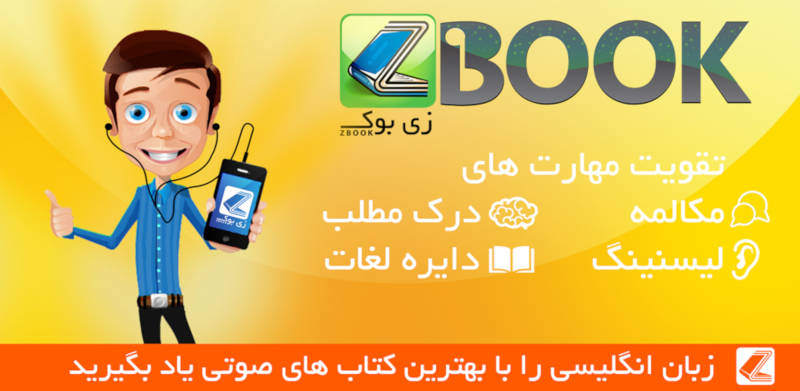 متن انگلیسی فصل
12
When the bell for rising rang, Kira awoke with a sense that something had changed: she had an awareness of a difference, but had forgotten what the difference was. She sat for a moment on the edge of her bed, thinking. But she could not grasp whatever it was and finally stopped trying. Sometimes, she knew, lost memories and forgotten dreams came back more easily if you put them out of your mind.
Outside, it was stormy. Wind shook the trees and blew a sheet of heavy rain against the building. The hard ground below had turned to mud overnight, and it was clear that Kira would not go to the dyer's cott today. Just as well, she thought; there was much work to do on the robe, and autumn-start, the time of the Gathering, was approaching. Recently Jamison had been stopping by sometimes twice a day to see the progress she had made. He seemed pleased by her work.
"Here," he had said to her just the day before yesterday, smoothing his hand across the large underrated place, "is where you will start your own work. After this year's Gathering, after you've finished with the restoration, you'll have this entire section to work on for years to come."
Kira touched the place where his hand lay. She tried to determine whether her fingers would feel the magic there. But there was only emptiness. There was a feeling of unfilled need.
He seemed to sense her uncertainty and reassured her. "Don't worry," he said. "We will explain to you what we want pictured there."
Kira didn't reply. His reassurance troubled her. It wouldn't be instruction that she needed, it would be the magic to come to her hands.
Remembering the conversation, Kira thought suddenly, Jamison! I can ask him about the beasts! He had told her that he had been part of the hunt that day, that he had seen her father's death.
And maybe she would ask Matt too. Wild little thing that he was, Kira had no doubt that Matt had crossed the boundaries often and had gone to places tykes were not supposed to go. She laughed quietly, thinking of Matt and his mischief. He spied on everything, knew everything. Had she and Thomas not stopped him, he would have tagged along with the men on the hunt and put himself in danger. Perhaps he had done it before.
Perhaps he had seen beasts.
When the tender came with the morning meal, Kira asked that the lights be lit. The rainstorm made the room dim, even beside the window where she sat to work. Finally she settled herself with the outspread robe and placed the frame around the newest section waiting to be repaired. As she had often done, she followed with her eyes and fingers the complex story of the world portrayed on the robe: the starting point, long mended now, with the green water, the dark beasts on its shore, and the men bloodied by the hunt. Beyond, villages appeared, with dwellings of all kinds; curving stitches of smoke from fires were threaded with dull purplish grays. It was fortunate that it needed no repair because Kira had no threads to match. She thought they had been dyed with basil and Annabella had told her how difficult the basil was and how badly it stained your hands.
Then complex, whirling patches of fire: oranges, reds, yellows. Here and there on the robe these fires appeared, a repetitive pattern of ruin, and within the intricately stitched patterns of the bright destructive threads of fire, Kira could see figures of humans portrayed: people destroyed, their tiny villages crumbling, and later even larger, much more splendid towns burned and ravished by fiery destruction. In some places on the robe there was a feeling of entire worlds ending. Yet always there would emerge, nearby, new growth. New people.
Ruin. Rebuilding. Ruin again. Regrowth. Kira followed the scenes with her hand as larger and greater cities appeared and larger, greater destruction took place. The cycle was so regular that its pattern took on a clear form: an up-and-down movement, wavelike. From the tiny corner where it began, where the first ruin came, it enlarged upon itself. The fires grew as the villages grew. All of them were still tiny, created from the smallest stitches and combinations of stitches, but she could see their pattern of growth and how each time the ruin was worse and the rebuilding more difficult.
But the sections of serenity were exquisite. Miniature flowers of countless hues flourished in meadows streaked with golden-threaded sunlight. Human figures embraced. The pattern of the peaceful times felt immensely tranquil compared to the tortured chaos of the others.
Tracing with her finger the white and pink-tinged clouds against pale skies of gray or green, Kira wished again for blue. The color of calm. What was it Annabella had said? That they had blue yonder? What did that mean? Who were they? And where was yonder?
More unanswered questions.
Great sheets of rain spattered against the window, distracting her. Kira sighed and watched the trees bend and sway in the wind. Thunder muttered in the distance.
She wondered where Matt was, what he was doing in this weather. She knew that ordinary people — those who lived near the place where she and her mother had shared their cott — would be indoors today, the men sullen and edgy, the women complaining loudly because weather kept them from their usual chores. Tykes, confined, would be fighting and then wailing in response to swift backhanded slaps from their mothers.
Her own life with her soft-spoken widowed mother had been different. But it had set her apart too and made others, like Vandara, hostile.
"Kira?" She heard Thomas's voice and his knock at her door.
"Come in."
He came and stood by her window, eyeing the rain. "I was just wondering what Matt's up to in this weather," Kira said.
Thomas began to laugh. "Well, I can answer that. He's up to finishing my breakfast. He arrived early this morning, dripping wet. He said his mother threw him out because he was noisy and troublesome. I think he just wanted breakfast though."
"Branch too?"
"Branch too. Of course."
As if in response, they heard the tap-tapping of the dog's feet in the corridor; then Branch appeared in the doorway, his head cocked, ears up, bent tail wagging exuberantly. Kira knelt and scratched behind his ear.
"Kira?" Thomas was still staring through the window at the rain.
"Hmmm?" She looked up from the dog.
"I heard it again in the night. I'm certain of it this time. The sound of a child crying. It seemed to come from the floor below."
She looked at him and saw that he was concerned. "I wonder, Kira," he said hesitantly, "would you go with me? To explore a bit? I suppose it could be just the sound of wind."
It was true that outside the wind was relentless. Tree branches lashed the side of the building and torn leaves whirled away. The sound of the storm, however, was nothing like the sound of a crying child.
"Maybe an animal?" Kira suggested. "I've heard cats yowling so that they sound like babies with colicky bellies."
"Cats?" Thomas repeated dubiously. "Well, maybe."
"Or a young goat? They make a crying sound."
Thomas shook his head. "It wasn't a goat."
"Well, no one ever said we couldn't explore," Kira commented. "Not to me, anyway."
"Nor me."
"All right, then, I'll go with you. The light's not good for working this morning anyway." She stood. Branch wriggled with anticipation. "What about Matt? I suppose we should take him along."
"Take me where?" Matt appeared in the doorway, damp-haired and barefoot with crumbs on his chin, jam on the edges of his mouth, and wearing a too-large woven shirt belonging to Thomas. "Shall we be having an adventure?"
"Matt?" Kira remembered her intention to ask him. "Have you ever seen a beast? A real one?"
Matt's face lighted. "Billions and billions." He made a beast face, teeth exposed. He roared and his dog jumped away from him in alarm.
Kira rolled her eyes and looked at Thomas.
"Here, Branchie." Matt, his beast disguise abandoned, squatted beside the dog, who came forward and sniffed him. "Some smearies for you." He grinned as the dog licked breakfast remains from his face.
"Yes, we'll have ourselves an adventure," Kira told him. She laid the protective cover over the robe. "We thought we'd explore a bit. We've never been on the floor below this one."
Matt eyes widened in delight at the idea of an exploration.
"I heard a noise last night," Thomas explained. "Probably nothing, but we thought we'd go take a look."
"Noise don't never be nothing," Matt pointed out. Quite rightly, Kira thought.
"Well, it's probably nothing important," Thomas amended.
"But maybe it be interesting!" Matt said eagerly.
Together, followed by the dog, the three started down the corridor toward the stairs.
مشارکت کنندگان در این صفحه
تا کنون فردی در بازسازی این صفحه مشارکت نداشته است.
🖊 شما نیز می‌توانید برای مشارکت در ترجمه‌ی این صفحه یا اصلاح متن انگلیسی، به این لینک مراجعه بفرمایید.