سرفصل های مهم
فصل 08
توضیح مختصر
زمان مطالعه

15 دقیقه

سطح

سخت
دانلود اپلیکیشن «زیبوک»
این فصل را می‌توانید به بهترین شکل و با امکانات عالی در اپلیکیشن «زیبوک» بخوانید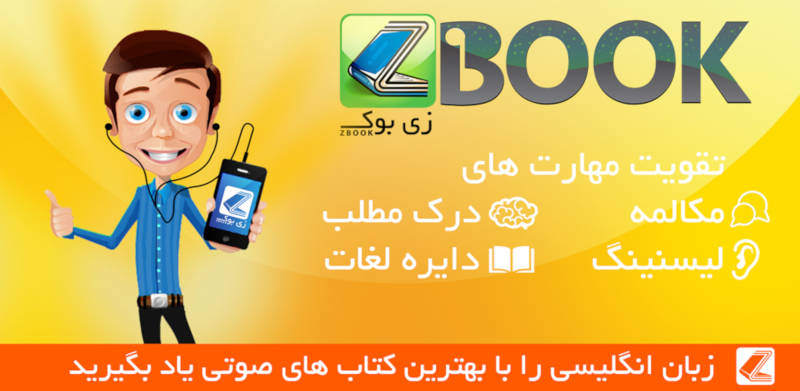 متن انگلیسی فصل
8
Matt wanted to come.
"You be needing me and Branch for protectors," he said. "Them woods is full of fierce creatures."
Kira laughed. "Protectors? You?"
"Me and Branchie, us is tough," Matt said. He flexed what passed for muscles in his scrawny arms. "I only look wee."
"Jamison said it was safe as long as we stay on the path," Kira reminded the boy. Secretly, she thought it would be fun to have both of them, boy and dog, for company.
"But suppose you was to get lost," Matt said. "Me and Branch can find our way out of anywheres. You be needing us for certain iffen you get lost."
"But I'll be gone all day. You'll get hungry."
Triumphantly Matt pulled a thick wad of bread from the voluminous pocket of his baggy shorts. "Filched this crustie from the baker," he announced with pride.
So the boy won, to Kira's delight, and she had company for the journey into the forest.
It was about an hour's walk. Jamison was correct; there seemed to be no danger. Although thick trees shaded the path and they could hear rustling in the undergrowth and unfamiliar cries of strange forest birds, nothing seemed threatening. Now and then Branch chased a small rodent or nosed about an opening in the earth, frightening whatever small animal made its home there.
"Probably there be snakies all in here," Matt told her with a mischievous smile.
"I'm not afraid of snakes."
"Most girls be."
"Not me. There were always small snakes in my mother's garden. She said they were friends to the plants. They ate bugs."
"Like Branchie. Look, he catched him one now." Matt pointed. His dog had pounced upon an unlucky creature with long thin legs. "That be called a daddy longlegs."
"Daddy longlegs?" Kira laughed. She'd not heard the name before. "Do you have a father?" she asked the boy curiously.
"Nah. Did onct. But now, me mum is all I got."
"What happened to your father?"
He shrugged. "Dunno.
"In the Fen," he added, "things is different. Many gots no pa. And them that gots them, they be scairt of them, 'cause they hit something horrid.
"Me mum hits too," he added, with a sigh.
"I had a father. He was a fine hunter," Kira told him proudly. "Even Jamison said so. But my father was taken by beasts," she explained.
"Aye, I heared that." She could see that Matt was trying to look sad for her benefit, but it was difficult for a boy whose temperament was so merry. Already he was pointing at a butterfly, gleeful at the bright spotted orange of its wings in the dim forest light.
"See this? You brought it with my mother's things, remember?" She lifted the rock pendant from the neck of her shift.
Matt nodded. "It be all purply. And shiny-like."
Kira dropped it back gently inside her clothing. "My father made it as a gift for my mother."
Matt wrinkled his face, thinking that over. "Gift?" he asked.
Kira was startled that he didn't understand. "When you care about someone and give them something special. Something that they treasure. That's a gift."
Matt laughed. "In the Fen, they don't have that," he said. "In the Fen, iffen they give you something special, it be a kick in your buttie.
"But that's a pretty thing you got," he added politely. "You be lucky I saved it."
It was a long journey for Kira, dragging her twisted leg. Her stick caught at roots knotted under the earth of the path, and she stumbled from time to time. But she was accustomed to the awkwardness and the ache. They had always been with her.
Matt had run ahead with Branch, and they returned to her, excited, announcing that the destination was just around the next curve.
"A wee cott it is!" he called. "And there's the crone outside in the garden, with her crookedy hands full of rainbow!"
Kira hurried along, rounded the curve, and understood what he meant. In front of the tiny hut, a bent and white-haired old woman was working near a lush flower garden. She leaned toward a basket on the ground, lifted handfuls of bright-colored yarns — yellow of various shades, from the palest lemon to a deep tawny gold — and hung them across a rope that was strung from one tree to another. Deeper shades of rust and red were already hanging there.
The woman's hands were gnarled and stained. She lifted one in greeting. She had few teeth and her skin was folded into wrinkles, but her eyes were unclouded. She walked nearer to them, gripping a cane made of wood and seeming unsurprised by the sudden visitors. She peered intently at Kira's face. "You liken your mum," she said.
"You know who I am?" Kira asked, puzzled. The old woman nodded.
"My mother has died."
"Aye. I knowed it."
How? How did you know? But Kira didn't ask.
"I'm called Kira. This is my friend. His name is Matt."
Matt stepped forward, suddenly a little shy. "I brung my own crustie," he said. "Me and my doggie, we be no trouble to you."
"Sit," the woman named Annabella said to Kira, ignoring Matt and Branch, who was busily sniffing the garden, looking for the right place to lift his stubby leg. "Doubtless you be weary and pained." She gestured toward a low flattened tree stump, and Kira sank down gratefully, rubbing her aching leg. She unlaced her sandals and emptied them of pebbles.
"You must learn the dyes," the old woman said. "You come for that, aye? Your mum did, and she was to teach you."
"There wasn't time." Kira sighed. "And now they want me to know it all, and do the work — the repairing of the Singer's Robe? You know about that?"
Annabella nodded. She returned to the drying-rope and finished hanging the yellow strands. "I can give you some threads," she said, "to start the repair. But you must learn the dyes. There are other things they'll want of you."
Kira thought again of the untouched expanse across the back and shoulders of the robe. It was what they would want of her, to fill that space with future.
"You must come here each day. You must learn all the plants. Look —" The woman gestured at the garden plot, thick with thriving plants, many in summer-start bloom.
"Bedstraw," she said, pointing to a tall plant massed with golden blossoms. "The roots give good red. Madder's better for reds, though. There's my madder over behind." She pointed again, and Kira saw a sprawling, weedy plant in a raised bed. "Tis the wrong time to take the madder roots now. Fallstart's better, when it lies dormant."
Bedstraw. Madder. I must remember these. I must know these.
"Dyer's greenweed," the woman announced, poking with her cane at a shrub with small flowers. "Use the shoots for a fine yellow. Don't move it, though, lessen you must. Greenweed don't want to transplant."
Greenweed. For yellow.
Kira followed the woman as she rounded a corner of the garden. Annabella stopped and poked at a clumped plant with stiff stems and small oval leaves. "Here's a tough fellow," she said, almost affectionately. "Saint Johnswort, he's called. No blooms yet; it's too early for him. But when he blooms, you can get a lovely brown from his blossoms. Stain your hands though." She held her own up and cackled with laughter.
Then: "You'll be needing greens. Chamomile can give you that. Water it good. But take just the leaves for your green color. Save the blossoms for tea."
Kira's head was already spinning with the effort to remember the names of the plants and the colors they would create, and only a small corner of the lavish garden had been described. Now at the sound of the word water and also tea she realized that she was thirsty.
"Please, do you have a well? Might I have a drink?" she asked.
"And Branchie too? He been looking for a stream but found nought." Matt's voice piped beside Kira; she had almost forgotten that he was there.
Annabella led them to her well behind the cott, and they drank gratefully. Matt poured water into the crevice of a curved rock for his dog, who lapped eagerly and waited for more.
Finally they sat together in the shade, Kira and the old woman, Annabella. Matt, gnawing his bread, wandered off with Branch at his heels.
"You must come each day," Annabella repeated. "You must learn all the plants, all the colors. As your mum did when she was a girl."
"I will. I promise."
"She said you had the knowledge in your fingers. More than she did."
Kira looked at her hands, folded in her lap. "Something happens when I work with the threads. They seem to know things on their own, and my fingers simply follow."
Annabella nodded. "That be the knowledge. I got it for the colors but never for the threads. My hands was always too coarse." She held them up, stained and misshapen. "But to use the knowledge of the threading, you must learn the making of the shades. When to sadden with the iron pot. How to bloom the colors. How to bleed."
To sadden. To bloom. To bleed. What a strange set of words.
"And the mordants too. You must learn those. Sometimes sumac. Tree galls are good. Some lichens.
"Best is — here, come; let me show you. See you make a guess to its birthplace, this mordant." With surprising agility for a woman of four-syllable age, Annabella rose and led Kira to a covered container near the place where a large kettle of dark water, too huge for cooking food, hung above the smoldering remains of an outdoor fire.
Kira leaned forward to see, but when Annabella lifted the lid, she jerked her head back in unpleasant surprise. The smell of the liquid was terrible. Annabella laughed, a delighted cackle.
"Got you a guess?"
Kira shook her head. She couldn't imagine what was in the foul-smelling container or what its origin might be.
Annabella replaced the lid, still laughing. "You save it and age it good," she said. "Then it brings the hue to life and sets it firm.
"It's old piss!" she explained with a satisfied chuckle.
Late in the day, Kira set out for home with Matt and Branch. The bag she carried over her shoulder was filled with colored threads and yarns that Annabella had given to her.
"These'll do for you now," the old dyer had said. "But you must learn to make your own. Say back to me now, those you keep in mind."
Kira closed her eyes, thought, and said them aloud. "Madder for red. Bedstraw for red too, just the roots. Tops of tansy for yellow, and greenwood for yellow too. And yarrow: yellow and gold. Dark hollyhocks, just the petals, for mauve."
"Snotweed," Matt said loudly with a grin and wiped his own runny nose on his dirty sleeve.
"Hush, you," Kira said to him, laughing. "Don't play foolish now. It's important I remember.
"Broom sedge," she added, still remembering. "Goldy yellows and browns. And Saint Johnswort for browns too, but it'll stain my hands.
"And bronze fennel — leaves and flowers; use them fresh — and you can eat it too. Chamomile for tea and for green hues.
"That's all I remember now," Kira said apologetically. There had been so many others.
Annabella nodded in approval. "It's a starting," she said.
"Matt and I must go or it will become dark before we're back," Kira said, turning. Looking at the sky to assess the time, she suddenly remembered something.
"Can you make blue?" she asked.
But Annabella frowned. "You need the woad," she said. "Gather fresh leaves from first year's growth of woad. And soft rainwater; that makes the blue." She shook her head. "I have nought. Others do, but they be far away."
"Who be others?" Matt asked.
The old woman didn't answer the boy. She pointed toward the far edge of her garden, where the woods began and there seemed to be a narrow overgrown path. Then she turned toward her hut. Kira heard her speak in a low voice. "I ne'er could make it," she was saying. "But some have blue yonder."
مشارکت کنندگان در این صفحه
تا کنون فردی در بازسازی این صفحه مشارکت نداشته است.
🖊 شما نیز می‌توانید برای مشارکت در ترجمه‌ی این صفحه یا اصلاح متن انگلیسی، به این لینک مراجعه بفرمایید.