سرفصل های مهم
فصل 11
توضیح مختصر
زمان مطالعه

9 دقیقه

سطح

ساده
دانلود اپلیکیشن «زیبوک»
این فصل را می‌توانید به بهترین شکل و با امکانات عالی در اپلیکیشن «زیبوک» بخوانید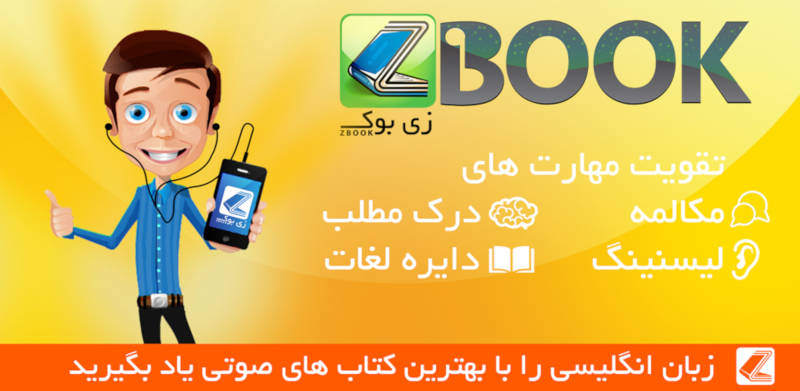 متن انگلیسی فصل
CHAPTER ELEVEN
Bad News, Good News
After his first letter to his brother in over ten years was mailed, Adam became impatient for an answer. When it finally came, the left-hand corner of the envelope had printed on it "Bellows and Harvey, Attorneys at Law", and their address was Adam's home town in Connecticut. He read the letter very slowly, then took a deep full breath and released it slowly. "My brother Charles is dead," he said.
"I'm sorry," said Lee.
Cal said, "Is he our uncle?"
"He was your Uncle Charles."
"I wish I knew him before he was dead," said Aron a little sadly. "Was he nice?"
"Very nice," said Adam. "He was my only brother, just like Cal is your only brother."
Cal asked, "Was he rich?"
Adam said firmly, "At a time of death it isn't a nice thing to talk about money. We're sad because he died."
"How can I be sad?" said Cal. "I never even saw him."
Lee covered his mouth with his hand to hide a smile.
Adam looked back at the letter.
"As attorneys for your brother it is our pleasant duty to inform you that he built up a large fortune through hard work and judgment, which in land and cash is in excess of $100,000. His will, which was prepared and signed in this office, will be sent to you at your request. By its terms it leaves all money and property to be divided equally between you and your wife."
That evening after dinner, Adam took the letter from his pocket and put it on the table. "Lee, I want you to read this, to read it carefully, and then - I want to talk about it."
Lee read the letter slowly, then half-closed his eyes. "Under the terms of the will your wife inherits over $50,000. That's a lot of money, and quite a lot of good or evil could be done with it. Would your brother, if he knew where she is and what she is doing, want her to have the money?"
"My brother would not want that," said Adam. And then he remembered the girls upstairs in the hotel and Charless regular visits.
"Well, consider this," said Lee. "She couldn't claim the money without your help. But maybe she'd do something good with it."
Adam shivered as he thought of the brown envelopes in Kate's desk. "No, she wouldn't," he said. "She said she could destroy the reputations of many men in Salinas. I don't know what to do. I'll have to give it a lot of thought."
"You don't have any choice, do you?" said Lee. "You'll do what you were taught to do when you were young. You'll give your wife the money because it's the right thing to do, and the fact that she's a whore in Salinas won't change a thing."
Adam got to his feet. His face was angry. "You are disrespectful now that you've decided to go away," he cried. "I haven't decided what to do about the money!"
Lee shook his head and went out.
Cal crept quietly down the dark hall and into the bedroom where his brother was sleeping. He wished with all his heart that he had not stood listening at the hall door.
Adam stayed in his room all the next morning and then went to find Lee, who was working in the garden. "I guess I was stupid," he said. , Lee leaned on his shovel and regarded him quietly. "When are you going?" he asked.
"I thought I would catch the two-forty train. Then I can get the eight o'clock back."
It was four-fifteen when Adam climbed the crooked steps and knocked on the weather-beaten door of Kate's place. Kate sat at the end of the dining room table with an account book open before her. Her dress was severe and she rolled a yellow pencil restlessly in her fingers. She looked coldly at Adam as he stood in the doorway.
"What do you want now?" she asked. Adam did not reply. He walked to the table and laid the letter in front of her.
Kate read the letter quickly. "What do you want me to do about it?"
Adam pointed to the address on the letter. "Why don't you write down the address and get in touch with them yourself?"
"What have you told them about me?"
"Nothing," said Adam. "I wrote to Charles and said you were living in another town, nothing more. He was dead when the letter got there. The letter went to the lawyers."
"You can't say we've been divorced. We haven't been."
"I don't intend to."
"Give me $45,000 in cash and you can keep the rest."
"No."
"What do you mean, no? You can't bargain."
"I'm not bargaining. You have the letter and you can do what you want."
"Adam, you're a fool. If you had kept your mouth shut nobody would ever have known I was alive."
"I know that."
"You know it. Did you think I'd be afraid to claim the money?"
Adam said patiently, "I don't care what you do."
She smiled coldly at him. "You don't, huh? There's a permanent order in the sheriff's office, left there by the old sheriff, that if ever I use your name or admit I'm your wife I'll get sent out of the county and the state. Aren't you tempted to get me sent away and take all the money?"
"I brought you the letter," Adam said.
"And I want to know why," she said. "I don't know what the trick is, but I'm going to find out."
"I'm not interested in what you think or what you think of me," said Adam. "Charles left you the money in his will and he wanted you to have it. It isn't mine."
"I'll find the trick. I'll find it."
Adam said, "I guess you can't understand it. There are so many things I don't understand. I don't understand how you could shoot me and abandon our sons. I don't understand how you or anyone else could live like this." He stood up and walked toward the door.
"You're changed, Mr. Mouse," she called after him. "Have you got a woman at last?"
Adam stopped and turned and his eyes were thoughtful. "I just said I didn't understand you," he said slowly. "Just now it came to me what you don't understand. You know about the ugliness in people. You showed me the pictures. But you don't know the rest." Adam went on, astonished at his own thoughts. "You don't believe I brought you the letter because I don't want your money. You don't believe I loved you."
Kate laughed loudly at him. "What a sweet dreamer is Mr. Mouse! Tell me how to live my life, Mr. Mouse!"
"No. I won't, because I know there's a part of you missing. Some men can't see the color green, but they may never know they can't. I wonder if you ever feel that something invisible is all around you. It would be terrible if you knew it was there and couldn't see it or feel it."
Kate pushed back her chair and stood up. She hid her tightly- closed fists in the folds of her skirt and tried to keep the anger out of her voice. "If there are things I can't see, don't you think they're dreams manufactured in your own sick mind?"
"No, I don't," said Adam. "No, I don't. And I don't think you do, either." He turned and went out and closed the door behind him.
Kate sat down and stared at the closed door. She was not aware that her fists beat softly on the white tablecloth. But she did know that the square white door was softened by tears and that her body shook with something that felt like rage and also felt like sorrow.
مشارکت کنندگان در این صفحه
تا کنون فردی در بازسازی این صفحه مشارکت نداشته است.
🖊 شما نیز می‌توانید برای مشارکت در ترجمه‌ی این صفحه یا اصلاح متن انگلیسی، به این لینک مراجعه بفرمایید.