سرفصل های مهم
فصل 13
توضیح مختصر
زمان مطالعه

10 دقیقه

سطح

خیلی سخت
دانلود اپلیکیشن «زیبوک»
این فصل را می‌توانید به بهترین شکل و با امکانات عالی در اپلیکیشن «زیبوک» بخوانید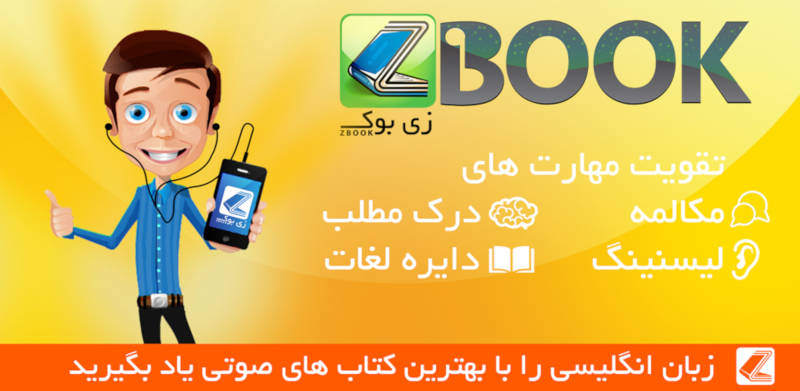 متن انگلیسی فصل
CHAPTER THIRTEEN
Sons and Brothers
Cal gave himself the task of learning all he could about Kate so that he could protect his father. He reasoned that what she could do before, she could do again. A known enemy is less dangerous, less able to surprise. Sometimes in the afternoon he lay hidden in the tall grass across the street, watching Kate's place. He found that she came out every Monday at one-thirty.
One Monday, she turned in at her gate as usual. Cal waited a moment then walked past the house. Kate was waiting in the yard. She said to him coldly, "This isn't the first time you've followed me. What do you want?"
Cal froze in his steps and stared at her. And he realized that Aron had the same wide-apart blue eyes and the same color of hair. He lowered his head. "Nothing, ma'am."
"You won't tell me, will you?"
Cal heard his own speech with amazement. "You're my mother and I wanted to see what you're like."
"What? What is this? Who are you?"
"I'm Cal Trask."
She looked at him closely, and a faintly remembered picture of Charles leaped into her mind. Suddenly she said, "Come with me!"
Cal followed her into the house, down a hall, and into her room. Then, she opened a new door cut in the wall at the end of her room and went into a box of a room with no windows and no decorations. Its walls were painted a dark gray and there was a solid gray carpet on the floor. The only furniture was a huge armchair and a covered floor lamp that gave out a weak circle of light. "Come in and bring that chair with you," she said. "Close the door."
Kate sat down in the armchair and carefully removed her gloves. The fingers of both hands were bandaged. "Don't stare," she said angrily. "It's arthritis. Oh - so you want to see, do you?" She unwrapped the bandage from her right hand and held her crooked fingers under the low light. "There, look!" She cried out in pain as she wrapped the bandage loosely. "You'll probably get it. My grandmother had it and my mother was just beginning to get it." She stopped. The room was very silent.
"I saw you looking at this room," she went on. "The light hurts my eyes. I come here to rest." She settled back in her chair. "How's your father?"
"I don't want to talk about him."
"Oh, no! You like him then?"
"I love him," said Cal. "Why'd you shoot my father and run away from us?"
Kate looked at him and her eyes were cold and shallow. "Because he tried to stop me from going. When I was hurt, all broken up, he took me in and he looked after me, cooked for me. He tried to tie me down by making me grateful. But nobody can hold me. I waited until I was strong and then I broke out." A kind of realization came over her. "Maybe you're like me. Why wouldn't you be?"
Cal shook his head. "I'm going," he said happily. "What Lee said is true. I was afraid I had you in me."
"You have," said Kate.
"No, I haven't. I'm my own person. If I'm mean, it's my own meanness. And I don't think the light hurts your eyes. I think you're afraid."
"Get out," she cried. "Go on, get out!"
"I'm going." He walked to the door. "I don't hate you," he said. "But I'm glad you're afraid." He went out and banged the door behind him.
Kate sat back in her chair and thought suddenly of the only person who had ever made her feel this fear and hatred. It was Samuel Hamilton, with his white beard and his laughing eyes that looked underneath her skin. Cal's words kept repeating themselves over and over in her head, "I think you're afraid."
With her bandaged hand she pulled out a fine chain which hung around her neck inside her dress. On the chain were two safe-deposit box keys, a gold watch with "to C with all my heart from A" on the back, and a little steel tube with a ring on the top. Very carefully she unscrewed the top from the tube and shook out a capsule. She held the capsule under the light and saw the white powder inside - six grains of morphine, more than enough. Very gently she slid the capsule into its tube, screwed on the cap, and dropped the chain inside her dress.
The nation moved little by little toward war. Business improved and prices began to rise. Little groups of British purchasing agents traveled around the country in their uniforms, buying food and cloth and metals and chemicals. One of the things they bought was beans because beans are easy to transport and they do not spoil and a man can live on them. Beans were twelve and a half cents a pound and hard to find. And farmers wished they had not agreed to sell their beans for five cents a pound six months ago.
Cal walked to school with Aron. "How would you like to leave school and go back to the ranch?" said Cal.
"What for?"
"We could make some money for Father."
"I'm going to college. I wish I could go now. Everybody is laughing at us because of the lettuce. I want to get out of town, but I don't know if there's enough money for college."
Cal said, "If you worked hard you could take entrance examinations next summer and go in the fall."
Aron swung around. "I couldn't do it."
"I think you could," said Cal. "Mr. Rolf could help you." Cal thought for a moment. "I'll tell you what. I'm going to try to make some money. If you pass your examinations a year early, I'll help you through college."
"You will? I'll go and see the principal right away."
After supper that night Cal said, "Father, would you mind if I went down to the ranch Friday afternoon?"
Adam turned in his chair. "What for?"
"Just want to see. Just want to look around."
"Thinking seriously of going into farming?" asked Lee.
"I might. If you'd let me take it over, I'd farm it, Father."
"Well, we'll see," said Adam. "You might want to go to college."
When Cal started for the front door, Lee followed and walked out with him. "Cal," he called. "I've got $5,000 if you ever need it."
"Why would I need it?"
"I don't know," said Lee.
One Saturday morning, Cal came in to Will Hamilton's office in his car showroom. Seeing Will's puzzled look, he said, "I'm Cal. Trask."
"Oh, sure. You're getting to be a big boy. I suppose you'll be going into business soon."
"Yes, sir. I thought I might run the ranch when I get out of high school."
"There's no money in that," said Will. "Farmers don't make money. It's the man who buys from him and sells."
"Would you give me some advice?" Cal asked.
Will felt pleased. He looked at the dark-faced boy and he liked him. "If I can, I'll be glad to. What do you want to know?"
Cal said, "I want to make a lot of money. I want you to tell me how."
"Everybody wants that," Will said. "What do you mean by a lot of money?"
"Twenty or thirty thousand dollars."
Will smiled kindly. "Can you tell me why you want to make so much?"
"My father lost a lot of money. I want to make enough money to give him back what he lost."
Will looked at him in surprise. "Why?"
"Because I love him."
Will felt a sudden warmth toward this boy. Will understood him, felt him, sensed him, recognized him. This was the son he should have had, or the brother.
"Listen - you have a brother. Does your father like him better than you?"
"Everybody loves Aron," said Cal calmly.
"One more question," he said, "and I won't mind if you don't answer it. Is it possible that you're trying to buy your father's love?"
"Yes, sir, it is."
"That's all I want to ask," said Will. He looked straight ahead. "Cal - do you want to be partners with me?"
"Yes, sir."
"I don't like to take a partner without money."
"I can get five thousand dollars," said Cal.
"Where will you get it?"
"I won't tell you, sir."
Will shook his head and laughed. "I believe you. Now I want you to listen. We're going to be in this war any time. Do you know the present price of beans?"
"I'm not sure. I think around three and a half cents a pound."
"Right, but you don't want to farm. You're too smart. The man who rented your father's farm is called Rantani. He's a good farmer. If we offer him five cents a pound and give him a seed loan, he'll plant beans. So will every other farmer around here."
Cal said, "What are we going to do with five-cent beans in a three-cent market?"
Will said, "Are we partners?"
"Yes, sir." They shook hands seriously.
"I have a contact with the British Purchasing Agency," Will said. "I bet we can sell all the dried beans we can find at ten cents a pound or more. Now would you like to go up to the old place and talk to Rantani?"
"Yes, sir," said Cal.
One late summer day, when Lee came back from the market, he found Adam leaning back in his chair and smiling at the ceiling. "Today I met Mr. Kilkenny, from the high school. Do you know what Aron is doing?"
' "No," said Lee.
"He's covered all next year's work. He's going to take examinations for college and save a year. What do you think of that?"
"Remarkable," said Lee. "But why does he want to save a year?"
"Because he's ambitious," said Adam. "I didn't know anything about it. I'm proud of him, Lee. I wish Cal had some ambition."
"Maybe he has," said Lee. "Maybe he has some kind of a secret too"
"Just think," said Adam. "When Aron tells us, we ought to have a present for him."
"A gold watch," said Lee.
"That's right. I'm going to get one and have it ready."
Adam waited impatiently for Aron to bring news of his examinations. The gold watch lay in his drawer and Lee had his instructions. On the evening of the day of the announcement, he would cook a turkey and bake a cake.
One evening Cal came in and asked Adam, "Where's Aron?"
"His teacher asked him to have dinner with him," said Adam.
"I guess they want to celebrate," said Cal.
"Celebrate?"
"The exams. Didn't he tell you? He passed them."
When Aron came home, Lee was waiting for him on the porch. "Sit down! I want to talk to you. Why didn't you tell your father you passed the tests?"
"He wouldn't understand."
"Aron, can't you tell me what's the matter with you? You always used to."
Suddenly Aron broke down. "I want to go away. I don't belong here. I wish we hadn't ever come here."
Lee put his arm around his shoulder to comfort him. "You're growing up," he said. "Maybe that's it. Wait a little while and it will be over. Go to bed now, and in the morning get up early and tell your father about the tests. Make it exciting. He's lonelier than you are because he has no lovely future to dream about. And, Aron - your father left a present on your pillow."
Kate was feeling better. The new medicine seemed to be doing her some good. Her hands were less painful and she had had a good night's sleep, the first in a long time. The difference in her rested face was amazing. She looked ten years younger. As she looked in the mirror, her thoughts jumped to that other face so like hers - what was his name? Alec?
She laughed - mother of two sons and she looked like one. And if anyone had seen her with the blond one - could they have any doubt? But what would - Aron, that was his name - what would he do if he knew? His brother knew.
Suddenly she knew that she did not want Aron to know about her. Maybe he could come to her when she started a new life in New York. She would take him to the theater, to the opera, and people would see them together and wonder at their loveliness, and recognize that they were either brother and sister or mother and son.
CHAPTER FOURTEEN
Jealousy and Revenge
We did not have many soldiers in France the first winter of the war, but we had millions in training, ready to go. In the Trask house, Lee and Adam put up a map of Europe with lines of colored pins marking where our soldiers were, and this gave them a feeling of taking part in the war. Then Adam was appointed to the draft board, choosing the young men who would be sent away to fight. He was a logical man for the job. The ice factory did not take up much of his time and he had a good service record.
Adam worked hard and honestly and sadly. He knew that the young men he passed to the army were under sentence of death. And because he also knew he was weak, he was less likely to accept an excuse or a minor disability.
Adam looked forward to Thanksgiving, when Aron would come home from college. Aron was terribly homesick - he realized that he had made a mistake. He had decided that at Thanksgiving he would go home, and then he would be sure.
Aron tapped softly at his brothers bedroom door and went in. Cal sat at his desk, working with tissue paper and red ribbon. He quickly covered it up as Aron came in.
Aron smiled. "Presents?"
"Yes," said Cal, but did not explain.
Aron sat on the bed. He was silent so long that Cal asked, "What's the matter - you got trouble?"
"No, not trouble. I just wanted to talk to you. I don't want to go on at college."
Cal looked up quickly. "You don't? Father will be disappointed. What do you want to do?"
"I thought about taking over the ranch. Abra told me a long time ago that's what she'd like. I want to talk to Father about it tomorrow."
Cal suddenly felt angry. Aron was trying to take the day away from him. It was not Aron's day. It was Cal's day. He had planned this day for himself and he wouldn't give it up. Then he looked at his brother, at the light hair and the wide-apart eyes, and suddenly he knew why his father loved Aron, knew it beyond doubt. He looked like her.
Then, he was bitterly ashamed. He thought, "Its just jealousy. I'm jealous." He asked himself, "Why am I giving this money to my father? Will Hamilton said it - I'm trying to buy his love. There's not one decent thing about me. "Then a new voice came into his mind. "Just give it and forget it. Don't expect anything."
When Aron had gone back to his room, Cal uncovered his present. He counted the fifteen new bills once more, then wrapped them up and hid them in a drawer under his shirts. But he could not sleep. He was excited and at the same time shy. He wished the day were over and the gift given.
After the turkey dinner and dessert, they sat at the table and drank to each other's health. Adam said, "I guess we never have had such a good Thanksgiving."
Cal reached in his jacket pocket, took out the red-ribboned package, and pushed it over in front of his father.
"What's this?" Adam asked.
"A present." Cal's eyes were full of joy.
Adam unfolded the tissue paper and stared down at the money. He picked up the notes very slowly. "What is it?"
Cal swallowed. "It's - I made it - to give to you - to make up for losing the lettuce."
Adam raised his head slowly. "You made it? How?"
"Mr. Hamilton - we made it - on beans. We agreed to pay the farmers five cents and then the price jumped. It's for you - $15,000."
Cal caught a feeling of disaster in the air and he felt sick. He heard his father say, "You'll have to give it back."
"Give it back? The British Purchasing Agency can't take it back. They are paying twelve and a half cents for beans all over the country."
"Then give it back to the farmers you robbed."
"Robbed?" Cal cried. "We paid them two cents a pound more than the market price. We didn't rob them."
His father took a long time to answer. "I send boys out," he said. "I sign my name and they go out. And some will die and some will lie helpless without arms or legs. Son, do you think I can make a profit on that?"
"I did it for you," Cal said. "I wanted you to have the money to make up for your loss."
"I don't want the money, Cal. I thank you for the thought, but I would have been happy if you could have given me - well, what your brother has. If you want to give me a present - give me a good life."
Cal stood up suddenly and his chair fell over. He ran from the room, holding his breath.
Adam called after him, "Don't be angry, son."
Adam and Lee left him alone. He thought he would cry but he did not. He felt hate spread through his body, poisoning every nerve.
Cal went out to find Aron as he returned from walking Abra home. "I want you to come with me," Cal said. "I want to show you something."
"What is it?"
"It's a surprise. But you'll be interested."
The next day, Kate sat still and stared straight ahead - hour after hour. She saw the face of the blond and beautiful boy, his eyes mad with shock. She heard his ugly words aimed not so much at her as at himself. And she saw his dark brother leaning against the door and laughing cruelly. Why had he brought his brother? What did he want?
The pain was creeping in her hands again and now her right leg ached angrily when she moved. She thought about when she was a small girl with a face as fresh as her son's. Most of the time she knew she was smarter and prettier than anyone else. But now and then a lonely fear would fall upon her so that she seemed surrounded by a tree-tall forest of enemies. Then every thought and word was aimed to hurt her, and she had no place to run and no place to hide.
Then, one day, she was reading a book - Alice in Wonderland. In the story Alice had a little bottle that said, "Drink me." When she drank from it, she became very small. Cathy too had a little bottle of sugar water that she drank from and became smaller and smaller. Let her enemies look for her then! Cathy would be under a leaf or looking out of a spider-hole, laughing. And always there was Alice to play with.
All this was so good, but there was one more thing always held in reserve. She had only to drink the whole bottle and she would shrink and disappear and cease to exist. Now Kate was cold and alone but she was ready, and she knew she had been ready for a long time.
She sat up and forced her hand, in spite of the pain, to write plainly. "I leave everything I have to my son Aron Trask." She dated the sheet and signed it, "Catherine Trask."
At the table she poured cold tea into her cup and went into the gray room and closed the door. She arranged the pillows on the gray chair and sat down. Gently she pulled the chain out from her dress, unscrewed the little tube, and shook the little capsule into her hand.
"Eat me," she said, and put the capsule in her mouth. She picked up the teacup. "Drink me," she said, and swallowed the bitter cold tea. Her eyes closed and her heart beat and her breathing slowed as she grew smaller and smaller and then disappeared - and she had never been.
The next morning, Sheriff Horace Quinn sat in the dead woman's office and looked through her papers. He read the two- line handwritten will, then he opened a packet of brown envelopes and removed some photographs. On the back of each one, in Kate's neat, sharp handwriting was a name and address and a title - councilman, judge. He sighed deeply as he called a number. Half an hour later, a nameless man stood beside him in the front office of the old county jail.
Quinn wrote a list of names on a sheet of paper. Then he walked over to the wood-burning stove against the north wall of his office. He put a folded newspaper into the stove and lighted it and dropped the brown envelopes onto the flames. "She's dead now, so you're safe," he said. "These are the only copies, and the negatives were in there."
"Thank you, Horace," said the visitor.
Horace picked up the list from his desk. "Here's a list. Tell everyone on the list that I've burned the pictures."
Later that afternoon, Sheriff Quinn climbed up the steps of the Trask house. Lee brought two cups of coffee into the living room and went out.
Adam asked, "Is there anything wrong, Horace?"
"No, I don't think so. Adam, was that woman still married to you?"
Adam went white. "Yes," he said. "What's the matter?"
"She killed herself last night."
Adam's face twisted, and he put his face down in his hands and cried. "Oh, my poor darling!" he said.
Horace sat quietly and waited. After a time, he took the folded will from his pocket and held it out. "There's over $100,000 in her safe-deposit boxes."
Adam read the two lines and went right on staring at the paper and beyond it. "He doesn't know - she's his mother."
"You never told him?"
"No. What should I do?"
"I can only tell you what I'd do," Sheriff Quinn said. "I'd tell him everything. I'd even tell him why you didn't tell him before."
"Lee," Adam called, "tell Aron I want him. He has come home, hasn't he?"
"Not yet," said Lee. "Maybe he went back to school. I'll ask Cal."
Cal's face was tired and closed and mean when he came in. Adam asked, "Where's your brother? He hasn't been home for two nights."
"How do I know?" said Cal. "Am I supposed to look after him?"
Adam's body shook as a tiny sharp blue light flashed at the back of his eyes. He said thickly, "Maybe he went back to college."
Sheriff Quinn stood up. "You get a rest, Adam. You've had a shock."
In his room Cal sat at his desk, holding his aching head. Cal had never drunk before, and had never needed to. But going to Kate's had been no relief from pain, and his revenge had been no victory. Coming out of Kate's he had touched his tearful brother, and Aron had cut him down with a fist like a whip. Aron had stood over him in the dark, and then suddenly turned and ran, screaming like a broken-hearted child. Cal drank all night, then he was back in his room. His guilt struck him and he had no weapon to fight it off.
A feeling of worry for Aron rose in him because Aron could not take care of himself. Cal knew he had to find him and bring him back, even if he sacrificed himself. Then the idea of sacrifice took hold of him the way it does with a guilty-feeling man.
Cal took out a flat package from under his handkerchiefs in the drawer. He looked around the room and brought a small dish to his desk. He folded one of the bills in the middle and lighted it with a match. When six were burned Lee came in without knocking and stood silently, waiting. Cal lighted one bill after another until all were burned.
At last Cal said, "Go ahead - you want to talk to me. Go ahead!"
"Where's Aron?" asked Lee.
"I don't know. He ran away."Then Cal cried,"Why did I do it?"
"Don't make it complicated," Lee said. "You were mad at him because your father hurt your feelings. You were just mean."
"I guess that's what I wonder - why I'm mean. Lee, I don't want to be mean."
"Just a second," said Lee. "I thought I heard your father come in. Cal, he doesn't look well - he looks like he's in shock. Oh, I forgot. You don't know. Your mother killed herself last night."
Cal said, "Did she? I hope it hurt!" and then, "No, I don't want to say that. I don't want to think like that."
Lee found Adam leaning against the wall, his hat low over his eyes. Lee helped him into the living room and he fell heavily into his chair. His eyes were strange and his speech had the sound of a dream talker, slow and coming from a distance. He put his hand into his pocket and slowly brought out a yellow government postcard. "Lee, I guess I'll have to get glasses. Can't read it. Letters jump around. You read it."
And Lee read, "Dear Father, I'm in the army. I told them I was eighteen. I'll be all right. Don't worry about me. Aron."
CHAPTER FIFTEEN
The Only Son
The winter of 1917-18 was a dark and frightened time. The Germans smashed everything in front of them and the war seemed hopeless.
Adam was more puzzled than sad. He was released from the draft board as a result of his poor health. Almost daily he spoke of Aron. "I can understand why a young man might want to enlist," he said. "If Aron had talked to me, I might have tried to persuade him against it but I wouldn't have forbidden it. You know that, Lee."
"I know it."
"That's what I can't understand. Why did he run away? Why doesn't he write? Has he written to Abra?"
"I'll ask her."
That evening Lee said, "Cal, have you seen Abra?"
"Sure, I see her. She walks away."
"I don't understand why she hasn't been here. Something's wrong there. Will you ask her to come and see me?"
"I'll try, but I told you she walks away."
Cal tried all the next day to find Abra alone, and it was only after school that he saw her ahead of him, walking home. "Lee wants to see you," he said. "He asked me to tell you."
She was pleased. "Does he? Tell him I'll come."
They walked along in silence until Cal couldn't stand it anymore. "You know about Aron?"
"Yes." She held out a book. "Look next to the first page."
A penny postcard was inside. "Dear Abra," it said, "I don't feel clean. I'm not good enough for you. Don't be sorry. I'm in the army. Don't go near my father. Goodbye, Aron."
Cal closed the book angrily. "Do you know why he went away?"
"I guess I could figure it out. Do you want to tell me?"
"Abra, I've hurt you more than you know, but I'll tell you," said Cal bitterly. "Our mother was a whore. She ran a house here in town. Thanksgiving night I took Aron down and showed her to him."
Abra broke in excitedly, "What did he do?"
"He went mad - just crazy. He shouted at her. Outside he knocked me down and ran away. Our dear mother killed herself; my father - he's - there's something wrong with him. Now you know about me. Now you have some reason to walk away from me."
"Cal," she said, "I've known about your mother for a long, long time. And there's something else I want to tell you. I don't love Aron anymore."
"Why not?"
"I've tried to figure it out. When we were children we lived in a story that we made up, then when I grew up the story wasn't enough. But Aron didn't grow up. He wanted to believe that his mother was dead and that I was perfect, but I'm not. Tell Lee I'll come. I feel free now. I think I love you, Cal."
"I'm not good."
"Because you're not good."
Adam often slept until late in the morning. Lee helped him get up. "I had a dream - very real," Adam said. "I dreamed about my father."
"A great old gentleman, from all I hear," said Lee. "I read all the newspaper articles your brother's lawyer sent."
Adam looked calmly at Lee. "Did you know he was a thief?"
"You must have dreamed that too," said Lee.
"He was a thief," said Adam. "I didn't think so once, but I do now. He stole from the Army."
Lee changed the subject. "Do you know who Cal saw yesterday? Abra."
Adam said, "Abra?" and then, "Oh, sure, Abra. She's a nice girl."
Lee wondered what Adam meant, saying his father was a thief. Maybe it was true - Adam, the most honest man it was possible to find, living all his life on stolen money. Lee laughed to himself - now this second will, and Aron, who tried to be so pure, living all his life on the profits of a whorehouse. Was this some kind of joke, or did one thing balance another?
On May 28, 1918, American soldiers carried out their first important assignment of the First World War. The First Division, General Bullard commanding, was ordered to capture the village of Cantigny, on high ground looking over the Avre River valley.
The attack was a complete success and the French government congratulated them.
Spring was late that year in the Salinas Valley. Cal and Abra went on a picnic in the Gabilan Mountains to gather wild flowers at the end of May.
When Cal returned, all of the lights were on in the Trask house. Adams door was open and the sound of voices came from his room.
"What's going on?" asked Cal.
Lee looked at him and swung his head toward the table where the open telegram lay. "Your brother is dead," he said. "Your father has had a stroke."
Dr. Murphy came out carrying his bag.
"How is he?" Cal demanded.
"I'll tell you all we know. You're the head of the family now, Cal. Do you know what a stroke is? This one is a leakage of blood in the brain. Certain areas of the brain are affected. He can't move his left side, and the right side only a little. In other words, your father is nearly helpless."
"Can he talk?"
"A little - with difficulty. Don't tire him."
Cal struggled for words. "Is he going to die?"
"We don't know. He might live for a week, a month, a year, even two years. He might die tonight."
Cal walked into his father's room and sat down beside the bed. Adam's eyes were calm, aware but not interested. Cal said, "I'm sorry, Father. Can you understand me?" Adam's eyes did not change or move. "I did it," Cal cried. "I'm responsible for Aron's death and your sickness. I took him to Kate's. I showed him his mother. I don't want to do bad things - but I do them."
He put his head down on the side of the bed to escape the terrible eyes, and he could still see them. He knew they would be with him, a part of him, all of his life.
Lee came into the bedroom. "Cal!"
"What do you want?"
"Go to Abra."
Cal and Abra walked slowly down the street together. Cal said, "Abra, I've killed my brother and my father has had a stroke because of me."
She took his arm and held it tightly with both hands.
Cal said, "Didn't you hear me?"
"I heard you."
"Abra, my mother was a whore. I've got her blood. Don't you understand? What shall I do?"
"We're going back to your father's house," said Abra.
Lee and Cal and Abra went into the bedroom together.
"Adam, can you hear me?" asked Lee.
The blue eyes closed slowly, then opened. Lee said, "Thank you, Adam. I know how hard it is. I'm going to ask you to do a much harder thing. Here is your son Caleb - your only son. Look at him, Adam!" The pale eyes looked until they found Cal.
Lee's voice continued. "I don't know how long you will live, Adam. But your son will live. He will marry and his children will be all that remains of you. He acted in anger, Adam, because he thought you had rejected him. The result of that anger is that his brother and your son is dead. Your son is marked with guilt - almost more than he can stand. Adam, please forgive him. Don't leave him alone with his guilt. Adam, can you hear me? Forgive him!"
A terrible brightness shone in Adam's eyes and he closed them.
Lee said, "Help him! Give him his chance!"
Adam's breath came quick with the effort and then slowly his right hand lifted - lifted an inch and then fell back.
Lee whispered, "Thank you, my friend."
Adams eyes opened and he tried to speak. His whispered words seemed to hang in the air, "He has the choice".
His eyes closed and he slept.
مشارکت کنندگان در این صفحه
تا کنون فردی در بازسازی این صفحه مشارکت نداشته است.
🖊 شما نیز می‌توانید برای مشارکت در ترجمه‌ی این صفحه یا اصلاح متن انگلیسی، به این لینک مراجعه بفرمایید.