سرفصل های مهم
فصل 07
توضیح مختصر
زمان مطالعه

9 دقیقه

سطح

ساده
دانلود اپلیکیشن «زیبوک»
این فصل را می‌توانید به بهترین شکل و با امکانات عالی در اپلیکیشن «زیبوک» بخوانید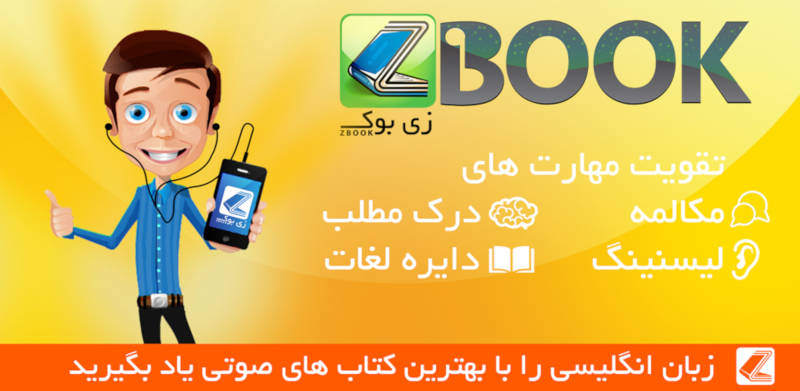 متن انگلیسی فصل
CHAPTER SEVEN
New Names, Old Names
On the Trask place Adam withdrew into himself. A gray cloud hung over him that slowed his movements and his thoughts. He was aware of the twins because he heard them cry and laugh, but he felt only a slight dislike for them. To Adam they were symbols of his loss.
Lee tried to bring Adam back to awareness, but Lee was a busy man. He cooked and washed, he bathed the twins and fed them. Through his hard and constant work he grew fond of the two little boys.
One day Lee saw Samuel Hamilton and his son Will in new store in King City. They sat together at a little round table in the barroom next door.
"I've wanted to go and see you and Adam," said Samuel, "but I didn't think I could do any good."
"Well, you can't do any harm. I thought he'd recover from it. Just he still walks around like a ghost."
"It's over a year, isn't it?"
"Three months over."
"What did he name the twins?"
"They don't have any names."
"You are making a joke, Lee. What does he call them?"
"He calls them they."
"I mean when he speaks to them."
"When he speaks to them he calls them you, one or both."
"This is nonsense," Samuel said angrily. "No names! I'll come tomorrow and I'll bring a horse-whip."
Adam was thinner than Samuel remembered. It took a little time for him to notice that Samuel was in front of him. A look of displeasure pulled down his mouth.
"What do you want?" he asked.
A kind of joy lighted Samuel's eyes at the rudeness. "You don't deserve your children. For a year you've lived with them and you haven't even given them names."
Adam said, "What I do is my business."
Samuel struck him with a work-heavy fist, and Adam lay in the dust. Samuel asked him to rise, and when Adam accepted struck him again, and this time Adam did not get up. He looked stonily at the threatening old man.
The fire went out of Samuel's eyes and he said quietly, "Your sons have no names."
Adam replied, "Their mother left them motherless."
"And you have left them fatherless." He reached down and put his arms around Adam's shoulders and helped him to his feet. "We'll give them names," he said.
Adam wore a faraway look, but his eyes were not dead as they had been. He said, "It's hard to imagine I'd thank a man for insults, but I'm grateful."
Lee carried out the twins, one under each arm, and put them on the ground beside the table and gave each boy a stick for his hand to shake and make shadows with.
The two men sat looking at the twins when suddenly Adam leaned forward. "These boys don't look alike!" he cried.
"Of course they don't. They're not identical twins."
"That one - that one looks like my brother. I just saw it. I wonder if the other looks like me"
"Both of them do."
Lee came out with a plate of fried chicken, a bowl of smoking boiled potatoes, and a deep dish of vegetables. "I don't know how good it will be," he said. "The hens are a little old." He returned to the house to get a bottle of wine.
While he was gone Adam said, "It's strange to me. He used to speak differently."
"He trusts you now," Samuel said. Lee joined them at the table and the men ate quietly.
"We'd best get on with the naming," Samuel said when they are a mystery. I've never known whether the name is shaped by the child or the child changes to fit the name. Have you thought about your name, Adam? We could call them Cain and Abel."
Adam said, "Oh, no, we can't do that. I want them to start fresh."
"I don't understand that story at all, but I feel it," Samuel said. "Do you understand it, Lee?"
"No, but maybe I don't remember the details very well."
"I haven't heard it since I was a child," said Adam.
Samuel said, "Cain was the firstborn of Adam and his wife Eve, then his brother Abel was born. Abel was a keeper of sheep but Cain was a farmer. After some time Cain brought part of his harvest and offered it to the Lord and Abel brought a fat young sheep. The Lord was pleased with Abels offering, but not with Cain's.
"And Cain was very angry. The Lord said to Cain, 'Why are you angry? If you do well, you will be accepted. And if you do not do well, you will sin. And your sin will try to rule over you, but you will rule over it.'
"And Cain turned against his brother and killed him. And the Lord said to Cain, 'Where is your brother?' And Cain said, 'I don't know. Am I my brother's keeper?' The Lord punished him by sending him away from his home. Cain was afraid that he would be killed for his crime, but the Lord put a mark on him so everyone would recognize him. He said that anyone who killed Cain would be punished. And Cain went away from the presence of the Lord and lived in a land to the east of Eden."
Adam said, "I think Cain was treated unfairly."
"Maybe he was," said Samuel. "But Cain lived and had children, and Abel lives only in the story. We're all Cain's children."
"And we're all guilty," said Adam. "We're all descended from Cain and his guilt is in all of us."
"Yes, it's everybody's story," said Lee. "That's why it's the best- known story in the world. I think it's the symbol story for the human soul. I think everyone in the world to a large or small extent has felt rejection. And with rejection comes anger, and with anger some kind of crime in revenge for the rejection, and with the crime guilt - and there is the story of mankind. I think that if rejection could be ended, there would be fewer crazy people."
"I'll think about that when I'm alone," said Samuel. "But I drove over here today to help name the twins and they're not named. I'll have to be going home soon."
Adam said desperately, "Name me some names."
"From the Bible?" asked Samuel.
"From anyplace."
"Well, let's see. Of all the people who started out of Egypt only two came to the Promised Land, Caleb and Joshua. Would you like them for a symbol?"
"Joshua was a soldier - a general," Adam said. "I don't like soldiering. I like Caleb, though - Caleb Trask."
One of the twins woke up and began to cry. "Caleb's named," said Samuel. "He's the smart one - the dark one. See, the other one is awake too. Well, I've always liked Aaron, but he didn't reach the Promised Land." The second boy almost joyfully began to cry.
"He's Aaron, then," said Adam. "Yesterday I couldn't tell them apart, Aaron and Caleb. I'm glad you came, Samuel. There's a weight off me."
مشارکت کنندگان در این صفحه
تا کنون فردی در بازسازی این صفحه مشارکت نداشته است.
🖊 شما نیز می‌توانید برای مشارکت در ترجمه‌ی این صفحه یا اصلاح متن انگلیسی، به این لینک مراجعه بفرمایید.