سرفصل های مهم
فصل 02
توضیح مختصر
زمان مطالعه

15 دقیقه

سطح

متوسط
دانلود اپلیکیشن «زیبوک»
این فصل را می‌توانید به بهترین شکل و با امکانات عالی در اپلیکیشن «زیبوک» بخوانید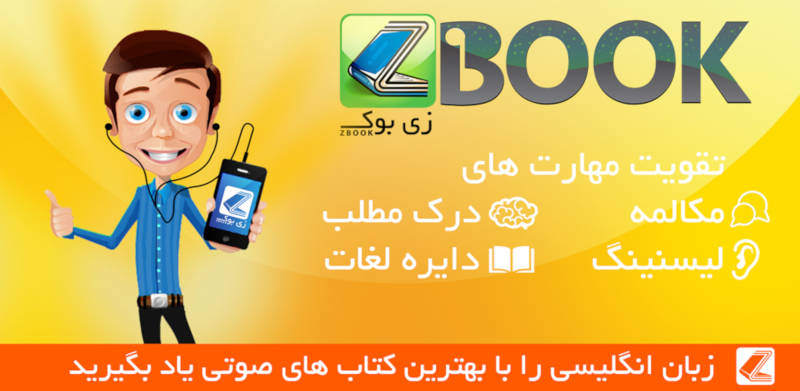 متن انگلیسی فصل
CHAPTER TWO
Brothers and Rivals
Adam Trask was born on a farm near a little town in Connecticut in 1862, six months after his father Cyrus joined the army. It was the time of the American Civil War. Cyrus Trask enjoyed his short training period, and the drinking and gambling and women that were part of army life. Then, he marched south with the Connecticut soldiers.
He first saw the enemy at eight o'clock on a spring morning. At eight-thirty, a bullet tore through his right leg, and an army doctor cut the leg off below the knee. It was painful, but he recovered quickly and returned home six weeks after Adam's birth with a wooden leg that he'd made himself. He also brought back a disease that a woman had given him in the army camp.
When his wife caught this disease, she asked herself why. She believed that it was the result of some forbidden dreams she had had during her husband's absence. She then punished herself by holding her head under the shallow water of a muddy pool until she drowned.
Cyrus drowned his sorrow in whiskey, and when baby Adam cried he gave him whiskey too. After three days, Cyrus bought a goat and the baby drank its milk. Adam not only survived, but was also strong and healthy.
Cyrus wanted a woman to look after Adam and himself, so a month later, he chose the seventeen-year-old daughter of a neighboring farmer. Two weeks after that, they were married and she was pregnant. The neighbors were not surprised. Men often hid three or four wives in a normal lifetime.
Alice Trask had many good qualities. She kept the house clean and she never complained. She never spoke unless someone spoke to her. She never gave an opinion, and when a man talked she listened. For Cyrus, these were Alice's finest assets. These qualities helped him as he ran the farm and made up stories about his life as a soldier. The first person he told about his time in the army was Alice. As she listened quietly, his war experiences grew. He read books and newspapers and studied maps. Soon he knew the names of the battles and the officers who led them.
Alice and the two little boys sat silently and respectfully as he talked about the fighting he had seen. At first, he knew he was lying, but soon he began to believe that he had been there. And not only had Private Trask fought in every important battle in the Civil War, he had also given advice to the generals and even President Lincoln himself!
In time, he became a genuine military expert. He wrote letters to the War Department that criticized the army and the way they had fought the war. He wrote articles for magazines, and the government consulted him about the organization of the army.
He later went to work for the Grand Army of the Republic, and traveled all over the country to attend meetings. And so he entered public life.
Cyrus Trask organized a military life for his family. Alice survived by staying quietly in the background, but Adam and his half-brother Charles could not escape his discipline. Cyrus was sorry that he could not be a permanent soldier because of his wooden leg, but he decided that the army was the only honorable profession for his sons. He began their training early. He made them do exercises and march for miles carrying bags full of stones on their backs. They practiced shooting for hours.
Adam hated their military life. He realized that his father was not doing it for them, but for himself. He was not a great man at all. Adam was an obedient child and he wanted to avoid trouble, so he kept these thoughts to himself.
His brother Charles was a little more than a year younger than Adam. He was more aggressive, like his father, more athletic and more competitive. Charles beat Adam easily at any contest, so he preferred to compete with other children. He felt sorry for Adam because he was weak, so he fought other boys who challenged his brother.
Adam admired his brother for his strength and intelligence, but they were not close. He never wanted to share his secret thoughts with him. He depended on his brother, but there was no feeling of love.
As Adam grew up, he was afraid of one thing in particular; he feared the day he would be sent to the army. His father spoke of it often. "It'll make a man of you," he repeated.
Charles was almost a man, and a dangerous man, even at fifteen. One evening, Adam won a game he was playing with Charles, and his brother beat him until he was unconscious. After that, Adam made sure that he never won at anything. Neither the boys nor Alice ever told Cyrus about the beating, bud he seemed to know. In the months that followed, he was gentle with Adam, and he did not punish him anymore. He spoke to him alone every night about the nature of a soldier, and he did not permit Charles to listen.
"There are so many things I want to tell you," said Cyrus later one afternoon. "From the day a child is born, he's taught to protect his own life. But when he becomes a soldier, he has to put his life in danger without going mad. If you can face death then you'll never be afraid again. That's the greatest reward of all. Think about that."
Why don't you talk to Charles about it?" asked Adam. "He'll be a better soldier than I will."
"Charles won't be going into the army," replied Cyrus. "He doesn't need to. Charles isn't afraid of anything, so he could never learn anything about courage. And the army would release things him that should be controlled."
Adam complained, "You never punished him, you let him live his own life, you praised him, you didn't hate him, and now you let him stay out of the army." He stopped, frightened of his father's anger.
His father did not reply. He walked to the kitchen door and stopped. "You want to know why, don't you?" he said quietly.
"Maybe I shouldn't tell you, but I will. You aren't clever. You don't know what you want. You let other people walk over you. You're weak, and sometimes I think you'll never do anything with your life. But I love you better. I always have. And that's why I hurt you. Now shut your mouth and go in to your supper. I'll talk to you tomorrow night. My leg aches."
There was no talk at supper. Adam thought his brother watched him secretly. He finished eating and pushed back his chair. "I'm going for a walk," he said.
Charles stood up. "I'll go with you."
The two boys walked down the dark road together. "What did he say to you this afternoon? I saw you walking together."
"He just talked about the army, like always."
Charles moved closer to his brother. "You're lying!" he said. "He was talking to you the way he talks to his friends. You're trying to take him away from me, aren't you?"
Adam backed away, breathing deeply to control his fear. Charles's voice rose. "And what happened on his birthday? I bought him a pocketknife with three blades and a pearl handle, made in Germany. It cost me seventy-five cents! 'Thanks,' he said. Just 'thanks.' And where is it now? He never uses it. Did he give it to you?" Adam heard the cold anger in his voice. "And what did you do? You picked up a little dog from the side of the road and you gave it to him. He laughed like a fool and said it'd make a good bird dog. That dog sleeps in his room. He plays with it while he's reading. And where's the knife? Thanks,' he said. That's all."
Charles spoke in a whisper and his eyes were cold. There was a little smile on his face. Adam jumped back desperately and guarded his face with his hands.
Charles drove his fist into Adam's stomach. Adam dropped his hands. His brother hit him methodically in the head, the heart, the nose, the stomach, then the head again. Adam watched Charles through blood and tears, not understanding. Once he swung wildly at Charles, but his brother avoided it easily and continued working like a machine.
Pain flashed through Adam's body. He wondered why he was still standing and conscious. Suddenly the darkness came over him and he fell. Charles stood over Adam, breathing hard, then he turned and walked quickly back toward the house.
As consciousness came back quick and frightening to Adam, he heard rapid footsteps on the road. He pushed himself onto his knees, crawled through the long grass at the side of the road, then slid into the wet ditch. The footsteps came close, then stopped. Charles lit a match and looked through the darkness. In his right hand shone a long knife. He moved on and struck another match and then another. Finally he gave up and went away. He threw the knife far into a field.
Adam crawled out of the water and stood up. He walked slowly back to the house, almost fainting. He stood in the doorway. Cyrus looked at his bloody face in surprise.
"Why did he do it?" he asked.
"I don't know," said Adam.
His father stood up angrily. He grabbed Adam by the arm and squeezed it hard. "Tell me! And don't lie to me!"
Adam searched for the answer through his pain. "He thinks you don't love him."
Cyrus picked up his shotgun from its place in the corner of the kitchen and checked that it was loaded. "Alice, help Adam to bed" he said quietly, and went out the door.
Charles spent some time laughing and drinking with his friend in the hotel in town, then they moved on. But he heard about the shotgun, so he hid for two weeks before returning home.
Adam stayed in bed for four days. On the third day his father showed his power with the military. He did this for his own pride and as a reward for Adam. An army captain and two sergeants in blue dress uniforms came to the house. Two privates waited outside with the horses. Cyrus watched with tears in his eyes as Adam was enlisted in the army.
"You're going to Indian country, son," he said proudly. 'There's a lot of work to be done."
"Yes, sir," replied Adam.
Adam had always hated violence, and during his five years as a solder he learned to hate it even more. At that time the army was talking the Indians' land for settlement. When the Indians rebelled, they were killed and the survivors were forced to live on the poorest land.
When Adam shot at a man, he shot to miss. He knew that he was a good soldier, but he did not care. It was more important for him not to hurt anyone. But he was not a coward. He risked his life more than once to save wounded men, and he volunteered to do extra work in the field hospital.
Charles wrote regularly to his brother. He told him about the farm, about Alice's death and their father's move to Washington. Charles wrote many things that he could never say, and a closeness grew that neither of them could have imagined.
Adam kept one letter because he did not understand it.
Charles gave all the news, then the handwriting changed. "I want to talk about something. Why didn't our father use that knife? It was a good knife, and he needed one. If he'd even kept it in his pocket, I wouldn't have gone after you. But I had to. I've never thought like this before. Now I feel like something's not finished. I should be there and you should be here." The letter was unsigned. Maybe Charles had not intended to send it. Adam shivered every time he read it, but he did not know why.
مشارکت کنندگان در این صفحه
تا کنون فردی در بازسازی این صفحه مشارکت نداشته است.
🖊 شما نیز می‌توانید برای مشارکت در ترجمه‌ی این صفحه یا اصلاح متن انگلیسی، به این لینک مراجعه بفرمایید.