سرفصل های مهم
فصل 08
توضیح مختصر
زمان مطالعه

14 دقیقه

سطح

ساده
دانلود اپلیکیشن «زیبوک»
این فصل را می‌توانید به بهترین شکل و با امکانات عالی در اپلیکیشن «زیبوک» بخوانید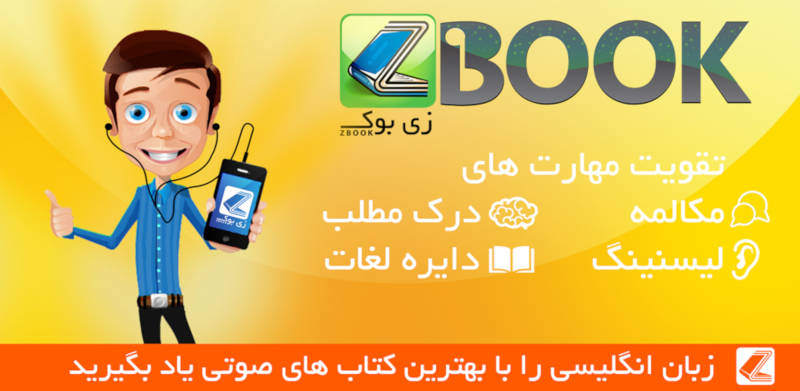 متن انگلیسی فصل
CHAPTER EIGHT
Goodbyes
The Hamiltons were strange, nervous people, and some of them were too sensitive and they broke down. This happens often in the world.
Of all his daughters, Una was Samuels's greatest joy. Even as a little girl she hungered for learning. Una and her father shared a love of learning - secret books were borrowed and read, and their secrets communicated privately.
Una met and married a dark, serious man. He was one of those men who live in poverty so that they can learn. He studied photography. He believed that the exterior world could be transferred to paper - not in the ghost shadings of black and white, but in the colors the human eye sees.
He took Una away to the north, and it was black and lost where he went and they must have had a very hard life. Una wrote letters without joy but also without self-pity. And then she died and her body was shipped home.
Una was dead before I remember, but George Hamilton told me about it years later and his eyes were full of tears. "Her nails were broken and her fingers were all cracked and worn out. And her poor, dear feet - they had not worn shoes for a long time."
Una's death struck Samuel like a silent earthquake. He felt that he could have done more for her. His young skin turned old, his clear eyes dulled, and his great shoulders bent. He became an old man.
His other children were doing well. George was in the insurance business. Will was getting rich. Joe had gone east and was helping invent a new profession called advertising. The girls were married, all except Dessie, and she had a successful dressmaking business in Salinas. Only Tom had never got started. Samuel told Adam that he came close to greatness but he could not decide what to do.
Sometimes Tom took me fishing. We started before the sun came up and drove the horse cart straight toward the mountains. I can't remember the sound of his voice or the kind of words he used. I can remember both about my grandfather, but when I think of Tom it's a memory of a kind of warm silence. Maybe he didn't talk at all.
On Thanksgiving of 1911, the Hamilton family gathered at the ranch. They arrived with presents and more food than even this family could eat. Their children filled up the place with noise. Liza ordered and organized and Samuel stayed with the talk and the singing and the memories until suddenly he tired and he went to his bed.
When the mother and father were gone, Will brought the whiskey in from the blacksmith shop and the family had a meeting. There were Tom and Dessie, George and his pretty Mamie, Mollie and William J. Martin, Olive and Ernest Steinbeck, Will and his Deila.
They all wanted to say the same thing - all ten of them. Samuel was an old man. It was a shocking discovery for them all, like suddenly seeing a ghost.
Will Martin said, "Life is too hard here. Why don't we get him to sell out and move to town? Mollie and I would like them to come and live with us." They were silent after that; the idea of not having the ranch, the dry, stony desert of the heartbreaking hillside, was shocking to them.
Will Hamilton said, "No, he will never sell the ranch, and if he did I don't think he'd live a week. But there's another way. Maybe he could come for a visit. Tom, could you run the ranch?"
"Oh, that's nothing," said Tom. "It's no trouble to run the ranch because the ranch doesn't run - never has. But I can't talk to him about it - he'd know why we're doing it."
George said, "We could write it in a letter - a kind of invitation. And when he got tired of one of us he could go to another." And that is how they left it.
Tom brought Olive's letter from King City and gave it to Samuel. Samuel went into the kitchen where Liza was cooking, then came back outside where Tom was waiting.
"Tom, do you think you could look after the ranch if your mother and I took a little trip? Ollie wants us to stay with her for a while in Salinas."
"Sure," said Tom. "How long do you plan to be gone?"
Samuel's blue eyes looked into his. "Tom, my son, if you have a secret with your brothers and sisters, I don't mind. I think that's good, but don't tell the others I know. I know where I'm going and why I'm going, and I'm content."
Having made up his mind, Samuel made formal calls on all his neighbors, the old-timers who remembered how it used to be. And when he drove away, they knew they would not see him again, although he did not say it.
He saved his visit to the Trask place for last. He had not been there for months. Adam was not a young man now. The boys were eleven years old.
"How is Adam?" Samuel asked.
"He's all right," Lee said. "But he hasn't changed much."
"And how are the boys?"
"You'll see when they come home from school. They're like two sides of a coin. Cal is quick and dark and watchful, and his brother - well, he's a boy you like before he speaks and like more afterward."
The dinner table was set in the house. The twins came in silently and stood shyly staring at their guest.
"It's a long time since I've seen you, boys. You're Caleb, aren't you?"
"I'm Cal."
"Are you called Aaron?"
"Yes, sir."
Lee laughed. "He spells it with one a. The two as seem a little fancy to his friends."
"I've got thirty-five Belgian rabbits, sir," Aron said. "Would you like to see them? I've got eight newborns - just born yesterday."
"I'd like to see them, Aron." Samuel's mouth turned up a little at one corner. "Cal, don't tell me you're a gardener."
Lee's head turned quickly and he inspected Samuel. "Don't do that," he said nervously.
Cal said, "Next year my father is going to let me have part of the flat land."
Aron said, "I have a male rabbit that weighs fifteen pounds. I'm going to give it to my father for his birthday."
Adam joined them at the table and the boys ate quickly and quietly, then excused themselves.
Lee brought the coffeepot to the table and filled the cups and sat down. "Mr. Hamilton, do you remember when we talked about the story of Cain and Abel?"
"I certainly do. And that was a long time ago."
"Ten years nearly," said Lee. "Well, the story affected me deeply, and I read every word again. Then I compared the translations we have and they are fairly close. There was only one place that bothered me. It is when the Lord has asked Cain why he is angry. The Lord says, 'If you do well, you will be accepted. And if you do not do well, you will sin. And your sin will try to rule over you, but you will rule over it! In the English translation, this was a promise that Cain would overcome sin.
"Then I got an American translation of the Bible. It says, 'Rule over sin! Now this is very different. This is not a promise, it is an order. And I began to worry about it. I wondered what the original word of the original writer had been that these very different translations could be made."
Samuel leaned forward and the old young light came into his eyes. "Lee," he said, "don't tell me you studied Hebrew!"
"I'm going to tell you. I went to San Francisco to the headquarters of our family association. It's a center where any member of the Lee family can get help or give it. I went there because in our family there are a number of ancient men who are great thinkers. I respectfully told one of these wise men about my problem, read him the story, and told him what I understood from it. The next night four of them met and called me in. We discussed the story all night long."
Lee laughed. "I guess it's funny," he said. "Can you imagine four old gentlemen, the youngest is over ninety now, beginning the study of Hebrew? They hired a teacher. Exercise books, grammar, vocabulary, simple sentences. Every two weeks I went to a meeting with them, and in my room I covered pages with writing. I bought every known Hebrew dictionary. But the old gentlemen were always ahead of me.
"After two years we felt we could approach the story of Cain and Abel. My old gentlemen thought that these words were very important too - You will rule over sin and Rule over sin. And this was the gold from our mining: You may."
Samuel said, "It's a wonderful story, but why are these words so important?"
"Don't you see?" Lee cried. "The American translation orders men to triumph over sin. Many millions of people obey this because it is an order. The English translation makes a promise in you will, meaning that men will surely triumph over sin. And there are many millions who believe that they will overcome sin even without trying. But the Hebrew word that translates as you may gives a choice. A man can choose whether or not to fight against sin and to win. And that choice makes a man great."
Adam said, "I don't see how you could cook and raise the boys and take care of me and still do all this."
"Neither do I," said Lee. "But I feel that I am a man because of those two words, "You may". It's my choice."
Lee and Adam walked out to the barn with Samuel to say goodbye. Samuel said, "Do you like your life, Adam?"
"Of course not."
"If I had a medicine that might cure you and also might kill you, should I give it to you?"
Lee said, "Be careful, Mr. Hamilton. Be careful."
"Adam, do you want the medicine?" Samuel said.
"Yes. I don't know what it is, but give it to me."
"Adam, Cathy is in Salinas. She owns a whorehouse, the most vicious in this whole end of the country. The worst things humans can think of are for sale there and the worst people come there for satisfaction. But it is worse than that. Cathy, and she is now called Kate, takes the fresh and the young and the beautiful and damages them so that they can never be healthy again. Now, there's your medicine. Let's see what it does to you."
"You're a liar!" Adam said.
"No, Adam. I am many things, but I am not a liar."
"Lee, is this true?"
"Yes, it's true."
Adam stood for a moment and then he turned and ran. They could hear his heavy steps running and tripping until he went over the hill.
"Your medicine is like poison," said Lee.
"I know, but I chose to tell him. And I have forced him to choose to live or to die. Now it's time to go, Lee."
"Goodbye, Samuel," Lee said. He turned and looked after the cart and on the hill he saw old Samuel against the sky, his white hair shining with starlight.
مشارکت کنندگان در این صفحه
تا کنون فردی در بازسازی این صفحه مشارکت نداشته است.
🖊 شما نیز می‌توانید برای مشارکت در ترجمه‌ی این صفحه یا اصلاح متن انگلیسی، به این لینک مراجعه بفرمایید.