سرفصل های مهم
فصل 10
توضیح مختصر
زمان مطالعه

10 دقیقه

سطح

ساده
دانلود اپلیکیشن «زیبوک»
این فصل را می‌توانید به بهترین شکل و با امکانات عالی در اپلیکیشن «زیبوک» بخوانید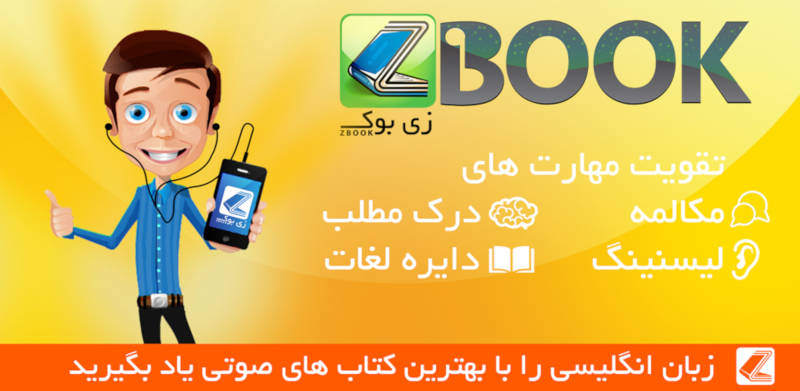 متن انگلیسی فصل
Chapter ten
The Meeting
When Inman was only a day's journey away from Black Cove, he stopped at a stream to wash himself and his clothes. He built a fire and spread the clothes on bushes near the fire to dry. He hoped to see Ada soon. He had imagined the scene many times, had seen himself walking up the road into Black Cove, exhausted, but with his courage and strength written on his face. He would be washed and in a clean suit. Ada would step out the door dressed in her fine clothes and would know him immediately. She would run to him, rushing across the yard, and then they would hold each other.
He had seen it in his mind so often that he was now unable to imagine it any other way. He found his way to Black Cove, taking care not to follow the road until he was near the house.
When he came to it, there was smoke from the chimney but no other sign of life. He knocked at the front door again but no one came. Then he went to the back door and knocked, and eventually an upstairs window opened and a black-haired boy asked him who he was and what he wanted.
In time, Inman persuaded the Georgia boy to let him in. They sat by the fire and Inman heard the story of the killings. The boy gave him the best directions he could and Inman set off again, walking up the mountain.
When he reached the place where three paths came together, there was hardly enough light for Inman to study the ground and see what story it told. There was black blood beneath a big tree where killing had been done. There had been a recent fire, and tracks led to a cross of sticks standing at the head of a hole that had been filled in.
Inman was puzzled, because he knew that two men had been buried there, but it seemed that only one had been. There were pieces of root on the ground and he picked them up and smelled them. He looked to where the tracks led, but he could not see far before they started disappearing in the dark. So he went and sat on a rock and listened to the stream, and tried to invent a story that would explain why the two women had gone on across the mountain instead of going back home.
But it was hard to think in the state he was in. For two days, Inman had not eaten. He looked at the roots on the ground and thought about eating them, but then he picked them up and threw them into the stream. He intended to fast until he found Ada. If she would not have him, he would go on to the heights and see if the doors of the Shining Rocks would open to him. Inman could think of no reason to hesitate. He would walk right out of this world and keep on going into that happy valley the old Cherokee Indian woman had described.
Inman lit a fire and rolled two large stones into it to heat. For a long time he lay wrapped in his blankets with his feet to the fire. His thoughts came and went and he had no control over them. Inman was afraid that he was falling apart at a bad time. He had hoped that Ada might save him from his troubles and the bad things he had done in the last four years. But a dark voice came into his mind and said that it didn't matter how much you wished for something and prayed for it, you would never get it. You could be far too ruined, with fear and hate eating your heart so that you were ready for your hole in the ground. But another part of Inman knew that there were tracks in the snow, and that if he woke up on one more day he would follow them wherever they led.
The fire began to die out, and he rolled the hot stones onto the ground and stretched out next to them and fell asleep. The cold woke him before dawn, and he set off to follow the tracks, although by now they were very faint. Then snow started falling again and they started to disappear. Inman began to run. But soon they had gone completely and Inman stopped in a place where the only sound was of snow falling on snow. He thought that if he lay down the snow would cover him, and when it melted it would wash the tears from his eyes.
Ada and Ruby slept until Stobrod began coughing. Ruby went to him and his eyes opened, but he did not seem to know her. She put her hand to his forehead and said, "He's burning. Get some water and I'll put some fresh roots on his wound."
Ada took the pot to the stream and filled it full of water, and gave some of it to the horse. As she returned to the cabin, she saw that there were a dozen wild turkeys among the leafless trees of the hillside. She went in and put the pot by the fire. Stobrod lay quiet.
"There are turkeys on the hillside," she said.
"The gun's over there. Go kill us one," Ruby said.
"I've never fired a gun," said Ada.
"It's easy." Ruby picked up the gun and showed Ada how to use it. Ada looked doubtful and Ruby said, "The worst you can do is fail to kill a turkey, and we've all done that. Go on."
Ada followed the birds for some time, climbing when they climbed and stopping when they stopped. As she walked, she tried to be quiet and still in her movements. She did not take her eyes off them and eventually she got to the distance from them that Ruby had advised. She stood quietly and still they did not see her. Then she raised the gun slowly and fired, and to her surprise a pair fell. When Ada reached the fallen birds, she found that one was male and one female, and that their feathers shone like metal.
---
Inman heard a shot near where he stood. He took his gun and went forward, holding it loosely in his hand. The light was low and snow was falling and had covered the branches of the trees. He walked down into a path, and at the end he seemed to see a figure, and when it saw him it pointed a gun at him.
A hunter, Inman guessed. He called out, saying, "I'm lost," and stepped forward slowly. First he could see the turkeys laid on the ground. Then he could see Ada's fine face on top of a strange figure wearing pants.
"Ada Monroe?" Inman said. "Ada?"
She did not answer but just looked at him, confused, and lowered the gun. She examined him and did not know him. His face was so thin above the beard, and he stared at her out of strange black eyes shining deep under the shadow of his hat. But Inman looked her in the eyes and knew it was Ada and felt love ringing in his soul.
"I've been coming to you on a hard road and I'm not letting you go," he said. But something in him would not let him step forward to hold her. He held out his empty hands.
Ada still did not know him. He seemed a madman, wandering in the storm, knapsack on his back, snow in his beard. She raised her gun again.
"I do not know you," she said.
When Inman heard the words, he thought, "Four years at war, but back now on home ground and I'm no better than a stranger here. This is the price I pay for the last four years."
"I believe I have made a mistake," he said.
He turned to walk away, to go on up to the Shining Rocks and see if they would have him. But there was no path to follow, just trees and snow and his own steps filling fast. He turned back to her and held out his empty hands again and said, "If I knew where to go, I'd go there."
Perhaps it was something about his voice, or the angle of his face. But suddenly Ada knew him. She lowered the gun and said his name and he said yes.
Now Ada looked at his face and saw not a madman but Inman. He was exhausted and thin, but still Inman. There was hunger written on his forehead, like a shadow over him. He needed food, warmth, kindness. In his eyes she could see that the long war and the hard road home had left his mind and heart half dead. Tears came to her eyes and she rubbed them away.
"You come with me," she said.
She picked up the turkeys by their feet and walked off carrying the gun on her shoulder. Inman followed and he was so tired he did not even think to offer to carry the turkeys for her. As they walked, Ada talked to Inman in the voice she had heard Ruby use to speak to the horse when it was nervous. The words did not matter. So she talked of the first thing that came to her, describing the village below and saying that it looked like a famous picture that she had seen on her travels with Monroe.
Inman was too tired to understand what she said. He only knew that she seemed to know her destination and that something in her voice said, "This minute, I know more than you do, and I know that everything might be fine."
مشارکت کنندگان در این صفحه
تا کنون فردی در بازسازی این صفحه مشارکت نداشته است.
🖊 شما نیز می‌توانید برای مشارکت در ترجمه‌ی این صفحه یا اصلاح متن انگلیسی، به این لینک مراجعه بفرمایید.