سرفصل های مهم
فصل 03
توضیح مختصر
زمان مطالعه

17 دقیقه

سطح

متوسط
دانلود اپلیکیشن «زیبوک»
این فصل را می‌توانید به بهترین شکل و با امکانات عالی در اپلیکیشن «زیبوک» بخوانید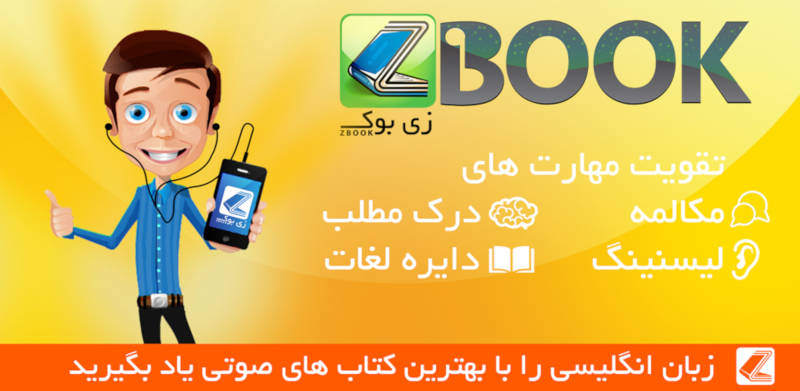 متن انگلیسی فصل
Chapter three
The Journey Begins
It was dawn and the golden sunlight shone down on a tall man in a black hat, with a knapsack on his back, walking west. After the lonely, wet nights he had recently spent, Inman felt half-dead. He stopped and put his boot on the roadside fence, and looked out across the fields. He tried to greet the day with a thankful heart, but he hated this flat land, with its red dirt and bad smell. The wound in his neck felt freshly raw and hurt badly. He put a finger underneath the bandage, and to his surprise realized that the wound had healed over and was no longer a deep red hole.
He calculated that although he had been walking for some days, he had not traveled a great distance from the hospital. His wound forced him to walk slowly and rest more often than he wished. He was very tired and also rather lost, still trying to find a route that went directly toward his home in the Appalachian mountains. But the country consisted of small farms, all cut up by tiny paths that crossed each other, with no signs to say where they were going. He kept feeling that he had been led further south than he wanted. And the weather had been bad, with rain that came suddenly, with thunder and lightning, day and night. Each farm had two or three dogs and he was often forced to fight off their attacks. The dogs and the danger of the Home Guard meant that he was always nervous traveling through the dark nights.
The previous night had been the worst. He had heard the sound of horses and had climbed a tree and watched as a pack of Home Guard came by, searching for men like him to seize and beat and return to the army. When he had climbed down and begun walking again, every tree seemed to have the shape of a man, and once he aimed his pistol at a bush that looked like a fat man with a big hat.
That long night finished, his greatest desire now was to climb over the fence, walk out across the fields into the woods, and sleep. But having at last reached open country, he needed to move on, so he took his foot off the fence and continued walking. The sun climbed the sky and turned hot, and all the insect world seemed interested in Inman's body. In the afternoon he came to a small village with a store and a few houses. Inman decided to risk going to the store to buy food. He put his pistol into his blanket roll in order to look harmless and not attract attention.
Two men sitting on the porch hardly looked up as he climbed the steps. One man was hatless, with his hair standing up on his head. The other man, who wore a cap, was studying a newspaper. Leaning against the wall behind him was an expensive gun. Inman wondered what men like these were doing with such a good gun. He walked past them into the store and they still did not look up. The store did not have much, but Inman bought cornmeal, a piece of cheese, some hardtack, and then he went out onto the porch. The two men were gone. Inman stepped down into the road to go on walking west, eating as he traveled. A pair of black dogs crossed the road in front of him.
Then, as Inman came to the edge of the town, the two men who had been on the porch suddenly came from behind a house and stood in front of him. They were not big men, they were drunk, maybe, and seemed too confident.
"Where are you going, you fool?" the man with the cap said.
Inman said nothing. He finished his food with two big bites. Before the war he had never much liked fighting, but when he had joined the army, he had discovered that fighting was easy for him. He had decided that it was like any other thing, a gift. The two men jumped on him before he even had time to remove his pack. But Inman fought them off and beat both of them to the ground, so that they lay quiet, face down. Then the hatless man rolled over and pulled out a small pistol. Inman seized the pistol and beat the man on the head with it, threw it onto the roof of a building, and walked away.
Outside the town, he turned into the woods and walked away from the road. All through the afternoon he continued west through the woods, stopping now and again to listen for anyone following. Sometimes he thought he heard voices in the distance, but they were faint and were probably his imagination. Night came, and as he walked, Inman's thoughts went back to his home in the mountains, and he remembered the day he first saw Ada.
---
Inman had attended church especially to see Ada. In the weeks following her arrival in Cold Mountain, he had heard much about her before he saw her. She and her father had caused a lot of amusement among the houses along the river road. People sat on the porch, as at the theater, eager to watch Ada and Monroe pass by in their carriage. All agreed that Ada was pretty, but they laughed at her Charleston clothes and hairstyles. If they saw her holding a flower in order to admire its color, or bending to touch a leaf, some called her mad. People could not understand her habit of staring at a thing-bird, or bush, sunset, mountain-and then scratching at a piece of paper with her pen.
So one Sunday morning Inman dressed himself carefully-in a new black suit, white shirt, black tie, black hat-and went to church to take a look at Ada. It had rained and the road was muddy, so that he arrived late and had to take a seat at the back. He could only see the backs of people's heads, but he recognized Ada immediately, since her dark hair was twisted up on her head in a style that was not known in the mountains. A few fine curls lay on her soft neck, and all through the church service, Inmans eyes remained on her white skin. After a while, even before he saw her face, he wanted to press two fingers against the back of her neck.
That morning Monroe preached, as he often did, about the question that worried him most: Why was man born to die? He had no real answer, and people had become bored with his constant questioning. Inman sat staring at Ada's neck, not really listening to Monroe's words, waiting for him to finish.
When the service ended, the men and women left the church by separate doors. The men lined up to shake hands with Monroe and then they all chatted with each other and discussed whether it would rain again. Ada stood on the edge of the group, looking foreign and beautiful and very uncomfortable. Everyone else wore warm woolen clothes, but she was wearing a light, cream-colored dress that did not suit the weather at all. The older women came to her and said things, and then there were embarrassed pauses and they walked away.
"If I went and told her my name, do you think she'd answer me?" said a man who had come to church for exactly the same reason as Inman.
"I couldn't say," Inman replied.
"You haven't an idea how to begin talking to her," another man laughed.
Inman walked away from the group towards Sally Swanger. "I'll do some work on your farm if you'll introduce me," he said.
Sally laughed. "Notice I'm not even asking who to," she said.
"Now's the time," Inman replied.
Mrs. Swanger took Inman's black coat by the sleeve and pulled him across the yard to Ada. He raised his hand to take off his hat.
"Miss Monroe," Sally Swanger said, her face bright, "Mr. Inman has asked to meet you. You've met his parents. His people built the church."
Mrs. Swanger walked away and Ada looked Inman directly in the face. He realized too late that he had not planned what to say.
"Yes?" said Ada. There was not much patience in her voice, and for some reason Inman was amused. He held his hat and looked into it, hoping for an idea.
"You're free to put your hat back on, and say something," Ada said.
"You know, people are very interested in you," said Inman.
"A new experience, am I?" Ada asked.
"No," Inman said.
"Then what would you compare me to?"
"Like picking up a thistle," Inman said.
Ada smiled, liking the comparison. "Tell me this," she said. "A woman earlier said that it was sheep-killing weather. Did she mean it was good weather for killing sheep, or that this weather killed sheep?"
"The first," Inman said.
"Well, then, I thank you. You've been useful to me."
She turned and walked away to her father. Inman watched her touch Monroe's arm and say something to him, and they went to the carriage and drove off.
---
Late in the night, Inman followed a rough road that ran along the banks of the Deep River. It soon went down into a gorge, with high rocks on either side, so that there was only a piece of sky above. It was so dark for a time that Inman had to feel with his feet for the soft dust of the road to find the way. He did not like his position and feared the Home Guard horsemen would find him before he could find a place to leave the road.
Although it was painful, he started to run, and some minutes later he saw a light ahead. As he approached, he saw that a man was standing in the road, holding a lamp. Walking quietly, Inman came closer and stopped by a rock less than ten meters away. The man wore a suit of black clothes and a white shirt. He held a horse by a rope tied around its neck. In the light Inman could see that the horse carried something white across its back.
"Lord, oh Lord!" the man cried. His whole body was shaking and he seemed desperate. Then he walked to the horse and lifted the white object off the animal, and Inman could see that he was carrying a woman, with her black hair brushing the ground. Inman realized that the man was taking her to the edge of the gorge. He could hear the man crying in the dark as he walked.
Inman took out his pistol and ran along the road toward the man. "Put her down," he said.
She dropped at the man's feet.
"What pistol is that?" the man said.
"Step away from her," Inman said. "Get over there where I can see you."
The man stepped across the body and approached Inman. "You're a message from God saying no," the man said. He fell to his knees in the road and Inman saw that his face was shiny with tears. Inman hit him lightly with the pistol so that he fell in the road on his back.
"You deserve to be killed," Inman said.
"Don't kill me, I'm a preacher," the man replied.
Inman showed his surprise.
"Is she dead?" he asked.
"No. She has a child inside her. And I gave her some powder to make her sleep for four hours."
"Not married to her?"
"No."
Inman stepped over to the girl, put a hand to her dark head, and lifted it. She looked drugged, but he could see that she might be attractive.
"Put her back on the horse," Inman said.
The man did as he was told, and then said, "What now?"
"Where did you come from?" Inman asked.
"There's a town not far off," the man replied, pointing up the road in the direction Inman was going.
"Walk in front of me and show me the way," Inman said.
They started walking. Inman kept his pistol in one hand and led the horse with the other. The road soon started climbing through low hills. They walked in silence for some time, until finally the preacher said, "What do you intend doing with me?"
"I'm thinking about it," Inman said. "How did you get into this trouble?"
"It's hard to say. No one in town knows about us. She lives with her deaf old grandmother, and it was easy for her to come away at midnight and lie on a river bank with me until the first birds began to sing."
"You were going to throw her into the gorge like a dead pig."
"Well, yes, but I had to think about my position. If we had been found out, I would have been chased out of town. Believe me, I spent many nights worrying about what to do."
"Why didn't you marry her?"
"I had already asked another woman to marry me."
"Then you shouldn't be a preacher," Inman said.
They walked on and came to a small town on the river bank.
"I'll tell you what we're going to do," Inman said. "We're going to put her back in her bed."
They entered the town. "Which house?" Inman said.
The preacher pointed down the road to a tiny house. When they reached it, Inman took the rope off the horse and tied the preacher by his neck to a tree.
"Stand here quietly and we'll live through this," he said.
He lifted the girl from the horse, with one arm under her waist and another under her soft legs. Her dark head rested helplessly on his shoulder. "I ought to kill him," Inman thought. He carried the girl to the house, put her down by a bush, and looked in through a window. An old lady slept on a bed by the fire, with her mouth open. The door was not locked and Inman put his head inside. "Hey," he said, but the old lady did not move. There was an empty bed at the end of the room, and Inman stepped outside, picked the girl up, and carried her to the bed. He pulled off her shoes and covered her to her chin. Then he left her and walked back out to where the preacher stood tied to the tree. He took pen and ink and paper from his knapsack, and found a place where the moonlight came through the trees. He wrote the story down, then put the paper in a tree branch where the preacher could not reach it.
The preacher watched him and when he guessed what Inman was writing, he kicked at him with his feet.
"You've ruined my life," he said.
"Don't blame that on me," Inman said. "I don't want to have to wonder it you'll be back in that black gorge in a night or two with her lying on your horse again."
"Then shoot me and leave me."
"Don't think that I don't want to do that," Inman said as he walked away.
مشارکت کنندگان در این صفحه
تا کنون فردی در بازسازی این صفحه مشارکت نداشته است.
🖊 شما نیز می‌توانید برای مشارکت در ترجمه‌ی این صفحه یا اصلاح متن انگلیسی، به این لینک مراجعه بفرمایید.