سرفصل های مهم
فصل 04
توضیح مختصر
زمان مطالعه

20 دقیقه

سطح

ساده
دانلود اپلیکیشن «زیبوک»
این فصل را می‌توانید به بهترین شکل و با امکانات عالی در اپلیکیشن «زیبوک» بخوانید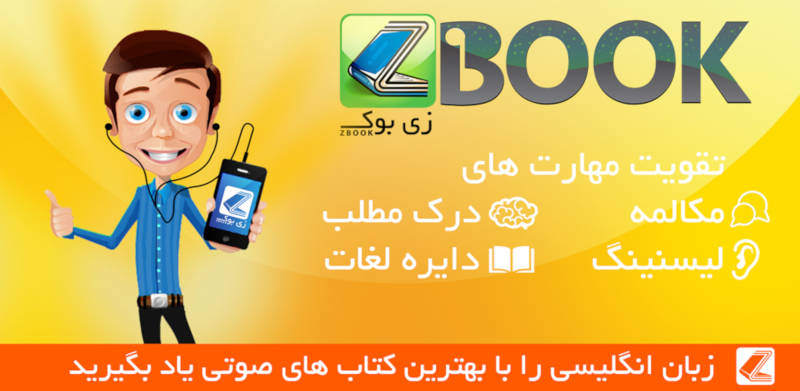 متن انگلیسی فصل
Chapter four
A different kind of killing
I needed luck today. I wasn't absolutely ready for the kill. I'd looked at my map. I had some ideas, but I hadn't reached a final decision on where I was going to find my 'helper'.
Then he found me!
I knew him, of course. He lived near me. I'd seen him around and chatted to him before. I passed him on the street near his house in the middle of the afternoon and said hello. He invited me in for a cup of tea and I accepted.
As soon as we stepped into his house, I knew he was the one. Something in the air seemed different. He was an ex-policeman and he knew something. I was sure of it. I experienced an unusual feeling, partly a warning, partly a call to action.
He turned and started to speak. Immediately I knew what I had to do. He looked in good shape for someone in his early sixties. But I'm young, strong and healthy, and I had the element of surprise on my side. To delay would allow the tiniest possibility of watching my dream die. I couldn't let that happen.
My hands flew forward round his neck. My thumbs pressed hard down on his throat, stopping him breathing. His eyes opened wide and filled with fear as he realised what I was doing.
He fought back. He tried to pull my hands away from his throat, but I was too strong. He hit at my arms, but he was already becoming weak. He reached for my eyes with his fingernails, a last hopeless attempt to save himself.
But I was expecting that. My head shot forward through his hands, my forehead hitting him square on the nose. There was the sickening noise of breaking bone. His hands fell weakly down to his sides, as his face started to turn a kind of bluish purple. A few drops of blood from his nose covered his top lip. His tongue came out. His body became a dead weight in my hands. I let it down gently and laid him on the floor.
Then I sat down next to him. I was breathing hard, my heart going as if I had just run a hundred metres. I could feel the sweat on my face and the fear in my heart. Fear? Or was it excitement?
I took some deep breaths and began to feel calmer. I looked at him. I felt his neck. He was definitely dead.
But I couldn't enjoy the moment as I had hoped. I had a decision to make. I could leave the body here. Or I could take it into the countryside where the other bodies had been found.
I looked round. There was only a little blood. It was all on his top lip and drying fast. There were no obvious signs of a fight. Nothing to show that I had been there. But I'm a planner, a careful planner. I knew that the more I planned, the luckier I would be. So I decided to take the body to the countryside. Sure, the police would realise that the body had been moved - I had watched enough crime shows on TV to know that. But they wouldn't know where the body had been moved from. And that might be important. There might be just some little thing in this room - skin, hair, clothing - that could lead the police to me. But not if they didn't look!
It was a good plan. I felt a wave of pleasure wash over me.
I let myself out of the back door and started to walk home. I would need to steal a car - I obviously couldn't use my car for this. I'd also need a blanket to cover the body in the back of the car, and the three of spades.
Helen Scott pulled the police Land Rover onto the grass at the side of the road, a few hundred metres from Scabba Wath bridge. On the left-hand side of the road was a dry-stone wall, with fields the other side going down to the river at the bottom of the dale. On the right was grass, moorland and some low bushes with yellow flowers. Sheep were wandering freely over the moorland, as they often do at this time of year. It was early evening, not yet dark, and a light rain was falling.
Scott and Neville got out of the Land Rover and climbed to a group of people standing further up the hillside. Kay Harding, the police doctor, was on her knees examining a man's body. He was lying on his stomach, his head turned away looking up the hillside.
Harding stood up as Neville and Scott arrived.
'One of us,' she said, looking at Neville.
Neville's eyes asked the question.
'Brian Barningham,' said Harding. 'He was an inspector in Leyburn. He stopped work last year just after his sixtieth birthday and moved to Richmond.'
'God!' Neville shook his head in disbelief. 'I know. I was there at his leaving party. I knew him quite well.'
Harding bent down to look at the body again.
'I'm afraid it's not pretty to look at,' she said. 'He was strangled. He was also hit in the face about the time he died.'
'Is it the same…' began Scott.
'Yes,' replied Harding, straightening up and passing a plastic bag to Neville. Inside it was a playing card. The three of spades. And across the middle of the card were the words 'By hand'. Neville passed it to Scott, who looked at it and gave it back to Harding.
'But there is a difference,' said Harding, bending down again for another look. 'The body's been moved.'
'Killed here and just moved?' asked Scott. 'Or killed somewhere else and brought here?'
'Oh, killed somewhere else and brought here,' answered Harding. 'I mean, he's lying on his front now. But after death I'd say he spent a short time on his back and then longer on his side.'
Neville looked at the moorland round about, then down at the roadside.
'Get some scene-of-crime tape,' he said, turning to Scott. 'I want it twenty metres each side of the body, down to the road. No-one else can walk there until that area's been searched.'
'Right,' replied Scott, nodding at a couple of the officers in the group to do what Neville wanted.
'And I mean "searched",' continued Neville. 'Carefully. I want officers on their hands and knees. The killer must have come by car, so look for tyre marks by the side of the road too.'
'OK,' answered Scott.
'Who found the body?' asked Neville.
'A local farmer,' replied Harding. 'First farm on the left, that way.' She pointed down the road to her right. 'He had to get back - said something about his sheep.'
'OK,' said Neville. 'We'll talk to him.'
'Time of death?' asked Scott.
'Some time this afternoon,' said Harding. 'Three or four, maybe. It was quite a warm afternoon before the rain came, so it's not easy to be exact.'
'OK. Thanks, Kay,' said Neville. 'He's all yours.'
'He was divorced,' said Neville, looking at Scott. 'But I guess someone ought to tell his ex. I'll go and do that. I know where she lives. You look after things here and talk to the farmer who found the body. I'll meet you back in Reeth in an hour or so.'
---
At seven o'clock the following morning, Fiona Russell yawned as she checked her email in the operations room. She'd had three hours sleep. She'd stayed up well into the night reading reports from officers in Bristol, Richmond and Reeth. A new email had come in from Bristol overnight, but it didn't contain any useful information. She'd now seen everything to do with the first two murders and everything that had so far come in about the third. The only thing that seemed odd to her was that the third body had been moved. Why was that? Had he had to move it? And if so, why?
She was just turning these questions over in her mind when the door opened and Neville and Scott came into the room, carrying cups of coffee. Neville was speaking.
'… they're going to go crazy,' he was saying. 'Two murders in forty-eight hours.' He looked at Russell. 'Journalists!' he explained - with feeling. 'As if we didn't have better things to do than talk to them! We have work to do.'
Neville walked through to the interview room and put his coffee on the table.
'The killer's made a mistake,' he said, changing the subject. 'I'm sure of it. He's made a mistake and we've got to make the most of it.' He looked at Russell.
'What do you think about it, Fiona?' Neville asked. 'Moving the body, I mean.'
Russell joined them and they all sat down.
'It is strange,' she replied. She thought for a minute and then looked at Neville.
'Up until now we haven't looked at any CCTV film, have we?' she asked.
'There are no CCTV cameras where the bodies were found,' replied Neville. 'We've got no idea what to look for, or where.'
'We might have now,' said Russell.
'What do you mean?' asked Neville.
'Well, we now know Barningham was killed some time soon after three o'clock. And his body was found at about six thirty.' She put a finger to her lips as she continued to think her idea through. 'Our killer might live in one of the villages in Swaledale or Arkengarthdale, or Wensleydale even. But equally he might live in one of the nearby towns.'
'Where there are CCTV cameras,' said Scott.
'Good thinking,' said Neville. He looked at Scott. 'Get going, Helen. We want all CCTV film from the roads leading out here from both Richmond and Leyburn.'
'And Catterick?' asked Scott.
'Yes,' replied Neville. 'And maybe Barnard Castle too. Also, get someone to keep those journalists off our backs. I'll talk to them later this afternoon if I've got time.'
Scott got up and left the room.
'Any news from Bristol?' asked Neville, turning to Russell.
'It's still possible that Kenworthy and McFadyen knew each other,' answered Russell. 'We now know they were both at the university at the same time. However, the Bristol police haven't been able to establish that they ever actually met.'
'OK,' said Neville. 'Keep on at them. And what about McFadyen's husband? Any news on him?'
'He's in the clear,' replied Russell. 'Helen sent some officers round to talk to his neighbours. One of them saw him putting his rubbish out at the time of the murder.'
'Right,' said Neville. 'I suppose crossing someone off our list is a kind of move forward.'
Russell smiled tiredly at Neville as Scott came back into the room.
'This latest murder does raise a few questions,' said Russell. 'The first is: why did he move the body this time? Also, the fact that Barningham was ex-police - is that important in anyway?'
Neville and Scott both shook their heads.
'No idea,' replied Scott.
'The other thing,' continued Russell, 'is: why is he doing this? There has to be a reason, even if it only means something to him. Look at the ways he's killed: hit on the head with a stone, stabbed with a knife, strangled. The first card didn't have any writing on it. But the second and third said "By knife" and "By hand".'
'It's almost as if he's trying out different ways of killing people,' said Scott.
'Exactly,' replied Russell.
There was silence for a moment.
'Maybe to show that he can,' suggested Scott.
More silence.
He doesn't seem to be getting pleasure from making people suffer,' said Russell. 'I mean, some serial killers take ages - they almost play with the people they kill.'
'So you'd say it's the act of killing that's important to him then, would you?' asked Neville.
'Yes, I think so,' replied Russell.
---
Later that morning Scott was walking back from the baker's in Silver Street, after an unsuccessful attempt to buy some cheese sandwiches, when she saw Jonathan Greene walk into the Shoulder of Mutton pub. He had a large bag over his shoulder and was wearing a patterned grey shirt and grey trousers. Given his appearance and build, it wasn't a great fashion choice. He looked a bit like a baby elephant.
'Well, there's always one way to find out what he's doing here,' Scott said to herself. She waited a couple of minutes and then walked into the pub after him.
Greene was sitting in the corner beside a coal fire. There was a glass of beer in front of him and he was reading the Darlington and Stockton Times. He looked up as Scott came over to his table.
'A little light reading,' he said with a smile. 'I love local newspapers.' From the way he spoke Scott realised he meant something quite different.
'Not good enough for you, the D and S?' asked Scott. 'Not in the same class as the nationals and the London dailies?'
'Hey, I was joking,' replied Greene, looking a little hurt.
'Yeah, right,' said Scott, not believing him for a moment.
Scott pulled out a chair and sat down.
'I'd like to ask you a few questions,' she said.
Greene said nothing. Scott looked him straight in the eye.
'It would be very helpful if you'd answer them here and now,' she said, 'rather than make me take you to the operations room to talk to DI Neville. I think you'd prefer it too. In the inspector's judgement, journalists are the lowest form of human life. You may have noticed.'
Greene smiled.
'Ask away,' he said. 'I can't promise to answer them all. But I never mind talking to an attractive woman.'
Scott felt slightly sick at the thought of being chatted up by Greene, but she continued.
'As you know, we're looking into who could have your mobile number, especially up here in North Yorkshire,' she began, 'so it would be helpful for us to know why you're here.'
'Ah!' said Greene.
'We know you didn't come up here to report on the murders,' said Scott.
'Ah!' said Greene again. He bit his bottom lip, then smiled and said, 'How badly do you want to know?'
Scott wasn't sure if this was a real question or a chat-up line. It didn't really matter to her.
'How badly do you want to see DI Neville?' she asked in reply, looking at Greene. Her eyes were stony.
Greene pushed a hand through what hair he had left.
'This is really difficult…' he began. 'I mean, I don't tell anyone about my stories until-'
'Where were you earlier this year?' interrupted Scott. 'I understand you were out of the country for a time. Where did you go?'
Greene paused a moment, then seemed to accept that he would have to answer.
'The Middle East,' he said.
'The Gulf?' asked Scott.
'Yes.'
Scott had a sudden thought. The army. Catterick Garrison was about twenty kilometres from Reeth. There were over 12,000 soldiers there, all of whom had seen active service.
'The army,' she said.
'Yes,' said Greene.
'You've been talking to soldiers,' she said. It wasn't really a question.
'Yes,' said Greene.
'We haven't found any soldiers' numbers in your phone book,' said Scott.
'I told you. I don't keep many numbers in my phone book,' he answered.
'But you've given your number to some soldiers,' said Scott.
'Yes,' replied Greene.
Scott took out a notebook and pushed it across the table.
'I want the name of every soldier who has your number,' she said.
'But-'
'Now,' said Scott.
Greene held out his hands.
'I can give you some names,' he said, 'but not all of them. I meet a lot of these guys in pubs. We just chat. I don't ask them their names. Quite often they don't want me to know. With the kind of story I'm investigating, if their name gets in the paper, it makes trouble for them with the army. They have to be careful.'
Scott took out a pen and gave it to Greene. She looked him in the eye and said nothing. Greene pulled the notebook towards him and started writing.
'When you've done that,' said Scott, 'you can tell me exactly what you're investigating.'
مشارکت کنندگان در این صفحه
تا کنون فردی در بازسازی این صفحه مشارکت نداشته است.
🖊 شما نیز می‌توانید برای مشارکت در ترجمه‌ی این صفحه یا اصلاح متن انگلیسی، به این لینک مراجعه بفرمایید.