سرفصل های مهم
فصل 07
توضیح مختصر
زمان مطالعه

17 دقیقه

سطح

ساده
دانلود اپلیکیشن «زیبوک»
این فصل را می‌توانید به بهترین شکل و با امکانات عالی در اپلیکیشن «زیبوک» بخوانید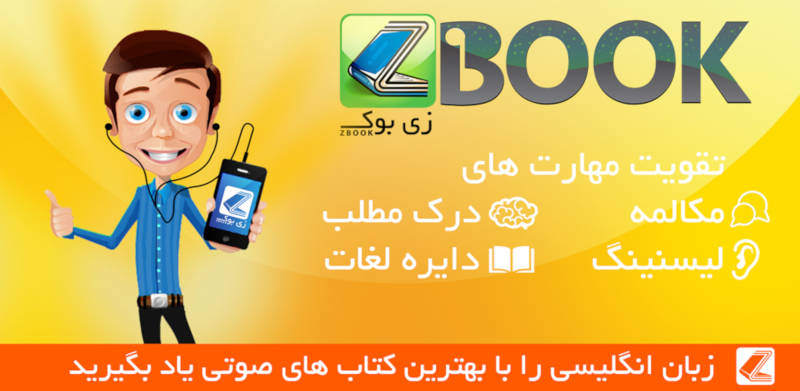 متن انگلیسی فصل
Chapter seven
The Reid family
After the shooting I wanted to put the car back in the station car park. But as I got near, I could see a police car, and a man and a woman talking to two police officers. I drove by quickly, before they saw me. Then I went up to the Gallowfields Business Park. If I leave all the stolen cars in the same place, the police won't know what to think.
I walked home, thinking about the shooting. It was cleverly done in my opinion: a foreign gun, a stolen car, two clean kills. Two killings nearer my goal. I'm like a well-oiled machine, a well-oiled killing machine. Training - ha! I don't need training for this. This is all down to planning, organisation and being brave enough to believe I can do it. Being brave - that's it. They never really thought I was brave enough.
Before I went home, I turned down a side street and decided to keep walking. I didn't want to arrive home and have to talk to anyone. Also I had to put the gun back in its hiding place. I would stay out for another half an hour until everyone at home had gone to bed.
While I walked I could plan my next adventure. It should be soon. Maybe even tomorrow. The sooner I reach my goal, my target number, the sooner I can show the world what I'm made of, and the sooner they'll want me.
Tomorrow, then. Tomorrow morning. A drowning, I think. There are plenty of paths by the river in both Swaledale and Arkengarthdale. It should be easy to surprise someone, hold them under the water and feel the life leave their body. Of course, they would fight back, but I would be prepared for this. I could either knock them out first and then hold them under. Or I could choose someone smaller and less powerful than me. I considered both courses of action. I liked them both. I would decide tomorrow.
And where do I plan to do this? Mentally I worked my way along the River Swale from Reeth to the upper dale. There's a favourite place of mine where a stream called Barney Beck joins the river. I had many picnics there as a child; I've walked that path many times as an adult; I know the place better than the back of my hand.
It was ten past eleven when I let myself quietly in through the front door. I stopped inside the door and listened. Silence. Gently I locked the door and went into the kitchen. From there a door leads through to the garage.
The garage is full of everything that we don't want in the house: old boxes, a clothes dryer, two bikes, a television that doesn't work, suitcases, all sorts of rubbish. The suitcases are kept on a kind of platform under the roof. I climbed up and opened one of them. Inside was a metal box. And in the metal box was a piece of material. I took the gun out of my pocket, put the material round the gun, the gun in the box, and the box back in the suitcase. That's where he keeps the gun - but he doesn't know that I know!
I'll put a sticker on my map tonight for tomorrow's adventure. You may think that's overconfident of me. But I don't think so. I know I won't fail.
---
'Major Alan Reid,' said Fiona Russell, writing on a piece of paper, 'owns a red Ford Focus, KV06EUU. I've got the car driving out of Richmond towards Swaledale at five twenty-five on the morning of the first murder and then back into Richmond at eleven forty.'
Helen Scott looked down her list of car numbers.
'I've got the same car at four thirty in the afternoon on the day of the second murder,' she said.
'We've got a match, Charles,' Russell called to Neville.
Neville came over to Russell's desk.
'Address?' he asked.
Russell gave him the piece of paper she had been writing on.
'Quarry Road, Richmond. Is that near the Gallowfields Business Park?' she asked.
'Very close,' said Neville. He looked at Scott. 'Come on, let's go,' he said. He turned to Russell. 'You too. I want to know what you think.'
Half an hour later, at seven thirty in the morning, Scott stopped the police car outside a smart-looking stone house on Quarry Road. The front garden was tidy and well kept. There was no red Ford Focus on the drive in front of the house, nor in the street. Neville, Scott and Russell went to the front door. Neville rang the bell.
There was the sound of someone coming to the door and then the door being unlocked. The door was opened by a white-haired woman in her sixties, wearing a dressing gown over her nightclothes.
'Yes?' she asked.
Neville held up his police ID.
'DI Neville, North Yorkshire Police,' he said. 'This is DS Scott and this is Ms Russell, a police analyst. We're looking for a Major Alan Reid.'
The woman looked worried.
'Alan?' she asked. 'What do you want him for?'
'I'm afraid I can't tell you that,' said Neville. 'Perhaps we could come in.'
The woman opened the door wider.
'Well, yes,' she said. 'I suppose you'd better. Come into the front room and I'll go and get Alan.'
The woman showed Neville, Scott and Russell into a bright room at the front of the house. They stood and looked round it: comfortable furniture, pictures of the dales, family photos, a grandfather clock in the corner.
'Alan!'
They heard the woman shout upstairs.
'There are some police officers here to see you. Are you OK coming down on your own?'
'I'm fine, Mum,' was the reply.
There was the sound of someone slowly coming downstairs. Then the door opened. The woman came back into the room followed by a man in his early thirties moving very slowly. Under each arm was a crutch to help him walk. His right leg was normal. His left leg was missing, the trouser leg cut off above the knee.
He looked round the room.
'You'll excuse me if I sit down,' he said. He made his way to a brightly coloured armchair, dropped into it and laid his crutches on the floor beside it.
'Roadside bomb. Afghanistan,' he said by way of explanation. 'I was the lucky one. It killed two of my men. I'm waiting for a new leg.'
Neville, Scott and Russell looked at each other. This man obviously wasn't their killer.
'What can I do for you?' asked Reid, looking at Neville.
'You're Major Alan Reid,' said Neville.
'Yes.'
'You own a red Ford Focus,' said Neville.
'Yes.'
'Where is it?' asked Neville.
'Isn't it in front of the house?' asked Reid.
'No, it isn't,' said Neville.
'Well, Terry's probably gone out in it,' replied Reid.
'Terry?' asked Neville.
'My brother,' explained Reid.
Russell noticed a photo on a small table beside her. Two young men and an older woman: Alan and Terry Reid and their mother. She picked the photo up and passed it to Neville.
'Is your brother in the army too?' asked Neville, looking at the photo.
'No, he's a gardener. Part-time. He works for a few people in different parts of Richmond,' answered Reid.
'Have you been to Iraq as well as Afghanistan?' asked Neville.
'Yes,' replied Reid. 'Twice.'
'Do you own a gun?' asked Scott.
'No,' replied Reid. 'Obviously I know how to shoot one. And I have one with me when I'm on active service. But when we're back home we're not allowed to take guns out of Catterick Garrison.'
There was a short silence.
'What about a Tariq nine-millimetre?' asked Scott.
'What do you mean?' asked Reid.
'I mean, something you brought home to remind you of your time in Iraq. A war prize,' said Scott.
'Major Reid,' said Neville, before Reid had time to answer, 'we're investigating the series of murders in the Dales. You will have read about them in the papers and seen the news reports. I expect an honest answer from you.'
Reid took a deep breath.
'Yes,' he said. 'I do have a Tariq nine-millimetre. But so, I'm sure, do a few hundred other soldiers and ex-soldiers. Mine is well hidden and hasn't been used since I brought it back.'
'Where is it?' asked Neville. 'We'd like to see it.'
Reid picked up his crutches and with difficulty stood up. 'I'll show you,' he said.
Neville nodded at Scott and she followed Reid out of the room.
During the conversation Russell had been looking round the room. She'd noticed more family photos and started to take a closer interest in them: a baby, a young boy and their parents; two teenage boys; two young men and their mother; a younger Alan Reid in army uniform. In fact there were three or four of Reid in uniform, but no recent photos of his brother.
Russell looked at Reid's mother, who had been sitting on the sofa, but taking no part in the conversation.
'Mrs Reid,' she began, 'is Terry younger than Alan?'
'Yes,' answered Mrs Reid. 'There's four years between them.'
'And did Terry want to join the army too?' asked Russell.
'Oh yes,' answered Mrs Reid. 'Once Alan was in the army, it was all Terry talked about - how they'd be in the army together. He always wanted to do what Alan did. You know, he looked up to him like younger brothers often do.'
'So what happened?' asked Russell.
'Well, he started the training,' said Mrs Reid, looking down at the floor, 'and then the army decided they didn't want him.'
Russell said nothing. She just looked questioningly at Mrs Reid.
Eventually the white-haired woman looked up at Russell.
'They said it was something to do with his mind. Something psychological,' she said. 'I didn't really understand it. He's healthy. Strong. He passed all the physical tests. He passed all the exams. And then they said he was "unsuited to life in the modern army".'
'How did he feel about that?' asked Russell.
'Well, you can imagine,' said Mrs Reid. 'Joining the army had been his life's ambition. His dream. And it just disappeared overnight. It was terrible for him. He was very, very disappointed - more than disappointed, actually. Angry, as well.'
Russell looked at Neville and then back at Mrs Reid.
'Do you think it changed him at all?' she asked. 'Not getting into the army.'
Mrs Reid thought about this for a moment.
'Yes,' she said. 'I think it did really. He used to be more open, more friendly with people. He's more private now. He's kind of turned in on himself.'
Just then the door of the front room opened and Scott came back into the room, Reid behind her. There was a gun in Scott's hand.
'A Tariq nine-millimetre,' she said. 'And it's been used recently.'
Mrs Reid made a sound and her hand went to her mouth.
'You can't think …' she began. But she couldn't finish.
Reid's face was white. He looked shaken.
'It can't be Terry,' he said. 'He doesn't know I've got the gun. I've never told him about it. He's not…' He too found himself lost for words.
'We'd like to look in his room,' said Neville.
'Of course,' said Mrs Reid, her voice shaky. 'It's at the top of the stairs on the right.'
Neville gave Scott a sign that she should stay with the Reids. Then he and Russell headed up the stairs.
'We need to find him as soon as possible,' said Russell, as she climbed the stairs behind Neville. 'I think he's gone out to kill again.'
'Today?' said Neville.
'Yes,' replied Russell. 'Today. As a rule, once serial killers get started, the time between the killings gets shorter and shorter. It becomes like a drug. They need it more and more.'
Terry Reid's room was unnaturally tidy: a perfectly made bed, chair and desk arranged with mathematical neatness, pens and pencils in a line, bookshelves with books arranged in order of size, a clothes cupboard.
Neville opened the cupboard door. Russell started on the desk drawers. Two minutes later she was opening out a map she'd found in the third drawer down.
'Here,' she said. Neville came across to look.
'Look where the blue stickers are,' said Russell, pointing at the map. 'The first murder. The second. The third. The fourth and fifth.' Each sticker was at the place where one of the murders had happened.
'And an extra one here,' said Neville, pointing at another. 'Barney Beck. That must be where he's gone.'
مشارکت کنندگان در این صفحه
تا کنون فردی در بازسازی این صفحه مشارکت نداشته است.
🖊 شما نیز می‌توانید برای مشارکت در ترجمه‌ی این صفحه یا اصلاح متن انگلیسی، به این لینک مراجعه بفرمایید.