سرفصل های مهم
فصل 01
توضیح مختصر
زمان مطالعه

11 دقیقه

سطح

متوسط
دانلود اپلیکیشن «زیبوک»
این فصل را می‌توانید به بهترین شکل و با امکانات عالی در اپلیکیشن «زیبوک» بخوانید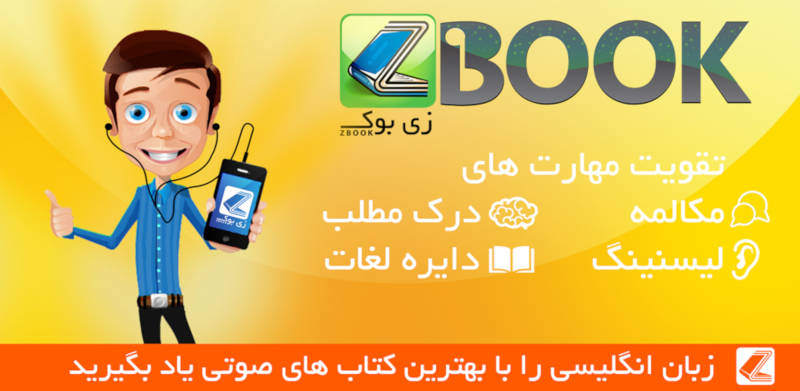 متن انگلیسی فصل
CHAPTER ONE
Miss Brooke
Miss Dorothea Brooke had the kind of beauty that looks even better in plain clothes. Her hands and wrists, in their plain sleeves, were like those of the Madonna in Italian paintings. Dorothea and her younger sister Celia lived with their uncle at Tipton Grange, a fine house near the town of Middlemarch. The Brookes were an old and respectable family. Both sisters dressed plainly because they considered ornamentation vulgar, but Dorothea's style of dress was also the result of religious feeling. She liked to read theological books and ask herself great questions about the purpose of life on earth.
Such a woman does not spend time thinking about the latest fashions.
The sisters had only recently moved into the area, so their neighbours were very interested in them. They thought that Dorothea was intelligent but Celia had more common sense. Dorothea read too many books and did strange things. Once she knelt down by a sick labourer in the street and prayed for him. The neighbours thought that men might hesitate to ask for Dorothea's hand in marriage, even though she was beautiful and charming and had seven hundred pounds a year of her own. They thought that she might spend all her husband's money on Christian charity or argue with him about politics or religion. No, the neighbours did not approve of Miss Dorothea Brooke. They preferred Celia, who looked so innocent and friendly. Poor Dorothea! She was much more innocent than Celia, but unfortunately our faces do not always reflect our characters.
Whenever a young man came to Tipton Grange, Dorothea thought that he must be in love with Celia. Sir James Chettam, for example, came frequently. Dorothea wondered whether Celia should marry him or not. She never thought that Sir James might want to marry Dorothea herself. If she had thought of it, it would have seemed ridiculous to her. She had no interest in a handsome friendly baronet, who always said 'Exactly' in reply to her comments, even when she had expressed uncertainty.
Dorothea had very childlike ideas about marriage. She dreamed of marrying a much older man - a scholar involved in some great work. The really delightful marriage, she thought, must be one where your husband was a sort of father and could teach you even Hebrew, if you wished it.
---
One day, Sir James was invited to dinner at Tipton Grange with another gentleman: the Reverend Edward Casaubon. Dorothea had never met Mr Casaubon before. He was known in the area as a great scholar who was writing a book on religious history.
Sir James and Mr Casaubon sat opposite Dorothea at the dinner table. The contrast between them was extreme. Sir James had a pink face and red hair. He was a typical young Englishman in excellent health. Mr Casaubon was tall and thin. His face was pale, and his hair was grey. Dorothea thought his manners were very dignified. He listened patiently as Mr Brooke talked foolishly. Dorothea was embarrassed by her uncle's foolish conversation.
'Books, now, yes! I have read many books on all different subjects!' said Mr Brooke.
'I am reading a very interesting book at the moment,' said Sir James. 'It is full of excellent modern ideas about farming. I will try to put them into practice on one of my farms. Do you think that is a good idea, Miss Brooke?'
'I think that's a great mistake,' said Mr Brooke. 'It'll cost you a lot of money. The old ways are best, you know. Just let your tenants do the farming the way they've always done it. Then you can spend your money on new hunting dogs!'
'The land supports us all, rich and poor,' said Dorothea. 'Surely it is better to spend money on farming than on sport.'
She spoke with great energy, which was unusual in a young lady. Mr Casaubon looked at her with more interest than before.
'Young ladies don't understand political economy,' said Mr Brooke, smiling at Mr Casaubon. 'Have you read much about political economy, Casaubon?'
'No,' replied Mr Casaubon. 'I have no time to read modern writers. My eyesight is weak, and I must use it for my work. I should find someone to read aloud to me in the evenings, but it must be someone with a good reading voice. My work is all about the ancient world. Sometimes I think my mind is like the ghost of an ancient, wandering about the world, trying to reconstruct it as it used to be. But I must be very careful of my eyesight.'
Dorothea thought that Mr Casaubon was the most interesting man she had ever met. To reconstruct a past world! What noble work!
'Do you like riding, Miss Brooke?' asked Sir James. He had seen Dorothea riding a few days before. The fresh air had made her eyes shine and her cheeks pink. She had looked very charming. 'If you do, I will send you a horse.'
'No, thank you,' said Dorothea. 'I intend to give up riding.'
Dorothea did not want to talk to Sir James; she wanted to listen to Mr Casaubon. However, Mr Casaubon was not speaking at the moment. Mr Brooke was telling him that he had many documents, but he never knew where to find them.
'Let me organise your documents for you, uncle,' said Dorothea.
Mr Casaubon smiled and said, 'You see, Mr Brooke, you have an excellent secretary in the house.'
'No,' said Mr Brooke. 'I won't let young ladies touch my documents. Young ladies are too flighty.'
When the two girls were in the drawing-room alone, Celia said, 'How very ugly Mr Casaubon is! He is so pale.'
'It is better to be pale than to be as pink as a cochon de laitl!' said Dorothea.
'Dodo!' cried Celia in surprise.
Dorothea was clearly angry. 'Celia, you look at human beings as if they were animals in clothes. You can't see the great soul in a man's face.'
'Does Mr Casaubon have a great soul?' asked Celia ironically.
'Yes,' said Dorothea. 'I think he does.'
---
Over the weeks that followed, Dorothea saw Mr Casaubon on several occasions. They had long conversations about his study - the Key to All Mythologies. Dorothea was convinced that he was an extraordinary man engaged in important research. When Mr Casaubon asked for her hand in marriage, she accepted him with gratitude. She felt that she was starting a new life full of real significance. 'With me at his side,' she thought, 'Mr Casaubon will be able to complete his life's work. I will read aloud to him, take notes for him, and comfort him when he's tired. I will learn how to live a great life, here - now - in England!'
When the neighbours heard of Dorothea's engagement, they were shocked. How could a lovely young woman marry a dry stick of a man over twice her age? Mrs Cadwallader, the vicar's wife, said that Dorothea had always been a strange girl. Sir James Chettam was deeply hurt and angry.
'The man has no red blood in his body!' he said to Mrs Cadwallader. 'He has no right to marry a lovely young girl!'
Mrs Cadwallader tried to comfort him. 'Don't worry, James,' she said. 'I think that Celia likes you,'
Sir James thought about Celia. She certainly was a charming and friendly young woman.
---
During his engagement, Mr Casaubon spent a lot of time at Tipton Grange. These visits made progress on his Key to All Mythologies difficult. He looked forward to getting married: then he could return to work as usual. Mr Casaubon was surprised at how little passion he felt in Dorothea's presence. Perhaps, he thought, there was something wrong with her. But he could see nothing wrong with her, so he concluded that the poets had exaggerated the force of passion.
On one grey but dry day in November, Dorothea drove to Lowick - Mr Casaubon's house - with her uncle and Celia. The house was of dark stone, and the windows were small. Old trees stood in the grounds around the house, so that very little sunlight reached the windows.
'Oh dear!' said Celia. 'Freshitt Hall is much better than this!' Freshitt Hall was Sir James's house, built of white stone, with a portico and a garden full of flowers.
Dorothea liked Lowick. She liked the dark library and the gentle colours of the carpets and curtains. This was her future home. She looked at it with a kind of reverence. She did not wish to change anything.
Upstairs, Dorothea chose her future bedroom. It was decorated in blues and greens and had a large window. Looking around the room, Dorothea saw some miniature portraits. 'Who are these ladies?' she asked.
'That is my mother,' said Mr Casaubon. 'And the other lady is her sister.'
'The sister is pretty,' said Celia, implying that Mr Casaubon's mother was not.
'You never told me you had an aunt,' said Dorothea.
'My Aunt Julia made an unfortunate marriage,' said Mr Casaubon. 'Shall we walk in the garden?'
As they walked through the garden, they saw a young man with brown curly hair. He was sitting on a bench, sketching an old tree.
'Who is that?' asked Mr Brooke.
'He is a relative of mine. In fact,' said Mr Casaubon to Dorothea, 'he is the grandson of my Aunt Julia, whose portrait you saw upstairs. Let me introduce you. This is my cousin Mr Ladislaw. Will, this is Miss Brooke.'
Mr Will Ladislaw had the same grey eyes and delicate nose that Dorothea had noticed in his grandmother's portrait. He did not smile. He looked rather discontented. They exchanged a little polite conversation, then Will sat down again and the others continued their walk. As soon as they were out of sight, Will laughed aloud. Partly it was their discussion of his sketch that amused him and partly it was the thought of his dry old cousin as the lover of that girl.
'What is your cousin's profession?' asked Mr Brooke, as they walked on.
'He refuses to choose a profession. He studied at Heidelberg. Now he wants to go abroad again "for the culture", he says. I'm afraid my cousin is a dilettante. He does not like hard work. I have tried to talk to him about it, but he won't listen.'
'Do you give him the money for his travels?' asked Mr Brooke.
'Yes. I agreed to pay for his education and help him get started in life.'
'That's very kind of you,' said Dorothea. 'It's noble. I think we should all help each other.'
A few days later, Will left for Europe. He did not say exactly where he was going, because he believed that genius needs freedom. He did not, however, understand a much more fundamental fact: that genius is the power to make or do not everything in general but something in particular.
مشارکت کنندگان در این صفحه
تا کنون فردی در بازسازی این صفحه مشارکت نداشته است.
🖊 شما نیز می‌توانید برای مشارکت در ترجمه‌ی این صفحه یا اصلاح متن انگلیسی، به این لینک مراجعه بفرمایید.