سرفصل های مهم
فصل 02
توضیح مختصر
زمان مطالعه

13 دقیقه

سطح

خیلی سخت
دانلود اپلیکیشن «زیبوک»
این فصل را می‌توانید به بهترین شکل و با امکانات عالی در اپلیکیشن «زیبوک» بخوانید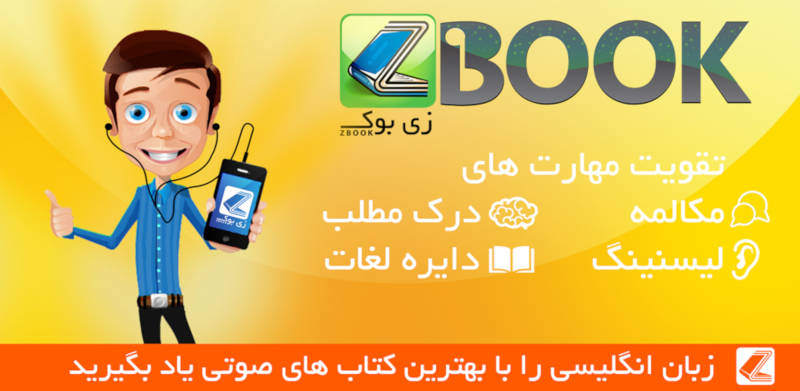 متن انگلیسی فصل
CHAPTER TWO
Mr Lydgate
One day, Mr Casaubon said to Dorothea, 'I'm sorry that your sister won't accompany us on our wedding-journey to Rome. You will have many lonely hours, Dorothea. I shall have to spend a lot of time in the Vatican Library. I would feel more at liberty if you had a companion.'
The words 'I would feel more at liberty' irritated Dorothea. For the first time when speaking to Mr Casaubon, she blushed with annoyance. Some days earlier, Mr Casaubon had suggested that Celia accompany them. Dorothea had asked Celia, and Celia had refused. 'I have no wish to impede your work,' said Dorothea. 'I will be perfectly content on my own. Please don't mention it again.'
She had spoken in anger, but then she feared that she was wrong. She put her hand on his and said, in a gentler voice, 'Don't be anxious about me.'
That evening there was a dinner party at Tipton Grange. As soon as Dorothea and Mr Casaubon were out of sight, the guests began to discuss them. 'Miss Brooke is a fine woman,' said Mr Standish, the lawyer. He seemed to be speaking to Mr Bulstrode the banker, but Mr Bulstrode did not reply. He was a very religious man and did not like to participate in this kind of conversation about women.
Mr Chicheley, a middle-aged bachelor, said, 'Yes, but I don't like that kind of woman. I like them blond, with a certain way of walking, and a long thin neck like a swan. I prefer the mayor's daughter to Miss Brooke. If I wanted to marry, I would marry Miss Vincy.'
'Well, ask her, then!' said Mr Standish, laughing. 'It seems that middle-aged lovers are fashionable these days!'
Not far away, Mrs Cadwallader and Lady Chettam - Sir James's mother - sat together and discussed Mr Casaubon. 'How old is he?' asked Lady Chettam.
'He's over forty-five and in poor health. Studious men are never in good health. And his studies are so very dry. Really, standing there beside James, he looks like a death's head,' continued Mrs Cadwallader. 'In a year from now, that girl will hate him. She thinks he is wonderful now, but soon she will feel very differently!'
'IOh dear, what a very animated conversation Miss Brooke is having with Mr Lydgate!' said Lady Chettam. 'He's the new doctor, isn't he? Do you know anything about him?'
'Mr Brooke, who knows his uncle, says that he is one of the Lydgates of Northumberland, a very good family. Doctors of that kind are not usually from good families. And apparently he studied in Paris! That's unusual too.'
Mr Standish and Mr Bulstrode were also discussing the new doctor. 'I am glad that Dr Lydgate has come to Middlemarch,' said Mr Bulstrode. 'He is very well educated and familiar with modern medicine. He is interested in reform of the medical profession. I will ask him to be the manager of the new hospital.'
'I liked old Dr Hicks,' said Mr Standish. 'He was a good old-fashioned doctor. This new fellow sounds dangerous to me. He will do all sorts of experiments. I won't pay him to experiment on me!'
---
Mr Lydgate left the party early. The only really interesting person he had spoken to all evening was Miss Brooke. She was young and beautiful, engaged to that dry old scholar, and interested in helping the poor: this was an unusual and intriguing combination of characteristics. 'She's kind-hearted and admirable,' he thought, 'but a little too earnest. Women like that are always asking questions, but they are too ignorant to understand the answers. Being married to such a woman must be exhausting, like coming home from work to teach a class in middle school. If one were married to a different kind of woman, coming home would be like going to paradise, with sweet laughs for bird-song and blue eyes for heaven.'
In fact, Lydgate was already fascinated by a young lady who was very different from Miss Brooke. He had known her as long as Mr Casaubon had known Dorothea, but Mr Lydgate and Mr Casaubon were very different men in very different situations. Lydgate did not think that he was in love, but he had said of Miss Rosamond Vincy, 'She is graceful, lovely and accomplished. She is exactly what a woman ought to be.'
If he had wanted to marry immediately, he would have married her. However, he did not plan to marry for several years. At twenty-seven years old, he was poor and ambitious. He wanted to make great advances in medical science, to be remembered as an innovator in his field. He did not want to earn a lot of money but rather to work for the greater good of medical science.
Lydgate's parents had died when he was only eighteen years old. His father, a military man, had left very little money to his three sons. When Tertius said that he wanted to become a doctor, his guardians did not object. He was one of those rare people who decide early what they want to do with their lives.
He had a true vocation for medicine, and he studied hard.
His special interest was in the nature of fevers. He had been profoundly influenced by Bichat, who had suggested - but not proved - that all the organs of the human body were made of one primitive tissue. While in Middlemarch, Lydgate intended to work as a doctor in the community by day and as a researcher by night. He intended to prove Bichat's theory of the primitive tissue. That was his plan: to do good small work for Middlemarch and great work for the world.
With such a plan for the future, he could not marry for several years to come. Yet he found Miss Rosamond Vincy very charming. She had a delicate graceful figure and pure blond hair. Everyone agreed that she was the flower of Miss Lemon's school, the best school for young ladies in the county. There she had learned all a young lady's accomplishments.
The Vincys were an old manufacturing family, and Rosamond's father Mr Vincy was the mayor of Middlemarch. Mr Vincy's sister was married to Mr Bulstrode, the banker and philanthropist. Although Mr Bulstrode was not from Middlemarch - in fact his origins were something of a mystery - he was clearly a gentleman. Mr Vincy had been pleased when his sister married Mr Bulstrode. Such alliances made the family more acceptable to the neighbourhood gentry.
Rosamond's refined education had made her feel that she was too good for the young men in her social circle. When she dreamed of love and marriage, she always dreamed of someone from far away - a handsome stranger, a man of talent. When Lydgate came to Middlemarch, Rosamond soon began to imagine him as her fascinating stranger. He was tall and handsome with dark eyes. His manners and speech were gentlemanly. People said he was from a very good family. When he was in the same room with her, she was conscious of being watched. She knew that he found her attractive, and so she lost interest in all the other young men who were trying to win her favour.
One evening, there was a party at the mayor's house. When Lydgate arrived, he immediately began talking to Rosamond.
'I hope you will sing this evening,' he said.
'Have you studied music?' asked Rosamond.
'No, but it delights me.'
Lydgate was fascinated by her infantile blondness, her delicacy and her grace. She seemed always to say the right thing.
'I'm afraid to sing in front of you,' she said. 'My voice is good enough for my Middlemarch neighbours, but you have heard the best singers in Paris. I have only once been to London.'
'What did you see in London?'
'Very little. That is why I'm afraid of you. I'm just a simple country girl.'
'An accomplished woman always knows more than we men, though her knowledge is of a different sort,' said Lydgate. 'I'm sure you could teach me a thousand things - as an exquisite bird could teach a bear, if there were a common language between them. Fortunately, there is a common language between men and women, so the bears can be taught.'
Rosamond blushed with pleasure. She turned her long neck a little and raised her hand to her lovely hair.
Lydgate had no idea that she was already dreaming of their wedding. She had no reason to postpone matrimony. She had no scientific studies to distract her from questions of love and marriage.
---
Lydgate spent many hours with Rosamond at various parties. Polite society in Middlemarch was a small world. A pleasing young man like Lydgate received many invitations, but the guests at these parties were always the same. He had no idea that people were beginning to talk about his attentions to Rosamond.
In fact, he did not much care what other people thought of him in general. For example, he had offended the Middlemarch doctors without knowing that he had done so. His opinions about the correct ways to cure illnesses were different from theirs. When he gave his opinions, he implied that theirs were wrong, as indeed he thought they were.
Another thing that made some of the Middlemarch men distrust Lydgate was his association with Bulstrode. Bulstrode had built a new hospital for charity patients. He wanted Lydgate to manage this hospital, and Lydgate was glad of the opportunity to do so. Lydgate was often seen talking to Bulstrode. The banker was not a popular man because he was not born in Middlemarch and, more importantly, because his severe religious views made him unpleasant company. He disapproved of drinking, dancing, music and almost all the pleasurable things in life. He called them sinful and was constantly asking people to stop doing them. Lydgate too was from another part of the country and, though he did not seem particularly religious, his sense of his own superiority had a similarly chilling effect.
One day, while showing Lydgate around the new hospital, Bulstrode said, 'I imagine you're thinking of getting married soon.'
'No. Not for a long time yet. I've too much work to do,' said Lydgate.
'In that case,' said Mr Bulstrode, 'perhaps you should be more careful about your attentions to young ladies. This is a small town, and people talk.'
The banker had spoken in a friendly manner, but his meaning was clear. The family had delegated him to protect his niece's reputation.
Lydgate was unpleasantly surprised. He stopped accepting invitations. From that day onwards, Lydgate stayed at home in the evenings, reading.
Rosamond noticed his absence from parties. Indeed, parties seemed intolerably dull to her without him. She lost her appetite. She could think of nothing but Lydgate. Ten days passed in this way, but to Rosamond those ten days seemed an eternity.
On the eleventh day, Lydgate came to the Vincys' house to leave some medicine for Rosamond's father. Mr Vincy was not in. The servant asked Lydgate if he wanted to leave the medicine with Miss Vincy.
'Yes,' said Lydgate, entering the house.
He had some vague idea of joking with her about his absence from Middlemarch parties. He wanted them to be friends. But, when he entered the drawing-room, she blushed so deeply that he felt a corresponding embarrassment. Instead of joking about his absence, he asked her, almost formally, to give the medicine to her father.
When he first walked in, Rosamond thought that her happiness was returning. But then, when she heard his formal tone, she was deeply hurt. She went pale and replied, coldly, 'Yes. I'll give it to him.'
Lydgate could think of nothing else to say. He looked at her lovely face and saw that her lips were trembling. At that moment she was as natural as she had been at five years old. The tears came into her eyes, and there was nothing she could do to stop them.
For Lydgate, that moment of naturalness changed flirtation into love. He was very warm-hearted and impulsive. He certainly did not want to hurt this lovely young woman. Her eyes seemed to him like blue flowers under water. 'What is the matter? Please, tell me!' he said.
Rosamond made her little confession, and he spoke words of gratitude and tenderness. When he left the house, half an hour later, he was engaged to be married to Rosamond Vincy.
مشارکت کنندگان در این صفحه
تا کنون فردی در بازسازی این صفحه مشارکت نداشته است.
🖊 شما نیز می‌توانید برای مشارکت در ترجمه‌ی این صفحه یا اصلاح متن انگلیسی، به این لینک مراجعه بفرمایید.