سرفصل های مهم
فصل 03
توضیح مختصر
زمان مطالعه

12 دقیقه

سطح

خیلی سخت
دانلود اپلیکیشن «زیبوک»
این فصل را می‌توانید به بهترین شکل و با امکانات عالی در اپلیکیشن «زیبوک» بخوانید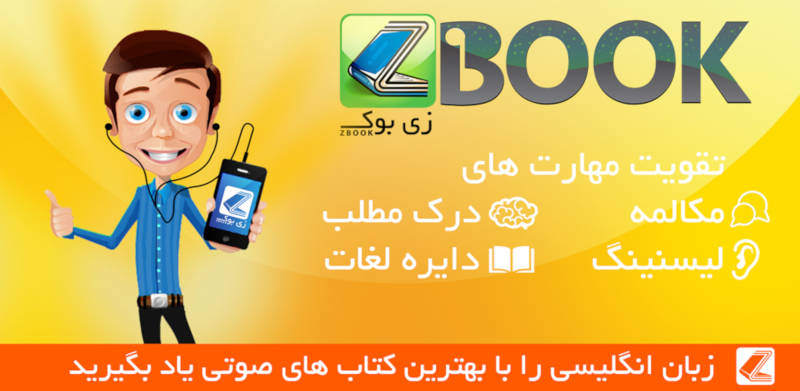 متن انگلیسی فصل
Chapter three
The Move to Milton-Northern
The Hale family left Helstone early one morning to take a train to London. The vicarage, half-covered with roses, looked lovelier than ever in the morning sun and they found it hard to believe they would never see it again. Margaret, who was looking very pale, appeared calm, but her heart was aching. She leaned back in her seat and shut her eyes, and the tears rolled slowly down her cheeks.
They spent a night in London at a quiet hotel and the next day took the train to Heston, a small seaside town about twenty miles from Milton-Northern. Margaret's plan was that her mother and Dixon could stay there while she and her father went to Milton-Northern to look for a house. They found clean, cheerful rooms in Heston, and she felt able to rest at last.
But the future must be met, however difficult it may be. One morning, Margaret and her father set off for Milton-Northern. As they approached the town they saw that a dark grey cloud hung over it, and the air started to taste and smell slightly of smoke. Soon they were travelling through long, straight streets of small brick houses. Huge factories sent out clouds of black smoke, and the streets were crowded with people.
They found their hotel, which was near the centre of the town, and left immediately to begin their search. There was not much money to spend on rent, and it was difficult to find a house that was big enough for their needs.
After some hours, Margaret said, 'I think we should go back to the second house, the one in Crampton - that was the name of the suburb, I think:
'But the colours! And the wallpaper!'
'Surely you can ask the landlord to repaper one or two of the rooms? And the bookshelves will hide some of the walls.'
'Then you think we should take it? If you do, I will take you back to the hotel and you can have lunch and rest while I visit the landlord. I only hope he will agree to repaper the rooms.'
As Margaret entered the hotel, a waiter came to tell her that Mr Thornton was waiting in their rooms to see them. Margaret went in to meet him in her usual fearless way; she was used to London society and was not at all shy. Mr Thornton was much more surprised and uncomfortable than she was. Instead of a quiet, middle-aged clergyman, here was a young woman who was very different to those he usually met. She wore a simple, dark silk dress and a large Indian shawl that made her look like an eastern queen. Her gaze was direct and completely uninterested.
'Mr Thornton, I believe,' said Margaret. 'Will you sit down? My father will return soon. He has gone to see Mr Donkins, the landlord of a house in Crampton that my father wishes to take.'
Mr Thornton had promised Mr Bell that he would do his best to help Mr Hale, and he had been to look at the house in Crampton. He had thought that it was perfect, but now that he had met Margaret, he was not so sure. Margaret's short upper lip, strong chin and the way she moved her head and body always made strangers think that she was haughty. She sat directly opposite Mr Thornton, and he had to admit that she was very beautiful, with her white neck and graceful curves.
But her obvious lack of interest made him feel like a rough, uncivilised fellow, and he was not sure he liked her. He thought that her quiet, calm manner was rather disdainful, and he was telling himself that he would leave, when Mr Hale entered and apologised in his pleasant way for not being there to meet him.
The two men began to talk about their friend, Mr Bell, and Margaret moved to the window and watched the street.
'Margaret,' said Mr Hale suddenly, 'the landlord refused to change the wallpaper.'
'Oh dear!' she said and began to think of ways of hiding it.
Her father invited Mr Thornton to have lunch with them, but since Margaret did not add her own invitation, Mr Thornton felt unable to accept. He left, feeling more uncomfortable than ever in his life before.
When they returned to Heston, Mrs Hale was full of questions about how they had spent the day.
'And what is Mr Thornton like?' she asked.
'Oh, I don't know,' said Margaret, who was feeling tired, 'He is a tall, broad-shouldered man of about thirty, I think, with a face that is not ugly but not handsome either. He is not quite a gentleman - but one would not expect that.'
'He is not a coarse man,' said her father.
'Oh no!' said Margaret. 'His expression is much too powerful and determined. He looks like what he is - a great tradesman.'
'Don't call the Milton cotton manufacturers tradesmen, Margaret,' said her father. 'They are very different.'
'Are they? I use the word for those who have something to sell. Oh, Mother! You must prepare yourself for the sitting-room wallpaper! Pink and blue roses, with yellow leaves!'
But when they moved to the house in Milton, the landlord had changed the wallpaper. They did not know that when Mr Thornton, the wealthy manufacturer, asked for something to be done, people hurried to obey.
It was difficult for the family to feel comfortable in their new home. The thick yellow November fogs crept up to the windows and through every open door. Mrs Hale was miserable and caught a bad cold. Mr Hale was equally miserable and came to Margaret for sympathy, but she was unable to comfort him. The move to Milton had spent nearly all their money. Here they were and here they must remain. At night, when Margaret realised this, she felt quite despairing. The heavy, smoky air hung in her bedroom, and all she could see from her window was a blank wall. A letter from Edith arrived describing her new life in her pretty house overlooking the sea; it was a life without any problems. Margaret wondered if her old friends thought about her at all. What would her life have been like if she had agreed to marry Henry Lennox? But she knew he would have found it very difficult to accept her father's changed position in society.
Mr Hale found several pupils, recommended by either Mr Bell or Mr Thornton. They were mostly schoolboys, and Mr Thornton was probably the oldest of Mr Hale's students. He was certainly the favourite. Mr Hale quoted his opinions so often that it became a family joke to wonder how much time the men spent studying, when so much time was spent in conversation.
One of Margaret's tasks was to find a servant to help Dixon in the kitchen. The rough girls who had replied to their advertisements were not at all suitable, so Margaret went up and down the Milton streets, visiting shops, looking for a girl who Dixon would accept. But all the girls she saw preferred to work at a mill, where the wages were better. In London, when Margaret went out walking, she had always been accompanied by a servant, but here she walked alone, among the crowds who poured in and out of the factories. They came rushing along, with loud voices and fearless faces, and at first they frightened her. The girls commented on her clothes and sometimes even touched them, but they were not unfriendly. The undisguised admiration of the men upset her, however, as she had never received this kind of attention before.
She was returning home one day when a middle-aged worker said as he passed her, 'A face as pretty as yours should always be smiling.' The man looked so weighed down with worries that she smiled at him and he smiled back. Whenever they passed each other again they did not speak, but a silent recognition grew between them. Once or twice she saw him walking with an unhealthy-looking girl, apparently his daughter.
One morning in May, she had been to pick flowers in the countryside and was walking back home when she met the couple. She offered the flowers to the girl, and the girl's pale blue eyes lit up as she took them.
'Thank you, miss, that's kind of you,' said the man. 'You're not from round here, I don't think.'
'No,' said Margaret, half sighing. 'I come from the south.'
The girl was walking very slowly and Margaret turned to her and said sweetly, 'I am afraid you are not very strong.'
'No,' said the girl, 'and I never will be.'
'Spring is here,' said Margaret.
'It won't do me any good.'
'She's right, poor girl,' said the man.
Margaret felt shocked but also interested. 'Where do you live?' she asked.
'9 Frances Street.'
'And your name? I must not forget that.'
'Nicholas Higgins. And she's called Bessy Higgins.'
'I would like to come and see you,' said Margaret shyly.
'I don't like strangers in my house,' said the man but, seeing Margaret's expression, added, 'You may come if you like.'
As the couple turned to go their own way, the girl said, 'You won't forget to come and see us.'
'She'll come, I can see it in her face,' said the father impatiently. 'Come on, Bess. The mill bell is ringing.'
Margaret went home, thinking about her new friends, glad that she had found a human interest; from that day, Milton seemed a brighter place to her.
مشارکت کنندگان در این صفحه
تا کنون فردی در بازسازی این صفحه مشارکت نداشته است.
🖊 شما نیز می‌توانید برای مشارکت در ترجمه‌ی این صفحه یا اصلاح متن انگلیسی، به این لینک مراجعه بفرمایید.