سرفصل های مهم
فصل 07
توضیح مختصر
زمان مطالعه

20 دقیقه

سطح

متوسط
دانلود اپلیکیشن «زیبوک»
این فصل را می‌توانید به بهترین شکل و با امکانات عالی در اپلیکیشن «زیبوک» بخوانید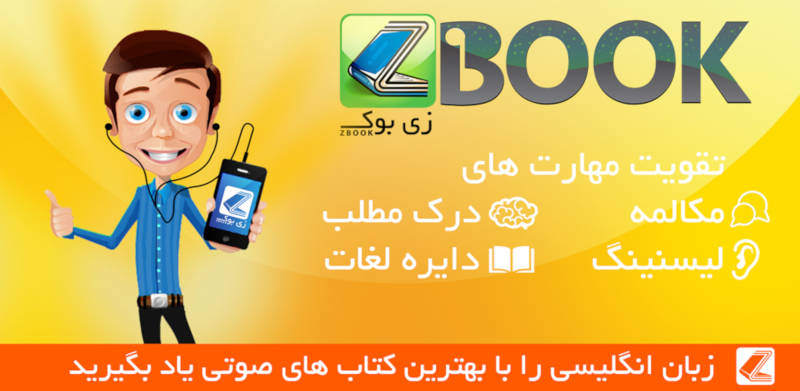 متن انگلیسی فصل
Chapter seven
Dangerous Times
It was about two miles from Crampton to Marlborough Street. Margaret, who was absorbed in her own thoughts, did not notice anything unusual for the first mile and a half of her journey. But then she realised that there were even more people than usual on the crowded roads and that they were not moving forward but were talking excitedly.
It was only when she arrived in Marlborough Street that she realised that there was an atmosphere of real anger in the crowd and that in the distance the low roar of hundreds of voices could be heard. Margaret noticed all this but did not understand its meaning. There was only one thought in her mind; her mother was going to die.
When she arrived at the house, the man who guarded the wall's tall wooden gates would only open them a little way, but when he recognised her, he let her in and quickly locked the gates behind her.
Margaret walked up to the door of the house and was shown into the sitting-room. Unusually, there was no sound of machinery from the factory, but the shouts of the crowds were growing louder.
Fanny entered and said, 'Mother will be here soon. My brother has brought in workers from Ireland and the Milton people are very angry. For their own safety, the Irish workers are in the top room of the mill.'
Mrs Thornton came in, looking thunderous, and Margaret realised she had arrived at a bad time; nevertheless, she explained her mother's situation and made her request. Mrs Thornton, who was listening to the shouts of the crowd outside, did not reply. Then she jumped up and exclaimed, 'They're at the gates! Call John, Fanny! They'll break the gates down!'
The women and the servants ran to the windows to look out. The wooden gates were shaking as men threw themselves against them. Fanny screamed, while Mrs Thornton's face was white with fear. Mr Thornton appeared; his face was a little red but he did not look at all frightened.
'You have come at an unfortunate moment, Miss Hale,' he said. 'Mother, you and the servants will be safer upstairs.'
The servants ran upstairs, but Mrs Thornton said, 'I will stay with you, of course. When will the soldiers arrive?'
'In about twenty minutes,' said her son calmly.
'Twenty minutes!' cried Mrs Thornton, looking very frightened.
Mr Thornton went to the windows to close them, and as he did so they heard the sound of the gates breaking open. Fanny fainted and her mother ran to her and carried her upstairs.
'Should you not go upstairs too, Miss Hale?' said Mr Thornton.
'No,' said Margaret, but now the workers had arrived at the house and were shouting so loudly that he could not hear her.
'Let them shout!' said Mr Thornton coolly. 'The soldiers will be here soon. Be brave, Miss Hale.'
'Don't be afraid for me. But please don't let the soldiers cut down those poor men,' said Margaret passionately. 'They are human beings. Go out and speak to them, man to man!'
A dark cloud came over Mr Thornton's face when she said this, and he was silent. Then, 'I will go,' he said.
He left the room. Margaret ran to the window and soon saw that he was standing on the steps to the house with his arms folded. As she watched, she saw some of the younger men in the crowd take off their shoes to throw at him.
She ran downstairs and opened the door. Placing herself in front of Mr Thornton, she cried, 'Do not use violence! The soldiers are coming - go before it is too late!'
Mr Thornton moved to one side, so that he could be seen.
'Send the Irish workers away!' shouted an angry voice.
'No!' exclaimed Mr Thornton, and the crowd started shouting insults. Margaret saw that the group of younger men were aiming their shoes at him. Desperately trying to save him, she stood in front of him and threw her arms around him.
'Go away!' he said, and shook her off.
At that moment, a shoe almost hit them. A second later, a stone hit Margaret hard on the forehead and she fell onto Mr Thornton's shoulder. He put his arms around her.
'How brave you are!' he said scornfully to the crowds. 'Hundreds of you attacking one woman.'
The crowd went silent. Then, slowly, people started moving towards the gates. Only one voice cried, 'The stone was meant for you, but you were hiding behind a woman!'
Shaking with anger, Mr Thornton placed Margaret gently on the steps and walked right into the middle of the crowd.
'Kill me, if that is what you want,' he said, but the crowd continued moving towards the gates.
When he was sure they would not turn back, Mr Thornton ran back up the steps to Margaret.
'I'm all right,' she said, and fainted.
He picked her up and carried her, still unconscious, into the dining-room. There, he laid her on the sofa and cried passionately, 'Oh, Margaret! No one knows what you mean to me! You are the only woman I have ever loved!'
His mother appeared; fortunately, she did not seem to have heard his words. He told her what had happened and asked her to look after Margaret while he went to talk to the Irish workers. A servant called Jane came and started to bathe Margaret's face. Margaret opened her eyes but after some moments closed them again.
'We must fetch a doctor,' said Mrs Thornton, but she could not persuade either Fanny or the servants to go. Finally, she said angrily, 'I will go myself,' and left the room.
Jane, who had seen everything from an upstairs window, told Fanny what had happened.
'She had her arms around Mr Thornton's neck,' said Jane.
'I don't believe it,' said Fanny. 'I know she cares for my brother - anyone can see that. And I'm sure she would love it if he married her - which he never will! But I don't believe she would actually throw her arms around him!'
'Well, she did,' replied Jane.
As she spoke, Margaret's eyes opened and tears started pouring down her face. Mrs Thornton came in, accompanied by a doctor.
'How is she? Are you better, my dear?' she asked.
Margaret gazed dreamily at her. The doctor examined her and then put a small bandage on her forehead. She sat up slowly and said, 'I am better now. I must go home. The bandage is under my hair, so Mother will not see it.'
'You are not well enough to go home,' said Mrs Thornton.
'I must,' said Margaret. 'May I ask for a carriage, please?'
They could not persuade her to stay, and as the doctor did not think that her injuries were serious, it was agreed that she could go but that the doctor would accompany her home.
Five minutes after Margaret left, Mr Thornton came in. 'Where is Miss Hale?' he asked anxiously.
'Gone home,' said his mother. 'She was a lot better.'
'She could not have been well enough.'
'She said she was, and the doctor said she was. She went home in a carriage. Let us talk of something else. She has caused enough disturbance.'
'I don't know what would have happened to me without her. '
'Do you really need a girl to defend you?' asked Mrs Thornton scornfully.
His face turned red. 'Not many girls would have done what she did.'
'A girl in love will do almost anything,' replied his mother, watching him carefully.
'Mother!' He stepped forward, breathing heavily.
Feeling uncomfortable, Mrs Thornton changed the subject. 'You don't think there will be any more violence, do you?'
'The soldiers will make sure there isn't. I'm going to arrange to have a guard around the house and mill.'
He left to do this and returned some hours later, explaining that he had arranged for the leaders of the strike to be arrested. Then he said, 'Mother, I am going to Crampton tomorrow to see Miss Hale.'
'The servant who is taking the water-bed can ask how she is.'
'I want to thank her myself for what she did. But there is another reason why I am going.'
Mrs Thornton knew immediately what he was going to say. 'You feel that because she allowed her feelings about you to overcome her that you must ask her to marry you?'
'I dare not hope she will accept. I cannot believe such a creature cares for me.'
'Don't be foolish, John. You talk as if she were a princess! She has shown her real feelings at last. I admit, I like her more now.'
'Dearest Mother! I feel sure she does not care for me - but I have to ask her.'
They wished each other goodnight and she kissed him, then went upstairs to her bedroom. There she locked the door and burst into tears, unable to bear the idea of losing him.
When Margaret returned home, her father and mother were talking in low voices together, looking very pale.
'Mrs Thornton will send the water-bed, Mother,' said Margaret, still feeling as if she might faint.
'Dear, how tired you look! Is it very hot outside?'
'Yes, and the strikers are very noisy.'
She prepared the tea with trembling hands and was glad that her parents did not notice. It was only when she was alone in her bedroom that she was able to think about the day's events. She sat in her chair and put her hands round her knees.
'I, who despise people who lack self-control, threw my arms around Mr Thornton like a romantic fool! Did I do any good? The crowd would probably have gone away without me.'
This was her first judgement, but when she thought about it more coolly she decided that her actions had probably helped the situation. 'But what made me defend him as if he were a helpless child? I'm not surprised Fanny thought I was in love with him - me, in love with Mr Thornton!' Her pale cheeks became bright red and she started to cry.
'How terrible that they think that about me when I don't care about him at all! But it wasn't fair, one man against so many. I had to help him. I would do the same again if it was necessary.'
Having decided this, she lay down in her bed, too tired to move even one finger. She did not know if she slept that night; in her thoughts, her dreams, people were watching her and discussing her and she was filled with shame.
The next morning was a beautiful day and Margaret decided that she would try to forget all about what had happened. She was doing some sewing in her room when Dixon came to tell her that Mr Thornton had called and wanted to see her.
'I will come,' said Margaret quietly, but it was some minutes before she found the courage to meet him.
Mr Thornton was standing by the sitting-room window, his heart beating fast. When he thought of the touch of Margaret's arms around his neck, he felt as if he were on fire. He was afraid he would lose all self-control, that he would hold out his arms to her and beg her to come into them. He feared that she would reject him, but he could not imagine a future without her.
She came in, looking pale and tired but very beautiful. Mr Thornton went to the door and shut it. He said, 'Miss Hale, I am so very grateful to you for - '
'You had nothing to be grateful for,' said Margaret quickly. 'It was a natural reaction. Any woman would have done the same.'
'I disagree. I owe my life to you. Oh, Miss Hale, I owe everything to you - to the woman I love as I have never loved a woman before.'
He took her hand and held it tight, but she said icily, 'The way you speak shocks me. You seem to think that what I did was because of my feelings for you. You are wrong. I would have done the same for any man in that crowd.'
'Am I not allowed to thank you, or express my feelings?' said Mr Thornton.
'Not in the way you have done.'
'I understand now. It is clear you despise me. I think you do not understand me.'
'I do not wish to understand you.'
'No, I see that you do not.'
Despite his angry words, all Mr Thornton wanted to do was to throw himself at Margaret's feet. She started to cry. He waited, hoping for a reply, but when she remained silent, he picked up his hat to leave.
'You seem insulted by my feelings, but I cannot help it. Until now, I have never loved any woman. I have been too busy. You cannot stop me from loving you, but do not be afraid that I will annoy you by talking about my feelings.'
'I am not afraid,' said Margaret, standing very straight. 'But Mr Thornton, you have been very kind to my father. Please, let us not be angry with each other. Please.'
Her whole manner softened when she said these words, but Mr Thornton did not answer. He refused the hand that she held out, then turned and left the room. Margaret thought she saw tears in his eyes and she felt sorry that she had hurt him. 'But how could I help it?' she asked herself. 'I never liked him. I was polite, but nothing more. This is his fault, not mine.'
When Mr Thornton left the house that morning, he had a violent headache and wanted to sit down and cry, like a little child. A bus stopped and without thinking he got onto it; it took him to a small country town. He went into the fields and walked aimlessly, recalling everything Margaret had said and done that morning. Then he thought about every time he had met her, and the way she had looked and acted. He became more and more certain that there never was and never would be anyone like her. He knew that she did not love him and never would, but he also knew that nothing could stop him from loving her.
He returned to the mill late in the afternoon and spent the rest of the day working; due to the events of the previous day, he had many arrangements to make. It was dark when he returned home, but his mother was waiting for him. She did not want to appear anxious, and when she heard him at the door she pretended to be absorbed in a book.
He came in and at first she did not look up. Then she said, 'Well, John?'
He kissed her on the forehead, and said in a low voice, 'No one loves me - no one cares for me except you, Mother.'
Tears came to his eyes and he turned away and leaned against the wall. She stood up and almost fell. Then, putting her hands on his shoulders, she looked into his eyes and said, 'A mother's love is forever. A girl's love changes with every wind. She would not have you, would she, John?'
'I am not good enough for her, mother. I knew I was not. But I love her more than ever.'
'And I hate her for what she has done to you,' said Mrs Thornton fiercely.
'That is unfair. But let us never talk about her again.'
'With all my heart.'
مشارکت کنندگان در این صفحه
تا کنون فردی در بازسازی این صفحه مشارکت نداشته است.
🖊 شما نیز می‌توانید برای مشارکت در ترجمه‌ی این صفحه یا اصلاح متن انگلیسی، به این لینک مراجعه بفرمایید.