سرفصل های مهم
فصل 01
توضیح مختصر
زمان مطالعه

9 دقیقه

سطح

متوسط
دانلود اپلیکیشن «زیبوک»
این فصل را می‌توانید به بهترین شکل و با امکانات عالی در اپلیکیشن «زیبوک» بخوانید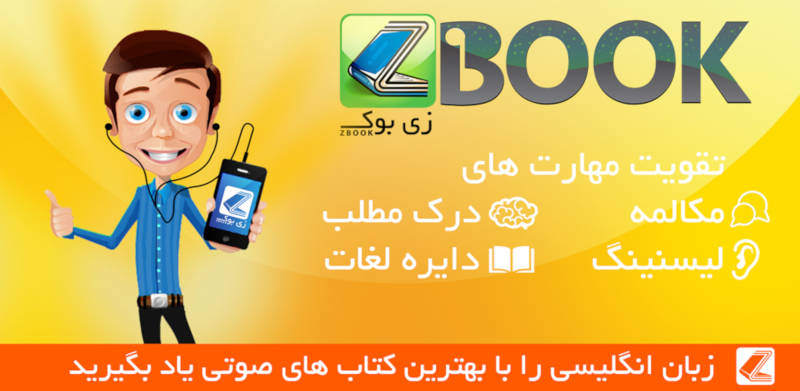 متن انگلیسی فصل
CHAPTER ONE
Before the War
In the last years of the nineteenth century, no one believed that this world was being watched closely by intelligences greater than our own. We had no idea that we were being studied almost as carefully as a scientist studies the small creatures in a drop of water. With great confidence, people travelled around this world and believed that they were in control of their lives. No one gave a thought to possible threats from other planets.
At most, people believed there might be living things on Mars, perhaps less developed than us and ready to welcome visitors. But across the great emptiness of space, more intelligent minds than ours looked at this Earth with jealous eyes, and slowly and surely made their plans against us. And early in the twentieth century, the great shock came.
The planet Mars, I need not remind the reader, goes around the sun at an average distance of 224,000,000 kilometres, and receives from the sun half of the light and heat that is received by this world. It must be, if scientific thinking is correct, older than our world, and life on its surface began a long time before this Earth cooled down. Because it is hardly one seventh of the size of Earth, it cooled more quickly to the temperature at which life could begin. It has air and water and all that is necessary to support living things.
But people are so blind that no writer, before the end of the nineteenth century, suggested that much more intelligent life had developed there than on Earth. It was also not generally understood that because Mars is older and smaller than our Earth, and further from the sun, it is nearer life's end as well as further from its beginning.
Mars is getting colder, as one day our planet must too. Its physical condition is still largely a mystery, but we know that even in the middle of the day, in its warmest areas, the temperature is lower than during our coldest winter. Its air is much thinner than ours, its oceans have become smaller until they cover only a third of its surface, and from its far north and south the ice is steadily moving forwards. The end of all life, which is a distant possibility for us, is an immediate problem for the Martians.
This has brightened their intelligence, increased their abilities and hardened their hearts. And looking across space, with instruments and minds more powerful than we can dream of, they see, at a distance of only 56,000,000 kilometres, a morning star of hope - our own warmer planet with its green land and grey seas, its cloudy atmosphere and its growing population.
We, the people who live on this Earth, must seem to them at least as different and less developed as monkeys are to us. And before we criticize them for thinking in this way, we must remember how badly we have treated not only the animals of this planet, but also other people. Can we really complain that the Martians treated us in the same way?
It seems that the Martians calculated their journey very cleverly - their mathematical knowledge appears to be much more developed than ours. During 1894, a great light was seen on the surface of the planet by a number of astronomers. I now believe that this was a fire built to make an enormous gun in a very deep pit. From this gun, their shots were fired at us.
The attack came six years ago. Towards midnight on 12 August, one astronomer noticed a great cloud of hot gas on the surface of the planet. In fact, he compared it to the burning gases that might rush out from a gun.
This, we now know, was a very accurate description. However, the next day there was no report in the newspapers except one small note in the Daily Telegraph, and the world knew nothing of one of the greatest dangers that ever threatened Earth.
I do not think I would have known anything about it myself if I had not met Ogilvy, the well-known astronomer. He was very excited at the news and invited me to spend the night with him, watching the red planet.
Despite everything that has happened since, I still remember that night very clearly. Looking through the telescope, I saw a circle of deep blue with the little round planet in the centre. Because it was so small, I did not see the Thing they were sending us, which was flying quickly towards me across that great distance. I never dreamed of it then, as I watched. Nobody on Earth knew anything about the approaching missile.
That night, too, there was another sudden cloud of gas from the distant planet as a second missile started on its way to Earth from Mars, just under twenty-four hours after the first one. I saw a reddish flash at the edge, the slightest bend in its shape, as the clock struck midnight.
I remember how I sat there in the blackness, not suspecting the meaning of the tiny light I had seen and all the trouble that it would cause me. I told Ogilvy, and he took my place and watched the cloud of gas growing as it rose from the surface of the planet. He watched until one, and then we lit the lamp and walked over to his house.
Hundreds of observers saw the flame that night and the following night, at about midnight, and again the night after that. For ten nights they saw a flame each night. No one on Earth has attempted to explain why the shots ended after this. It may be that the gases from the firing caused the Martians inconvenience. Thick clouds of smoke or dust, which looked like little grey, moving spots through a powerful telescope on Earth, spread through the clearness of the planet's atmosphere and hid its more familiar features.
Even the daily papers woke up to these events at last, and there was much discussion of their cause. But no one suspected the truth, that the Martians had fired missiles, which were now rushing towards us at a speed of many kilometres a second across the great emptiness of space.
It seems to me almost unbelievably wonderful that, with that danger threatening us, people could continue their ordinary business as they did. One night, when the first missile was probably less than 15,000,000 kilometres away, I went for a walk with my wife. I pointed out Mars, a bright spot of light rising in the sky, towards which so many telescopes were pointing.
The night was warm. Coming home, a group of party-goers from Chertsey passed us, singing and playing music. There were lights in the upper windows of the houses as people went to bed. From the distant railway station came the sound of trains. The world seemed so safe and peaceful.
مشارکت کنندگان در این صفحه
تا کنون فردی در بازسازی این صفحه مشارکت نداشته است.
🖊 شما نیز می‌توانید برای مشارکت در ترجمه‌ی این صفحه یا اصلاح متن انگلیسی، به این لینک مراجعه بفرمایید.