سرفصل های مهم
فصل 02
توضیح مختصر
زمان مطالعه

8 دقیقه

سطح

متوسط
دانلود اپلیکیشن «زیبوک»
این فصل را می‌توانید به بهترین شکل و با امکانات عالی در اپلیکیشن «زیبوک» بخوانید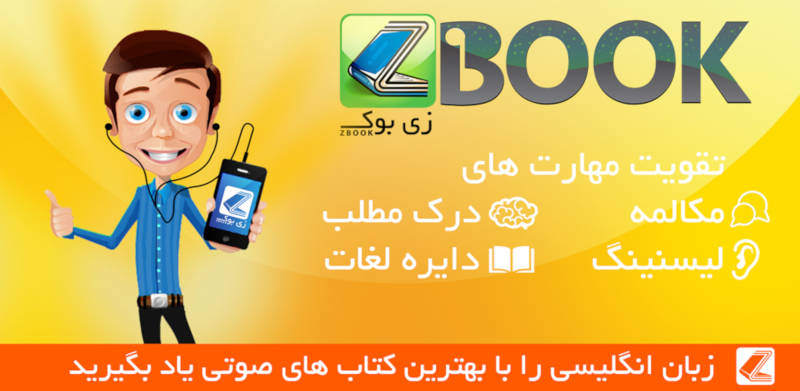 متن انگلیسی فصل
CHAPTER TWO
The Falling Star
Only a few nights later, the first falling star was seen towards the east. Denning, our greatest astronomer, said that the height of its first appearance was about one hundred and fifty kilometres. It seemed to him that it fell to Earth about a hundred kilometres east of him.
I was at home at the time and writing in my study with the curtains open. If I had looked up I would have seen the strangest thing that ever fell to Earth from space, but I did not. Many people in that part of England saw it, and simply thought that another meteorite had fallen. Nobody went to look for the fallen star that night.
But poor Ogilvy had seen it fall and so he got up very early with the idea of finding it. This he did, soon after dawn. An enormous hole had been made and the Earth had been thrown violently in every direction, forming piles that could be seen two kilometres away.
The Thing itself lay almost completely buried in the earth. The uncovered part looked like an enormous cylinder, about thirty metres across each end. It was covered with a thick burnt skin, which softened its edges. He approached it, surprised at the size and even more surprised at the shape, since most meteorites are fairly round. It was, however, still very hot from its flight through the air and he could not get close to it. He could hear movement from inside but thought this was due to it cooling down. He did not imagine that it might be hollow.
He remained standing on one side of the pit that the Thing had made for itself, staring at its strange appearance and thinking that there might be some intelligent design in its shape. He was alone on the common.
Then suddenly, he noticed that some of the burnt skin was falling off the round edge at the end. A large piece suddenly came off with a sharp noise that brought his heart into his mouth. For a minute he hardly realized what this meant, and although the heat was great, he climbed down into the pit to see the cylinder more closely. He realized that, very slowly, the round top of the cylinder was turning.
Even then he hardly understood what was happening, until he heard another sound and saw the black mark jump forwards a little. Then he suddenly understood. The cylinder was artificial - hollow - with an end that screwed out! Something inside the cylinder was unscrewing the top!
'Good heavens!' said Ogilvy. 'There's a man in it - men in it! Half burnt to death! Trying to escape!'
At once, thinking quickly, he connected the Thing with the flash on Mars.
The thought of the creature trapped inside was so terrible to him that he forgot the heat, and went forwards to the cylinder to help. But luckily the heat stopped him before he could get his hands on the metal. He stood undecided for a moment, then climbed out of the pit and started to run into Woking.
The time then was around six o'clock. He met some local people who were up early, but the story he told and his appearance were so wild that they would not listen to him. That quieted him a little, and when he saw Henderson, the London journalist, in his garden, he shouted over the fence and made himself understood.
'Henderson,' he called, 'you saw that meteorite last night?'
'Yes,' said Henderson. 'What about it?'
'It's out on Horsell Common now.'
'Fallen meteorite!' said Henderson. 'That's good.'
'But it's something more than a meteorite. It's a cylinder - an artificial cylinder! And there's something inside.'
'What did you say?' he asked. He was deaf in one ear.
When Ogilvy told him all he had seen, Henderson dropped his spade, put on his jacket and came out into the road. The two men hurried back at once to the common, and found the cylinder still lying in the same position. But now the sounds inside had stopped, and a thin circle of bright metal showed between its top and body.
They listened, knocked on the burnt metal with a rock and, getting no answer, they both decided that the men inside were either unconscious or dead.
Of course the two were quite unable to do anything, so they went back to the town again to get help. Henderson went to the railway station at once, to send a telegram to London.
By eight o'clock a number of boys and unemployed men were already walking to the common to see the 'dead men from Mars'. That was the form the story took. I heard it first from my newspaper boy at about a quarter to nine and I went to the common immediately.
When I got there, I found a little crowd of perhaps twenty people surrounding the great pit in which the cylinder lay. Henderson and Ogilvy were not there. I think they understood that nothing could be done for the moment, and had gone away to have breakfast at Henderson's house. I climbed into the pit and thought I heard a faint movement under my feet. The top had certainly stopped turning.
At that time it was quite clear in my own mind that the Thing had come from the planet Mars, and I felt impatient to see it opened. At about eleven, as nothing was happening, I walked back, full of such thoughts, to my home in Maybury.
By the afternoon the appearance of the common had changed very much. The early editions of the evening papers had shocked London. They printed stories like:
MESSAGE RECEIVED FROM MARS AMAZING STORY FROM WOKING
There was now a large crowd of people standing around. Going to the edge of the pit, I found a group of men in it - Henderson, Ogilvy, and a tall fair-haired man I afterwards learnt was Stent, the Astronomer Royal, with several workmen holding spades. Stent was giving directions. A large part of the cylinder had now been uncovered, although its lower end was still hidden in the side of the pit.
As soon as Ogilvy saw me, he called me to come down, and asked me if I would mind going over to see Lord Hilton, who owned the land. The growing crowd, he said, was now becoming a serious problem, especially the boys. He wanted a fence put up to keep the people back.
I was very glad to do as he asked. I failed to find Lord Hilton at his house, but was told he was expected from London by the six o'clock train. As it was then about a quarter past five, I went home, had some tea and walked up to the station to meet him.
مشارکت کنندگان در این صفحه
تا کنون فردی در بازسازی این صفحه مشارکت نداشته است.
🖊 شما نیز می‌توانید برای مشارکت در ترجمه‌ی این صفحه یا اصلاح متن انگلیسی، به این لینک مراجعه بفرمایید.