سرفصل های مهم
سفری به کمبریج
توضیح مختصر
زمان مطالعه

16 دقیقه

سطح

متوسط
دانلود اپلیکیشن «زیبوک»
این درس را می‌توانید به بهترین شکل و با امکانات عالی در اپلیکیشن «زیبوک» بخوانید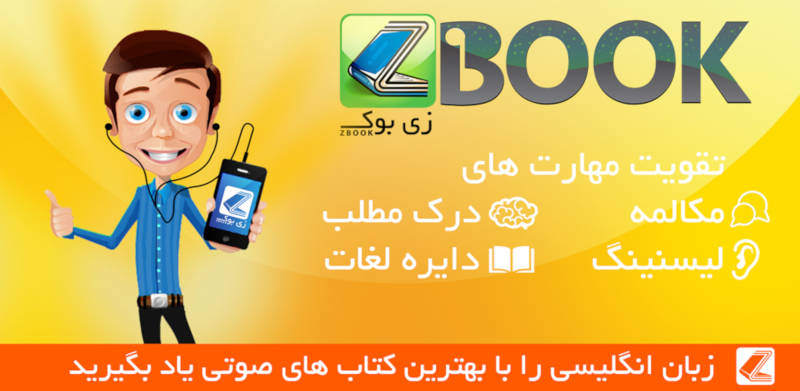 متن انگلیسی درس
Chapter 10 A Trip to Cambridge
It was spring and the days were getting longer. Now Marcus was able to walk home from Will's flat in the late afternoon sunshine.
He began to feel better about things. Then his dad fell down some steps and broke his arm.
'You'll have to go up to Cambridge and see him,' said his mum.
'I'm not going while you're like this.'
'Like what?'
'Crying all the time.'
'I'm OK. Well, I'm not OK, but I'm not going to do anything silly. I promise.'
'But why do I have to go and see him?'
'He was asking for you. He's lucky he didn't hurt himself really badly. Maybe he's having a big think about his life.'
That made Marcus angry. He went and sat in his room. Why had his dad never had a big think about his life before? And why did he only want to see his son when he'd broken his arm? What about all the hundreds of days when his arm was all right, and Marcus had heard nothing from him?
He went downstairs again. 'I'm not going,' he told his mum.
'He makes me sick.'
But the next day, when he told Ellie about his dad, he began to change his mind.
'You should go and see him,' said Ellie. 'Tell him what you think of him. I'll come with you, if you like.'
Marcus thought how nice it would be to have a whole hour with Ellie on the train to Cambridge.
'Will you come with me really, Ellie?'
'Yes, of course. If you want me to. It would be fun. I'll know what to say to him.'
Marcus didn't stop to think about what Ellie was going to say to his father. He'd worry about that later.
'So shall we go next week, then?' It was nearly Easter, and they were on holiday from school next week, so they could stay in Cambridge for the night if they wanted to.
'Yes. Cool. We'll have a great time.'
Marcus and Ellie arranged to meet at King's Cross station in north London, where they would catch the train to Cambridge.
Fiona wanted to come to the station with him, but he didn't want her to see Ellie.
'It would be too sad,' he told her. 'I don't want to say goodbye to you there.'
So Fiona and Marcus walked from their flat to Holloway Road underground station and said goodbye in the entrance.
Fiona gave Marcus an enormous hug, while everyone around them watched.
The underground train wasn't crowded. It was the middle of the afternoon and there was only one other person in the same part of the train, an old guy reading a newspaper. He was looking at the back page, so Marcus could see the front.
The photo seemed so familiar that for a moment he thought it was a picture of someone he knew, like a member of the family.
But none of his relatives had long blond hair and half a beard.
He knew who it was now. He saw the same picture every day of the week on Ellie's sweatshirt. He felt hot all over; he didn't even need to read the old guy's paper, but he did.
R O C K STAR C O B A I N DEAD, it said in big letters, and then underneath, in smaller writing, Nirvana singer, 27, shoots himself. Marcus thought and felt a lot of things at the same time.
He wondered whether Ellie had seen the paper yet, and how she would be when she found out. He wondered if his mum was OK, although he knew there was no connection between his mum and Kurt Cobain because his mum was a real person and Kurt Cobain wasn't.
Then he felt confused because the newspaper had turned Kurt Cobain into a real person. And then he felt very sad — sad for Ellie, sad for Kurt Cobain's wife and little girl, sad for his mum, sad for himself. And then he was at King's Cross and he had to get off the train. He met Ellie under the information board. She seemed normal.
Everyone was carrying a newspaper, so Kurt Cobain was everywhere. There was a whole army of Kurt Cobains marching towards them. Marcus didn't know what to do. He didn't want Ellie to learn that Kurt Cobain was dead. Then he had an idea.
'Ellie,' he said suddenly. 'Do you trust me? Yes or no?'
'What are you talking about? Of course I trust you.'
'OK, then. Close your eyes and hang on to my jacket.'
'What? Why?'
'I watched a programme on TV with my mum once. It was all about learning to trust someone. They made some people close their eyes and then other people led them around and made sure that they didn't hurt themselves.'
'Marcus, have you gone mad?'
'I'm going to guide you to the train through all these people, and then you'll trust me for ever.'
'Oh, all right.'
Ellie closed her eyes and Marcus led her to the part of the station where the Cambridge train was waiting. She didn't see all the people with newspapers coming towards them. Marcus was almost enjoying it, because he liked the feeling of looking after Ellie.
'Are we nearly there?'
'Yes. The train's there waiting for us.'
'I know why you're doing this, Marcus,' she said suddenly in a small, quiet voice. He stopped, but she continued to hold him.
'You think I haven't seen the paper, but I have.'
He turned round, but she didn't open her eyes.
'Are you OK?'
'Yes. Well, not really.' She felt around in her bag and got out a bottle of vodka. 'I'm going to get drunk.'
Will had arranged to go to a pub in Islington with Rachel and Fiona while Marcus was in Cambridge visiting his father. They would all have a drink and a talk, then Will would leave and Rachel and Fiona would have another drink and a talk. Fiona would feel better about things, and not want to kill herself. What could possibly go wrong?
Will arrived at the pub first, got himself a drink, sat down and lit a cigarette, and Fiona arrived soon afterwards. But Rachel didn't come. Half an hour passed and she still hadn't arrived. Will went to phone her, but he only got through to her answer machine. Then he realized the truth. She had never intended to come because she wanted Will to talk to Fiona by himself. She had said he could learn to help Fiona if she showed him how, and this was what she meant.
Will didn't know what to do. He went back to his seat and he and Fiona sat in silence for some time. Then Fiona started to cry.
At first Will tried not to take any notice of her, but he couldn't.
He knew he would have to try and help.
'What's the matter?' he asked.
'Nothing.'
'That's not true, is it?'
'Yes, it is. Nothing's the matter — no thing. I'm just like this. I think I probably need to talk to somebody.'
'Do you want to go and get something to eat?' said Will.
They went to a pizza restaurant on Upper Street.
'I'm sorry for being like this,' said Fiona. 'And for being like this with you.'
Will started to make a joke, but then he thought he would try to say something serious and useful.
'I'm the one who should apologize,' he said. 'I want to help, but I know I won't be able to. I haven't got the answers to anything.'
'I don't need answers,' said Fiona. 'I know there's nothing you can do. I'm depressed. It's an illness. It just started. Well, that's not true . . . there were some things that happened …'
Suddenly Fiona started talking about her problems. It was much easier than Will had thought; he just had to listen, and ask the right questions. He'd done it before, lots of times, with Angie and Suzie and Rachel, but that was for a reason. This was different. He didn't want to sleep with Fiona, but he did want to make her feel better.
He learnt a lot of things about her. He learnt that she hadn't really wanted to be a mother and that sometimes she hated Marcus; he learnt that she was worried about not having a relationship and that her last birthday had depressed her because she hadn't been anywhere or done anything. There was no one terrible cause of Fiona's unhappiness, or an awful dark secret in her life.
They got a taxi back to Fiona's place. The taxi driver was listening to the radio and Will suddenly realized that it was a discussion about Kurt Cobain.
'What's happened to him?' Will asked.
'He shot himself in the head. He's dead.'
Will wasn't surprised, and he was too old to be shocked. It wasn't unusual for pop stars to kill themselves. But then he thought about Marcus and Ellie, and that worried him. What would they think?
'Isn't he the singer Marcus liked?' Fiona asked him.
'Yes.' Suddenly Will was afraid. He didn't know why, but he had a strange feeling that Marcus might be in trouble.
'Can I come in with you?' he asked Fiona when they arrived at her house. 'Perhaps Marcus has left a message on your answer machine. I just want to hear that he's OK.'
There was 2. message from Marcus, but he didn't sound OK.
He was calling from a police station in a town called Royston and he sounded frightened and lonely.
•
Ellie had started drinking vodka on the train, and Marcus was feeling very tired. Whenever people stared at her, she started shouting at them and saying that she would stop the train.
Marcus was beginning to realize that he didn't actually want Ellie to be his girlfriend. She was funny and pretty and clever, but she just wasn't the right kind of person for him. He needed to be with someone quieter, someone who liked reading and computer games. Elbe's behaviour was frightening and embarrassing.
'Why does Kurt Cobain's death matter so much?' he asked her quietly.
'I loved him.'
'You didn't know him.'
'Of course I knew him. I listen to him every day. I wear him on my sweatshirt every day. He understood me. He knew what I felt, and he sang about it.'
Marcus tried to remember the words of some of the songs on the Nirvana CD that Will had given him for Christmas, but they didn't mean anything to him.
'So how were you feeling?'
'Angry.'
'What about?'
'Nothing. Just . . . life. Life's awful.'
Marcus thought about that. He realized that Ellie spent her whole time wanting life to be awful, and making things difficult for herself. School was awful for her because she wore her sweatshirt every day, which wasn't allowed, and because she shouted at teachers and got into fights. But why didn't she stop doing those things? Her life wouldn't be so awful then.
'Do you feel like shooting yourself?' Marcus asked.
'Of course. Sometimes, anyway.'
Marcus looked at her. 'That's not true, Ellie.'
'How do you know?'
'Because I know how my mum feels. And you don't feel like that. You have a nice life.'
'I have an awful life.'
'No. I have an awful life. And my mum has an awful life. But you . . . I don't think so. I'll tell you, you don't feel anything like my mum, or Kurt Cobain. You shouldn't say that you feel like killing yourself when you don't. It's not right.'
They sat in silence. Marcus was looking out of the window of the train, wondering what he was going to say to his dad about Ellie. He didn't notice that the train had pulled into Royston station. Suddenly Ellie stood up and jumped off the train. Marcus waited for a moment, then, with a horrible sick feeling, he jumped off after her.
'What are you doing?'
'I don't want to go to your dad's. I don't know him.'
She walked out of the station and Marcus followed her. They walked up a side road and on to the High Street, past a chemist and a supermarket. Then they came to a music shop with a big cardboard figure of Kurt Cobain in the window.
'Look at that,' said Ellie. 'That's really terrible. They're trying to make money out of his death.'
She took off one of her boots and threw it at the glass window of the shop as hard as she could. The glass broke first time. Ellie reached inside and took out the cardboard figure of Kurt Cobain. She sat down outside the shop, holding the figure and smiling a weird little smile.
'Oh, Ellie. What did you do that for?'
Once again, Marcus had the feeling that Ellie didn't have to do what she'd just done. She didn't have to make trouble for herself.
He was tired of her behaviour. There was enough trouble in the world without inventing more.
The street had been quiet when Ellie broke the window, but the noise of breaking glass had woken Royston up. Some people ran down to see what was happening.
'Right, you two. Stay there,' said a guy with long hair who looked like a hairdresser.
'We're not going anywhere, are we, Marcus?' said Ellie sweetly.
مشارکت کنندگان در این صفحه
تا کنون فردی در بازسازی این صفحه مشارکت نداشته است.
🖊 شما نیز می‌توانید برای مشارکت در ترجمه‌ی این صفحه یا اصلاح متن انگلیسی، به این لینک مراجعه بفرمایید.