سرفصل های مهم
کریسمس در خانه فیونا
توضیح مختصر
زمان مطالعه

7 دقیقه

سطح

ساده
دانلود اپلیکیشن «زیبوک»
این درس را می‌توانید به بهترین شکل و با امکانات عالی در اپلیکیشن «زیبوک» بخوانید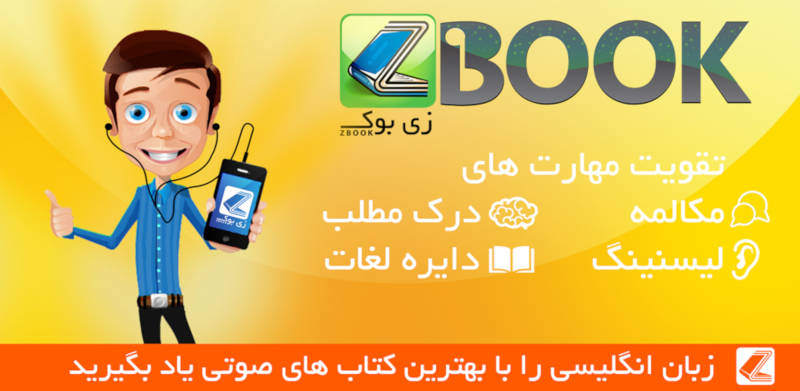 متن انگلیسی درس
Chapter 7 Christmas at Fiona's
Will was feeling depressed. It was only 19 November, but he had heard his dad's Christmas song in a supermarket that morning.
Will hated Christmas: people knocked on his door, singing the song he hated more than any other song in the world, and expected him to give them money. His dad had hated Christmas too, but for a different reason: it reminded him of how badly he had failed in his life. His famous Christmas song was the only successful song he had ever written. At Christmas, Will's dad had always got depressed and angry and drunk a lot, so it had never been a very happy time for Will.
Since his parents had died, Will had usually spent the holiday with friends, or girlfriends' families, but this year he had no plans.
There was no girlfriend, and so there were no girlfriend's parents.
He decided that he would sit at home and watch old films on TV and get drunk, but that didn't seem very Christmassy.
He thought about spending Christmas Day with a family — not his family, because he didn't have one, but a family. He definitely didn't want to spend Christmas with Marcus and Fiona, though — eating vegetarian food, not watching TV, singing Christmas songs with his eyes closed. But the next afternoon Marcus came round and invited Will to spend Christmas with them
'Ummm,' said Will. 'That's . . . very kind of you.'
'But you're coming?'
'I don't know.'
'Why not?'
'Because
'Don't you want to come?'
'Yes, of course I do, b u t . . . what about your mum?'
'She'll be there too.'
'Yes, I know. But she wouldn't want me there.'
'I've already spoken to her about it. I said I wanted to invite a friend, and she said OK. She guessed it was you. I haven't got any other friends.'
'All right,' Will said at last. 'I'd love to spend Christmas with you, Marcus.'
When he arrived at Marcus and Fiona's flat on Christmas Day, he was pleased to find other people there too. There was Marcus's dad Clive, and his girlfriend Lindsey, and his girlfriend's mum, all sitting in a line on the sofa. Will was very surprised that Fiona and Clive were still friendly although their relationship had finished some time ago. The people in SPAT hadn't been like that about their broken relationships — they had been angry and unhappy.
Will gave Marcus a CD of Nevermind and a Kurt Cobain T-shirt, and Marcus gave Will a book of Countdown quizzes.
Fiona gave Will The Single Parent's Guide as a joke.
'What's the joke?' asked Lindsey.
'Nothing,' said Will quickly.
'Will pretended to have a kid so he could join a single parents'
group,' Marcus told her.
'Oh,' Lindsey said. She and her mum and Clive looked at Will with interest, but he just smiled.
Clive gave Marcus some computer games and CDs and sweatshirts. But Fiona's presents to Marcus weren't very interesting at all, Will thought — books, and a hairy jumper, and some piano music. But Marcus was really pleased with them, and for the first time Will understood that Marcus was a good kid.
He didn't need expensive presents to be happy.
They had lunch and then watched TV. Marcus was happy and Will felt very relaxed. But later in the afternoon Suzie arrived with Megan. Fiona had told her that Will didn't really have a two-year-old son called Ned, but Will hadn't seen Suzie since then and now he felt really embarrassed and ashamed. He stood up, and then he sat down again, and then he stood up again and said he had to go.
'Don't be so silly, Will,' said Fiona.
So Will sat down again and Suzie sat next to him, but she refused to speak to him.
Megan went over to the Christmas tree and Fiona handed her a present. 'This is for you, Megan,' she said.
Megan stood holding her present and looked around the room. Then she walked over to Will and tried to give it to him.
Will didn't move.
'Well, take it from her, you fool,' said Suzie.
'It's not my present,' said Will, but Megan continued to hold it out until he reached for it. 'Now what?' he said.
'Open it with her,' said Suzie.
Will helped Megan open the present. It was a plastic musical toy. They both looked at it.
'Now play with her,' Suzie said angrily. 'It's easy to see that you don't know anything about kids. But you should learn. It would be useful to you in your kind of work.'
'What is your kind of work?' asked Lindsey politely.
'He doesn't do anything,' Marcus said. 'His dad wrote a famous song and he earns a million pounds a minute.'
'He pretends he has a child so he can join single parents'
groups and meet single mothers,' said Suzie.
'Yes, but he doesn't get paid for that,' said Marcus.
Will stood up again, but this time he didn't sit down. 'Thanks for the lunch,' he said. 'I'm going home now.'
'Suzie has a right to be angry with you,' Fiona said.
'Yes, and now I have a right to go home.'
'But I don't want him to go yet,' said Marcus suddenly. 'He's my friend. I invited him. I should be able to tell him when he goes home. Why is everyone being so horrible to him? He only pretended to have a kid for a couple of weeks. That's nothing.
Kids at school do worse than that every day.'
'Yes, but Will isn't a kid,' said Suzie.
'Yes, but he's behaved better since then. He never wanted me round his flat every day. I just went. And he bought me those shoes and he listens when I say I'm having a bad time at school.
And he knew who Kirk O'Bane was.'
'Kurt Cobain,' said Will.
'And you all do wrong things too sometimes,' said Marcus. 'I mean …' He had to be careful here. He knew he couldn't say anything about the hospital or Fiona. 'I mean, how did I first become friends with Will?'
'You threw a great big loaf of bread at a duck's head and killed it,' said Will.
Suzie and Fiona started laughing.
'Is that true, Marcus?' asked his father.
'There was something wrong with it,' Marcus said. 'I think it was going to die anyway.'
Suzie and Fiona laughed even more. The three people on the sofa looked shocked. Will sat down again.
مشارکت کنندگان در این صفحه
تا کنون فردی در بازسازی این صفحه مشارکت نداشته است.
🖊 شما نیز می‌توانید برای مشارکت در ترجمه‌ی این صفحه یا اصلاح متن انگلیسی، به این لینک مراجعه بفرمایید.