سرفصل های مهم
بزرگ شدن
توضیح مختصر
زمان مطالعه

14 دقیقه

سطح

متوسط
دانلود اپلیکیشن «زیبوک»
این درس را می‌توانید به بهترین شکل و با امکانات عالی در اپلیکیشن «زیبوک» بخوانید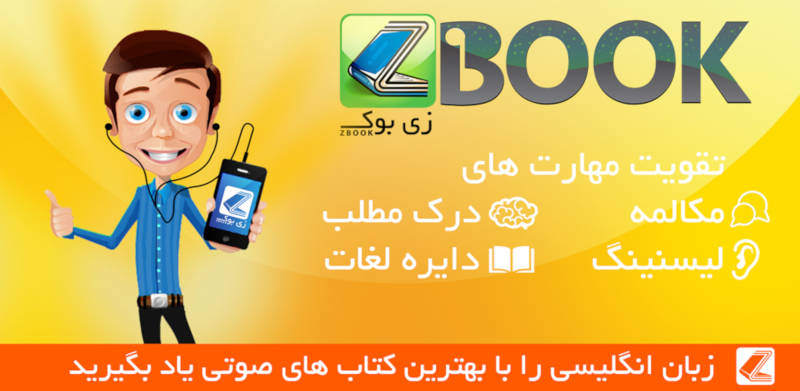 متن انگلیسی درس
Chapter 11 Growing Up
A police car took Marcus and Ellie to the police station. The policemen were nice really. Ellie had explained that she wasn't a troublemaker or on drugs; she was angry because the owner of the music shop was making money out of Kurt Cobain's death.
The policemen thought this was funny and laughed, which made Ellie even more angry.
When they got to the police station, they were taken into a little room and a policewoman came in and started talking to them. She asked them their ages and addresses, and what they were doing in Royston. Marcus tried to explain about his dad and the big think and Kurt Cobain and the vodka. But the policewoman couldn't understand the connection between his dad's accident and Ellie and the shop window.
'He didn't do anything,' Ellie suddenly said. 'I got off the train and he followed. I broke the window. Let him go.'
'Let him go where?' asked the policewoman. 'We've got to phone one of his parents. We've got to phone yours too.'
The police telephoned Marcus's dad and Ellie's mum. Then Marcus rang Fiona, but she wasn't in so he left a message on her answer machine.
They sat and waited in silence until Marcus's dad and Lindsey arrived. Neither of them was in a very good mood. Lindsey had had to drive, because of Clive's broken arm, and she hated driving. His dad was in pain. He didn't look like a man who had had a big think or wanted to see his only son.
The policewoman left them alone and Clive sat down on a seat that ran along one side of the room. Lindsey sat down next to him. Marcus looked at his dad unhappily.
'He didn't do anything,' said Ellie impatiently. 'He was trying to help me.'
'And who exactly are you?'
'Who exactly? I'm Eleanor Toyah McCrae, aged fifteen years seven months. I live at 23 …'
'What are you doing with Marcus?'
'He's my friend.' This was news to Marcus. He hadn't felt that
Ellie was his friend since they got on the train. 'He asked me to come with him to Cambridge because he wasn't looking forward to talking to you.'
Marcus put his head in his hands. He was suddenly very, very tired. He didn't want to be with any of these people.
'I suppose you think all this is my fault,' said Clive. 'If I had stayed with your mother, you wouldn't be in trouble.'
'What are you talking about?' said Marcus. 'What's happened?
I just got off a train.' He wasn't tired now, but he was beginning to feel angry. 'What's wrong with getting off a train? Ellie's crazy.
She broke a window with her boot because it had a picture of a pop star in it. But I haven't done anything. And I don't care if you left home or not. It doesn't make any difference to me. I just wanted to try and look after my friend.'
Ellie laughed. 'Cool speech, Marcus! Can we go now?'
'We have to wait for your mother,' Clive told her. 'She's coming with Fiona. Will's driving them up from London.'
'Oh, no,' said Marcus.
The four of them sat there staring at each other, like characters in a play without an ending.
•
After the police had called Ellie's mum, she had called Fiona.
Then Fiona spoke to Clive, then she called Ellie's mum and offered her a lift up to Royston with her and Will. Ellie's mum was an attractive woman in her early forties. She didn't seem surprised or upset about her daughter's problems.
When Will, Fiona and Ellie's mum arrived at the police station in Royston, Clive and Lindsey were staring angrily at Marcus, Marcus was staring angrily at the wall, and Ellie was staring angrily at everyone.
'Can we go now?' Will asked the policewoman.
'Not yet. We're waiting for the shop owner to come. It's something we're trying here. Criminals meet the victims of their crimes, so they understand the effects of their actions.'
'Good,' said Ellie. 'I want to see what this person's like.'
A nervous-looking young woman in her twenties was shown into the room. She was wearing a Kurt Cobain sweatshirt and lots of black eye make-up and she looked like Ellie's older sister.
'This is Ruth, who owns the shop. This is the young lady who broke your window,' said the policewoman.
Ellie looked at Ruth, very surprised. 'Did they tell you to look like me?' she said.
'Do I look like you?' Ruth asked.
Everyone in the room laughed, including the police officers.
'You put that picture in the window to make money,' said Ellie, but she didn't sound as confident as before.
'Which picture? The picture of Kurt? That's always been there.
I think he's great. Is that why you broke the window? Because you thought I was trying to make money out of Kurt's death?'
'Yes.'
'Today has been the saddest day of my life. And then a stupid little girl breaks my window because she thinks I'm trying to get money out of people. Just . . . grow up.'
Ellie was very embarrassed and didn't know what to say. 'I'm sorry,' she whispered.
'All right,' said Ruth. 'Come here.' She opened her arms, and Ellie stood up, walked over to her and hugged her.
Suddenly Fiona, who had been very quiet, got up too, walked around the table, and put her arms round Marcus.
'I haven't been a good mother to him,' she said to the policewoman who had been looking after them. 'I haven't been noticing things. I know I don't deserve another chance, but I'm asking for one . . . If you give us another chance, you won't be sorry.'
'We don't need another chance, Mum,' said Marcus. 'I haven't done anything wrong. I only got off a train.'
But Fiona took no notice of Marcus. She was mad, thought Will, and she was saying crazy things, and nothing could stop her.
But he knew she had suddenly realized that she had to do something for her son. And if she was thinking that, then she wasn't going to try and kill herself again.
'Please let Marcus go,' Fiona said, and put her face in Marcus's neck.
But Marcus shook her off and moved away from her and towards Will. 'You're mad, Mum. I can't believe how mad both my parents are,' he said with real feeling.
Will looked at this strange little group and tried to make some sense of it. He couldn't understand these people. He hadn't known some of them before today; he had known some of them for only a short time, and he couldn't say that he knew them well. But here they were anyway, one of them holding a cardboard figure of Kurt Cobain, one of them crying, one with a broken arm, all connected to each other in different ways. Will couldn't remember being involved in this kind of situation before. He was looking at real life and seeing what it was like to be human. It wasn't too bad, really.
•
Marcus went to stay with his dad and Lindsey in Cambridge that night. In the car Clive complained a lot about Ellie and what had happened. Why did Marcus want to be involved with someone like that? Why hadn't he tried to stop her? Marcus didn't say anything, and finally his father was quiet. Later, when Lindsey had gone to bed, he and Marcus talked.
'I've had a big think, you know, since my accident,' said Clive.
'I know I haven't been a very good father. And . . . you need a father, don't you? I can see that now.'
'Why do you think I need a father now? I'm doing OK without one.'
'It doesn't look like it.'
'What, because Ellie broke a window? No, really, I am doing OK. Maybe I'm doing better. It's hard with Mum, but this year at school . . . I can't explain it, but I feel safer than before, because I know more people. I was really frightened because I didn't think two people were enough, but now there aren't only two. There are lots.'
'You mean Ellie and Will and people like that?'
'Yes.'
'It was wrong of me to leave you,' said his dad. 'That's what my big think was about.'
'It doesn't matter, Dad. I know where you are if things get bad. I'm OK. Really. I can find people. I'll be all right.'
And he would be all right, he knew it. He didn't know whether Ellie would be, because she didn't think about things very hard. And he didn't know if his mum would be, because she wasn't very strong a lot of the time. But he was sure he could cope in ways that they couldn't. He could cope at school because he knew what to do, and he had learnt who you could trust and who you couldn't.
They talked a bit longer, about Lindsey, and how she wanted a baby, and how his dad couldn't decide, and whether Marcus would mind if they had one; and Marcus said he liked babies.
And then his dad gave him a hug and he went to bed. In the morning his dad and Lindsey took him to the station and gave him enough money for a taxi from King's Cross back to the flat.
•
Will knew that his feelings for Rachel had changed his life for ever. He wanted her so much that it frightened him. He was terribly afraid of losing her; perhaps she would get bored with him, or meet someone else. He wasn't Will the cool guy who didn't want to get involved with other people now. He was deeply involved with Rachel, and he couldn't go back. He wanted to be an important part of her life, and to make her think of him as a responsible person. So he started taking Ali and Marcus out on Saturdays, sometimes to football games but usually to the cinema and McDonald's.
In some ways Marcus seemed older than Ali now. He dressed better — he had won the argument with his mother about whether he could go shopping with Will — and he had his hair cut regularly. He was still good friends with Ellie and Zoe, but he was more careful about what he said to them, and they didn't laugh at him as much.
It was strange; Will missed him. Marcus was the only person in the world who might be able to give him advice, but Marcus — the old Marcus — was disappearing.
'Are you going to marry my mum?' Ali asked one day, when they were eating chips at McDonald's.
'I used to want him to marry my mum,' said Marcus. 'I thought it would solve all our problems. Your mum's different, though.
She's not as confused as my mum.'
'Do you still want him to marry your mum?'
Will stared at them both in disbelief.
'No,' said Marcus. 'I don't think it would help. You're safer as a kid if everyone's friends. Think about it. Your mum and my mum are friends.' It was true. Rachel and Fiona saw each other regularly now. 'And Will sees my mum, and I see you, and Ellie and Zoe, and Lindsey and my dad. There are lots of people now.'
One afternoon, when Will took Marcus back to his flat, Marcus disappeared into his bedroom with a quick 'thanks'.
'He seems so much older,' Fiona said.
'Yes,' said Will. 'Are you worried about that?'
'Why do you ask? Of course I am.'
'But . . . you've seemed better recently.'
'I think I am. I don't know why, but I think I'm more in control of everything.'
Will thought he knew one of the reasons, but he didn't want to hurt Fiona's feelings. The truth was that the new Marcus wasn't so difficult to look after. He had friends and he could look after himself. He was just like every other twelve-year-old boy.
Marcus came out of his room. 'I'm bored. Can I get a video?'
Will decided to give Marcus a little test. 'Hey Fiona. Why don't you get your music out and we can all sing a Joni Mitchell song?'
'Would you like to?' asked Fiona.
'Yes, of course.' But Will was watching Marcus's face carefully.
Marcus was looking really embarrassed.
'Please, Mum. Don't.'
'But Marcus, you love singing. You love Joni Mitchell.'
'I don't. Not now. I hate Joni Mitchell.'
Will knew then, without any doubt, that Marcus would be OK.
مشارکت کنندگان در این صفحه
تا کنون فردی در بازسازی این صفحه مشارکت نداشته است.
🖊 شما نیز می‌توانید برای مشارکت در ترجمه‌ی این صفحه یا اصلاح متن انگلیسی، به این لینک مراجعه بفرمایید.