سرفصل های مهم
نقشه مارکوس
توضیح مختصر
زمان مطالعه

14 دقیقه

سطح

متوسط
دانلود اپلیکیشن «زیبوک»
این درس را می‌توانید به بهترین شکل و با امکانات عالی در اپلیکیشن «زیبوک» بخوانید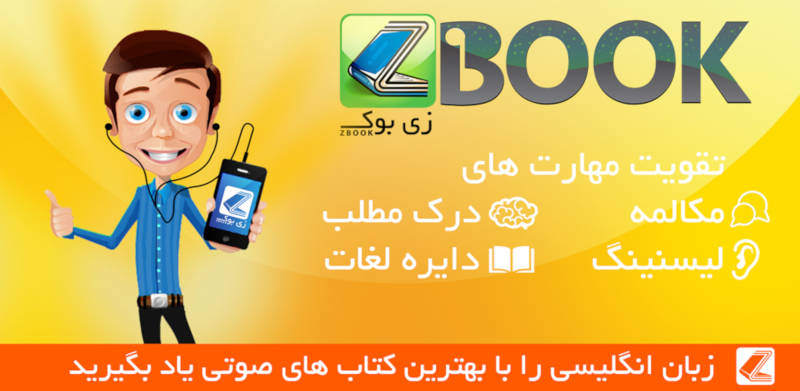 متن انگلیسی درس
Chapter 4 Marcus's Plan
The next day Suzie took Marcus h o m e and left him while she went to get Fiona from the hospital. He was just tidying the kitchen, as Suzie had told him to do, w h e n he saw a note on the kitchen table. He picked it up and sat down.
Dear Marcus,
A big part of me knows that I'm doing a wrong, stupid, selfish, unkind thing. But unfortunately that's not the part that has control of me now.
None of this is about you. I've loved being your mum, always, although I've found it difficult sometimes. And I don't know why it isn't enough for me, but it isn't. I just feel very tired, and there doesn't seem to be anything to look forward to.
Things will be better for you than they were before. Really. You can go to your dad's, or Suzie has always said she'd look after you.
Love you,
Mum
Marcus was still sitting at the kitchen table w h e n his m u m came back from the hospital with Suzie and Megan. She could see immediately what he'd found.
'I'm sorry, Marcus. I'd forgotten about the note.'
'You forgot? You forgot you wrote a letter about killing yourself?'
'Well, I didn't think I'd ever have to remember it, did I?' She laughed at that. She actually laughed. That was his mother. W h e n she wasn't crying at breakfast, she was laughing about killing herself.
'It was stupid of me to leave Marcus here before I went to get you,' said Suzie. 'I wasn't thinking.'
'Suzie, none of this is your fault. But maybe Marcus and I ought to have a little talk alone.'
' Of course,' said Suzie. She gave Marcus a kiss. 'She's fine,' she whispered, loud enough for his m u m to hear. 'Don't worry about her.'
W h e n Suzie had gone, Fiona made tea and sat down at the table with Marcus.
'Are you angry with me?'
'What do you think?'
'Because of the letter?'
'Because of the letter, because of what you did, everything.'
'I can understand that. I don't feel the same as I did on Saturday, if that's any help.'
'So your problems have all just gone away?'
'No, but . . . at the moment I feel better.'
'At the moment's no good to me,' said Marcus. 'I can see that you're better at the moment. You've just made tea. But what happens when I go back to school? I can't be here to watch you all the time.'
'No, I know. But we've got to look after each other.'
Marcus was no longer interested in what his mum said; the important thing was what she did, or what she was going to do.
She wasn't going to try and kill herself again today. She'd drink her tea, and tonight they'd watch TV, and it would feel like the beginning of a different, better time. But that time wouldn't last for ever. Marcus knew that, for him, things would never be the same again.
Two people in a family weren't enough. He'd always thought that two was a good number, and that he'd hate to live in a family of three or four or five. But now he could see that if there were lots of people in a family, and one of them died, you wouldn't be left on your own. But how could he make his family grow? He was going to have to find a way.
•
Will kept thinking about Marcus and Fiona. There wasn't much else happening in his life, so he had a lot of time to think about them. He had a strange thought: perhaps he should try and help them. He telephoned Suzie.
'I was wondering how Marcus and Fiona are,' he said.
'Not too bad, I think. She hasn't gone back to work, but Marcus went to school today.'
'Listen, do you think there's any way I could help? Perhaps I could take Marcus out?'
'Would you like to?' said Suzie. 'I could ask Fiona.'
'Thanks,' said Will. 'And it would be nice to see you and Megan again soon.'
'Yes,' said Suzie. 'I'm looking forward to meeting Ned.'
Will bought Time Out, a magazine with information about events in London. He was looking for something that a twelveyear-old boy might like to do on a Saturday. He tried to remember what he liked doing at Marcus's age, but he couldn't.
Then the telephone rang.
'Hi, Will. It's Marcus.'
'Hi, Marcus.'
'Suzie said you want to take me out for the day on Saturday.
I'll come if my mum can come too.'
'What?'
'I'll come if my mum can come too. And she hasn't got any money, so we'll either have to go somewhere cheap, or you'll have to pay for us.'
'Well . . . wouldn't it be better with just you and me? Your mum could stay at home and have a rest.'
Suddenly Will remembered last Saturday. They had left Fiona at home to rest, and she had tried to kill herself.
'I'm sorry, Marcus,' he said quickly. 'I wasn't thinking. Of course your mum can come too. That would be great.'
'We haven't got a car. You'll have to bring yours. And you can bring your little boy if you like.'
He laughed. 'Thanks.'
'That's OK,' said Marcus generously.
'He'll be with his mum again on Saturday.'
'Fine. Come round at about half past twelve. You remember where we live. Flat 2, 31 Craysfield Road, Islington, London N1 2SR'
'Right,' said Will. 'See you then.'
•
Marcus wasn't really worried about leaving his mum. She was still in a strange, calm mood. But he wanted her to come so that she and Will could meet, and after that, he thought, it should be easy.
His mum was pretty, and Will seemed quite rich. They could go and live with him and his kid, and then there would be four of them, and four was twice as good as two. Then if one of them died, it wouldn't matter so much.
Marcus wasn't even sure whether he liked Will or not, but it didn't matter. He could see that Will wasn't bad, or drunk, or violent, so he would be OK. And Marcus knew a little about Will. One day on his way home from school, he had seen Will out shopping and had followed him home like a private detective.
He hadn't really found out much about him except where he lived. But Will seemed to live alone - no girlfriend, no wife, no little boy. Perhaps the little boy was with his girlfriend at home?
But if Will had a girlfriend, why was he trying to get friendly with Suzie?
When Will arrived on Saturday, his mum was looking good, Marcus thought. She was wearing her best trousers and a hairy jumper, and she was wearing make-up for the first time since the hospital, and a pair of brightly coloured earrings from Zimbabwe.
'Thanks for everything you did last weekend,' she said. 'I'm very grateful.'
'It was a pleasure. I hope you're feeling . . . I hope you've …'
'My stomach's fine. I suppose I must still be a bit crazy though.
That sort of thing doesn't get better quickly, does it?'
Will looked shocked, but she just laughed. Marcus hated it when she made jokes to people who didn't know her well.
Will took them to a restaurant called Twenty-Eight. After they had ordered their food, Marcus hoped that Will and his mum would start talking. But they seemed to be finding it difficult to start a conversation, so he had to help them.
'Don't just sit there,' he said. 'Talk to each other.'
Both Will and Fiona looked at him.
'What do you want us to talk about?' asked Will.
'Anything. Politics. Films. Murders. I don't care.'
'I'm not sure that's how conversation happens,' said his mother.
Marcus started asking questions to make them talk, but he wasn't very successful.
'Leave us alone, Marcus. You're making it more difficult, not easier,' said Fiona. 'We'll start talking soon.'
Then Will asked questions about Marcus's dad, and soon they were talking about relationships. They were talking so much that they didn't notice when the food arrived. Marcus ate his lunch happily. Would they move into Will's place, he wondered, or buy somewhere new?
•
Will knew that Fiona wasn't his type of woman. She didn't look the way he wanted women to look. He didn't think looks were important to her at all. Why didn't she get a good haircut and wear nice clothes? And she was just too strange. He could see now why Marcus was so weird. She believed in things that Will didn't care about, like being a vegetarian.
Will still wanted to help them. One evening he was invited to supper at their flat. He didn't like the food very much - something vegetarian with peas and rice and tinned tomatoes — but he quite enjoyed the conversation. Fiona told him about her job as a music teacher and they talked about his dad's song. But later Fiona sat down at the piano and started to sing.
She wasn't a bad singer, but Will was very embarrassed. She sang old pop songs from the sixties, and she sang them with deep feeling; she even closed her eyes. Then Marcus began to sing too, in the same way, and they made Will sing with them. It was awful.
Will could see that he'd made a big mistake about Marcus and Fiona. He couldn't do anything to help people like them. They were too weird and they felt too deeply about things. Will didn't feel deeply about anything. He couldn't imagine wanting to kill himself. He just wanted to live a long life without any problems.
Fiona called Will and left a message on his answer machine, but he didn't call her back. He was trying to return to his old life.
He went shopping for CDs and clothes, he played a bit of tennis, he went to the pub and to see films with friends. Then, one afternoon, the doorbell rang. It was Marcus.
'I've come to see you,' he said.
'Oh. Right. Come in.'
Marcus marched into the sitting room, sat down on the sofa and looked round. 'You haven't got a kid, have you?'
'Well …' began Will.
Marcus got up and walked around the flat. 'Where's your toilet?' he asked.
'It's just down the hall.'
When Marcus was gone, Will tried to think what he could say about Ned, but he couldn't think of anything.
'You've only got one bedroom,' said Marcus when he got back. 'You've got no children's toys in the bathroom, there are no toys in here … You haven't even got any photos of him.'
'Is that your business?'
'No. But you've been lying to me, and my mum, and my mum's friend.'
'Who told you where I live?'
'I followed you here once.'
'Why don't you just go home, Marcus?'
'All right. But I'm going to tell my mum.'
Will couldn't think of any explanation to give Marcus except the truth — that he had invented a child so he could join a single parents' group and meet women. And the truth sounded much worse than he had ever intended.
'Listen, Will,' said Marcus. 'I won't say anything to my mum if you go out with her.'
'Why do you want your mum to go out with someone like me?'
'I don't think you're too bad. I mean, you told lies, but you seem OK. She's sad, and I think she'd like a boyfriend.'
'Marcus, I can't go out with someone just because you want me to. I have to like the person too.'
'What's wrong with her?'
'Nothing's wrong with her, but …'
'You want to go out with Suzie, don't you?'
'I don't want to talk about this with you.'
'I thought so.'
'I didn't say anything. I just said . . . Listen, I really don't want to talk about this with you. Go home.'
'OK,' said Marcus. 'But I'll be back.'
When Will had joined SPAT, he'd imagined entering the world of single mothers and their sweet children. He hadn't imagined Marcus, and he hadn't expected anyone to break into his world. He was one of life's visitors; he didn't want to be visited.
مشارکت کنندگان در این صفحه
تا کنون فردی در بازسازی این صفحه مشارکت نداشته است.
🖊 شما نیز می‌توانید برای مشارکت در ترجمه‌ی این صفحه یا اصلاح متن انگلیسی، به این لینک مراجعه بفرمایید.