سرفصل های مهم
الی
توضیح مختصر
زمان مطالعه

14 دقیقه

سطح

متوسط
دانلود اپلیکیشن «زیبوک»
این درس را می‌توانید به بهترین شکل و با امکانات عالی در اپلیکیشن «زیبوک» بخوانید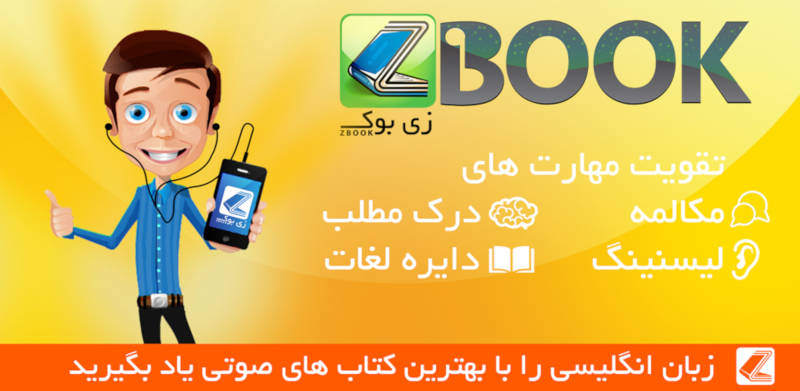 متن انگلیسی درس
Chapter 6 Ellie
Will hadn't seen Marcus for a week and hadn't thought about him much. He preferred watching Countdown alone anyway.
Then Fiona phoned.
'Marcus seems to think he needs an adult male in his life. Like a father. He talked about you.'
'Listen, Fiona, I definitely don't need a son in my life. Why doesn't he use his own father as a father?'
'His father lives in Cambridge. It's a long way'
'You told me not to see Marcus again. Fine. I told you I didn't want to see Marcus again. And now you're telling me . . . I don't understand.'
'Listen,' said Fiona. 'Can we meet tomorrow night for a drink to discuss all this?'
They met in a quiet pub. Will had never been alone with Fiona before. He didn't find her attractive and he certainly didn't want to sleep with her. But conversations with her were never dull.
'I've always been worried about Marcus not having a father around,' said Fiona. 'But he's always told me it didn't matter.
Then, when I said I didn't want him to see you, he said he needed a father.'
'He said that because he wanted to win the argument. Never trust a human male when he talks about his feelings.'
'Really? Well, maybe it's best if he doesn't see you.'
'What do you want me to do if he rings the doorbell?'
'Don't let him in.'
'Right.'
Marcus was waiting for Fiona at home. He didn't like the idea of his mum talking to Will because he'd stopped believing that he and his mum and Will and Ned were going to live together in Will's flat. Ned didn't exist, and Will and Fiona didn't like each other very much.
When Fiona came back, he looked at her face to see if she was angry or depressed, but she seemed OK.
'Did you have a good time?'
'It was OK. But you're not going round there again. He's not going to answer the door. He told me.'
Marcus wasn't worried. He knew how loudly Will's doorbell rang inside the flat, and he knew he could ring it for a very long time.
Fiona had made a complaint to the school about Marcus's new trainers being stolen, so he had to go and see the head teacher, Mrs Morrison. He was waiting outside her office when a girl called Ellie McCrae came and sat down next to him. Ellie was fifteen and she was famous in the school. She wore a lot of black eye make-up and cut her own hair, and she was always in trouble, usually for something serious.
They sat in silence for a time, then Marcus thought he'd try to talk to Ellie. His mum was always saying he should talk to people at school.
'Hello, Ellie.'
'How does a little boy like you know my name?'
'You're famous.' He knew this was a mistake immediately.
'What am I famous for?'
'Don't know.'
'Yes, you do. I'm famous because I'm always in trouble. Do you know what I'm in trouble for this time? It's this sweatshirt.
They don't want me to wear it, and I don't want to take it off, so there's going to be an argument.'
Marcus looked at Ellie's sweatshirt. It had a picture on it of a guy with long blond hair, big eyes and half a beard.
'Who's that?' he asked politely.
'Don't you know? It's Kirk O'Bane.'
'Oh, yes.' Marcus had never heard of Kirk O'Bane, but that wasn't surprising — he'd never heard of anybody. 'What does he do?' -
'He's a footballer. He plays for Manchester United.'
'Does he?' Marcus thought that the guy on Ellie's sweatshirt looked more like a singer than a footballer. Footballers weren't sad, usually, and this man looked sad.
Just then Mrs Morrison's door opened and two young kids came out. 'Come in, Marcus,' said Mrs Morrison.
Marcus's talk with Mrs Morrison didn't go very well. She asked him about the boys who stole his trainers and he said he didn't know who they were. This wasn't true, of course, but he didn't want any more trouble from them.
'Marcus, if the other kids are bullying you, why don't you just keep out of their way?'
Marcus was annoyed. Did she think he was stupid? Did she think he went looking for trouble? 'I have tried,' he said.
'Maybe you haven't tried hard enough.'
Marcus stood up to go. He'd had enough. She wasn't going to be helpful because she didn't like him. Nobody at this school liked him and he didn't understand why.
'Sit down, Marcus. I haven't finished with you.'
'But I've finished with you.'
He had never been rude to a teacher before and he was very surprised at himself. He walked out of Mrs Morrison's office, and out of the school.
Marcus was walking slowly along Upper Street when Will saw him. Will was driving back from the supermarket, listening to loud music in his car. What was Marcus doing out of school at two o'clock in the afternoon, he wondered.
At exactly 4.15 that afternoon, right in the middle of Countdown, Marcus rang his doorbell. At first Will didn't answer, but Marcus rang and rang. Will turned off the TV and put on some music by the pop group Nirvana, hoping that Marcus would go away. But Marcus didn't stop ringing the bell, so finally Will opened the door and let him in.
'You shouldn't be here.'
'I came to ask you something. I want you to take me and a friend to a football match.'
'You don't like football.'
'I do now,' said Marcus. 'I like Manchester United. And I like a player called Kirk O'Bane. He's got long blond hair and a beard.'
'Marcus, there isn't a player called O'Bane who plays for Manchester United. I know all the players and there's nobody with long blond hair and a beard. There was a player called O'Kane who played for Nottingham about twenty-five years ago. What lessons did you have this afternoon?'
Marcus looked at him, trying to work out why he was asking the question. 'History, and then … umm …'
'Marcus, I saw you this afternoon.'
'What, in school?'
'Well, I didn't see you in school, did I? Because you weren't there. I drove past you on Upper Street.'
'It was Mrs Morrison's fault. The head teacher. She told me to keep out of their way — the boys who stole my trainers.' Marcus began to get upset, and to speak more quickly. 'They followed me! How can I keep out of their way if they follow me?'
'All right, Marcus, calm down. Did you tell her that?'
'Of course. But she didn't take any notice.'
'Right. So go home and tell your mum this. It's no good telling me.'
'I'm not telling her. She's got enough problems without me.
Why can't you go and see her? Mrs Morrison.'
'You're joking. Listen, Marcus. I'm not your father, or your uncle, or any member of your family. No head teacher is going to take any notice of what I say. You've got to stop thinking I know the answer to anything, because I don't.'
'You know about things. You knew about the trainers. And you know about Kirk O'Bane. The footballer.'
Suddenly Will realized who Marcus was talking about. 'It's not Kirk O'Bane, you fool, it's Kurt Cobain. The singer with Nirvana.'
'I thought he must be a singer,' said Marcus. 'I didn't know about him, and my mum wouldn't either, but you did. You see, you know things. You can help.'
It was then, for the first time, that Will understood the kind of help that Marcus needed. Fiona had given him the idea that Marcus needed an adult male in his life, but that was wrong.
Marcus needed help to be a kid. And, unfortunately for Will, that was exactly the kind of help that he could give. Will couldn't tell Marcus how to grow up, or how to cope with a mother who wanted to kill herself. But he could certainly tell him that Kurt Cobain wasn't a footballer.
Marcus went back to school the following day. Nobody had noticed that he had been absent the afternoon before, so he didn't get into trouble. In the morning break he found Ellie and a friend from her class, Zoe, by the drinks machine. Ellie was wearing her Kurt Cobain sweatshirt.
'Kurt Cobain doesn't play for Manchester United,' he told her.
'He plays . . . he sings … for Nirvana. A friend of mine has got one of their CDs. Nevermind.'
'Thanks for telling me,' said Ellie and laughed. 'What year's your friend in? I didn't think anyone in this school liked Nirvana.
And what do you think of them?'
'He's left school. He's quite old. And I don't know what I think of Nirvana.' Will had played him some of their music the evening before. It had been very noisy with a lot of shouting, but there had been some quiet bits too. He didn't think he would ever like it as much as Joni Mitchell or Mozart, but he could understand why Ellie might like it.
'It's a bit noisy,' said Marcus, 'but the picture on the cover is very interesting.' It was a picture of a baby, swimming after a dollar note. Will had said something about the picture, but he couldn't remember what it was. 'I think the cover has a meaning.
Something about society.'
Ellie and Zoe looked at each other and laughed.
'You're very funny,' said Zoe. 'Who are you?'
'Marcus.'
'Cool name,' said Zoe, and they laughed again. 'See you around, Marcus.'
It was the longest conversation he'd had with anyone at school for weeks. Later, he told Will about Ellie.
'Can I invite her round to your flat?' he asked.
'I'm not sure she'd come, Marcus. How old is she? Fifteen? I'm not sure fifteen-year-old girls want to go around with twelveyear-old boys. She probably has a 25-year-old boyfriend who rides a Harley Davidson.'
Marcus hadn't thought of that. 'I don't want to go out with her. She wouldn't be interested in someone like me. But we can come round here and listen to your Nirvana CDs, can't we?'
'She's probably heard them already.'
Marcus was getting annoyed with Will. Why didn't he want him to make friends? 'OK, forget it then.'
'I'm sorry, Marcus. I'm glad you spoke to Ellie today. But a two-minute conversation with someone who's laughing at you . . . I'm not sure this relationship is going to last.'
Marcus wasn't listening. Ellie and her friend had said he was funny, and he'd made them laugh. That had made him feel good, and he knew he could make them laugh again. The next day he saw them again by the drinks machine.
'Ellie, how old is your boyfriend?' The girls laughed and Marcus felt happy. 'My friend Will said he's probably about twenty-five and rides a Harley Davidson.'
'He's a hundred and two,' said Ellie. 'How old's your girlfriend?
She probably wants to kill me, doesn't she?'
'I haven't got one,' said Marcus, and the girls laughed again.
They were laughing all the time now.
Ellie and Zoe came looking for Marcus at lunchtime. He was at his desk eating sandwiches when they came into his classroom, calling his name. Almost every kid in the room stopped what they were doing and turned round. You could see what they were thinking: Ellie and Marcus? Even Nicky and Mark, who hadn't spoken to him for weeks, looked up from their Gameboy.
'What are you all staring at? Marcus is our friend, aren't you, Marcus? Let's go to our classroom. You don't want to stay here with these boring little kids, do you?'
Some of the kids turned red, but nobody said anything.
Nobody wanted to argue with Ellie. They watched as Marcus walked from his desk to where Ellie and Zoe were standing.
When he got there, Ellie gave him a kiss.
Marcus felt very proud as he walked through the school with Ellie and Zoe. The other kids, and even the teachers, stared at them in surprise. When they got to Ellie's classroom, Ellie made him stand outside. He could hear her shouting to the other kids.
'OK, listen, everybody. I want you to meet Marcus. He's the only other person in the whole school who likes Kurt Cobain.
Come in, Marcus.'
He walked in, and everybody laughed when they saw him.
Ellie and Zoe stood beside him and Marcus felt great.
مشارکت کنندگان در این صفحه
تا کنون فردی در بازسازی این صفحه مشارکت نداشته است.
🖊 شما نیز می‌توانید برای مشارکت در ترجمه‌ی این صفحه یا اصلاح متن انگلیسی، به این لینک مراجعه بفرمایید.