سرفصل های مهم
فصل 16
توضیح مختصر
زمان مطالعه

9 دقیقه

سطح

سخت
دانلود اپلیکیشن «زیبوک»
این فصل را می‌توانید به بهترین شکل و با امکانات عالی در اپلیکیشن «زیبوک» بخوانید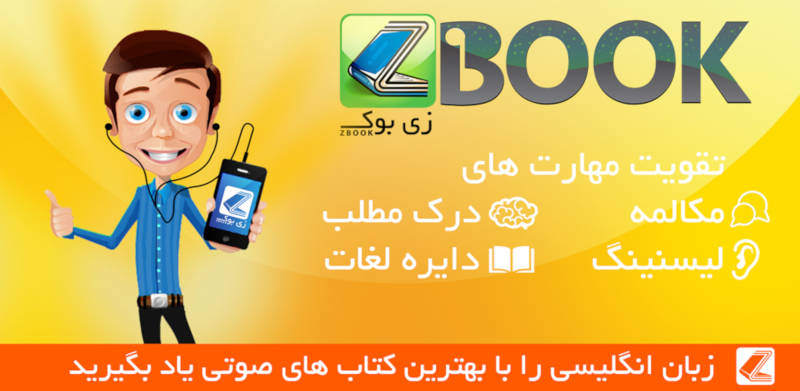 متن انگلیسی فصل
CHAPTER SIXTEEN
A song for the living
'What is it about war reporters that makes us so strange?' Carla asked.
They were sitting in the bar, waiting. It was late afternoon. They were drinking the first beers of the day, but Colin, for some reason, was having orange juice.
'It's the excitement,' a man from an American TV station said.
'Excitement?' Katy asked.
'Yeah. The knowledge of danger. It's addictive. Like a drug,' said the man. 'After you've done it once, you have to have the experience again and again. Some people climb mountains. Me, I report wars. And it's important. We're important. It's a special job, telling the truth. Put all that together and it's something you just have to do. The best job in the world. The worst.'
'Not much good for real life, marriages, partners, children,' Colin said.
'Yeah,' said the American, 'that's a problem. I'm divorced.' He looked over at Katy invitingly. 'Single. But then so are most of us - Colin over there, Alberto, the guys from the British papers. Well, one of them said he was going to try and save his marriage - Ed Jonas. You're the only one who seems to be able to stay with your husband, Carla.'
'That's because I'm a woman. No, no, I'm joking. Don't look so angry. It's difficult. Of course it is,' the Italian replied.
'I heard some news from Ed Jonas,' Katy interrupted.
'You did? How is he?' Colin said.
'Much better. A colleague, a friend of mine at The Daily Witness, sent me an email. He's got back together with his wife, just as he hoped, and he isn't nearly as ill as he thought. He's expecting to get better. And he's become a grandfather now too. So you should all stop being so depressed. You don't have to mess up everything just because you're in this job!'
'Listen to her,' said another newsman. 'She thinks she's got all the answers.'
'No, I don't,' Katy protested. 'It's just-'
'Oh, come on,' Alberto said. It was the first time he'd said anything during these conversations. 'That's all unimportant. Today is the day, isn't it? When the outside world stops this dreadful bloodshed. At last.'
That's what they were waiting for. It was almost two weeks since Katy had found Zeljko outside the ruins of the old concert hall. A week ago there'd been yet another attack - shells on the market place, which had killed another thirty-seven people and wounded many more. Finally, it seemed as if the rest of the world had woken up, especially after Serb troops had raided a United Nations post. The Americans had told the Serbs to stop shelling the city. The Serbs had said it was none of the Americans' business. But the Americans had said yes, it was, and if the Serbs didn't stop killing civilians in Sarajevo they would send in their planes and destroy the Serb guns. The Serbs didn't stop. The American ultimatum had another thirty minutes left.
'Come on,' a Canadian journalist said. 'Let's get up on the roof and see what happens.'
They all left the bar and headed for the lifts, but at that moment there was another power cut and they had to walk up sixteen floors. As they opened the door and stepped out into the late-afternoon sunshine, Carla stopped Katy and took her to one side.
'What is it?' Katy asked. For one terrible moment she thought it might be bad news about Zeljko. Although she hadn't talked to him since their night together, she'd watched him playing almost every day at six o'clock, and he'd seen her and smiled at her. He was always in her thoughts.
But it wasn't about Zeljko.
'I wanted to tell you something,' her Italian friend said, 'about Colin.'
'Colin?' Katy repeated.
'Yes. Did you know that he'd lost his job?' Carla asked.
'No,' Katy said. 'Why? When?'
'He decided that he didn't want to film wars any more. He's had enough of death and killing. That's what he told his boss. So they said OK and sacked him.'
'Oh, no. When was this?'
'A week ago.'
'A week ago? Why is he still here then?' Katy asked.
'Are you blind, Katy? He stayed because of you.'
'Because of me?' Katy had been aware of Colin's growing affection for her over the weeks - after their first misunderstanding. But her Italian friend was exaggerating, surely. She looked over at the cameraman. He smiled back at her, and suddenly she knew that Carla was right.
'My God,' Carla cried. 'Look!' Katy followed her pointing arm to the puffs of smoke where the shells landed, and a second later they heard the noise of the guns on the mountain.
'It's the hospital. They're shelling the hospital,' Carla cried. They ran towards the others.
'Get down!' Colin said. 'We're not safe here. They're firing everywhere.'
It was true. The air was suddenly full of explosions and sniper fire. The two women got down, hiding behind the wall. 'The Americans will have to come now,' Carla said.
'Yes, but it's too late, isn't it? Too late for the people of Sarajevo,' Alberto said. He was balancing his camera on his shoulder.
'It's never too late - where there's hope,' Carla said.
'It's sad, isn't it?' Colin was shouting above the noise of gunfire. 'If they stop, it'll be because someone is stronger than they are. Not because they understand. Not because they want to stop. And the worst thing is that if only the Americans or the Europeans or somebody had done something like this months ago, hundreds of people wouldn't have been killed.'
'They don't seem to be very frightened of the Americans,' Carla shouted.
'That's just because they want to kill as many people as possible before the Americans come,' Katy said. 'If they can empty the city of Bosniaks and Croats and anyone else who happens to be around, they can come in and take the city over when peace arrives.'
'Look!' Alberto shouted, pointing behind him. 'Look up there!'
They turned and looked up into the sky. Three American war planes were screaming towards them. As they watched the planes separated and flew in different directions. There were bursts of flame and smoke as they fired their rockets. Then, for the first time since she'd been here, Katy saw a different kind of explosion in the hills. This time it wasn't the guns firing; the guns themselves were being destroyed.
One of the planes flashed over the roof. It was so low you could almost touch it. The American markings were clearly visible. The noise was terrible. The reporters covered their ears. There were more explosions in the hills. And then the planes were gone. The whole attack had lasted less than five minutes.
Katy looked at her watch. It was nearly six o'clock in the afternoon and something wasn't right. She looked at the others. She saw it in their eyes too. They were all wondering what was different. Then she realised what it was. Silence, a still moment, as if the world had stopped turning. They heard a bird sing, and then coming up to them on the wind a song, played on a solo saxophone. Zeljko's song, on the sixteenth day - a song for the ghosts, a song for the living.
'Listen,' Katy said, jumping to her feet. 'Listen, it's Zeljko. It's Zeljko. Playing his song. Maybe it really is over.'
She felt the bullets hammer into her just before she heard two rifle shots from a nearby building. She was knocked backwards onto the concrete roof. She heard Colin shouting, and later Carla's voice next to her ear saying, 'Are you all right, Katy? Speak to me, Katy.' But the voices were faint and getting fainter and further away. Now she could hardly hear them. Suddenly it was dark and she felt as if she was going to sleep, going home, and then there was only silence. And then there was nothing.
CODA FOOTSTEPS
The sound of footsteps down a corridor. Flashes of light. She tries to open her eyes. The crash of metal. Voices. Voices. A familiar voice. Who is it? She can't think. She can't think at all. She hears her name. Is that her name? She hears the sound of wheels. If only she could open her eyes. But the voices disappear, the light goes and she sinks back into blackness.
---
'Is she any better?'
'Nothing has changed, Mrs Sullivan.' A man's voice. She doesn't recognise it.
'But if she never comes round? If she never wakes up?' Her mother is talking. She sounds upset.
'I'm afraid there's nothing we can do, Mrs Sullivan. We just have to wait.'
'How are you going to tell her? If - I mean when - she wakes up?' Her brother's voice!
'I wish she'd wake up. Please, Katy.' It is her brother.
She tries to open her eyes. She makes a huge effort. She wants to say, 'I'm awake,' and 'Tell me what?' Most of all she wants to know what her mother and her brother are doing here. She listens to her mother crying.
She tries to speak, but she can't make any words.
'What's that? Katy! Did you say something? I think she's trying to say something.' But the voices fade again and she drifts away into blackness.
Much, much later she opens her eyes. She's in a strange room with white walls, a large window, the sound of traffic. There are flowers all around her.
'Katy,' her mother says. 'Oh, Katy, are you all right?'
'Mum! Where am I?'
'You're in a hospital in London. You were shot. You've been very ill. You've been unconscious for weeks. But you're better now.' She holds Katy's hand. Katy closes her eyes.
---
Later, when she wakes up again, Colin is there.
'Colin? What are you doing here?'
'I just came to see how you were. Well, I've been here a few days actually.'
'Oh, Colin. It's nice to see you. My mother was here. And my brother.'
'Yes. They've been here every day since you were brought to London. I told them to go home for a sleep. I said I would stay with you for a bit.'
'How is everybody? How's Carla? What's happening in Sarajevo?'
'I'll tell you all about that later.'
'No. Now'
'All right. Things are getting better over there. There's talk of a peace agreement. Carla's fine. She's back in Rome with her husband. Everyone's fine.'
'And Zeljko?'
'He's disappeared.'
'Disappeared?'
'Yes. After your report and the piece Carla did about him, everybody wanted to interview him, but he just disappeared, like a puff of smoke.'
'Perhaps he's talking to his ghosts,' she whispers.
'Perhaps.'
---
Much later Colin says, 'I must go.'
'Why? Stay.' She doesn't want to be alone.
'I can't.' He looks awkward.
'What is it? There's something you're not telling me.' She can see how uncomfortable he is.
'No. It's not my business. Let your mother
'My mother?'
'… or the doctor tell you.'
'Tell me what?' she says, suddenly frightened. 'That I'm going to die?'
'No,' he says, 'it's not that, thank God.'
'Well then, what?'
'Your mother told me. We've become good friends while you've been lying here, unconscious.' It's obvious that he doesn't want to say any more.
'Told you what?' She's trying to sit up, but the pain is stopping her. 'Told you what?' She's nearly shouting now.
'Do you really want me to say it?'
'Yes. Yes.' She knows something big is coming, something that will change her life forever. She doesn't know if she's ready for it. She doesn't know if she's strong enough.
Colin stands up and goes over to the window. He stands with his back to her, scratching his head. Then he turns round, his face twisted in a half-smile.
'You're pregnant, Katy'
'I'm pregnant?' She almost laughs. Is he trying to be funny?
'It's not a joke. You're pregnant, Katy. Twins.'
'Twins? Twins?' she asks, confused.
'Yes. There's no doubt. Two of them!'
She lies back down on the bed, staring at the ceiling. Twins. Two children. Two little girls perhaps, running into the afternoon. She can see them already, getting up from the dusty ground by the railway, carrying their plastic can, running past the railway line, into the garden, dancing in the sunlight. For a second she can almost hear the sound of laughter. Twins.
Colin is standing by the bed. His face has gone red; his blue eyes look uncertain. He clears his throat.
'Look… umm, Katy, if you want me to go… I mean it must be a shock.'
'Don't go.' In her heart there is music.
She looks at his face. She has never really noticed the kindness in it before. 'Stay with me, Colin. For today, at least. Stay with me.'
He takes her hand as he stands there by the bed, and for a long time there's no sound in the room except for the ticking of the hospital clock, as the light goes from the day.
Katy's mind is racing. Twins, she thinks. Twins. Zeljko, dear Zeljko. Colin next to her, so strong, so safe. 'It's going to be all right,' she tells herself. 'It's going to be all right.'
And as she falls gradually back into sleep, she hears it again - the solo saxophone, a cry in the dark, its beautiful melody piercing her heart, telling her, singing to the people of Sarajevo, singing to the whole world that even now in the middle of all our suffering, even now as the shells rain down and the guns spit and kill, telling us that love goes on and on.
مشارکت کنندگان در این صفحه
تا کنون فردی در بازسازی این صفحه مشارکت نداشته است.
🖊 شما نیز می‌توانید برای مشارکت در ترجمه‌ی این صفحه یا اصلاح متن انگلیسی، به این لینک مراجعه بفرمایید.