سرفصل های مهم
فصل 06
توضیح مختصر
زمان مطالعه

14 دقیقه

سطح

ساده
دانلود اپلیکیشن «زیبوک»
این فصل را می‌توانید به بهترین شکل و با امکانات عالی در اپلیکیشن «زیبوک» بخوانید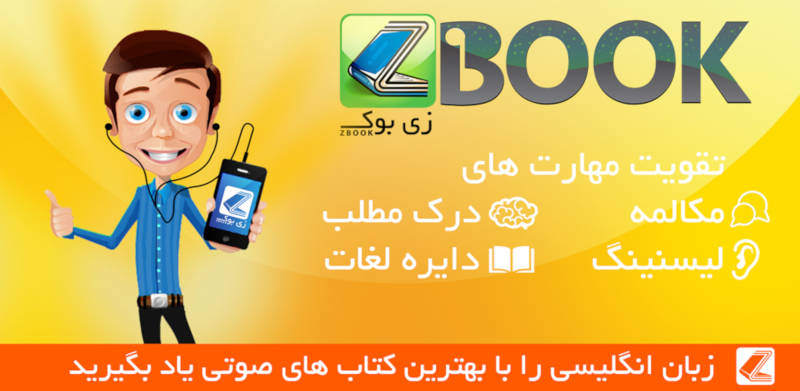 متن انگلیسی فصل
CHAPTER SIX
What war does to families
When Katy came down to breakfast the next morning Carla was already sitting at one of the tables drinking coffee. She looked up as Katy walked in.
'Hi,' she called. 'Want to join me?'
'Sure. Thanks.' Carla looked perfect, her long black hair beautifully brushed, sunglasses pushed back on her head.
'So, how are you feeling this morning?' Carla asked her.
'Not too wonderful, actually.' They'd stayed up late last night drinking, as everybody's stories got more and more exaggerated and the laughter got louder and louder.
'No, me neither. Here, do you want some coffee?'
Breakfast was better than last night's supper. The coffee was dark and strong. There was bacon and toast.
'So what do you think of Sarajevo so far?'
'I don't know. I've hardly seen anything yet. But the view from my window is depressing - the parks in ruins, the tower blocks with no glass in the windows. I heard an explosion when I was upstairs yesterday evening.'
'Only one?' Carla asked with a smile.
'Yes. You probably think I'm stupid for mentioning it.'
'Not at all.' Carla put her hand on Katy's arm. 'But after a bit you get used to it.'
'Haris warned me about the snipers,' Katy said.
'Oh, you've met him, have you?'
'Yes. He collected me at the checkpoint.' Katy told her about Haris's wild driving.
'Well, he's right about the snipers,' Carla said after Katy had finished. 'They sit in those tall buildings, and when the grandfathers and mothers and brothers and children come out to get water they shoot them.'
'That's terrible,' Katy said.
'It may be terrible, Katy, but it's war,' was her new friend's reply.
'Sounds more like murder to me,' Katy said, shocked at what she'd just heard.
'War is murder,' Carla said.
'Don't say that in such a cheerful voice.' Katy was puzzled by the Italian's attitude.
'Oh, no. You mustn't misunderstand me,' Carla replied, as if she'd read Katy's mind. 'I'm not cheerful about all this. But there's nothing I can do about it. It's just the way it is.'
'The way it is?'
'Yes. War is murder. End of story.' Carla's cheerfulness seemed to have disappeared. 'At least we should be grateful that the Serbs don't come out of the hills and kill everyone in one great attack.'
'That's because of international opinion?' Katy wanted to hear what Carla thought.
'Yes, it's partly that. But they would face serious resistance here too. The Bosnians may not be strong enough to take the battle to the Serbs in the hills, but they'd resist a full attack to the last man - and woman. It's much easier for the Serbs to sit up there in the mountains and rain shells down. And the snipers are fairly safe if they're careful.'
'She's very sure of herself,' Katy thought, listening to the Italian. 'Good-looking, elegant, intelligent. I wish I was that sophisticated.'
'How long are you going to stay here?' Katy asked.
'As long as my husband lets me,' Carla replied.
'You're married?'
'Don't sound so surprised.'
'No, well it's just that…' Now Katy felt embarrassed. 'I'm sorry. You just don't look married, that's all.'
'How do married people look?'
'Oh, no! I've done it again, haven't I?' Katy bit her lip. 'Done what?' Carla asked.
'Well, last night I made that Northcott man cross and now I'm saying all the wrong things to you,' Katy explained.
'Look, Katy, I don't know you very well,' Carla said, 'but you know what I think? I think you should relax. And don't worry about me. I don't get upset easily. Anyway,' she laughed, 'I'm pleased. I'd be furious if I really did look married.'
'What does he do, your husband?'
'Oh, he's head of news at Channel 3 in Italy,' Carla said. 'Wow!'
'Yes,' Carla agreed. 'Wow! Everybody thinks I got my job because of him, but I was working at the company before he joined. I remember when he came for his interview. I didn't like him that much. He seemed too sure of himself. But when he started in the newsroom we got to know each other and I began to think he was all right. He must have thought I was all right too.'
'Doesn't he worry about you being here?' Katy asked.
'Yes. And I worry about him being there. In Rome. All by himself. That's not good for a handsome man like him. That's why I'm going back.'
'You're leaving Sarajevo?' Katy said.
'Yes. But not immediately. I'll be here for another few weeks. And after that…' She smiled.
'What?' Katy asked, noticing her expression. 'After that what?'
'Oh, you know,' Carla said, smiling. 'A family.'
'You're pregnant?' Katy asked.
'No, not yet. There hasn't been enough time. But we both want children. So maybe soon. Hey listen,' Carla said, changing the subject. 'I'm going out with Alberto, my cameraman, to do some interviews this morning. Do you want to come along? Haris is going to drive us.'
---
'Oh, no!' Haris roared as he saw them coming out of the hotel. 'The two most beautiful women in Sarajevo. Now they are together, I am lost!'
'You will be if you don't look after us properly,' Carla joked, walking over to the car without stopping. 'Come on,' she said to Katy. 'We'll sit in the back and let Alberto die of fright in the front.'
Alberto was a bit older than Carla. He was bald with round glasses and a grey moustache and beard. After saying 'Hello' to Katy and 'Buongiorno' to Carla and Haris, he said almost nothing else for the rest of the journey.
Haris took them through narrow back streets until they got to the market. Here Carla interviewed three market traders, with Haris acting as an interpreter. The traders talked about how difficult it was to get food into the city. Some of their colleagues, they said, paid huge bribes to Serb soldiers to let food supplies through. Others just waited and waited, hoping that they would get supplies from the United Nations peacekeeping force.
'Don't you fear you will be attacked?' Carla asked one of them, a man of about sixty. When Haris translated the question the man got very angry and waved his arms around wildly.
'Yes,' Haris said to Carla. 'He is fearing attack all the time, all of the day. He says people is terrified, but they must to eat. He says before the war he had a neighbour, younger than he, a Serb who worked for him. Now same neighbour is a Serb soldier and he has to pay all his money for getting in food for his customers. He asks is this what his life is for?'
Later, while they were drinking coffee in a side street cafe near the market, Haris explained to Carla and Katy more about the lack of food in the city. Most people were going hungry, queuing for hours for bread and paying ridiculous prices for vegetables. But some people had started their own vegetable gardens, Haris told them, in places where the snipers couldn't reach them. And some supplies came through the network of Bosnians and those Serbs (and there were many) who objected to what was being done by their countrymen. They used underground tunnels connecting Sarajevo to the outside world.
Katy understood more about food and hunger that afternoon when they went to interview a woman who'd been a teacher at Sarajevo University. She must have once been pretty, but now there were lines of worry across her face and despair in her eyes. Her flat was in a neighbourhood that probably used to be pleasant, with children playing in the streets. But the streets were deserted now, full of burnt cars and holes.
The teacher's flat was a mess, with children's clothes all over the floor and the furniture. There were unwashed plates in the kitchen. One of her four children cried all the time they were there. Another, a little boy, had a dirty bandage over one eye. There was no glass in the windows.
But when Carla talked to the woman, some sign of feeling came back into her eyes and she sat up straighter, as if suddenly her old self had returned. Alberto switched on his camera and the camera light brightened the untidy sitting room. The former teacher explained how she and her children lived and how she tried to keep her family together. It was a life Katy couldn't even begin to imagine. The woman spoke good English. She'd studied it at university, she told them, and had taken a teacher's course in England just before the war started. She was just like lots of people that Katy knew back home. And yet, surrounded by the chaos in her flat, Katy could think of nothing to say after Carlas interview. She left the apartment feeling inadequate, as if somehow she'd failed.
---
Back in her hotel room that evening Katy got out her laptop again. It was getting dark outside. Twice she saw flashes from the hills and a few seconds later heard the thump as the shells landed somewhere in the city, far away from the hotel. She switched on the computer, but for a long time she sat there staring blankly out of the darkening window. She thought of the angry market trader. She thought about a mother trying to raise her children in the middle of war. Which should she write about? What was the best way to explain to ordinary people back home what was going on here? How could she interest them as they sat in their trains going to work or fell asleep in their armchairs as they read the paper? She got up, walked around the room, thinking. But when she sat down again she knew what to write.
Today I went to visit Natasa, a mother with four young children. She has shoulder-length black hair, which is going grey. Her clothes seem old and creased, as if they haven't seen an iron for weeks, maybe years. She used to be an attractive woman, I think, and could still be if things were different. Once, I imagine, she was bright and cheerful, but now she speaks with a heart-breaking despair.
Natasa's eldest child is ten years old and has only one eye. A dirty bandage covers the place where the other eye used to be, but he lost it when a soldier shot him 'by mistake'. Natasa's youngest child, a pretty five-year-old girl, has a bad ear infection and cries continuously from the pain. She needs medicine - antibiotics. There are no antibiotics in Sarajevo.
Natasa's husband, a lawyer, was killed six months ago. He didn't have a pension. Natasa has already spent her savings. There's no money in the banks. The banks are closed. Six months ago Natasa was an English teacher at Sarajevo University. It was an important job and she was happy. One of her happiest memories is of her time in England, on a language-teaching course in Cambridge.
These days Natasa sits in a flat with broken glass in the windows and no heating. There is hardly any water to wash the dishes and the clothes. She doesn't have much food and she gives most of it to her children. It's cold at night. Sometimes she thinks she can't go on. But she's a mother.
Natasa is a Bosnian Serb. Her husband Emir was a Croat. They lived together in peace. It wasn't much to ask, surely. But this is war and war is murder. And this is what war does to families.
مشارکت کنندگان در این صفحه
تا کنون فردی در بازسازی این صفحه مشارکت نداشته است.
🖊 شما نیز می‌توانید برای مشارکت در ترجمه‌ی این صفحه یا اصلاح متن انگلیسی، به این لینک مراجعه بفرمایید.