سرفصل های مهم
فصل 02
توضیح مختصر
زمان مطالعه

10 دقیقه

سطح

متوسط
دانلود اپلیکیشن «زیبوک»
این فصل را می‌توانید به بهترین شکل و با امکانات عالی در اپلیکیشن «زیبوک» بخوانید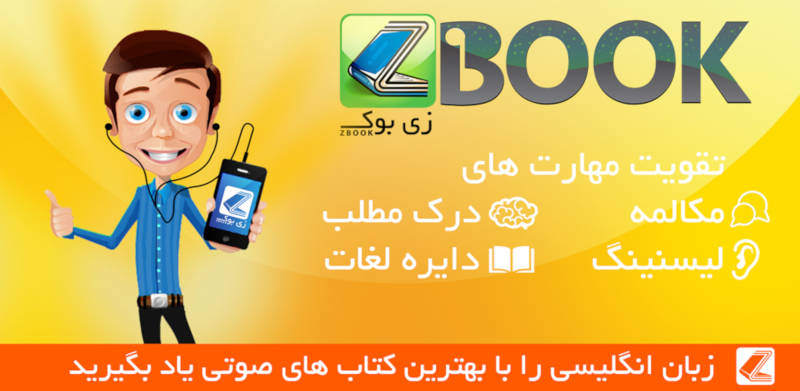 متن انگلیسی فصل
CHAPTER TWO
Benjamin
As she travelled from her mother's house to the offices of The Daily Witness the next day, Katy tried to concentrate, but it wasn't easy. She'd been crying a lot and she'd hardly slept. It had taken a long time in front of the mirror when she'd got up to do something about her face. Her mind kept jumping from the scene in Caryl Jones' office to the horror of what she'd seen in her house - and back again. Her whole life seemed to hang in the balance. Doors opening. Doors closing. What was she going to do about Paul - if there was anything she could do? What was she going to do about her editor's suggestion?
Caryl Jones had asked Katy to go to Sarajevo. The suggestion had taken Katy's breath away at first and she'd said nothing. Sarajevo was a city under siege, in the middle of the chaos that had overtaken the country everyone used to know as Yugoslavia. Like anyone who watched the news, Katy had been horrified by the scenes of destruction and human suffering from Sarajevo that she'd seen on her television screen. 'That's quite a suggestion,' were the first words she'd said to her editor. 'But why Sarajevo? Why me?'
'"Why Sarajevo?" Well, because what's happening there is one of the most important stories of our time. We all know what's going on, but nobody's doing anything about it, even though it's a humanitarian disaster. It feels to me as if people are switching off - I mean in their minds as well as turning off their televisions. Someone actually said to me at a dinner party two days ago that he couldn't take any more of it. He said that the scenes on TV had stopped meaning anything any more. He was suffering from "war fatigue" he said. But that shouldn't be happening. And perhaps we in the newspaper business can stop it happening. I need someone who can write about what's happening in Sarajevo, so that our readers can experience it in a completely different way.'
'But The Daily Witness has got war reporters. Ed Jonas is there. He's much more experienced than me.'
'Perhaps. But Ed Jonas is coming home, so I need someone else to go out anyway. I've been thinking about who that should be. "Why me?" you asked. Well, I want more of our younger readers to take an interest. You just might be the person to make that happen. I don't want the usual articles, you see. I want something personal. I want someone to write about what it's really like to be there.'
So now, as she walked from the Underground station to the building where The Daily Witness had its offices, Katy had to decide what to do. If she said yes, it would be like running away, an instant reaction to having found her boyfriend in bed with another woman. But if she said no, she might be missing a great opportunity. But then again, did she really want to go into the middle of a war?
---
She sat at her computer and tried to think, but she found working impossible. Her mind was full of pictures: Paul and that woman, the images of Sarajevo that she'd seen on TV, Caryl Jones talking to her in her office. So when Benjamin came into work about an hour later he took one look at her and marched her to the lift, holding tightly onto her arm.
'What's the matter, Katy?' he asked a few minutes later. They were sitting at a table in The Daily Witness cafe on the roof of the building. From here you could see all over London.
'Do you really want to know?' Katy asked.
'Yes, of course I do,' Benjamin said.
So she told him everything - about Paul and about Caryl Jones's suggestion. He was silent for quite a long time.
'Well?' said Katy, when the silence had gone on for long enough. 'Aren't you going to say something?'
'Are you OK?' Benjamin said.
'Of course I'm not!' Katy replied. 'How would you feel if you found your boyfriend - well, your girlfriend, obviously
'OK, OK, sorry. That was a stupid question. It's just that…' he started.
'It's going to be awful at my mum's,' Katy said, trying to change the subject.
'Why? Don't you get on with her?' Benjamin asked. She'd liked Benjamin from her first day at The Daily Witness. He was the one person she could really talk to at work.
'Haven't I told you the story?' Katy asked.
'I'm not sure. You tell me lots of stories. I can't remember.' He was blond, about thirty-five and much taller than she was.
'We haven't really got on since my dad left when I was eight. It's not that she blamed me or anything. But she was so angry, so upset when he walked out that she just went crazy. She used to shout at me all the time. About nothing. At least that's what I remember from my childhood. She didn't give my brother a hard time in the same way. And we never got on after that. When I was a teenager it got even worse. I don't think I was much fun to be with, and neither was she. After I finished school I left home as fast as I could.'
'What does she think of Paul, of what's happened?' asked Benjamin.
'You can imagine. When I got to her house yesterday it only took her half an hour to say, "I told you what would happen!" And once she'd started there was no stopping her. "I knew he was no good. I told you never to trust a musician." My father was a musician, you see. "But you didn't listen to me, did you? You had to go and live with him without being married. Well, now look at you!" She had the time of her life telling me what a fool I'd been. She didn't even stop when I burst into tears. She's so prejudiced, so old-fashioned. Who cares whether Paul's a musician or the head of the Bank of England! He's a man, that's all.'
'Hey, wait a minute! We're not all the same,' her friend protested.
'Aren't you?' Katy teased him. Then, seeing his unhappy face, she said, 'Sorry. I'm just a bit tired.'
'Poor Katy,' said Benjamin.
'I'm not poor.' She was beginning to get annoyed. Ever since she'd left her house for the second time yesterday her mind had been racing, changing every minute from anger to despair, to excitement, and back to anger again.
'Sorry, Katy,' Benjamin said, 'I didn't mean…'
'Oh, it's OK. Really. It's just…' How could she tell him about the mixture of feelings running through her brain? In the end she just said, 'Thank you, Benjamin. You're a friend. A good friend.'
'I try to be. Right now I just want to know that you'll be OK,' he said.
'I'll survive.' She didn't want him to be too sympathetic. That would make her cry again.
'OK, OK. Let's change the subject. What are you going to do about Sarajevo? What are you going to say to our editor when you see her this afternoon? Are you going to go or not?
'I don't know.' She was confused about Caryl Jones' offer. She was confused about everything right now, it seemed. If she went, what would happen with Paul? Could anything happen with Paul? If she didn't go…?
'Hello, Katy! I'm still here!' Benjamin joked, waving his hand in front of her face.
'What? Oh, sorry! I was miles away.'
'Yes, I know,' he said.
'Do you think if I went it would be like running away?'
'More like running towards if you ask me,' he replied. 'Straight into a war. I don't want anything to happen to you, Katy.' She knew he liked her, perhaps more than she wanted him to. She'd tried to stop it spoiling their relationship because she wanted to keep him as a friend.
'You think I should stay?' she asked.
'What I think doesn't matter. You have to make up your own mind,' was his immediate answer.
'Yes, I suppose I do,' she said.
Later on she went back to her computer screen, but she couldn't work. She kept thinking about Paul. Was it definitely the end of their relationship? Did she want to try and make it work again? How long had he been seeing the neighbour? Even if he was sorry, really sorry, would she ever trust him again? Questions, questions going round and round in her head. She wondered how long she could stand living at her mothers. She wondered what it would be like to have a father, a real father, someone she could ask for advice. She started to feel very sorry for herself.
Benjamin came over to her desk at ten minutes to five.
'Ten minutes to go!' he said. 'Do you know what you're going to do?'
'I've been thinking,' she answered.
'What about?' he asked.
'Lots of things. My life. That kind of thing.'
'And has it helped?'
'Yes,' she said. 'Yes, I think it has.'
'Well?' he asked.
'I'd better go. Caryl Jones will be waiting for me,' Katy said simply.
مشارکت کنندگان در این صفحه
تا کنون فردی در بازسازی این صفحه مشارکت نداشته است.
🖊 شما نیز می‌توانید برای مشارکت در ترجمه‌ی این صفحه یا اصلاح متن انگلیسی، به این لینک مراجعه بفرمایید.