سرفصل های مهم
فصل 07
توضیح مختصر
زمان مطالعه

7 دقیقه

سطح

ساده
دانلود اپلیکیشن «زیبوک»
این فصل را می‌توانید به بهترین شکل و با امکانات عالی در اپلیکیشن «زیبوک» بخوانید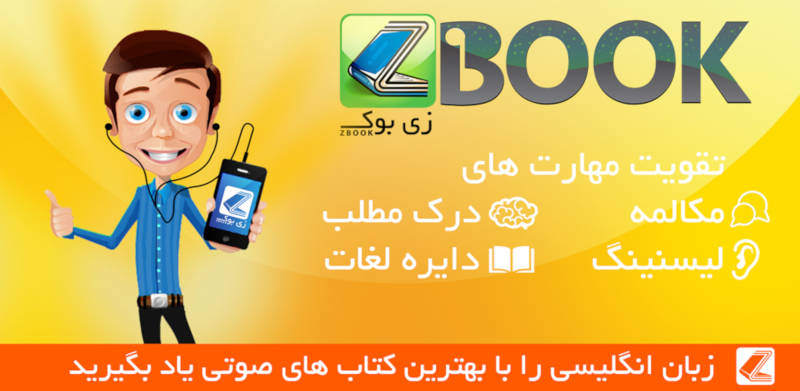 متن انگلیسی فصل
CHAPTER SEVEN
An invitation
When Katy got out of bed and drew back the curtains the next morning she found herself looking at steady rain. Against the heavy grey sky she could see flashes of gunfire and the occasional puff of smoke. But neither the rain nor the sounds of war could completely destroy her feeling of satisfaction.
As she was brushing her teeth, she thought of the two emails she'd received last night. They'd been waiting for her when she sent her article about Natasa and her family back to The Daily Witness. The first one was very short. It read:
Liked your article. That's the style to continue with. Hope you're beginning to feel 'at home'.
Caryl Jones
The second one was longer and made her smile.
It's lonely here without you. I haven't got anyone to talk to. I insist that while you're out there, in the middle of your exciting war, you spare a thought for those of us left behind as slaves to the unforgiving Daily Witness and our terrifying editor!
Your friend (?) boyfriend (?) ex-boyfriend (?) came in this morning. He wanted to know how to get in touch with you. I didn't give him your new email address or anything. But he left a letter for you and asked me to send it. Should I have given him your email? Do you want me to send on the letter?
Your best answers would be 'No' and 'No', and then you can agree to come back to me. I'd be much better for you than he is/was. (Joke)
Got to go now. My sister has invited me out. Says she wants me to meet someone 'interesting'! Ouch.
Think of me out there.
Benjamin.
Katy was smiling to herself as she took the lift down to breakfast. Her boss was pleased with her, and Benjamin - well, he was a good friend. Did she want to hear from Paul? Not very much. All that, her past life, seemed unimportant to her now, even though it was very recent. When she thought of Paul, or her home, or her mother they all seemed to be from way back in the past, somewhere far away. Here was important now - Sarajevo, Serbs, Bosnians, Carla, Haris, the people she'd met yesterday.
She walked into the dining room and the first person she saw was Colin Northcott, sitting at a table right next to the entrance. She suddenly remembered the one thing she wasn't very happy about. Although Carla had tried to persuade her that he was 'a nice guy, really', she felt embarrassed when she thought of his opinion of her. He looked up as he heard her come in and for a second their eyes met before she looked away. If she'd continued to look at him, she might have seen something like a smile cross his face, followed by a hint of regret. But she moved on and found herself a table as far away as she could.
She needn't have bothered. He came over to her as she was pouring her second cup of coffee. He seemed embarrassed.
'Good morning,' he said uncomfortably. 'I hope you're getting on all right.'
'Yes. Thank you.' After their last conversation she was going to make him do all the work.
'Good.' There was a pause while he stood there. Katy added sugar to her coffee and stirred it in. 'You spent the day with Carla yesterday,' Colin said.
'Yes,' Katy replied.
'She told me off. Gave me a piece of her mind, you might say,' he went on.
'Did she?' Katy asked.
'Yes.' Colin paused again. He cleared his throat. 'Look, I… I feel a bit stupid standing here. Do you mind if I sit down?'
'Suit yourself.' Katy knew she was being rude, but she couldn't resist it. It felt good.
'Thanks.' He called the waitress over and asked for more coffee. 'If you don't mind?' he said to Katy.
'No, why should I?' she answered.
'I can think of a number of reasons actually,' he said.
'I can think of a couple myself.' She couldn't help smiling. He was trying so hard. And he looked better in the morning light. There was a silence.
'You didn't come to the bar last night,' he started. 'I-'
'No,' she interrupted. 'I went up to my room. Had an early night. The last couple of days have been quite busy.'
'It's like that at first.' He didn't sound rude or angry now. He was clearly trying to be friendly. 'But you have to pace yourself. You really do,' he went on uncomfortably. 'I've been in this business a long time. Well, it seems like a long time, anyway. Sometimes it gets too much and I say the wrong things. Like I did to you the night before last. Carla says I did, anyway. She says I was quite rude to you. Do you think I was?'
Now it was Katy's turn to feel uncomfortable. She wasn't sure what to say or why Colin had come to talk to her. She decided on honesty. 'Yes,' she said, 'I think you were.'
'You know,' he said. 'I'd like to forget our last conversation if you don't mind. You write whatever you want to writ-'
'Well, thanks. I'm glad I've got your permission,' Katy said.
'All right, I deserved that. But if I agree not to tell you how to do your job all the time, can we start again?' he asked.
'Of course, only…' She stopped because she wasn't quite sure what she wanted, but she knew she wanted something.
'Only what?' he asked.
'Only…' Yes, now she had it. 'Only you have to agree to give me advice if and when I need it,' she said.
'Of course.' He looked relieved. 'Now look,' he went on, 'by way of apology, do you like music?'
'Depends what kind,' she said.
'That's a bit difficult to say. Umm, jazz? Rock? A bit of classical? That kind of thing?'
'Sure. I mean that's about all the music there is!' She was enjoying herself again.
'OK then,' Colin said. 'Why don't you come along with us tonight and we'll show you a very different side of Sarajevo and the people who live here? It'll cheer you up.'
'Who's "us"?' she asked.
'Me and Carla. We're just good friends,' he added, seeing the look on Katy's face.
All right,' she said, getting up from the table. All right. Thank you, I will.'
مشارکت کنندگان در این صفحه
تا کنون فردی در بازسازی این صفحه مشارکت نداشته است.
🖊 شما نیز می‌توانید برای مشارکت در ترجمه‌ی این صفحه یا اصلاح متن انگلیسی، به این لینک مراجعه بفرمایید.