سرفصل های مهم
فصل 05
توضیح مختصر
زمان مطالعه

12 دقیقه

سطح

متوسط
دانلود اپلیکیشن «زیبوک»
این فصل را می‌توانید به بهترین شکل و با امکانات عالی در اپلیکیشن «زیبوک» بخوانید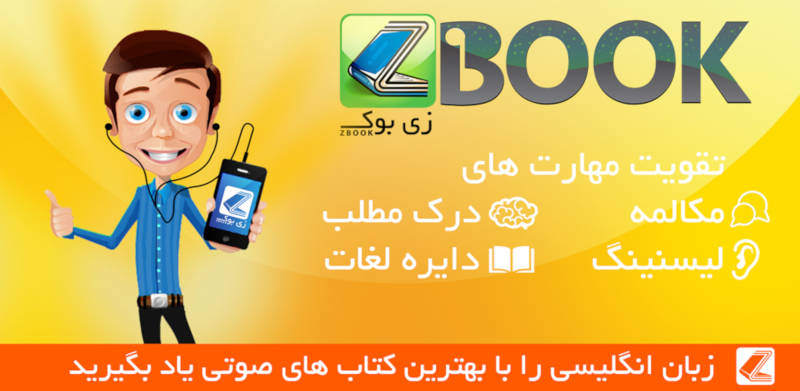 متن انگلیسی فصل
CHAPTER FIVE
Colin
The shower was much better than she'd expected. Katy stood there letting the hot water stream down her body and decided that she was feeling very positive. Despite the misery she'd felt as her personal life collapsed around her, she'd managed to make two big decisions. She'd told Paul that their relationship was definitely over, and she'd agreed to come here. She was doing what she wanted, acting only for herself. It gave her a delicious feeling of independence. Now she'd written her first piece as a war reporter.
All this showed, she told herself, that she wasn't just a person that things happened to. She was a person who made things happen. She turned her head up to the water and let it run over her face, smiling to herself. She began to hum a tune. For a second she couldn't think what it was and then she remembered. It was one of Paul's favourites, an old Bob Marley song, 'No Woman, No Cry'. Damn!
She turned off the shower, reached for a towel and dried herself. When she opened the bathroom door cold air from the open window hit her and made her shiver. Somewhere in the distance she heard the thump of an explosion, like a short burst of thunder. She remembered where she was.
She sat on the end of the small bed wondering what to wear. She was hungry. But eating meant going downstairs, and that meant meeting all the other journalists. What would they think of her, the new girl? Most of them had probably been reporting on this kind of situation for years.
Would they laugh at her? Would they be friendly or unkind?
She was getting quite cold now and the damp towel didn't help. She had to decide. In the end she put on a white shirt, a clean pair of jeans and her flat-heeled walking shoes. She put a dark-blue waistcoat over her shirt. She brushed her hair and put on lipstick and eyeliner. She studied herself in the cracked mirror. Her image came back slightly off-centre and unclear, but it was the image she thought was right. Casual but professional, smart and ready.
She took the most important things out of her bag and stuffed them into her waistcoat and jeans pockets. Then she turned off the lights and walked out of her room, closing the door behind her.
The dining room wasn't very full. Only four tables were occupied, each by a single diner. Two of them were reading books, she noticed, and another, who looked up as she passed, had a newspaper in his hand. She could feel his curious eyes follow her as she found a table near the back.
The waitress wore an off-white blouse and an old black skirt. She had tired eyes and it didn't look as if she'd washed her hair recently. When she came over to Katy's table she hardly looked at her, and took her order without interest.
The food, when it came, didn't taste of much. The soup was mostly water and the meat was too tough to eat. Katy ate three pieces of hard bread instead. When she'd finished she looked around her. A dead silence hung in the air. No-one else had come into the room. 'Anything is better than this,' she thought. 'I'll go and look for the bar. If there is one.'
There was, and it was full. Before she reached it she could hear the noise of conversation and smell the cigarette smoke. Now she really would have to face the crowds.
She stopped outside the open glass doors. For a minute she felt nervous and wondered whether she should just go back to her room. But she heard the voice of her mother - angry with her as usual - saying, 'What's the matter with you, Katy? Can't you face the truth of it?' And that decided her. Taking a deep breath she went in.
The conversation died as she entered and people looked in her direction. As she made her way towards the bar she knew they were all wondering who she was. There were only two or three other women in the room. She tried to look cool and unconcerned.
At the bar a man came straight up to her before she could order anything. 'Here, can I get you a drink?' he said. 'You look like you need one.'
She looked at him. He was thin and his cheeks were hollow. He had hard blue eyes and thinning hair. He'd been drinking for some time, she suspected. He was probably about forty.
'Yes. Thanks. That would be nice,' she said.
'Well?' he asked.
'Sorry?' She was trying to take everything in.
'What do you want to drink?' he asked.
'Can I have a beer? What's the best local beer?'
'Local beer? You're joking, of course! Have the imported stuff.' He was looking at her with a smile showing in the lines around his eyes.
'OK, thanks.' He was tired, she thought.
'You're from The Daily Witness, aren't you?' he asked.
'Yes. How did you know?'
'I heard the paper was sending out a woman reporter - a young woman reporter. There aren't too many of you here, you know. No, no, it wasn't that,' he joked. 'I'm a magician.'
Katy laughed. The ice had been broken.
'Is this your first war?' he asked.
'Is it that obvious?' She'd hoped to look more experienced.
'Well, yes, I guess it is a bit,' he replied.
'Everyone has to start somewhere, you know. Even you. You were like me once.' She picked up her beer.
'Umm, no, I was never really like you.' He was laughing.
'OK, OK,' she agreed, 'and yes, this is my "first war" as you put it. So what advice have you got for me?'
'Advice? Just go out there. Listen, look, watch. Write down what you see. Tell it how it is. That's the job.'
'You mean be objective?' she asked.
'No, I certainly didn't mean that.' He looked at her angrily.
'But I thought you said-' Katy started.
'Listen, look, watch. That's what I said. But I didn't say "be objective".' He was beginning to shout.
'OK,' she said to calm him down. 'I'm sorry.'
'Of all the wars I've been in,' he went on, as if she hadn't spoken, 'this is the one where it's not possible to "be objective". You can't be objective about what's going on here. Whatever they all say!' He waved his arm indicating the other people in the room.
'What newspaper do you work for?' she asked.
'I don't. I'm a cameraman,' he told her.
'So if you can't be objective, you must be a subjective cameraman.' She couldn't resist making a joke.
'Now you listen,' he said, looking her straight in the eye. 'You're new here. You're young. That's not your fault, but it is a handicap.' He was being very aggressive, Katy thought, but he was speaking with passionate sincerity too. She found it impossible to dislike him completely. 'Go out there and get some experience,' he went on. 'Talk to people. Find out how they live and die in this dreadful place. Then you can come back to me and we'll talk about being objective and you can make your jokes. Right now it's not worth my time.' He got up and walked off. 'Thanks for the beer,' she called after him. He didn't turn back.
One of the other women in the room stood up and walked over to her. She was tall and thin with long black hair falling over her shoulders. She was wearing a striped jacket with a tie loosely knotted at her throat.
'Hi,' she said, in lightly accented English. 'I'm Carla.'
'Hello, I'm Katy.'
'From England?' the woman called Carla asked.
'Yes. You?' Katy said.
'I'm from Italy - from Channel 3 television.'
'Oh, right. How long have you been here?' Katy asked.
'A few months. Listen, don't worry about Colin.'
'Colin?' Katy asked.
'Yes. Colin Northcott,' Carla said, 'the man you were talking to. The best news cameraman in Sarajevo - the best in the business. Well, he used to be, anyway. I was watching you two talking. He looked like he was getting angry again.'
'Yes. I think I made him cross,' Katy said unhappily.
'No, you didn't. I mean, I'm sure it wasn't your fault. This war makes him cross, that's all. He's lost the professionalism that made him so good at his job. I'm worried about him.' Katy liked Carla's voice. It was warm and friendly.
'Yes, well he was pretty rude.' Katy laughed. 'He made me feel really small. I'm just sorry that I got him going.'
'Oh, don't take it personally,' Carla said. 'He's always upset these days. He's made the big mistake, you see.'
'What mistake?' Katy asked.
'He's become involved. That's not a good idea. This is not his war. It's not my war or your war. We just report what we see, but we stay outside it. We can't get too involved. We mustn't get too near.'
'That's more or less what Ed Jonas said,' Katy told her new friend.
'Dear old Ed. It's a pity he's gone home.'
'You don't "get too near"?' Katy asked, still thinking about what the Italian had said to her.
'Me? Of course not,' Carla said. 'I can't afford it. This is my job. This is how I make my living. Nothing more. Anyway, you want to come over and join us?'
Katy took her beer and went to sit with Carla and some of the other journalists. At first they all stared at her and one or two of them asked her questions. Then they got tired of being curious and settled back into the conversation they'd been having before Carla brought her over. They talked of narrow escapes they'd experienced, of arguments with editors and other journalists, of wives and girlfriends, husbands and young men. Katy listened, occasionally saying something, but mostly just trying to learn. Once she saw Colin the cameraman looking into the room again, a strange expression in his eyes. Then he turned and walked over to the hotel entrance and disappeared.
مشارکت کنندگان در این صفحه
تا کنون فردی در بازسازی این صفحه مشارکت نداشته است.
🖊 شما نیز می‌توانید برای مشارکت در ترجمه‌ی این صفحه یا اصلاح متن انگلیسی، به این لینک مراجعه بفرمایید.