سرفصل های مهم
فصل 11
توضیح مختصر
زمان مطالعه

11 دقیقه

سطح

متوسط
دانلود اپلیکیشن «زیبوک»
این فصل را می‌توانید به بهترین شکل و با امکانات عالی در اپلیکیشن «زیبوک» بخوانید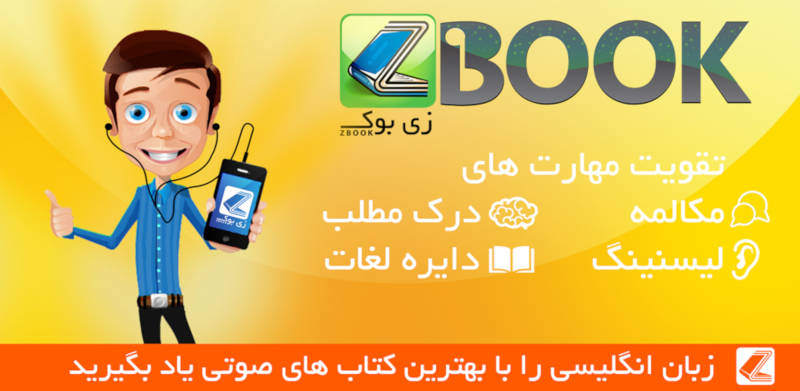 متن انگلیسی فصل
CHAPTER ELEVEN
Romantic love
It wasn't a fancy wedding. No white dresses or churches or anything like that. It didn't seem appropriate somehow. But it was still one of the happiest days of my life, my second marriage, and for once the sun shone and I knew I was never going to regret this day.
Rachel looked absolutely beautiful. She'd made herself a red and blue dress that was just right for her beautiful figure and seemed to pick out the light in her warm brown eyes. I had bought a new suit, and the registry office, which was crowded with friends and family, was full of sunshine for the brief ceremony.
Afterwards we went back to her mother's house and had one of the best parties I have ever been to. Carl and Matt played violin duets and then a friend of Matt's set up with his band and we danced to old hit tunes. Even my parents got up and danced at one stage, and looking at them, I realised how pleased I was that we had re-established contact again, now that I was with a woman they really liked.
It was strange this feeling of happiness. It didn't seem right somehow. I wasn't used to it. But as Rosemary had told us a week ago, 'you can't live in the past forever. The things that happened to you weren't your fault. You aren't responsible for Tibor,' she told me, 'and I know that you blame yourself for what happened to Malgosia, but she made her own decisions, not you.'
'That's what I've been trying to tell him,' Rachel agreed with her. They had become good friends, my soon-to-be-second wife and my first wife's best friend. They had got to know each other when we came back from Brazil and I had felt I had to let Rosemary in on everything that had happened. So I told her about Seratraxel and disappointed love, about the hole where Tibor's heart should have been, and about how when Tibor had disappeared off the cable car roof, I had suddenly realised that I too might fall. I knew I wasn't brave enough to climb down the side of the cabin again. But then I realised, with relief, that there was a skylight in the roof and I managed to break it and fall into the interior of the car where I lay shivering with fear and misery until the cabin came to a stop. I got out with shaking legs to see Rachel and Paul and a bunch of policemen waiting to talk to me.
It was Oswaldo who saved the situation. He had reached the top of Sugar Loaf Mountain just as Tibor had run from the restaurant with me in hot pursuit. He managed to persuade the police that Tibor had gone crazy and that I had tried to save him. Pretty soon, instead of treating me like a murderer, they started to think of me as a hero and for a day I was the darling of the press. Without getting any information from me (because I did not trust myself to say anything) the reporters built up a whole story about a courageous Englishman, a musician, who had tried desperately to save the life of a stranger.
And then we left Brazil and flew back to England. I knew I had to get home before more people started asking more questions. And this time when I got home, with help from Rachel's mother, I went back to see my two policemen friends and told them everything that Tibor had told me. For all I know secret services all over the world are still hunting down Tibor's clients and contacts - at least I hope they are. And that was pretty much the end of that except for the nightmares when I wake from some fresh terror to hear Rachel's gentle voice in my ear telling me that everything is all right.
And it is all right. I keep telling myself it is all right. But there's this dark pain in my heart which I am trying hard to move but which I fear may never go away. I have experienced things I had never looked for and I even ended up killing a man - or at the very least contributing towards his death. And however much I tell myself that he deserved it, still I can't help believing that I did something terribly wrong. So when Rachel tells me I am good I tell her I believe her and she is content, and maybe, just maybe in time she will convince me that she is right.
When our wedding band had a break for a drink the four of us, our quartet, played a cheerful piece by Haydn, 'The Lark' and then we gave our audience some of Matt's arrangements of popular songs and everyone clapped. It was Rachel's idea that we should play, not just because that's what we did together, but also to celebrate the fact that we'd just got our first recording contract and that, after our honeymoon, we were starting on a tour of the British Isles. Things were looking good, I told myself as we packed up our instruments when the band started again, and if I could just stop thinking of Malgosia they would get better and better.
Later, as it began to get dark, and the music had turned from fast and furious, to slow and peaceful, Rachel and I found ourselves talking to Rosemary, Matt and Carl - and Sandra, who had flown over from Rio for the wedding, though I suspect her visit was more to do with seeing Carl again than it was to see me getting married!
'Are you really all right now?' Matt said. 'After all the things that happened to you.'
'Come on, Matt,' Rosemary said. (She'd only met him that afternoon, but Matt's like that. They were already good friends.) 'Now is hardly the time.'
'It's all right, Rosemary,' I told her before turning to the others. 'Don't worry, Matt, I've never been righter you know. I should have done this years ago, got together with Rachel, properly I mean, and if I had - well, think of all the things that might not have happened.'
'It's not your fault, sweetheart,' Rachel said, 'you know it's not your fault.' She kissed me and the others clapped.
'Romantic love,' Matt laughed. 'Doesn't it make you sick!'
Are you jealous?' said Rosemary.
'Of course not,' Matt replied, and then he blushed. 'Well, maybe just a little.'
'Well, don't be,' Rosemary said. 'Happiness doesn't come very often you know, and all of us, me and you Matt, Sandra there and Carl, maybe we're all going to be happy one day. Maybe not. But meanwhile let's just celebrate these two lovely people, on this fabulous day!' Then she sat down rather heavily. I think she had drunk a bit too much champagne.
'No-one would believe your story if you wrote it down,' Carl said suddenly. 'It's too fantastic, too extraordinary.'
'Yes, why don't you write it down?' Matt asked, looking hopefully at Rosemary for support, but getting no reply.
'No,' Rachel said. 'They'd think he'd made it all up.'
'So he can write it as a novel,' Matt replied and everybody laughed.
'I don't think so,' I said, 'I want to live in the present and the future, not the past. It's what's going to happen next that matters.' I put my arm round my new wife's shoulders. 'What happened back then, all that is over. Finished. I've left it all behind.'
But of course I lied. The past is always with us.
مشارکت کنندگان در این صفحه
تا کنون فردی در بازسازی این صفحه مشارکت نداشته است.
🖊 شما نیز می‌توانید برای مشارکت در ترجمه‌ی این صفحه یا اصلاح متن انگلیسی، به این لینک مراجعه بفرمایید.