سرفصل های مهم
فصل 08
توضیح مختصر
زمان مطالعه

19 دقیقه

سطح

متوسط
دانلود اپلیکیشن «زیبوک»
این فصل را می‌توانید به بهترین شکل و با امکانات عالی در اپلیکیشن «زیبوک» بخوانید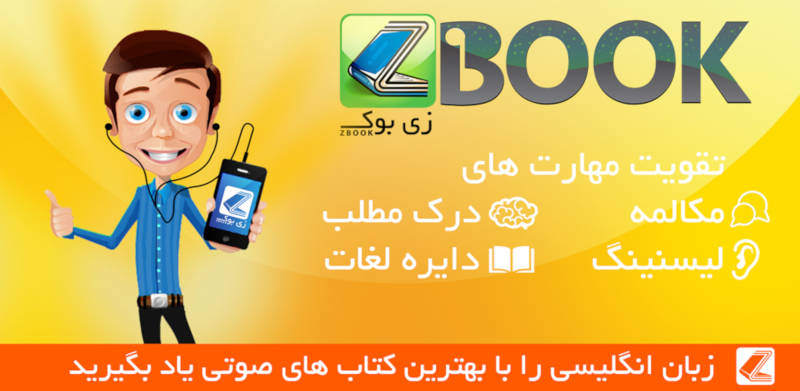 متن انگلیسی فصل
CHAPTER EIGHT
There's nothing for you here
Warsaw on a cold, rainy afternoon. The exact opposite of Rio de Janeiro. In Brazil everything had been bright blue. In Warsaw that day as I arrived from the airport, everything was grey, the concrete apartment blocks dull against the wet afternoon, the tower of The Palace of Culture, that old communist monument, disappearing into the damp clouds. Yet I loved Poland. I had always been happy here. Malgosia's family had made me welcome the first time I had come. Even Anja, the one who had betrayed her sister, had been polite, though between her and Malgosia there was an icy formality.
When Malgosia and I had been to visit her family they had shown me the old parts of the city; they'd taken me to Krakow and Gdansk, driving over the long roads of this proud country with its unbeaten spirit, keeping its identity despite the efforts of one foreign power after another over the long course of history to squash its character. It made me realise where Malgosia got her bright-eyed intelligence and her deep dark passion. Everyone I met had always been friendly and I had felt at home.
Not this time, though. Now I was in a taxi, unhappy and confused, my head still bandaged, my mind trying to come to terms with all that had happened to me over the last week, my body tired and hurting, that terrible plane smell in my hair and on my clothes. And I was desperately worried too, worried about what my new Brazilian friends had told me, worried about what I would find in Warsaw.
The taxi stopped outside Malgosia's parents' apartment block. I paid the driver in the zlotys I had changed at the airport and rang the bell. A voice came through the intercom, a voice so like Malgosia's that just for a moment I was fooled.
'Malgosia,' I said hopefully, 'it's Derek.'
'Derek,' said the voice that I suddenly knew wasn't Malgosia at all, 'Derek, why have you come?'
'Where's Malgosia?' I shouted into the machine. 'Let me in, Anja, please.'
'All right,' said the tinny voice at my ear, 'I suppose you'll have to come up.' The buzzer sounded and I pushed open the door. I took the lift up to the fourth floor. When I stepped out into the corridor I saw that the door to the flat was open. I walked inside. Anja was standing there waiting for me, her arms folded. Her hair was cut short. She wore heavy black glasses. She watched me as I struggled in with my suitcase. She didn't look welcoming at all.
'What on earth are you doing here?' was the first thing she said, and then, almost without taking breath, 'My God, what's happened to you? You look absolutely terrible.'
'I feel terrible, all right?' I replied angrily. 'My wife's run off with someone else, I've been questioned by the police, I've travelled halfway round the world, I've been shot at and nearly killed. Now my wife's supposed to be very ill and I don't know why, or where she is, but I know it's pretty damn serious. So of course I look terrible. I've just about had as much as I can take, all right?'
'Poor old Derek,' she said nastily. 'Am I supposed to feel sorry for you?'
'I don't care whether you're sorry for me or not,' I told her. 'I just want to know where my wife is.'
'Oh, all right,' she said. 'You'd better come in. Would you like a vodka or something? I think you're going to need it.' She led me into the kitchen, took a bottle from the freezer and poured a small measure into a glass.
'Go on,' she said, 'it'll do you good.'
'Well, it certainly can't make me feel worse than I do already.' I took the glass from her and emptied it in one swallow. She filled my glass again.
'Aren't you going to have any?' I asked her. She wasn't hostile any more. She looked lost, like a child.
'I don't think so,' she whispered. 'I've had quite a lot already.'
It suddenly occurred to me that the apartment was very empty. When I'd been there before there were always people around: Malgosia's parents, her grandmother and grandfather, her brothers.
'Where is everybody?' I said.
'At the hospital,' she answered in a flat, toneless voice, 'at the hospital. They're all at the damned hospital.' She had started to cry.
'Anja,' I said with increasing terror, 'Anja, for God's sake, tell me what's going on.'
'My sister's dying. That's what going on. Maybe she's already dead. And I'm not there.'
'Why not?' I shouted at her, 'why not?'
'Because I don't dare. Because I can't bear it. Because she was my best friend before Tibor.'
'But that was years ago,' I told her. 'You must have got over that by now.'
'Oh, you fool!' she replied, her eyes suddenly bright flames, almost unable to get her words out. 'Tibor and I… when he was in Europe, every time he came here… for years… and then she took him away from me. She took him back. And now she's dying and I can't bring myself to go and see her. God I hate this life!' She reached for another glass and filled it with the ice-cold vodka. She drank it quickly and had another. And another.
'If you want to go and join the party,' she sneered, her cruel look back again, 'you'd better go to the Central Hospital. But hurry now. You don't want to miss the show.'
---
They all looked up when I went in. Malgosia's mother smiled a brief little smile and then turned back again to look through a window at a pale figure lying on a bed behind the glass. It was Malgosia, her waxen features white against the flaming red of her hair.
'Malgosia,' I whispered stupidly. She wouldn't have been able to hear me anyway. 'Malgosia, what's the matter?'
'Nothing is the matter anymore,' her father said, turning towards me. His eyes were full of tears. 'You're too late, Derek. Where have you been?'
It took a bit of time for his words to sink in. It took me time to realise that Malgosia couldn't hear me in there. It took me time to realise that after all my journeying I had finally found her and it wouldn't do me any good at all.
I don't know how long I stood there in that room with her family. I was too tired to feel anything, too shocked to understand what had happened, too alone to feel any warmth from the people around me. It was as if a hand of ice had gripped me and was slowly freezing all the life out of my body.
I might have gone on standing there forever, but Malgosia's mother came up to me.
'Come on, Derek,' she said, taking me by the arm, 'there's nothing we can do here. We'd better leave her now. Come back with us. There's a lot we need to talk about, though none of it really matters anymore.'
We walked out of the hospital. We got into the family car and drove back through the streets of Warsaw in silence.
---
When we got back to the apartment Anja was nowhere to be seen. Nobody mentioned her absence. The vodka bottle on the kitchen table was empty.
Somebody made some coffee. We all went into the lounge. We sat down in a black silence that seemed to suck the air out of the room. I felt as if I couldn't breathe. Instead of the questions I wanted to ask there was a blank space in my brain where nothing moved, nothing was happening.
Malgosia's father managed to ask his questions, though.
'What kind of a husband do you call yourself?' was his first effort. 'What kind of a husband that lets this happen?'
'Jacek, please,' her mother stopped him, and then said something quickly in Polish, but it didn't seem to calm the unhappy man.
'I asked him a question,' he insisted, in English again, 'so the least he can do is give me a reply.'
I looked up at his face, all twisted with grief. 'I'm sorry,' was the only thing I could think of to say. 'I'm sorry. But I don't understand. I don't understand anything.'
'You don't know why she was in Brazil? You don't know how she managed to get poisoned?' her father asked angrily, his words like gun shots in the tense silence. He had come to stand over me and I could smell the cigarette smoke on his breath.
'Poisoned?' I repeated. I hadn't the slightest idea what he was talking about.
'You didn't know? You didn't know about this?' Malgosia's mother said.
'Please,' I said to her, to all of them in that room. 'I don't think I can take any more of this. I don't know anything about poison. The last time I saw Malgosia, in London I mean, there was nothing wrong with her at all. Except that she was about to leave me and I didn't realise it. And now, well, my God, I just, you see…' I was having difficulty getting my words out.
'Look,' I told them, since things had gone way too far for me to worry about my pride any more, 'Malgosia left me, all right. She left me to go and join Tibor. Remember him!'
'That bastard!' her father said. 'Hasn't he done enough damage in this family!'
The outside door opened and slammed shut. Anja came into the room.
'The perfect time,' I heard her mother mutter under her breath.
'What?' said Malgosia's sister, obviously drunk. 'Have I missed something? Why aren't you all at the hospital? With my sister. Who I love,' she screamed and started to cry. Her grandmother went to her then and started to talk to her in a low quiet voice. When she told her that her sister was dead Anja started up a low terrible moaning which seemed to go on and on. I wished she would just stop. Even when her father made me go with him into the kitchen we could still hear it, the inhuman noise of someone who was going to feel guilty for ever.
But I had other things to worry about. Because what Malgosia's father told me was that my wife had died, in the end, bleeding unstoppably, completely unable to breathe, both typical symptoms of someone who had been poisoned by some form of nerve gas, some kind of chemical agent.
'Nerve gas?' I repeated stupidly.
'Yes. Though they still have to do more tests. They haven't been able to identify what type it was yet. All the doctor will say is that he thinks she must have been exposed to some deadly chemical a few days ago. That's his guess anyway.'
'A few days ago,' I said, still without understanding. 'Brazil.'
'And you know nothing about this?' her father asked, looking at me suspiciously with eyes red from weeping.
'No, no, honestly. Look, I'm just trying to absorb what you're telling me. I'm trying to come to terms with what's happened, and to tell you the truth, I'm not doing very well. I'm not doing very well at all.' I desperately wanted to go on talking, drinking coffee, vodka, anything to deaden the pain I was feeling, but suddenly I could do nothing. I felt my legs go from under me, and yet again, blackness washed over me like a wave and I passed out.
---
The funeral was as bad as a funeral could be; grey rain coming at us almost horizontally from a grey cold sky, the voice of the priest at the graveside taken away from us by a bitter wind, the tears of the mourners invisible in the wet cold. I had recovered some of my physical health, but the colour of my mind was the colour of the sky and I watched the ceremony with an uninvolved kind of despair. When it was over, we all went back to a hotel near the family flat and drank tea and vodka. Some of Malgosia's friends from school had come and they tried to talk to me, to sympathise, but only two of them could speak English, and I wasn't really listening anyway. I had run out of things to say to my in-laws, my ex-in-laws, I suppose, and they didn't seem to know what to say to me.
Anja walked up to me, dressed in black, a black hat covering her face, black glasses hiding her bruised eyes, almost black themselves from so much weeping. She was swaying slightly, a cigarette in one hand, a glass in the other.
'And now what?' she said in a slurred voice. 'What are you going to do now, brother-in-law, the one nobody ever fought over?'
'Anja,' I managed to reply, 'I'm sorry for everything that has happened, I'm sorry you are so hurt and God knows I'm feeling sorry for myself. So the last thing I need is for you to come up to me now and be so damned horrible. Just leave me alone. Please.'
'There's nothing for you here anymore,' she said drunkenly, like a spoiled child. 'Go home, Derek, go home.'
And in the end it seemed like good advice, though without Malgosia I didn't really have a home anymore. Still, I didn't belong here, not now. The next day I caught a flight back to London.
It was a bumpy journey, with turbulence almost all the way. Most of the time I half slept as the plane bounced through the skies, seeing horrible images in my half dreams, images of hospitals and speedboats, beaches and bodies, Malgosia and Tibor in a terrible musical dance of death across the glassy surface of the water. And then, just before we landed, I seemed to be with my quartet again, Rachel smiling at me on my right, Carl and Matt on my left and when I woke up as the plane turned into its final approach to Heathrow I was actually smiling.
But not for long. The truth came home to me almost immediately as the British Airways Boeing 767 went through its final descent, and I sank back into the despair I had fallen into the moment I saw Malgosia's body lying behind the glass in that hospital room. I didn't think, then, that anything, least of all music, would ever pull me out of that.
When the plane landed it taxied away towards the terminal building, but then, unexpectedly, it came to a stop. The captain's voice came over the loudspeakers.
'This is your captain again, ladies and gentlemen. I'm sorry we've stopped, but we've got some visitors who want to come aboard. I'm sure it won't take very long and then we'll make our way over to our landing gate as soon as possible.'
At the front of the plane the flight attendants were opening the door. I looked out of the window and saw steps being driven up to the plane, followed by a police car, its blue light flashing in the darkness. Two men ran up the steps, and when they entered the plane I knew at once who they were. They made straight for my seat.
'Mr Armstrong,' said the older of the two policemen who had visited me two weeks ago in London. 'I am glad to see you, to see that you've returned. Perhaps you'd like to come with me.'
'And this time,' his short-haired companion said, 'we don't want you running off again, do we? So you'd better put these on.'
Before I knew it, he had fitted handcuffs around my wrists and I was led down the aisle of the plane in front of all those people, down the steps, into the police car, and away towards whatever fate had in store for me.
مشارکت کنندگان در این صفحه
تا کنون فردی در بازسازی این صفحه مشارکت نداشته است.
🖊 شما نیز می‌توانید برای مشارکت در ترجمه‌ی این صفحه یا اصلاح متن انگلیسی، به این لینک مراجعه بفرمایید.