سرفصل های مهم
فصل 05
توضیح مختصر
زمان مطالعه

22 دقیقه

سطح

متوسط
دانلود اپلیکیشن «زیبوک»
این فصل را می‌توانید به بهترین شکل و با امکانات عالی در اپلیکیشن «زیبوک» بخوانید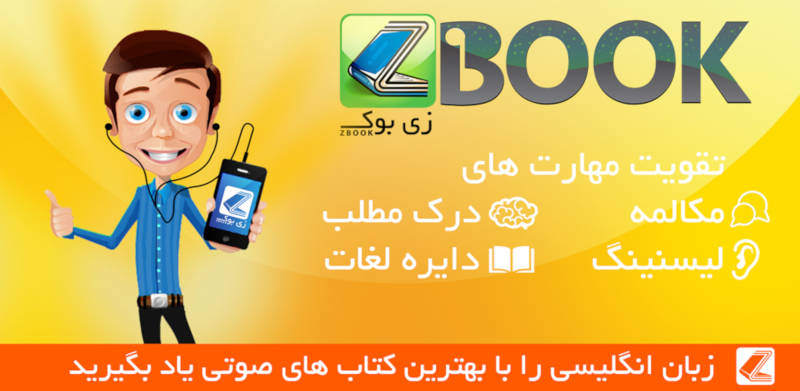 متن انگلیسی فصل
CHAPTER FIVE
Deciding on priorities
'Have you ever been to Scotland, sir?' asked one of the policemen, a middle-aged man who obviously ate and drank more than was good for him.
'Scotland?' I said stupidly. As I think I've already said, I wasn't thinking very clearly.
'Yes, sir,' the man said, 'it's that place just north of England. Have you heard of it?'
'Oh, very funny,' I replied. How could he be so sarcastic at a time like this?
'Glad you enjoyed my joke, sir,' he said without smiling, 'but what's the answer? Have you ever been to Scotland?'
'Yes, of course,' I replied. 'With my family when I was a child, and I've played in the Edinburgh Festival with my quartet about three times, yes, three times.' We had our first great success there. The Edinburgh Festival is one of Europe's great artistic events.
'When was that, sir? When did you play in the Edinburgh Festival?'
'The last time?' I said. 'About two years ago.'
'So you haven't been to Scotland for two years?' said the other policeman, a younger man with very short hair and a nasty look in his eyes.
'That's right, officer. I've just had this crazy idea,' I said, and then I added, 'If you listen to what I say you won't have to ask me questions more than once. What do you think of that?!'
'Let's get one thing straight,' the short-haired one said, 'you can help us or you can be difficult. If you want to be difficult that's your decision, of course, but we can make your life very uncomfortable. Now, for example, we can have this conversation here in the comfort of your own home. Or better still, we can take you down to the police station and question you there. What do you think of that?'
'I'm sure that won't be necessary,' said the fat policeman. He was obviously the 'nice' one in the pair. 'I'm sure Mr Armstrong will help us in any way he can. Won't you, sir?'
'I suppose so,' I heard myself saying. I just wanted them to go so I could try and decide what to do. Though I already had a pretty good idea.
'Good. That's better. Now then, sir,' the short-haired one went on, 'you say you haven't been to Scotland for two years. What about your wife?'
'Well, yes. She's been a few times. She came up to the festival to hear us play the first time we were there,' I said, remembering how happy we had all been, 'but it's difficult for her to get away from her own work sometimes, so she didn't come with us on the other two occasions we played there.'
'Yes, it must be difficult for her, getting away,' said the unpleasant policeman with a nasty tone in his voice.
'And that's the only time your wife went to Scotland?' the first policeman asked.
'Yes,' I started and then I suddenly remembered. 'I mean no. She's been there a few times. On her own. To get away. You know, to get some personal "space". We all need it sometimes, don't we…' I stopped. They were both looking at me strangely.
'And when she's been on her own,' the short-haired one said, 'where has she been, exactly?' I thought I heard excitement in his voice.
'She goes to a convent,' I replied, 'a religious order. It's a very private place.'
'I see, sir,' said the first policeman, 'and where would that be, the convent?'
'I don't know,' I said. It suddenly sounded silly, even to me.
'I'm sorry, sir,' said the nasty one, 'what did you say?'
'Look,' I protested, 'I know it probably sounds strange, but Malgos… my wife, well she is quite a nervous person, so she goes off for a bit of peace and quiet, you know. It's perfectly OK. I trust her completely, you see. She doesn't have to give me the address or anything. I mean why should she, if she wants to get away from it all?'
'Do you know of someone called…' the overweight policeman glanced down at his notebook. 'Tibor Arkadi?'
Tibor! The shadow in my relationship ever since we had met, ever since Malgosia had turned up at my door at the beginning of my second year at college, her hair wet from the rain, her heart broken by the man who had fooled around with her sister.
'Well, yes,' I replied, trying to stop my voice trembling. 'He was a student with us.'
'And where might that have been?' asked the fat policeman.
At the Royal Academy of Music,' I answered automatically.
'And have you seen him since then?' the short-haired one said.
'No, no I haven't,' I replied truthfully.
'What about your wife?' he went on. 'Has she seen him?'
I hesitated. Two hours ago I would have said 'no, of course not', but that was two hours ago. Since then I'd seen the e-mail. But then again, Malgosia was my wife and if she hadn't told me about Tibor I was sure she wouldn't want me to tell the police.
'Well, sir,' asked the friendly one, 'has she seen him?'
'No, no I'm sure she hasn't,' I replied.
'Well, sir, that's about all then,' said the nasty one suddenly. 'I don't think we need to bother you anymore.' He got up as if to go.
'Excuse me,' I said. 'Can you tell me what this is all about?'
'We'll let you know as soon as we have anything to tell you,' he said. 'Oh by the way, where is she, your wife?'
'She's not here. She's gone away.'
'And where would that be?' said the larger man. 'Not to Scotland, I expect.'
'No,' I said, 'she hasn't gone to Scotland.'
'Did she bring anything back from Scotland ever?' said the younger policeman. Anything special?' The older policeman looked as if he was annoyed at the younger man's interruption.
'No,' I said miserably, remembering how she never even brought me back a bottle of Scotch whisky or a tin of shortbread biscuits. But then it suddenly dawned on me. The new trumpet! Oh no! I was beginning to piece things together and, although I wasn't anywhere near the truth yet, I wasn't completely wrong either.
'Yes, sir?' the policeman went on. He must have seen the look on my face.
I never had a chance to answer. Suddenly the fat policeman's radio started making noises and when he pressed a button on his chest I heard something like: 'code 94 code 94,' and an address repeated over and over again.
'Sorry, sir, but we have an emergency, we have to go,' said the short-haired one. 'We'll see ourselves out.'
'Code 94 - policeman in trouble,' the older one said. 'You drop what you're doing when you get a code 94.' They both ran from the room. At the door the older one said, 'We'll be back, sir. Tomorrow. To continue our interesting conversation. Don't go anywhere, will you?'
'All right,' I said, and closed the door behind them. Then I ran into the music room. There must be something special about the new trumpet Malgosia had bought. Even if the case was locked I was determined to find out.
But when I got into the music room and looked in the usual place, I realised that I wasn't going to discover anything. Her new trumpet wasn't there. There was just her old one, lying on top of the piano.
---
Rosemary was surprised to see me standing outside her front door at half past eleven at night.
'Derek,' she said in amazement. 'What are you doing here?' She looked at the suitcase I was carrying. 'I was just on my way to bed,' she said.
Rosemary, my wife's best friend, is an editor for a big fiction publisher in London. Her husband - her exhusband by then - was a choreographer. He'd gone off with one of the dancers in a show he was doing, leaving Rosemary broke and depressed. But before he'd left her he'd taken Rosemary to an opening-night party of a musical where Malgosia was playing. The two women had met, got on well immediately, and had become best friends. It helped that Rosemary lived near us, of course.
I quite liked Rosemary too, but she was Malgosia's friend rather than mine. Sometimes when the two of them were talking I felt like an outsider. Sometimes it was even worse and I might just as well have been the enemy.
I could understand why Rosemary was upset of course. Her husband had left her and she was badly hurt. But it didn't seem terribly fair to me. Not all men are the same, surely. I hadn't done anything bad to her. I hadn't even done anything very bad to my own wife, except bore her.
'I'm sorry to turn up like this,' I told her. 'I wouldn't do it under normal circumstances, honestly I wouldn't. But I need your help.'
'If it's about Malgosia, I don't think I can tell you anything,' she said nervously. She hadn't opened the door any wider. 'I mean, I don't think I should.'
'Look, Rosemary, please,' I said. 'Let me in. I'm begging you.'
'Derek,' she replied, starting to close the door. 'I think you'd better go.'
Desperation makes you behave in funny ways. I'm not a violent man or anything, and normally if someone tells me to go, I go straight away. Aggression isn't part of my make up. At least it didn't use to be before all this started. But after the afternoon and evening I'd had, I wasn't going to be put off that easily.
I crashed into the door and when Rosemary tried harder to close it on me I forced my foot inside. And then we fought to see whether she could shut me out or I could force my way in.
I won in the end. I am stronger than she is, and I was more determined. The door crashed open and Rosemary was thrown against the wall of the passageway where she stood, wide-eyed and confused. I shut the door behind me.
'Did you know about this?' I asked her without any introduction.
'Did I know about what?' she replied. She was hardly whispering. She must have thought I was about to attack her or something.
'Oh come on!' I had started shouting, even though I didn't mean to. 'Did you know about Tibor? What has she told you?'
'Please, Derek,' Rosemary said, edging away from me. 'Please don't shout. You'll wake the children. Please, Derek.' She was frightened. My anger disappeared immediately.
'Look, Rosemary, I'm sorry. I'm really sorry. But I am desperate and I do need your help. I think Malgosia's in trouble. The police came and asked me questions about her. Even if you don't want to help me, you must help her.'
'All right, all right. Come in,' she said. 'But just for a moment. I've got a busy day tomorrow. I've got a book to finish. The woman who usually looks after the kids is ill. I don't know what I'm going to do.'
She led me into the kitchen.
'Do you want a drink?' she asked. 'A coffee? A glass of wine?'
'Coffee, please,' I said. 'I think I've had enough wine this evening.'
'Yes,' she said, 'I can see that. You look terrible.'
'Thanks,' I said. I sat down. Now that I had got here I felt suddenly very tired.
'What's this all about?' Rosemary said from over by the sink where she was filling the kettle.
So I told her. I told her about the e-mail message, about Rio de Janeiro and Tibor. I told her about the police and the questions they had been asking me. I told her everything I knew.
She didn't say much. She just listened.
'Why didn't you ring?' I asked her suddenly. 'You said you were going to ring.'
'Yes, I did. I'm sorry,' she said, handing me my coffee, 'but I didn't know what to tell you. I didn't know what I could tell you. It's not really my business, you see, what Malgosia does, what you do. Anyway, I couldn't betray a friend.'
'Rosemary,' I told her, 'you above all people should know what it's like when your husband or your wife starts behaving strangely. Don't you think I have a right to know?'
'Malgosia's my friend,' she replied simply.
'So what was she doing in Scotland? Do you know that?'
'Not exactly, no,' Rosemary said. She was speaking quietly now, sympathetically. 'I do know she met someone up there, and that it made her very happy. I'm sorry, Derek,' she said. She must have seen my face. 'But I don't know who it was. Perhaps it was this Tibor.'
'And you approved of that?' I asked.
'Of course not. It's not my style. I told Malgosia so too. But she said she couldn't help it. She said it was like an illness, an addiction, a need she couldn't control. But just lately she started talking differently.'
'How do you mean?' I asked, feeling suddenly frightened.
'She was really thoughtful about something. She wouldn't say what. She just said that something was going to happen, that she was going to have to do something, and that she might have to leave. She said that she didn't know if it was the right thing to do or not but she wouldn't give me any details. What could I say? I thought she was just being silly. I told her to make a decision. She should either choose you or whoever the other person was. Then she wouldn't have anything to worry about. And she said that might have been possible once, but that now things were much more complicated. I think - well, I thought then - that she was being asked to do something she didn't really want to, something like that.'
'You're going to follow her, aren't you?' Rosemary said a little later, because it was obvious.
'Yes,' I replied, 'of course. What else can I do? But the police will be back and if Malgosia really is in trouble they'll keep me here to ask me more questions. That's why I came to you. They won't look for me here. I need to stay the night. Is that all right. I'll be gone tomorrow.'
'Poor old Derek,' Rosemary said. 'Yes, it's all right. I hope you find her. I hope she's all right.'
---
I didn't sleep much that night on Rosemary's sofa. And when I did finally manage to sink into unconsciousness it seemed only a few minutes before I woke to find Rosemary's two small children looking at me curiously.
I crawled out of the sleeping bag she had lent me and climbed into my clothes. I found Rosemary in the kitchen, pouring cornflakes into the children's bowls.
'There's coffee in the pot,' she said. I drank a black coffee, no sugar. Then I told her I would be going in a couple of hours.
'Which airport?' she asked. 'What flight are you taking?'
'I don't think I'm going to tell you,' I replied, looking up from my cup. 'If the police come here I'd much rather you didn't know anything.'
I left at nine forty-five. Rosemary came to the door.
'Derek,' she said standing on the front doorstep, her expression much warmer than it had been the night before, 'I hope you find what you want.'
'So do I,' I told her.
'And Derek,' she said, 'I know you think I don't like you, but I do really. It's just that, well I thought Malgosia was my friend. Will you forgive me?'
'There's nothing to forgive,' I said.
'Dear Derek,' she said softly and kissed me on the cheek before going back into the house and closing the door behind her.
When I left Rosemary's house, I went straight to the quartet's practice room; only Rachel had arrived.
'Hello Dee,' she said. She had been calling me that for some time now. 'Why have you got your suitcase with you? Where's the viola?'
'I can't do it.' I said. 'I can't do this practice. Not today. Or this week. I don't know for how long. For some time.' I felt really bad about this. I knew I was letting my friends down.
'What? What are you saying?' Rachel asked.
'I'm afraid I've got to go away for a bit,' I repeated. 'There's something I've got to do.'
'What?' she said. A look of anger was beginning to appear on her face. What have you "got to do"?'
'I can't explain,' I replied. 'It's personal.'
'It's personal!' she exploded. 'What on earth does that mean? What about the quartet? That's personal. Well, it is to me anyway. What are we going to do if you just disappear? Where are you going anyway?'
'Brazil.'
'Brazil?! Whereabouts?'
'Rio de Janeiro, I think,' I said unhappily.
'Derek,' Rachel said, her voice softening, 'Derek, what's the matter? Something's wrong isn't it? Something's terribly wrong.'
'I wish I could tell you,' I said to her. And I really did. Rachel was probably my best friend. We had forgotten the problems of our youth. Now we seemed to work well together and I found her company relaxing. It was easy to laugh with her, it was easy to be ordinarily happy, it was a joy to see her smile.
Carl walked into the practice room.
'Hello,' he said. 'Everything OK?' Then he looked from one to the other of us, and saw that everything was not all right at all. When I told him I was going away for a bit he didn't say anything for a moment. Then he looked at me and, in a quiet voice, asked, 'How could you? How could you? After all this time?' Then he sat down and his head fell into the front of his large black overcoat.
Matt, on the other hand, was absolutely furious. He went red in the face and started shouting. 'How can you do this to us?' he yelled. 'Were all in this together, we're a team, a family. We're just about to do the most important concerts of our lives and you say you've got to go off to South America because of some personal problem - with Malgosia, I suppose. I think you'd better decide where your priorities are. That's what I think. Jesus!' He finished and walked across the room to stare out at a grey February sky.
'Look,' I said, 'Matt, Carl, Rachel, all of you, I wouldn't do this if I knew of any other way. Honestly. I'm really, really sorry.'
'You will be,' Carl said, 'if you come back and find someone else sitting in your place.'
'I'm sorry,' I said, a chill settling on my heart at the thought of what I was risking. 'I really am. You don't know how sorry I am.' They were all standing there now looking as miserable as I was. What could I do?
I walked out into the street and shouted for a taxi.
'Where to, mate?' the driver asked me.
'Heathrow,' I told him, 'Heathrow Airport.'
مشارکت کنندگان در این صفحه
تا کنون فردی در بازسازی این صفحه مشارکت نداشته است.
🖊 شما نیز می‌توانید برای مشارکت در ترجمه‌ی این صفحه یا اصلاح متن انگلیسی، به این لینک مراجعه بفرمایید.