سرفصل های مهم
فصل 02
توضیح مختصر
زمان مطالعه

12 دقیقه

سطح

متوسط
دانلود اپلیکیشن «زیبوک»
این فصل را می‌توانید به بهترین شکل و با امکانات عالی در اپلیکیشن «زیبوک» بخوانید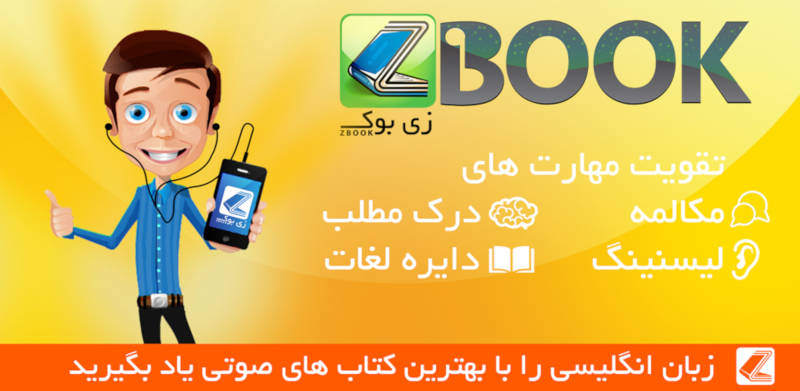 متن انگلیسی فصل
CHAPTER TWO
Tibor and Malgosia
The first time I saw my wife she was laughing. It was in the canteen at the Royal Academy of Music in Marylebone Road, London. I had arrived there two weeks before to start my three year course as a music student, studying the viola as my first instrument.
My parents hadn't wanted me to be a music student. Even my mother, for whom music was almost as important as eating and breathing, and who wanted me to love music too, thought that it wasn't the right kind of career for me if I wanted to get on in the world. Instead, she and my father wanted me to be a doctor like he was, but I was never very good at science and anyway, I hated the sight of blood. I was probably a bit of a coward I suppose. I wasn't very good at sport either.
I suppose you could say that I was always crazy about music. My mother was a fantastic pianist when I was a child. She didn't earn money from it (except for the few pupils who used to come to her for lessons at the weekend). But all through my childhood I would hear her playing beautiful music, sometimes late on summer evenings, as I lay listening in my bed. I learned to love the sound of her playing as I went to sleep. Later I realised that music, for my mother, was a secret world that she felt safe in, a world where my father was on the outside looking in, a world where she was the boss and where her imagination was set free.
I think my mother wanted me to discover that world too, so I started violin lessons when I was only six. I loved it immediately, and some of my happiest memories of childhood are of the times when I made music on my little violin and my mother accompanied me on the piano. Later, my teacher told me that I could change to the viola because then I would get into all the orchestras I wanted to. There are never enough viola players, he told me, so you'll always be wanted. And he was right. The moment I started on the viola I got into school orchestras and later youth orchestras with very little trouble.
Although violas are only slightly bigger than violins, you have to play them differently. They have their own unique sound. They're not superstars, like violins, but they make all the nice noises inside the music, all the beautiful harmonies. Violas are modest, but they're charming, warm, and loving, everything I hoped I could be.
Gradually, as I went through school, I spent more and more time doing music, and less and less time studying anything else. In the end my parents had to admit that I would never get to university with my poor marks, but a career in music was just a possibility. And so, even though my father really disapproved - and he told me so about three times a week - he agreed to let me go to music college to study viola and piano. It was all I could do and it was all I wanted to do.
I have a clear memory of that morning when I met Malgosia. It was two weeks into my three year course. I came down the stairs after a viola lesson which had demonstrated to me how much I still had to learn. I wasn't having much success socially, either, and just occasionally, I wondered whether my father had been right. I opened the canteen doors, still nervous about being a 'new boy', still unsure about whether I really belonged there.
I walked into the canteen and queued up to get some coffee. Behind me I could hear people talking and laughing, men's voices, women's voices. I paid for my coffee and turned round.
There was a large group of people around a table. They were all listening to someone sitting next to the wall. Although I didn't know many of the other students yet, I recognised the person who was talking. He was famous at the Academy. He was a third year student and his name, I had been told, was Tibor Arkadi. He was half English, half Albanian and one of the 'characters' at college. He was a brilliant pianist and trumpet player and he was studying conducting. Everybody said he would be the next Solti, a Karajan for the twenty-first century. They said he made magic when he stood up in front of an orchestra. They said people would do anything for him, anything at all. With him they took musical risks they would never take with any of the other conducting students. And he got the girls. One third-year viola player who had talked to me - third years don't usually talk to first years - said that everyone had to fall in love with Tibor at least once. She had, she said, but she was over it now. I wasn't convinced by that last bit.
I stood and looked at him. He was sitting back in his chair, a tall, thin, dark-haired man with bright, laughing eyes and a wide, sensual mouth. Even I could see that he was incredibly good-looking. Even I could tell that he knew it. I don't think I have ever met anyone before or since who was so sure of himself.
He looked up and saw me standing there, a frightened first year with a pile of music in one hand and a cup of coffee in the other. I thought he would ignore me, but instead, turning to the people he was with, he said, 'Now who have we got here? What new musical being is this?' They all turned round and looked at me, laughing at the way he had asked the question. And that's when I saw Malgosia. She was laughing too, her beautiful head thrown back on her long neck, her mouth open to reveal perfect white teeth, her eyes shining with happiness. She was easily the most beautiful woman I had ever seen, with long red hair falling over her shoulders. I couldn't take my eyes off her.
'Hey, whoever you are, stop staring at Malgosia and tell us who you are.' Tibor had spoken again, and I had to tear my eyes away from the redhead. Even then I knew, somehow, that Tibor was dangerous.
'I'm Derek,' I said, 'Derek Armstrong.'
'Well, Derek Armstrong, you'd better come and join us.' It felt like an order. I looked for somewhere to sit.
'Come on, you Polish beauty,' he said to the redhead, 'move up so that Derek can sit on your chair too.' He was laughing at me, but I could not refuse. I sat down and was immediately aware of Malgosia's intoxicating perfume and Tibor's irresistible charm.
'So,' said the handsome student of conducting, 'what's your instrument, then? What do you study?'
'Piano,' I replied nervously, 'and viola.'
'Ah,' he smiled, 'the viola.' The people round the table laughed. You have to get used to that if you're a viola player. It's the instrument that everyone makes jokes about.
'Hey,' said a young man on my left. 'What's the difference between a viola and a trampoline?'
'Oh no, not that old one,' Tibor complained.
'I don't know it,' said Malgosia at my side. She had the most beautiful voice, crisp like April frost. 'And what is a - what do you call it, a "trampoline"?'
'It's a thing that gymnasts jump on, do cartwheels, boing boing,' explained the joke teller, making movements with his arms.
'Oh,' said Malgosia, 'oh, I see,' and she said a word in Polish to show that she understood. Since nobody else spoke her language it was difficult to tell if she had got it right. 'So what is the difference between a viola and a trampoline?'
'Well,' said the person on my left, 'you have to take your shoes off to jump on a trampoline.'
There was a silence while the people who did not know the joke thought about it and then they laughed. So did I, even though I had heard the joke many times before. You have to laugh to show that you don't mind people making fun of you. It's like all jokes, though. When viola players tell viola jokes I think they're funny. But when other people do it I get all angry.
'Here's one I heard yesterday,' Tibor said, and instantly everyone turned towards him. 'Perhaps you know it, Derek.' I still don't know why he paid attention to me that day. Perhaps he was bored. Perhaps he was looking for a new victim. I don't believe he ever liked me.
'I don't know,' I managed to say. 'It depends.'
'OK,' he answered. 'Let's see. Here goes. Imagine that you are lost in a forest, a terrible, dark forest and you are very frightened, and you want to leave the forest, but you don't know the way…' he paused for dramatic effect.
'Yes?' asked the joke teller on my left. 'Yes? Go on.'
'Thank you, Justin,' Tibor said. 'So there you are, terrified and afraid and it's getting dark. And suddenly you see figures coming towards you. In the darkness you realise that they are a pink elephant, a good viola player and a bad viola player. And you know that one of them can tell you the way out of the forest. Who do you ask?' He looked round the group. Nobody answered.
'You don't know?' he asked. 'Well then I'll tell you. You ask the bad viola player because the other two only exist in your imagination!' And he laughed. And then everyone laughed. And for some reason I went red.
'Did you like that joke?' Malgosia asked me a couple of minutes later. Tibor had got tired of me and was talking to someone else.
'Yes,' I had to say.
'I don't think you did. Not very much,' she said.
'Well, it's OK. I've heard it before.'
'Yes,' she said, 'but why do people make all these jokes about viola players? It is not the same in Poland.'
'I don't know. Why do people make jokes about Irish people or Bavarians or Polish people?' I said.
'That is only in America, I think,' Malgosia said, 'but perhaps it means that we have something in common, something that is the same for both of us?' She turned to me and looked at me with those big blue eyes of hers and I knew that I was lost.
'Hey, Malgosia,' Tibor said, getting up. 'We're going over to a Greek restaurant in Charlotte Street. Do you want to come?'
'Me?' she said in surprise. 'Me?' She was obviously delighted that he had asked her. 'Yes, yes of course.' She got up, forgetting me immediately, and they all marched out of the canteen leaving me sitting there, wondering if she or Tibor would ever speak to me again and whether I wanted them to or not.
مشارکت کنندگان در این صفحه
تا کنون فردی در بازسازی این صفحه مشارکت نداشته است.
🖊 شما نیز می‌توانید برای مشارکت در ترجمه‌ی این صفحه یا اصلاح متن انگلیسی، به این لینک مراجعه بفرمایید.