سرفصل های مهم
چگونه یک در روبرو من باز شد
توضیح مختصر
زمان مطالعه

7 دقیقه

سطح

سخت
دانلود اپلیکیشن «زیبوک»
این فصل را می‌توانید به بهترین شکل و با امکانات عالی در اپلیکیشن «زیبوک» بخوانید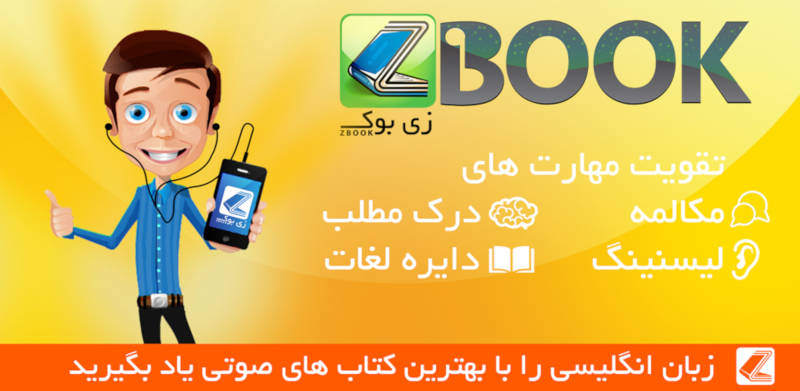 متن انگلیسی فصل
How a Door Came to Me
One morning before the wood peewees were up, I was smoking a mess of fish I had caught in the stream. When I caught more than I could eat, I would bone them, put them on a rack of sticks, and slowly smoke them until they dried out. This is the best way to preserve extra food. However, if you try it, remember to use a hard wood – hickory is the best. I tried pine on the first batch, and ruined them with black tarry smoke. Well, it was very silent – then came a scream. I jumped into my tree. Presently I had enough nerve to look out.
"Well, Baron Weasel!" I said in astonishment. I was sure it was the same weasel I had met in the trap. He was on the boulder in front of the hemlock, batting the ferns with his front feet and rearing and staring at me.
"Now, you stay right there," I said. Of course, he flipped and came off the rock like a jet stream. He was at the door before I could stop him, and loping around my feet like a bouncing ball.
"You look glad all over, Baron. I hope all that frisking means joy," I said. He took my pants leg in his teeth, tugged it, and then rippled softly back to the boulder. He went down a small hole. He popped up again, bit a fern near by, and ran around the boulder. I crept out to look for him – no weasel. I poked a stick in the hole at the base of the rock trying to provoke him. I felt a little jumpy, so that when a shot rang out through the woods I leapt a foot in the air and dove into my hole. A cricket chirped, a catbird scratched the leaves. I waited. One enormous minute later a dark form ran on to the meadow. It stumbled and fell.
I had the impression that it was a deer. Without waiting to consider what I might be running towards, I burst to the edge of the meadow.
No one was in sight, I ran into the grass. There lay a dead deer With all my strength I dragged the heavy animal into the woods. I then hurried to my tree, gathered up the hemlock boughs on my bed, rushed back and threw them over the carcass. I stuck a few ferns in them so they would look as if they were growing there and ran back to camp, breathless.
Hurriedly I put out the fire, covered it with dirt, hid my smoking rack in the spring, grabbed Frightful and got in my tree.
Someone was poaching, and he might be along in a minute to collect his prize. The shot had come from the side of the mountain, and I figured I had about four minutes to clean up before the poacher arrived.
Then when I was hidden and ready, Frightful started her cry of hunger. I had not fed her yet that morning. Oh, how was I going to explain to her the awful need to be quiet? How did a mother falcon warn her young of danger? I took her in my hands and stroked her stomach. She fought me and then she lay still in my hand, her feet up, her eyes bright. She stiffened and drooped. I kept on stroking her. She was hypnotized. I would stop for a few moments, she would lie still then pop to her feet. I was sure this wasn't what her mother did to keep her quiet but it worked.
Bushes cracked, leaves scuttled, and a man with a shotgun came into the meadow. I could just see his head and shoulders. He looked around and banged towards the hemlock forest. I crawled up on my bed and stroked the hungry Frightful.
I couldn't see the man from my bed, but I could hear him.
I heard him come to the tree. I could see his boots. He stopped by the ashes of the fire; and then went on. I could see my heart lift my sweater. I was terrified.
I stayed on the bed all morning telling the fierce little bundle of feathers in my hand that there was deer meat in store for her if she would just wait with me.
Way down the other side of the mountain, I heard another shot. I sure hoped that deer dropped on the poacher's toes and that he would now go home.
At noon I went to my prize. Frightful sat beside me as I skinned and quartered it. She ate deer until she was misshapen.
I didn't make any notes as to how long it took me to do all the work that was required to get the deer ready for smoking and the hide scraped and ready for tanning, but it was many, many days.
However, when I sat down to a venison steak, that was a meal! All it was, was venison. I wrote this on a piece of birch bark. "I think I grew an inch on venison!" Frightful and I went to the meadow when it was done, and I flopped in the grass. The stars came up, the ground smelled sweet, and I closed my eyes. I heard, "Pip, pop, pop, pop." "Who's making that noise?" I said sleepily to Frightful. She ruffled her feathers.
I listened. "Pop, pip." I rolled over and stuck my face in the grass. Something gleamed beneath me, and in the fading light I could see an earthworm coming out of its hole.
Near by another one arose and there was a pop. Little bubbles of air snapped as these voiceless animals of the earth came to the surface. That got me to smiling. I was glad to know this about earthworms. I don't know why, but this seemed like one of the nicest things I had learned in the woods – that earthworms, lowly, confined to the darkness of the earth, could make just a little stir in the world.
مشارکت کنندگان در این صفحه
تا کنون فردی در بازسازی این صفحه مشارکت نداشته است.
🖊 شما نیز می‌توانید برای مشارکت در ترجمه‌ی این صفحه یا اصلاح متن انگلیسی، به این لینک مراجعه بفرمایید.