سرفصل های مهم
شهر بر من آمد
توضیح مختصر
زمان مطالعه

8 دقیقه

سطح

متوسط
دانلود اپلیکیشن «زیبوک»
این فصل را می‌توانید به بهترین شکل و با امکانات عالی در اپلیکیشن «زیبوک» بخوانید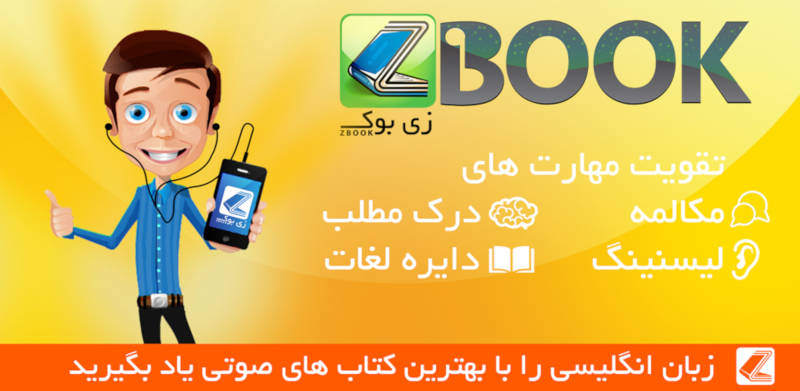 متن انگلیسی فصل
In Which The City Comes to Me
The warblers arrived, the trees turned summer green, and June burst over the mountain. It smelled good, tasted good, and was gentle to the eyes.
I was stretched out on the big rock in the meadow one morning. Frightful was jabbing at some insect in the grass below me when suddenly a flash bulb exploded and a man appeared.
"Wild boy!" he said and took another picture. "What are you doing, eating nuts?"
I sat up. My heart was heavy. It was so heavy that I posed for him holding Frightful on my fist. I refused to take him to my tree, however, and he finally left. Two other photographers came, and a reporter. I talked a little, When they left, I rolled over on my stomach and wondered if I could get in touch with the Department of Interior and find out more about the public lands in the West. My next thought was the baseball game in the flooded school yard.
Four days passed, and I talked to many reporters and photographers. At noon of the fifth day a voice called from the glen: "I know you are there!"
We all burnt and dug out another hemlock. I worked with them, wondering what was happening to me. Why didn't I cry "No"? What made me happily build a city in the forest–because that is what we were doing.
"Dad!" I shouted, and once again burst down the mountainside to see my father.
As I ran towards him, I heard sounds that stopped me. The sound of branches and twigs breaking, of the flowers being crushed. Hordes were coming. For a long moment I stood wondering whether to meet Dad or run forever. I was self-sufficient, I could travel the world over, never needing a penny, never asking anything of anyone. I could cross to Asia in a canoe via the Bering Strait. I could raft to an island. I could go around the world on the fruits of the land: I started to run. I got as far as the gorge and turned back. I wanted to see Dad.
I walked down the mountain to greet him and to face the people he had brought from the city to photograph me, interview me, and bring me home. I walked slowly, knowing that it was all over. I could hear the voices of the other people. They filled my silent mountain.
Then I jumped in the air and laughed for joy. I recognized my four-year-old brother's pleasure song. The family! Dad had brought the family Every one of them. I ran, twisting and turning through the trees like a Cooper's hawk and occasionally riding a free fifty feet downhill on an aspen sapling.
"Dad! Mom!" I shouted as I came upon them along the stream bed, carefully picking their way through raspberry bushes. Dad gave me a resounding slap and Mother hugged me until she cried.
John jumped on me. Jim threw me into the rushes. Mary sat on me. Alice put leaves in my hair. Hank pulled Jim off. Joan pulled me to my feet, and Jake bit my ankle. That cute little baby sister toddled away from me and cried.
"Wow! All of New York!" I said proudly. "This is a great day for the Katerskills."
I led them proudly up the mountain, thinking about dinner and what I had that would go around. I knew how Mother felt when we brought in friends for dinner.
As we approached the hemlock grove, I noticed that Dad was carrying a pack. He explained it as food for the first few days. or until I could teach John, Jim, Hank, and Jake how to live off the land. I winked at him.
"But Dad, a Gribley is not for the land."
"What do you mean?" he shouted. "The Gribleys have had land for three generations. We pioneer, we open the land." He was almost singing.
"And then we go to sea," I said.
"Things have changed. Child labour laws; you can't take children to sea."
I should have glowed over such a confession from Dad had I not been making furious plans as we climbed; food, beds, chores. Dad, however, had had since Christmas to outplan me. He strung up hammocks for everyone all through the forest, and you never heard a happier hunch of kids. The singing and shouting and giggling sent the birds and wildlife deeper into the shadows. Even little Nina had a hammock, and though she was only a toddler, she cooed and giggled all by herself as she rocked between two aspens near the meadow. We ate Mother's fried chicken. Chicken is good, it tastes like chicken.
I shall never forget that evening.
And I shall never forget what Dad said, "Son, when I told your mother where you were, she said, 'Well, if he doesn't want to come home, then we will bring home to him.' And that's why we are all here." I was stunned. I was beginning to realize that this was not an overnight camping trip, but a permanent arrangement. Mother saw my expression and said, "When you are of age, you can go wherever you please. Until then, I still have to take care of you, according to all the law I can find." She put her arm around me, and we rocked ever so slightly. "Besides, I am not a Gribley. I am a Stuart, and the Stuarts loved the land." She looked at the mountain and the meadow and the gorge. and I felt her feet squeeze into the earth and take root.
The next day I took John, Jim, and Hank out into the mountain meadows with Frightful to see if we could not round up enough food to feed this city of people. We did pretty well.
When we came back, there was Dad with four four-by-fours, erected at the edge of my meadow and a pile of wood that would have covered a barn.
"Gosh, Dad," I cried, "what on earth are you doing?"
"We are going to have a house," he said.
I was stunned and hurt.
"A house You'll spoil everything," I protested. "Can't we all live in trees and hammocks?"
"No. Your Mother said that she was going to give you a decent home, and in her way of looking at it, that means a roof and doors. She got awfully mad at those newspaper stories inferring that she had not done her duty." "But she did." I was almost at the point of tears. "She's a swell mother. What other boy has a mother who would let him do what! Did?"
"I know. I know: but a woman lives among her neighbours. Your mother took all those editorials personally, as if they were Mr Bracket and Mrs O'Brien speaking. The nation became her neighbours, and no one, not even –" He hesitated. A catbird meowed. "Not even that catbird is going to think that she neglected you." I was about to protest in a loud strong voice when Mother's arm slipped around my shoulder.
"That's how it is until you are eighteen, Sam," she said. And that ended it.
مشارکت کنندگان در این صفحه
تا کنون فردی در بازسازی این صفحه مشارکت نداشته است.
🖊 شما نیز می‌توانید برای مشارکت در ترجمه‌ی این صفحه یا اصلاح متن انگلیسی، به این لینک مراجعه بفرمایید.