سرفصل های مهم
رفتاری که در مزرعه گریبلی یاد گرفتم
توضیح مختصر
زمان مطالعه

7 دقیقه

سطح

متوسط
دانلود اپلیکیشن «زیبوک»
این فصل را می‌توانید به بهترین شکل و با امکانات عالی در اپلیکیشن «زیبوک» بخوانید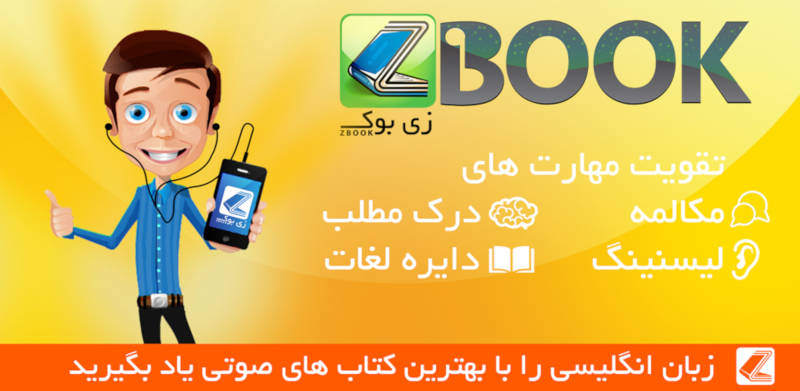 متن انگلیسی فصل
The Manner in Which I Find Gribley's Farm
The next day I told Bill good-bye, and as I strode, warm and fed, on to the road, he called to me, "I'll see you tonight. The back door will be open if you want a roof over your head." I said, "Okay," but I knew I wouldn't see Bill again. I knew how to make fire, and that was my weapon. With fire I could conquer the Catskills. I also knew how to fish. To fish and to make a fire. That was all I needed to know, I thought.
Three rides that morning took me to Delhi. Somewhere around here was Great-grandfather's beech tree with the name Gribley carved on it. This much I knew from Dad's stories.
By six o'clock I still had not found anyone who had even heard of the Gribleys, much less Gribley's beech, and so I slept on the porch of a schoolhouse and ate chocolate bars for supper. It was cold and hard, but I was so tired I could have slept in a wind tunnel.
At dawn I thought real hard: Where would I find out about the Gribley farm? Some old map, I said. Where would I find an old map? The library? Maybe. I'd try it and see.
The librarian was very helpful. She was sort of young, had brown hair and brown eyes, and loved books as much as I did.
The library didn't open until ten-thirty. I got there at nine. After I had lolled and rolled and sat on the steps for fifteen or twenty minutes, the door whisked open, and this tall lady asked me to come on in and browse around until opening time.
All I said to her was that I wanted to find the old Gribley farm, and that the Gribleys hadn't lived on it for maybe a hundred years, and she was off. I can still hear her heels click, when I think of her, scattering herself around those shelves finding me old maps, histories of the Catskills, and files of letters and deeds that must have come from attics around Delhi.
Miss Turner – that was her name – found it. She found Gribley's farm in an old book of Delaware County. Then she worked out the roads to it, and drew me maps and everything. Finally she said, "What do you want to know for? Some school project?" "Oh, no, Miss Turner, I want to go and live there."
"But Sam, it is all forest and trees now. The house is probably only a foundation covered with moss."
"That's just what I want. I am going to trap animals and eat nuts and bulbs and berries and make myself a house. You see, I am Sam Gribley, and I thought I would like to live on my Great-grandfather's farm." Miss Turner was the only person that believed me. She smiled, sat back in her chair, and said, "Well, I declare."
The library was just opening when I gathered the notes we had made and started off. As I pushed open the door, Miss Turner leaned over and said to me, "Sam, we have some very good books on plants and trees and animals, in case you get stuck." I knew what she was thinking, and so I told her I would remember that.
With Miss Tuner's map, I found the first stone wall that marked the farm. The old roads to it were all grown up and mostly gone, but by locating the stream at the bottom of the mountain I was able to begin at the bridge and go north and up a mile and a half. There, caterpillaring around boulders, roller-coastering up ravines and down hills, was the mound of rocks that had once been Great-grandfather's boundary fence.
And then, do you know, I couldn't believe I was there. I sat on the old grey stones a long time, looking through the forest, up that steep mountain, and saying to myself, "It must be Sunday afternoon, and it's raining, and Dad is trying to keep us all quiet by telling us about Great-grandfather's farm; and he's telling it so real that I can see it." And then I said, "No I am here, because I was never this hungry before."
I wanted to run all the way back to the library and tell Miss Turner that I had found it. Partly because she would have liked to have known, and partly because Dad had said to me as I left, "If you find the place, tell someone at Delhi. I may visit you someday." Of course, he was kidding, because he thought I'd be home the next day, but after many weeks, maybe he would think I meant what I said, and he might come to see me.
However, I was too hungry to run back. I took my hook and line and went back down the mountain to the stream.
I caught a big old catfish. I climbed back to the stone wall in great spirits.
It was getting late and so I didn't try to explore. I went right to work making a fire. I decided that even if I didn't have enough time to cut boughs for a bed, I was going to have cooked fish and a fire to huddle around during those cold night hours. May is not exactly warm in the Catskills.
By firelight that night I wrote this:
Dear Bill [that was the old man]:
After three tries, I finally got a handful of dry grass on the glow in the tinder. Grass is even better than pine needles, and tomorrow I am going to try the outside bark of the river birch. I read somewhere that it has combustible oil in it that the Indians used to start fires. Anyway, I did just what you showed me, and had cooked catfish for dinner. It was good.
Your friend,
Sam.
After I wrote that I remembered I didn't know his last name, and so I stuffed the note in my pocket, made myself a bed of boughs and leaves in the shelter of the stone wall, and fell right to sleep.
I must say this now about that first fire. It was magic. Out of dead tinder and grass and sticks came a live warm light. It cracked and snapped and smoked and filled the woods with brightness. It lighted the trees and made them warm and friendly. It stood tall and bright and held back the night. Oh, this was a different night than the first dark frightful one. Also I was stuffed on catfish. I have since learned to cook it more, but never have I enjoyed a meal as much as that one, and never have I felt so independent again.
مشارکت کنندگان در این صفحه
تا کنون فردی در بازسازی این صفحه مشارکت نداشته است.
🖊 شما نیز می‌توانید برای مشارکت در ترجمه‌ی این صفحه یا اصلاح متن انگلیسی، به این لینک مراجعه بفرمایید.