سرفصل های مهم
جایی که گیاهان مفید پیدا کردم
توضیح مختصر
زمان مطالعه

6 دقیقه

سطح

متوسط
دانلود اپلیکیشن «زیبوک»
این فصل را می‌توانید به بهترین شکل و با امکانات عالی در اپلیکیشن «زیبوک» بخوانید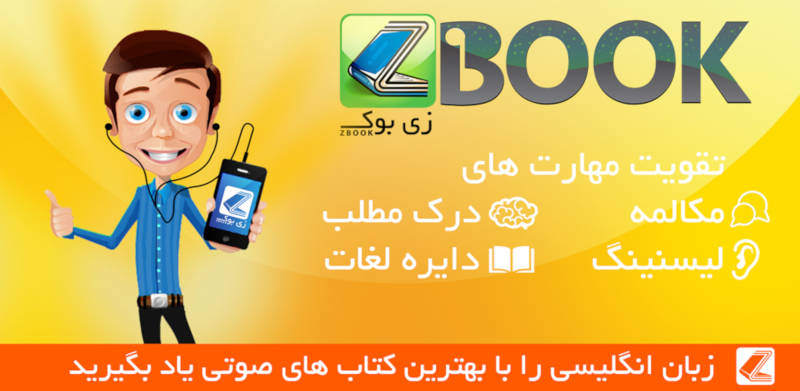 متن انگلیسی فصل
In Which I Find Many Useful Plants
The following morning I stood up, stretched, and looked about me. Birds were dripping from the trees, little birds, singing and flying and pouring over the limbs.
"This must he the warbler migration," I said, and I laughed became there were so many birds. I had never seen so many. My big voice rolled through the woods, and their little voices seemed to rise and answer me.
They were eating. Three or four in a maple tree near me were darting along the limbs, pecking and snatching at something delicious on the trees. I wondered if there was anything there for a hungry boy. I pulled a limb down, and all I saw were leaves, twigs, and flowers. I ate a flower. ft was not very good. One manual I had read said to watch what the birds and animals were eating in order to learn what is edible and non-edible in the forest. If the animals can eat it, it is safe for humans. The book did suggest that a raccoon had tastes more nearly like ours. Certainly the birds were no example.
Then I wondered if they were not eating something I couldn't see – tiny insects perhaps; well, anyway, whatever it was, I decided to fish. I took my line and hook and walked down to the stream.
I lay on a log and dangled my line in the bright water. The fish were not biting. That made me hungrier. My stomach pinched. You know, it really does hurt to be terribly hungry.
A stream is supposed to be full of food. It is the easiest place to get a lot of food in a hurry. I needed something in a hurry but what? I looked through the clear water and saw the tracks of mussels in the mud. I ran along the log back to shore, took off my clothes, and plunged into that icy water.
I collected almost a peck of mussels in very little time at all, and began tying them in my sweater to carry them back to camp.
But I don't have to carry them anywhere, I said to myself. I have my fire in my pocket, I don't need a table. I can sit right here by the stream and eat. And so I did. I wrapped the mussels in leaves and sort of steamed them in coals. They are not quite as good as clams – a little stronger, I would say – but by the time I had eaten three, I had forgotten what clams tasted like and knew only how delicious fresh-water mussels were. I actually felt full.
I wandered back to Great-grandfather's farm and began to explore. Most of the acreage was maple and beech, some pine, dogwoods, ash; and here and there a glorious hickory. I made a sketch of the farm on my road map, and put x's where the hickories were. They were gold trees to me. I would have hickory nuts in the fall. I could also make salt from hickory limbs. I cut off one and chopped it into bits and scraps. I stuck them in my sweater.
The land was up and down and up and down, and I wondered how Great-grandfather ever cut it and ploughed it. There was one stream running through it, which I was glad to see, for it meant I did not have to go all the way down the mountain to the big creek for fish and water.
Around noon I came upon what I was sure was the old foundation of the house. Miss Turner was right. It was ruins – a few stones in a square, a slight depression for the basement, and trees growing right up through what had once been the living room. I wandered around to see what was left of the Gribley home.
After a few looks I saw an apple tree. I rushed up to it hoping to find an old apple. No apples beneath it. About forty feet away, however, I found a dried one in the crotch of a tree, stuck there by a squirrel and forgotten. I ate it. It was pretty had – but nourishing, I hoped. There was another apple tree and three walnuts. I scribbled x's. These were wonderful finds.
I poked around the foundations, hoping to uncover some old iron implements that I could use. I found nothing. Too many leaves had fallen and turned to loam; too many plants had grown up and died down over the old home site. I decided to come back when I had made myself a shovel.
Whistling and looking for food and shelter, I went on up the mountain, following the stone walls, discovering many things about my property. I found a marsh. In it were cattails and arrow-leaf – good starchy foods.
At high noon I stepped on to a mountain meadow. An enormous boulder rose up in the centre of it. At the top of the meadow was a fringe of white birch. There were maples and oaks to the west, and a hemlock forest to the right that pulled me right across the sweet grasses, into it.
Never, never have I seen such trees. They were giants – old, old giants. They must have begun when the world began.
I started walking around them. I couldn't hear myself step, so dense and damp were the needles. Great boulders covered with ferns and moss stood among them. They looked like pebbles beneath those trees.
Standing before the biggest and the oldest and the most kinglike of them all, I suddenly had an idea.
مشارکت کنندگان در این صفحه
تا کنون فردی در بازسازی این صفحه مشارکت نداشته است.
🖊 شما نیز می‌توانید برای مشارکت در ترجمه‌ی این صفحه یا اصلاح متن انگلیسی، به این لینک مراجعه بفرمایید.