سرفصل های مهم
فصل 07
توضیح مختصر
زمان مطالعه

13 دقیقه

سطح

ساده
دانلود اپلیکیشن «زیبوک»
این فصل را می‌توانید به بهترین شکل و با امکانات عالی در اپلیکیشن «زیبوک» بخوانید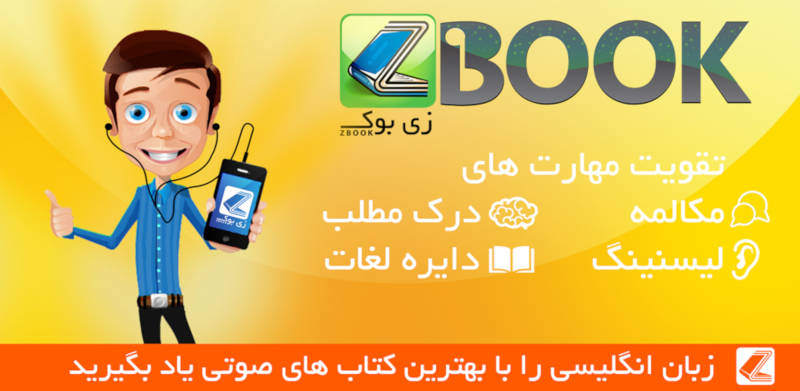 متن انگلیسی فصل
CHAPTER SEVEN
Pretty Necklace Around a Pretty Neck
For a week, the Wades left me alone. I did what I do for a living. Then I got a call on a Thursday night from Wade. His voice was bad. He was breathing hard. 'I'm in terrible shape, Marlowe. I'm losing control. Can you come over quickly?'
I said I would, and then the telephone went dead. I shouted into it but there was no reply. I was in my car a minute later, and drove like a bullet through the streets and up into the hills where they lived. I imagined Wade throwing his wife down the stairs. I imagined him beating on her locked door. I drove even faster. When I got there, Eileen Wade was standing in the open front door in a pretty dress, nice and cool, smoking a cigarette. If there was any excitement around her, I'd brought it with me.
'Where is he?'
'He had a fall,' she said calmly. 'He cut his head on something. There was only a little blood.'
'That's nice,' I said. 'Where is he now?'
She looked at me quietly and then she pointed out at the darkness towards the lake. 'Out there somewhere. You find him. I've had enough.' And she went into the house.
He was right where she had pointed, lying on his stomach. The back of his head was sticky. I talked to him but he didn't answer. I tried to lift him, dropped him, tried again and got him across my back. He was as heavy as stone. I made it into the house and dropped him on the sofa. My back screamed as I straightened up.
Mrs Wade came in and said she'd called her doctor. He hadn't wanted to come, she said. This confused me until she explained that Loring was her doctor.
He showed up fifteen minutes later, took a glance at Wade's cut, and said there was no danger. He put his hat back on and started to leave.
'I can't get him upstairs alone, Doctor,' I said.
'Then leave him where he is,' Loring said coldly. 'You might wash his head, too. He's not my patient.'
'I'm not asking you to treat him, Doctor. I'm asking for some help in getting him to his bedroom,' I said, beginning to get angry.
'And just who are you?' he asked sharply.
'My name's Marlowe. We were introduced last week. All I want is. . .'
He interrupted me. 'I'm not interested in what you want.' He started for the door but I stepped in front of it.
'Just a minute. You're a doctor and this man needs help. I can't get him upstairs alone. What do you say?'
'Get out of my way,' he said through his teeth, 'or I shall call the police. I'm a professional man, and as a professional. . .'
This time I interrupted him. 'As a professional man, you're a sack of dirt.' I stepped out of his way. He went out like a storm. Perhaps he hadn't brought his glove this time. Instead, his eyes smacked me as he went through the door.
In the end, Candy came home, and we carried Wade up the stairs together. The Mexican wanted to know what I was doing there. I didn't like his curiosity and told him so. He showed me his knife. Candy didn't like me. I couldn't understand why; I'm very easy to like. He asked me if I had hit Wade. I told him his boss had fallen and that he wasn't hurt badly. The knife disappeared. We undressed Wade and put him to bed. Candy went to change. I washed the cut and Wade opened his eyes.
'What happened?'
'I'd say the usual. Except you also fell and cut your head this time. It's not serious. Why don't you get some sleep?'
'Sleep,' he said, 'what's that?'
'Maybe a pill would help. Got any?'
He said there were some in the drawer. They were Mrs Wade's pills, and they were strong. Loring's name was on the plastic bottle. I gave Wade one and he swallowed it dry. He was quiet for a while and then he said slowly, 'I remember something. Do something for me. I wrote some crazy stuff. I don't want Eileen to see it. It's on the typewriter. Tear it up for me.'
I said I would. Then I thought he had fallen asleep until he opened his eyes again and asked 'Ever kill a man, Marlowe?'
'Yes.'
'Nasty feeling, isn't it?'
'Some people like it,' I said.
'How could they?' he asked, and then he was asleep for real. I waited a minute and then I turned out the light and left him.
I went downstairs. Eileen wasn't there, so she must have been up in her room. I wondered about that. Didn't she want to know how her husband was? Or was she just too tired of the trouble he caused? Maybe she didn't love him as much as she said she did. About that I didn't know. No one can see into someone else's heart, not even a good detective.
I went to his study and found the papers. I began reading them. He was right, it was crazy stuff.
He wrote about the moon watching him and wanting to scream and Verringer. He wrote bad things about Verringer, but in a kind way. Then he said he was a rose and talked about a woman who was sleeping in complete silence and that was wrong, he wrote, because you always make one sound or another when you sleep. Then he said he had given Candy too much money, he ought to have killed him instead. 'A good man died for me once, why not that insect in his stupid white jacket?'
Then he began to come out of whatever bad dream he was having and he wrote that he had to call someone, he was in a bad way. And that was the end. That's where he stopped writing.
I didn't tear the papers up. I folded them and put them in my pocket. I stood there looking out of the window at the calm dark lake. Then I heard a shot.
Her room was empty so I kept running. She was in his room, and they were struggling. Before I could help her, she had pulled the gun from his hands. She fell against me as she pulled the gun free, and I held her. She was crying.
'Roger, how could you?'
'I saw someone. He had a knife. I grabbed the gun from the drawer here,' he pointed to the little table where I'd found the pills, 'and I shot. But it must have been a dream, because no one was there.'
It was a miserable story from start to finish. The gun hadn't been in the drawer. I had seen the pills, some papers, a set of keys. But no gun. And she just wasn't strong enough to have taken the gun from him unless he wasn't really fighting. It had all been a performance. He wanted sympathy, I guessed. Poor Roger is trying to kill himself, he wanted her to think.
'Go back to bed,' I told her. 'He won't do it again.' I took the gun. She gave me a hard look and then walked out.
'You were just playing,' I told him when she had left. 'You don't want to die.'
'I guess I don't,' he said.
'What good man died for you?' I asked him.
At first, he didn't understand, and then he remembered.
'I told you, it was crazy stuff. I was drunk.'
'And isn't Candy taking your money because he knows something he shouldn't?'
He closed his eyes and repeated 'It was just crazy stuff.'
I closed the door and came back and sat on the bed and said 'You can't keep running. Candy does know something. What is it, a woman?'
His eyes were still closed. 'Maybe you believe that fool doctor.'
I took a wild guess. 'No, he's wrong. It wasn't his wife, it was her sister Sylvia.'
Wade opened his eyes wide.
'Is that why you're here?' he whispered, and I knew I had guessed right. 'You leave me alone,' he said. 'I'm not the first husband to do what I did.'
I didn't ask him just what he had done.
'It's been hell,' he said.
'That's obvious. The interesting point is why.'
I gave him another one of his wife's pills and watched him fall asleep again. When he was finally in dreamland, he looked half-dead. He wasn't going to hurt anyone tonight. Maybe he had never hurt anyone at all.
I went down the hall but at the top of the stairs I stopped because Eileen was standing in the doorway of her room.
'He's gone back to sleep,' I said.
'I knew you would return,' she said softly. Her voice was changed. 'Even after ten years, I haven't stopped waiting.'
Wonderful, I thought. Now she's crazy, too.
'Come in and shut the door,' she whispered, and went into her room. I followed her in because it seemed like a good idea. She threw herself into my arms. 'It's always been you,' she said, and I knew she wasn't talking to me.
I might have done the wrong thing but Candy saved me. I heard his footsteps stop at the door and I jumped and opened it and he ran down the stairs. When I came back to the room, all I saw was a crazy woman talking to herself. I closed the door and went down to the study and found Wade's bottle and poured myself a big drink. Then I poured another. I lay down on the sofa there and soon the bottle was empty and I fell asleep, too.
I woke up with a head like a dead tree, and the first thing I saw was Candy. He wasn't smiling. He asked me if I wanted coffee.
'Sure. Thanks.'
'Slept down here? She threw you out?'
'Whatever you say, pal.'
He laughed at me. 'You don't look so tough this morning.'
He brought me my coffee. I drank it, I had more, smoked a cigarette and then I was OK. I mean I was still alive. When Candy came to take the empty cup, I asked him 'How much are you getting for your silence? I bet less than two hundred.'
He smiled a bad smile. He still didn't like me. 'Maybe you give me two hundred so I don't say what I saw last night.'
'You didn't see anything. There was nothing to see. Now get out of here, Candy, because I'm waking up.'
I went to the living room. She was there and she was surprised to see me. 'I didn't know you were here, Mr Marlowe.'
She was hard to believe. I walked over closer to her. She was wearing something strange on a chain around her neck. It was some kind of army badge. I asked her about it.
'I had a peculiar dream last night,' she said. 'Someone I used to know came to see me. That's why I'm wearing this.' She touched the badge gently. 'He gave it to me.'
'I had a peculiar dream, too,' I said, looking right at her, 'but now I'm awake and I don't dream when I'm awake. What I'm saying is I don't think I'll come here again. There's something wrong here. Very wrong.'
'Oh, Roger will be fine in a day or two. You'll see.'
'No, he won't,' I said. 'If you want to help him, you'll get him the right kind of doctor - and quick. But,' I added, not caring that it was nasty, 'I don't think you really want to help him.'
I left her there in her living room, her husband upstairs sleeping a drugged sleep, her pretty necklace around her pretty neck, and her pretty violet eyes full of anger at what I had said. I drove home down a beautiful road and saw nothing beautiful.
مشارکت کنندگان در این صفحه
تا کنون فردی در بازسازی این صفحه مشارکت نداشته است.
🖊 شما نیز می‌توانید برای مشارکت در ترجمه‌ی این صفحه یا اصلاح متن انگلیسی، به این لینک مراجعه بفرمایید.