سرفصل های مهم
بخش 01
توضیح مختصر
زمان مطالعه

7 دقیقه

سطح

خیلی سخت
دانلود اپلیکیشن «زیبوک»
این فصل را می‌توانید به بهترین شکل و با امکانات عالی در اپلیکیشن «زیبوک» بخوانید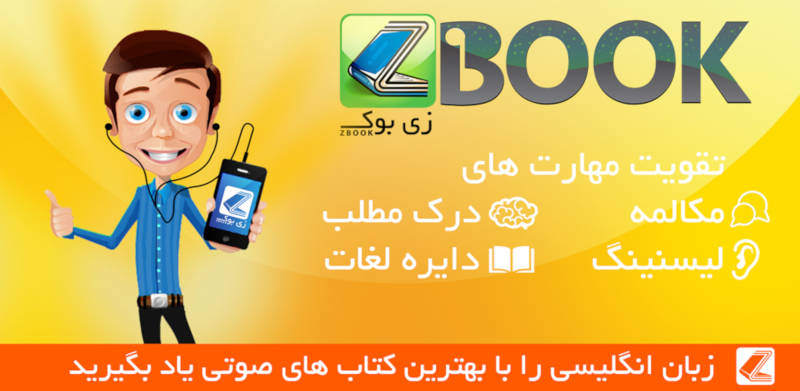 متن انگلیسی فصل
PART ONE
A CRIMINAL MASTERMIND
Almost two years have passed since that terrible day. I never wanted to speak about it again but I feel it is my responsibility to describe the events leading up to it. A certain Colonel Moriarty, brother of Professor James Moriarty, is responsible for rumours and lies about the character of my dear friend Sherlock Holmes that I will not repeat here. I am the only one who knows what happened between Sherlock Holmes and Professor Moriarty and it is time that the world knew the truth.
I still visited 221B Baker Street from time to time when Holmes wanted a companion to help with his investigations, but not as often as before. In the final year of my visits Holmes spent more and more time alone. The mystery he was trying to solve occupied a lot of his time but he wouldn't speak about it, not even to me.
One day, in early spring, I received a letter from France.
Dear Watson,
I am working in France for the French Government on an important matter that will take me many months to solve. The weather is good but the food is not so good. I hope all is well with the surgery.
I will write again soon.
Sherlock Holmes
From the letter it seemed clear that I would not see him for some time, so you can imagine my surprise when only a month later he appeared at the window of my surgery. He looked pale and very worried. He entered at a door around the side.
'I know what you're thinking,' he said before I could speak. 'I look terrible.'
I watched as Holmes went around the room making sure all the windows were locked. He closed the blinds.
'Holmes, what's the matter?' I asked.
'Air guns,' he replied.
'Air guns?'
'I think you know me by now,' he continued. 'I am not a nervous man but there's a difference between stupidity and courage, and when someone is trying to kill me… I don't want them to have a clear shot through your windows. Do you have anything to drink?'
I gave him a glass of water. He checked the windows again.
'I'm sorry for coming here so late. I won't stay long. I think it's best if I leave over the wall at the back,' he said.
'Holmes, please explain what all this is about.'
He said nothing. I looked at his hand. It was bleeding. I offered him something to clean it with.
'Holmes, this isn't a little fight. Look at your hand!'
'Are you alone here in the surgery?' he asked.
'Yes, I am now. There is another doctor who helps me during the week.'
'Maybe he can help while you're away. I want you to come with me on a trip to Europe. I'm not sure of the exact location. We can decide when we get there.'
Holmes' behaviour was very strange. He never went on holiday. He certainly didn't go on 'trips' for no reason. He saw the worried look in my eyes.
'There's only one person I can trust with this information, Watson, and that's you. For the first time in my life,' he said, 'I have finally met my equal. His name is known to every criminal in London, but ask anyone in the street and they'll say they've never heard of him. Professor Moriarty! The man is a genius - he's a criminal mastermind!'
'Moriarty - a mastermind?'
'You see!' he laughed. 'No-one knows the real Moriarty - but I do! The man is responsible for half the crimes in London. I could continue working for the French government. It's a nice life, it's well paid, but I cannot rest until Moriarty is in prison!'
'Half the crimes in London!' I repeated. 'But if you really believe this, why haven't you asked Scotland Yard to arrest him? Do you have the evidence?'
'Crimes happen all the time. The criminal is caught. Sometimes they go to prison, then someone pays money and they go free. Sometimes they are never found. The important thing is that the man who controls everything is never caught. No-one must ever suspect him.'
'But what does he do?'
'Everything and nothing! He is a well-educated university professor and one of the greatest mathematicians in Europe. At the age of twenty-one he wrote a thesis that was read all over the world. He was offered a job at a university. He worked very hard, but not towards anything good. He moved to London where he has chosen to use his extraordinary brain for a life of crime.
'No-one knows the criminal world better than I do. For years I have known that there is someone else behind the crimes I investigate. He is like a spider that sits in the centre of a very large web. He plans, he sits and he waits. He makes the threads and I follow them. In three days' time, with my information, they could arrest Moriarty and all his men. But if I take one step in the wrong direction, then all my work counts for nothing.
'I was sitting in my chair thinking about a case this morning, when a man walked into my room. I knew him immediately. His forehead was high, his skin was pale and his shoulders were round from the time spent in his study. His eyes were so dark I couldn't read the slightest emotion in them. He observed me with simple curiosity as his head moved from side to side like a snake.
"You're not as intelligent as I thought," he said. "Don't you know it's dangerous to keep a loaded gun in your pocket?"
'I took out the gun that was in my pocket and put it on the table, but I kept my fingers close to it.
"You know who I am," he hissed softly.
'If you have something to tell me, Professor Moriarty, I am free for around five minutes,' I replied.
مشارکت کنندگان در این صفحه
تا کنون فردی در بازسازی این صفحه مشارکت نداشته است.
🖊 شما نیز می‌توانید برای مشارکت در ترجمه‌ی این صفحه یا اصلاح متن انگلیسی، به این لینک مراجعه بفرمایید.