سرفصل های مهم
بخش 10
توضیح مختصر
زمان مطالعه

5 دقیقه

سطح

خیلی سخت
دانلود اپلیکیشن «زیبوک»
این فصل را می‌توانید به بهترین شکل و با امکانات عالی در اپلیکیشن «زیبوک» بخوانید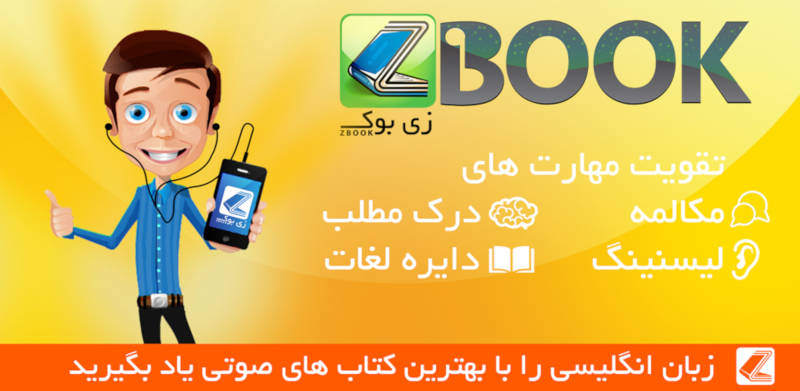 متن انگلیسی فصل
Ella
NORTHAMPTON, MAY 20, 2008
Belly dancers and dervishes spun in Ella's dream on the night her husband didn't come home. Her head resting on the manuscript, she watched as rough-looking warriors dined at a roadside inn, their plates piled high with delicious pies and desserts.
Then she saw herself. She was searching for someone in a bustling bazaar in a citadel in a foreign country. All around her, people moved slowly, as if dancing to a tune she couldn't hear. She stopped a fat man with a drooping mustache to ask something, only she couldn't remember the question. The man looked at her blankly and hobbled away. She tried to talk to several vendors and then shoppers, but no one responded to her. At first she thought it was because she couldn't speak their language. Then she put her hand to her mouth and realized with horror that her tongue had been cut off. With increasing panic she looked around for a mirror to see her reflection and figure out if she was still the same person, but there was none in the bazaar. She started to cry and woke up to a disturbing sound, not knowing whether she still had a tongue.
When Ella opened her eyes, she found Spirit frantically scratching at the back door. An animal had probably gotten onto the porch, driving the dog crazy. Skunks made him particularly nervous. The memory of his inopportune encounter with one last winter was still fresh. It had taken Ella weeks to remove that nasty odor from the dog, and even after she'd washed him in tubs of tomato juice, the smell lingered, reminiscent of burning rubber.
Ella glanced at the clock on the wall. It was a quarter to three in the morning. David was still not back, and perhaps he never would be. Jeannette had not returned her call, and in her pessimistic state Ella doubted she ever would. Seized by the terror of being abandoned by her husband and daughter, she opened the fridge and looked through it for a few minutes. The desire to scoop out some cherry vanilla ice cream warred with the fear of gaining weight. With no small effort, she took a step away from the fridge and slammed the door, a bit more harshly than necessary.
Then Ella opened a bottle of red wine and poured herself a glass. It was good wine, light and lively, with an underlying hint of bittersweetness that she liked. Only when she was filling the second glass did it occur to her she might have opened one of David's expensive Bordeaux. She checked the label—Château Margaux 1996. Not knowing what to make of that, she frowned at the bottle.
She was too tired and too sleepy to read anymore. So she decided to check her e-mail. There, among half a dozen junk e-mails and a message from Michelle inquiring about how the manuscript was going, she found an e-mail from Aziz Z. Zahara.
Dear Ella (if I may),
Your e-mail found me in a village in Guatemala called Momostenango. It's one of the few places left where they still use a Mayan calendar. Right across from my hostel, there is a wish tree bedecked with hundreds of pieces of fabric of every color and pattern you can imagine. They call it The Tree of the Brokenhearted. Those with broken hearts write down their names on pieces of paper and tie these to the branches, praying for their hearts to be healed.
I hope you won't find this too presumptuous, but after reading your e-mail I went to the wish tree and prayed that you and your daughter solve this misunderstanding. Even a speck of love should not go unappreciated, because, as Rumi said, love is the water of life.
One thing that has helped me personally in the past was to stop interfering with the people around me and getting frustrated when I couldn't change them. Instead of intrusion or passivity, may I suggest submission?
Some people make the mistake of confusing "submission" with "weakness," whereas it is anything but. Submission is a form of peaceful acceptance of the terms of the universe, including the things we are currently unable to change or comprehend.
According to the Mayan calendar, today is an auspicious day. A major astrological shift is on its way, ushering in a new human consciousness. I need to hurry to send you this e-mail before the sun sets and the day is over.
May love find you when you least expect, where you least expect.
Yours sincerely,
Aziz
Ella shut off the laptop, moved to learn that a complete stranger in a remote corner of the world had prayed for her well-being. She closed her eyes and imagined her name written on a piece of paper tied to a wish tree, dangling like a kite in the air, free and happy.
A few minutes later, she opened the kitchen door and stepped out into the backyard, enjoying the unsettling coolness of the breeze. Spirit stood beside her, uneasy and growling, constantly sniffing the air. The dog's eyes grew small, then big and anxious, and his ears kept perking up, as if he had recognized in the distance something scary. Ella and her dog stood side by side under the late-spring moon, staring into the thick, vast darkness, similarly frightened of the things moving in the dark, frightened of the unknown.
مشارکت کنندگان در این صفحه
تا کنون فردی در بازسازی این صفحه مشارکت نداشته است.
🖊 شما نیز می‌توانید برای مشارکت در ترجمه‌ی این صفحه یا اصلاح متن انگلیسی، به این لینک مراجعه بفرمایید.