سرفصل های مهم
بخش 76
توضیح مختصر
زمان مطالعه

7 دقیقه

سطح

خیلی سخت
دانلود اپلیکیشن «زیبوک»
این فصل را می‌توانید به بهترین شکل و با امکانات عالی در اپلیکیشن «زیبوک» بخوانید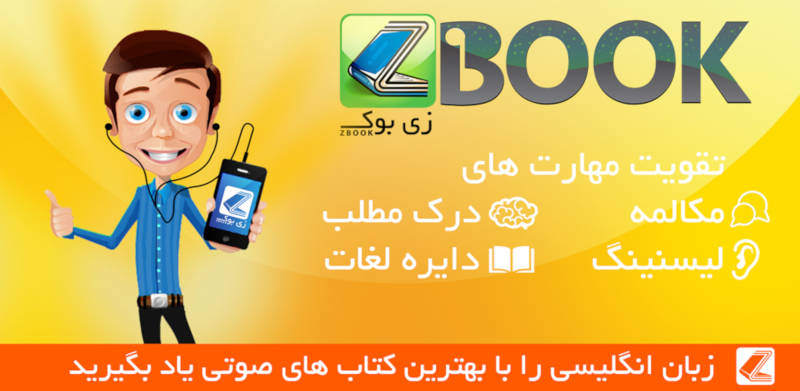 متن انگلیسی فصل
Ella
NORTHAMPTON, JUNE 29, 2008
Beyond wildest dreams, Aziz said, strange things happened to people when they were ready for the unusual and the unexpected. But not a single bone in Ella's body was ready for the one strange thing that happened this week: Aziz Z. Zahara came to Boston to see her.
It was Sunday evening. The Rubinsteins had just sat down to eat when Ella noticed a text message on her cell phone. Assuming that it must be from someone at the Fusion Cooking Club, she didn't hurry to check it. Instead she served the evening's specialty: honey-roasted duck with sautéed potatoes and caramelized onions on a bed of brown rice. When she placed the duck on the table, everyone perked up. Even Jeannette, who was depressed after seeing Scott with his new girlfriend and realizing she still loved him, seemed ravenous.
It was a long, languid dinner, peppered with good wine and the usual talk. Ella was privy to every conversation at the table. With her husband she discussed having the gazebo repainted a bright blue, with Jeannette she chatted about her busy schedule at college, and with the twins she talked about renting some new DVDs, including the latest Pirates of the Caribbean. Only after she had placed the dirty dishes in the dishwasher and served the white chocolate crème brûlée did it occur to her to check the message on her cell phone.
Hi, Ella, I'm in Boston on an assignment for Smithsonian magazine. Just got off the plane. Would you like to meet? I'm staying at the Onyx and would love to see you, Aziz
Ella put the phone away and took her place at the dinner table for dessert, feeling slightly dizzy.
"You got a message?" David asked, raising his head from his plate.
"Yes, it's from Michelle," Ella answered without a moment's hesitation.
Turning his anguished face away, David dabbed his mouth and then, with amazing slowness and precision, folded his napkin into a perfect square. "I see," he said when he was done.
Ella knew that her husband didn't believe her, not in the least, and yet she also felt she had to stick with her story, not to convince her husband or deceive her children but for herself, to make it possible for her to take that one step from her house to Aziz's hotel. So she continued, measuring each word. "She called to tell me there's going to be a meeting tomorrow morning at the agency to discuss next year's catalog. She wants me to join them." "Well, you should go, then," said David with a flicker in his eyes that indicated he, too, was in on the game. "Why don't I give you a ride in the morning, and we could go there together? I could reschedule a few appointments." Ella stared at her husband, aghast. What was he trying to do? Did he want to make a scene in front of the kids?
"That'd be lovely," she said, forcing herself to smile. "But we're going to need to leave the house before seven A.M. Michelle says she wants to talk to me in private before the others join in." "Oh, forget it, then," Orly chimed in, knowing how much her father detested waking up early. "Daddy could never get up in time!"
Now Ella and David looked at each other, locking into a level gaze over the heads of their children, each waiting for the other one to make the first move.
"That's true," David conceded finally.
Ella nodded with relief, though she felt a slight flush of shame at her audacity, because at that moment she had another idea, a bolder one.
"Yes, it is awfully early. In fact," she said, "why don't I go now?"
The thought of going to Boston tomorrow morning and having breakfast with Aziz was enough to make her heart beat faster. Yet she wanted to see Aziz right away, now rather than tomorrow, which all of a sudden felt too far away. It was almost a two-hour drive from her house to Boston, but she didn't mind. He had come all the way from Amsterdam for her. She could certainly drive two hours.
"I could be in Boston before ten tonight. And tomorrow I could be at the agency early enough to see Michelle before the meeting."
A shadow of agony crossed David's face. It seemed an eternity before he could say anything. In that long moment, his eyes were the eyes of a man who had neither the strength nor the emotion left in him to stop his wife from going to another man.
"I can drive to Boston tonight, and stay in our apartment," Ella said, seemingly to her children but in truth only to David. That was her way of assuring her husband there would be no physical contact between her and whomever he assumed she was going to meet.
David rose from his chair with a glass of wine in his hand. Giving a sweeping gesture in the direction of the door, he smiled at Ella with assurance and added, a bit too eagerly, "All right, honey, if that's what you want, you should go now." "But, Mom, I thought you were going to help me with math this evening," Avi objected.
Ella felt her face burn. "I know, dear. Why don't we do that tomorrow?"
"Oh, let her go." Orly turned to her brother teasingly. "You don't need your mama by your side all the time. When are you going to grow up?"
Avi frowned but said nothing further, Orly was supportive, Jeannette didn't care one way or the other, and just like that, Ella grabbed her cell phone and dashed upstairs. As soon as she closed the bedroom door, she threw herself onto the bed and text-messaged Aziz.
I can't believe you're here. I'll be at the Onyx in two hours.
She stared at her phone in growing panic as she watched her message being sent. What was she doing? But there was no time to think. If she was going to regret this evening, which she suspected she might, she could regret it later. Now she needed to hurry. It took her twenty minutes to jump into the shower, blow-dry her hair, brush her teeth, choose a dress, take it off, try another dress, then another, comb her hair, put on some makeup, look for the small earrings Grandma Ruth had given her on her eighteenth birthday, and change her dress again.
Taking in a deep breath, she put on some perfume. Eternity by Calvin Klein. The bottle had been waiting in the bathroom cabinet for ages. David had never been fond of perfume. He said women should smell like women, not like vanilla beans or cinnamon sticks. But European men might have a different take on this, Ella assumed. Wasn't perfume a big thing in Europe?
When she was done, she inspected the woman in the mirror. Why hadn't he told her he was coming? If she'd known, she would have gone to a hairdresser, gotten a manicure, had a facial, and perhaps tried a new hairstyle. What if Aziz didn't like her? What if there was no chemistry between them and he regretted coming all the way to Boston?
All at once she came to her senses. Why did she want to change her looks? What difference would it make whether there was chemistry between them or not? Any adventure with this man was bound to be ephemeral. She had a family. She had a life. Her past was here, and so was her future. Annoyed with herself for indulging in such unlikely scenarios, she closed down her mind, which always proved easier.
At a quarter to eight, Ella kissed her children good night and left the house. David was nowhere to be seen.
As she walked toward her car, jingling the keys to the apartment in Boston in her hand, her mind was still numb, but her heart raced.
مشارکت کنندگان در این صفحه
تا کنون فردی در بازسازی این صفحه مشارکت نداشته است.
🖊 شما نیز می‌توانید برای مشارکت در ترجمه‌ی این صفحه یا اصلاح متن انگلیسی، به این لینک مراجعه بفرمایید.