سرفصل های مهم
بخش 66
توضیح مختصر
زمان مطالعه

6 دقیقه

سطح

خیلی سخت
دانلود اپلیکیشن «زیبوک»
این فصل را می‌توانید به بهترین شکل و با امکانات عالی در اپلیکیشن «زیبوک» بخوانید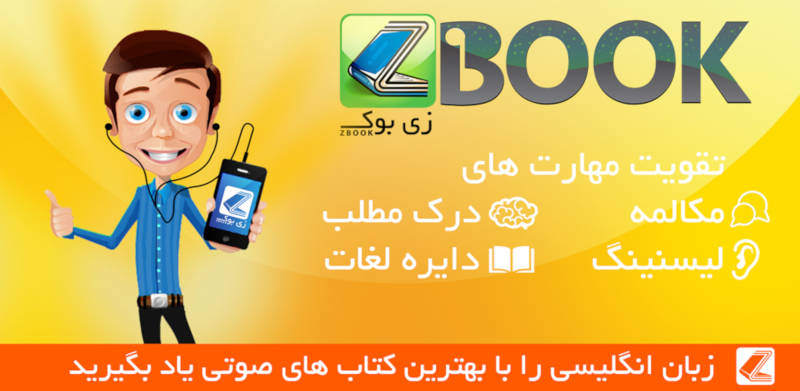 متن انگلیسی فصل
Ella
NORTHAMPTON, JUNE 24, 2008
"Baby, there's a new Thai place in town," David said. "They say it's good. Why don't we go there tonight? Just the two of us."
The last thing Ella wanted to do on this Tuesday was go out for dinner with her husband. But David was so insistent that she couldn't say no.
The Silver Moon was a small restaurant with stylish lamps, leather booths, black napkins, and so many mirrors hung low on every wall that the customers felt as if they were dining with their own reflections. It didn't take Ella long to feel out of place there. But it wasn't the restaurant that had made her feel this way. It was her husband. She had glimpsed in David's eyes an unusual glitter. Something wasn't normal. He looked pensive—worried, even. What disturbed her most was that he had stuttered a few times. Ella knew that for his childhood speech impediment to surface, David had to be very distressed.
A young waitress dressed in a traditional outfit came to take their orders. David asked for chili basil scallops, and Ella decided on the vegetables and tofu in coconut sauce, staying true to her fortieth-birthday decision to refrain from eating meat. They also ordered wine.
They talked about the sophisticated decor for a few minutes, discussing the effect of black napkins versus white napkins. Then there was silence. Twenty years of marriage, twenty years of sleeping in the same bed, sharing the same shower, eating the same food, raising three kids … and what it all added up to was silence. Or so Ella thought.
"I see you've been reading Rumi," David remarked.
Ella nodded, though with some surprise. She didn't know what surprised her more: to hear that David knew about Rumi or that he cared about what she read.
"I started reading his poetry to help me to write my report on Sweet Blasphemy, but then I became interested in it, and now I'm reading it for myself," Ella said by way of explanation.
David grew distracted by a wine stain on the tablecloth, then sighed with a valedictory expression on his face. "Ella, I know what's going on," he said. "I know everything." "What are you talking about?" Ella asked, although she wasn't sure she wanted to hear the answer.
"About … about your affair …" David stammered. "I'm aware of it."
Ella looked at her husband, flabbergasted. In the glow of the candle that the waitress had just lit for them, David's face showed pure despair.
"My affair?!" Ella blurted out, quicker and louder than she intended. She instantly noticed the couple at the next table turning in their direction. Embarrassed, she dropped her voice to a whisper and repeated, "What affair?" "I'm not stupid," David said. "I checked your e-mail account and read your messages with that man."
"You did what?" Ella exclaimed.
Ignoring the question, his face contorted with the weight of what he was about to announce, David said, "I don't blame you, Ella. I deserve it. I neglected you, and you looked for compassion elsewhere." Ella lowered her gaze to her glass. The wine had a charming color—a deep, dark ruby. For a second she thought she glimpsed specks of iridescent sparkle on its surface, like a trail of lights guiding her. And perhaps there was a trail. It all felt surreal.
Now David paused, deciding how best, or whether, to reveal what he had in mind. "I'm ready to forgive you and leave this behind," he finally remarked.
There were many things Ella wanted to say at that moment, poignant and mocking, tense and dramatic, but she chose the easiest one. With gleaming eyes, she asked, "What about your affairs? Are you also going to leave them behind?" The waitress arrived then with their orders. Ella and David sat back and watched her leave the plates on the table and refill the glasses with exaggerated politeness. When she finally left, David flicked his eyes up toward Ella and asked, "So is this what this was about? Was it for revenge?" "No," Ella said, shaking her head in disappointment. "This is not about revenge. It never was."
"Then what is it about?"
Ella clasped her hands, feeling as if everything and everyone in the restaurant—the customers, the waiters, the cooks, and even the tropical fish in the fish tank—had stopped to hear what she was going to say.
"It is about love," she said at last. "I love Aziz."
Ella expected her husband to roll with laughter. But when she finally found the courage to look him in the eye, there was only horror on his face, quickly replaced by the expression of someone who was trying to solve a problem with minimal damage. Suddenly she had a moment of knowing. "Love" was a serious word, loaded and quite unusual, for her—a woman who had said so many negative things about love in the past.
"We have three kids," David said, his voice trailing off.
"Yes, and I love them very much," Ella said with a slump in her shoulders. "But I also love Aziz—"
"Stop using that word," David interjected. He took a big gulp from his glass before he spoke again. "I made major mistakes, but I never stopped loving you, Ella. And I have never loved anyone else. We can both learn from our mistakes. For my part I can promise you that the same thing won't happen again. You don't need to go out and look for love anymore." "I didn't go out and seek love," Ella muttered, more to herself than to him. "Rumi says we don't need to hunt for love outside ourselves. All we need to do is to eliminate the barriers inside that keep us away from love." "Oh, my God! What's come over you? This isn't you! Stop being so romantic, will you? Come back to your old self," David snapped, then added, "Please!" Ella furrowed her brow and inspected her nails as if there were something about them troubling her. In truth, she'd remembered another moment in time when she herself had said virtually the same words to her daughter. She felt as if a circle had been completed. Nodding her head slowly, she put her napkin aside.
"Can we please go now?" she said. "I'm not hungry."
That night they slept in separate beds. And early in the morning, the first thing Ella did was write a letter to Aziz.
مشارکت کنندگان در این صفحه
تا کنون فردی در بازسازی این صفحه مشارکت نداشته است.
🖊 شما نیز می‌توانید برای مشارکت در ترجمه‌ی این صفحه یا اصلاح متن انگلیسی، به این لینک مراجعه بفرمایید.