سرفصل های مهم
بخش 77
توضیح مختصر
زمان مطالعه

5 دقیقه

سطح

خیلی سخت
دانلود اپلیکیشن «زیبوک»
این فصل را می‌توانید به بهترین شکل و با امکانات عالی در اپلیکیشن «زیبوک» بخوانید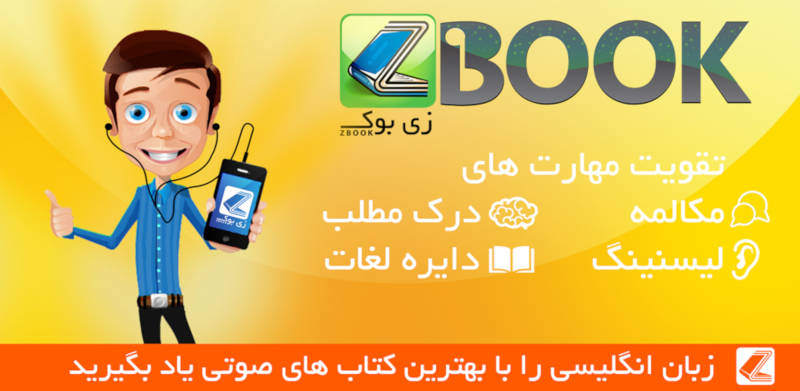 متن انگلیسی فصل
PART FIVE
The Void
THE THINGS THAT ARE PRESENT THROUGH THEIR ABSENCE
Sultan Walad
KONYA, JULY 1246
Breathing with difficulty and barely able to stand straight, my father came to my room, looking like a shadow of the man he used to be. There were bags under his eyes, dark and ominous, as if he had stayed awake all night. But what surprised me most was that his beard had gone white.
"My son, help me," he said in a voice that didn't sound like him.
I ran to him and grabbed his arm. "Anything, Father, just ask for it."
He was silent for a minute, as though crushed under the weight of what he was going to say next. "Shams is gone. He has left me."
For the briefest of moments, I was awash with confusion and a strange sense of relief, but of that I said nothing. Sad and shocked though I was, it also occurred to me that this could be for the best. Wouldn't life be easier and more tranquil now? My father had gained many enemies lately, all because of Shams. I wanted things to get back to how they were before he came. Could Aladdin be right? Weren't we all better off without Shams?
"Don't forget how much he means to me," my father said as if he sensed my thoughts. "He and I are one. The same moon has a bright and a dark side. Shams is my unruly side." I nodded, feeling ashamed. My heart sank. My father didn't have to say more. I had never seen so much suffering in a man's eyes. My tongue felt heavy in my mouth. I couldn't speak for a while.
"I want you to find Shams—that is, of course, if he wants to be found. Bring him back. Tell him how my heart aches." My father's voice dropped to a whisper. "Tell him his absence is killing me." I promised him I would bring Shams back. His hand gripped mine and squeezed it with such gratitude that I had to avert my gaze, for I didn't want him to see the indecision in my eyes.
I spent the whole week roaming the streets of Konya, hoping to trace the footsteps of Shams. By this time everyone in town had heard he had disappeared, and there was much speculation as to his whereabouts. I met a leper who loved Shams immensely. He directed me to many desperate and unfortunate people whom the wandering dervish had helped. I never knew there were so many who loved Shams, since they were the kind of people who had been invisible to me till now.
One evening I came home feeling tired and disoriented. Kerra brought me a bowl of rice pudding, fragrant with the essence of roses. She sat down next to me and watched me eat, her smile framed by crescents of anguish. I couldn't help noticing how much she had aged this past year.
"I heard you were trying to bring Shams back. Do you know where he has gone?" she asked.
"There are rumors he might have gone to Damascus. But I also heard people say he headed to Isfahan, Cairo, or even Tabriz, the city of his birth. We need to check them all. I'll go to Damascus. Some of my father's disciples will go to the other three cities." A solemn expression crossed Kerra's face, and she murmured, as though thinking aloud, "Mawlana is writing verses. They are beautiful. Shams's absence is turning him into a poet." Dropping her gaze to the Persian carpet, her cheeks moist, her round mouth pouting, Kerra sighed, and then she recited the following:
"I have seen the king with a face of Glory
He who is the eye and the sun of heaven"
There was something in the air now that wasn't there a moment ago. I could see that Kerra was torn deep inside. One had only to look at her face to understand how it pained her to watch her husband suffer. She was ready to do anything in her power just to see him smile again. And yet she was equally relieved, almost glad, to have finally gotten rid of Shams.
"What if I cannot find him?" I heard myself ask.
"Then there won't be much to do. We will continue with our lives as before," she remarked, a sparkle of hope flickering in her eyes.
At that moment I understood in all clarity and beyond doubt what she insinuated. I didn't have to find Shams of Tabriz. I didn't even have to go to Damascus. I could leave Konya tomorrow, wander for a while, find myself a nice roadside inn to stay at, and come back a few weeks later, pretending to have looked for Shams everywhere. My father would trust my word, and the subject would be dropped forever. Perhaps that would be best, not only for Kerra and Aladdin, who had always been suspicious of Shams, but also for my father's students and disciples, and even for me.
"Kerra," I said, "what shall I do?"
And this woman who had converted to Islam to marry my father, who had been a wonderful mother to me and my brother, and who loved her husband so much she memorized the poems he wrote for someone else, gave me a pained look and said nothing. Suddenly she had no more words inside her.
I had to find the answer for myself.
مشارکت کنندگان در این صفحه
تا کنون فردی در بازسازی این صفحه مشارکت نداشته است.
🖊 شما نیز می‌توانید برای مشارکت در ترجمه‌ی این صفحه یا اصلاح متن انگلیسی، به این لینک مراجعه بفرمایید.