سرفصل های مهم
کتاب 01 - فصل 15
توضیح مختصر
زمان مطالعه

7 دقیقه

سطح

خیلی سخت
دانلود اپلیکیشن «زیبوک»
این فصل را می‌توانید به بهترین شکل و با امکانات عالی در اپلیکیشن «زیبوک» بخوانید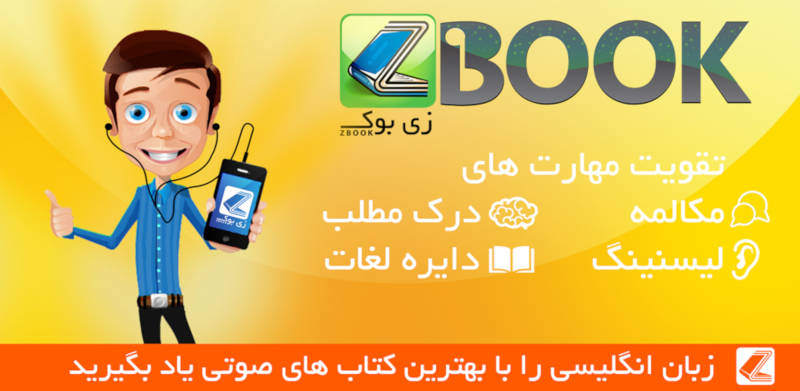 متن انگلیسی فصل
Fifteen
Claire looked around suddenly at her coworkers during the morning meal. Ever since her arrival at the Hatchery over a year earlier, she had felt different from them. They didn't seem to notice. They were friendly enough, and included her in their outings. Everyone was fond of the director, Dimitri, who never allowed his position of authority to make him arrogant. They were able to tease him about his long wait for a spouse.
But those who were young, as Claire was, shared small jokes, sometimes slightly derisive of the older workers, how methodical and orderly they were, how dutifully they went home each evening to their spouses and family units.
Of course they were all diligent workers as well; but youth was a time when a certain amount of lightheartedness was tolerated. Standing on the edge of the holding ponds, they gave the young fish silly names, and invented personalities for them. "Look at Greedy Gus! He's grabbing all the food again!" "Watch out! Here comes Big-Lips Buster!" Claire always smiled at the foolishness. The Vessels, during her time at the Birthing Unit, had done the same thing: found things to joke about, ways to pass the time. She had joined in. She had been part of it, and of them, until the end.
But here she had always felt separate. Different. It was hard to identify why.
But today, at breakfast, she suddenly noticed something that she had taken for granted until now. As they cleared their plates, tossed their crumpled napkins into the waste container, and smoothed their uniforms in preparation for another day of work, each worker did one other routine, quick thing.
They each took a pill.
Claire knew about the pills. The pill-taking in the community began at about Twelve—or for some children, earlier. Parents observed their children and decided when the time had come. She herself had not been deemed ready for the pills before her Ceremony of Twelve. It hadn't mattered to her. Those of her friends who took them found it a nuisance. But when she was selected Birthmother at the Ceremony, part of her list of instructions had specified: No pills.
If you are already taking the pills, stop immediately.
If you have not yet begun, do not begin.
She remembered now that the pill prohibition had seemed unimportant at the time. Her parents, though, were a little flustered by it. They took the pills. So did her brother, Peter. "I had them here ready for you when the time came," Claire's mother had said with a nervous laugh. "I suppose I'll just throw them away." "Better turn them in," her father had suggested.
She had asked the other Vessels when she had taken up residence at the Birthing Unit. "Were you already taking the pills?" Claire inquired at mealtime one evening.
Some had shrugged and said no. But several nodded. "I stopped right away when I got my instructions," one girl said.
"I sort of tapered off," another girl explained.
"I think it's because we got switched over to vitamins," Nadia had said. She was referring to the carefully measured dosages of vitamins that all the Vessels dutifully took each morning. "The pills were probably just a different vitamin that we don't need anymore." "No. The pill was something else entirely," Suzanne insisted. She was the one who said she had tapered off.
"She's right," Miriam said. "The vitamins don't make us feel any different. But the pill—" She hesitated. "Well, taking it didn't seem to have any effect. But when I stopped taking it, I began to feel . . ." But she couldn't seem to describe what she meant.
"I felt restless," Suzanne explained. "And—well, this is a little embarrassing. I don't even know how to describe it. But I began to be aware of my own feelings. Not just in my head, but—well, physical feelings too." She blushed, and chuckled nervously. The other girls, including Claire, felt embarrassed too, but intrigued. Feelings of any sort were not ordinarily discussed.
"Yes, that's it," Miriam agreed, "and you know what? I think they want us to undergo that change. Without the pills, our body gets ready. That's what we're experiencing." "I kind of like it. I never really wanted anything before. But now I want the Product. When I feel it growing, it makes me happy." She rubbed her belly and smiled.
The other girls agreed, touching their own distended middles. "It's a nice feeling."
"After you give birth, you take the pills again, until you're ready for the next time," Nancy had said. She had produced three Products by then and was waiting for her post-Birthmother Assignment.
"How long? This is my first time," Claire had asked. "I never had the pills at all."
"You will, though. After you produce, you'll take the pills. Maybe six months. Then you stop, and you get ready for your next Product. See Karen over there?" She pointed to a young woman at a nearby table. "She just produced. She's on the pills now. But in a few months she'll need to start getting ready for her second production." "It's really boring," Suzanne said in a whisper. "When you're between births, and taking the pills. Nothing is much fun. You don't really notice it, though."
Now, looking around in the Hatchery cafeteria, Claire was aware that all the other workers took a pill every morning. And that was why, she realized, their conversation was always lighthearted, superficial, essentially meaningless. They were like the Vessels in the pill-taking time between births—without feeling. She was the only one, she could see now, who did not take a pill each day—and she guessed that it was simply a mistake. Her disastrous birth experience, and her decertification, had been so sudden and startling that no one at the Birthing Unit had thought to supply her with pills or instruct her to take them. Perhaps each attendant had thought that someone else had done so.
And so she was the one who felt things. The only one! It was why she yearned for the child, and felt her heart melt each time his little hand waved and he said "Bye-bye" to her, calling out her name in his silvery voice, smiling that amazing smile.
She would not let them take that from her, that feeling. If someone in authority noticed the error, if they delivered a supply of pills to her, she thought defiantly, she would pretend. She would cheat. But she would never, under any circumstances, stifle the feelings she had discovered. She would die, Claire realized, before she would give up the love she felt for her son.
مشارکت کنندگان در این صفحه
تا کنون فردی در بازسازی این صفحه مشارکت نداشته است.
🖊 شما نیز می‌توانید برای مشارکت در ترجمه‌ی این صفحه یا اصلاح متن انگلیسی، به این لینک مراجعه بفرمایید.