سرفصل های مهم
کتاب 02 - فصل 02
توضیح مختصر
زمان مطالعه

8 دقیقه

سطح

متوسط
دانلود اپلیکیشن «زیبوک»
این فصل را می‌توانید به بهترین شکل و با امکانات عالی در اپلیکیشن «زیبوک» بخوانید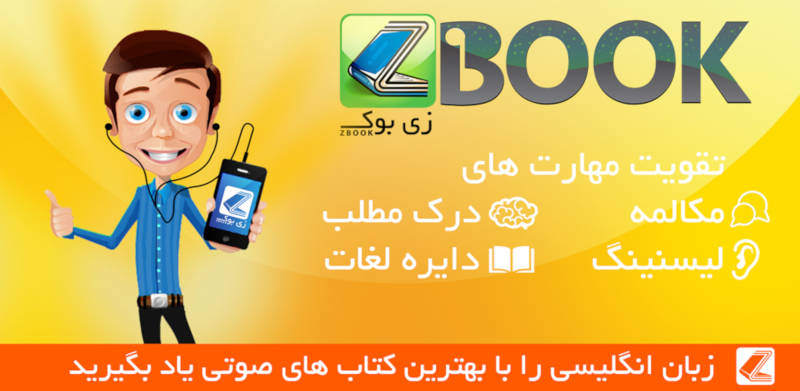 متن انگلیسی فصل
Two
They called her Water Claire.
People came to Alys's hut during the weeks that passed and brought gifts to Claire, knowing she had nothing of her own. They were a generous people, as a rule. Gareth, his bald head and round cheeks pink with shyness, made shoes for her, leather sandals with straps that she fastened around her ankles over thick knitted socks when the swelling lessened and she could walk without pain. Bryn, the mother of little Bethan, stitched a linen petticoat and took the time to embroider flowers on its edge, a fanciful touch beyond the ordinary clothing of the people, but no one scorned Bryn for it, for the girl seemed worthy of such a gift. Old Benedikt carved her a comb, which she carried in her pocket, and to the surprise of everyone, since he was fierce in his anger and solitude, Lame Einar came in from the sheep meadow, hobbling on his two sticks, and gave her a hat he had woven her from straw.
As spring came, children brought her early wildflowers in small wilting bouquets and they helped her weave the stems into the straw of the hat's brim.
She wore the brimmed hat to keep the sun from her eyes but even so needed to hold her hand there when she looked to sea because the light reflecting off the gray-white waves was blinding. She stood often on the shore with the wind blowing her hair and molding her skirt against her legs. She watched the horizon as if she waited. But she had no knowledge of what she waited for. The sea had drunk her memories away, leaving only her name.
"How old do you be, Water Claire?" asked a half-grown freckle-faced boy named Sindri. He measured himself beside her and she was the taller. But she shook her head, not knowing how to answer him. Alys was there; they were gathering herbs.
"Sixteen year or so," Alys said, telling Claire more than the boy. And they knew Alys to be true in her guess, for it was she who tended the bodies of them all, and knew the signs that each year brings.
"Sixteen," Water Claire repeated in her soft voice, and though she said no more, they knew that she was mourning the knowledge of the years that the sea had gulped away. She watched the little girls at play, laughing as they ran through the meadow, quick and colorful as butterflies, but there was sadness in the watching, for Claire's meadow days had been taken from her. They did not come back, even in dreams.
"Sixteen?" Tall Andras repeated when he heard of it. The boy, Sindri, had told everyone, and most had shrugged. But Tall Andras rubbed his hand across his thick blond beard, looked across the marketplace to where Water Claire stood fingering ribbons at a stall, and said to his mates, "She could be wed." It was true that in this place there were often girls given as brides at that age. Even now the village was preparing for a wedding; Glenys, shy and sparkle-eyed, would soon wed horse tender Martyn, she not yet seventeen and he barely twenty. But Old Benedikt and Alys both said no. Not this girl. Not Water Claire. She must not wed, they said firmly, until the sea gave her back what it had stolen, until she knew what her life had once been.
Tall Andras, frowning with disappointment, asked brusquely, "What if it never do?"
"It will," Old Benedikt replied.
"Bits and pieces, they'll come," Alys said, "over time."
Tall Andras glowered. He had a fierce want for the girl. "The sea pukes up dead fish," he said. "It won't give her back anything. What the sea coughs up smells of rot." "You smell of sweat yourself, Andras," Alys told him, laughing at his misery, "and should bathe if you want the girl to come close. Wash your hair and chew some mint. Maybe then she'll give you a smile some morning." Tall Andras stalked away, but she could see that he was headed to the freshwater pond beyond the thick trees at the edge of the village. Old Benedikt, watching, shook his head and smiled. "I told him she'll come back to herself, but truly I don't know," he told Alys. "It's as if the sea sucked away her past and left her empty. What does she say to you?" "She remembers only waking in my hut. Nothing before. Not even being in the sea."
They walked together along the rocky path bordering a wide meadow, each of them with a stick to lean on. Old Benedikt was strong still, but bent. Alys, too, walked with her back hunched. They had been friends for more than sixty years.
Alys carried the basket she used for gathering herbs; she was in need of raspberry leaf on this morning, to steep for tea to give Bryn. Since birthing Bethan six years before, Bryn had lost three babies and had fallen into despair. Now she was again with child, and Alys would prepare the raspberry leaf infusion for her to drink three times a day. Sometimes it tightened and held a pregnancy.
"Is there no herb for memory?" Old Benedikt asked her as she leaned to strip the raspberry leaves from the thick thorned bushes where they grew.
Alys chuckled. "Aye," she told him. "Try this." She reached to a nearby tree, peeled a tiny shred of bark, and placed it in his hand. "Chew, and think back."
Frowning, puzzled, Old Benedikt placed the shred on his own tongue. "Think back on what?"
"On a time you choose. Far back." She watched him.
He closed his eyes and chewed. "Bitter," he said, making a face.
She laughed.
After a moment he opened his eyes and spat the chewed bark from his tongue. "I thought back to the day we danced," he told her with a wry smile.
"I was thirteen," she said. "You were the same. A long way back. Was the memory clear?"
He nodded. "You had pink flowers in your hair," he said.
She nodded. "Beach roses. It was midsummer."
"And bare feet."
"Yours were bare too. It was a warm day."
"Aye. The grass was warm and damp."
"Dew," he said. "It was early morning." He looked at her for a moment. "Why were we dancing?" he asked, his brow furrowed.
"Mayhap you need to chew the bark again." She chuckled. "To remember why."
"You tell me," he said.
Alys added the last of the raspberry leaves to her basket, straightened, took up her stick, and turned on the path. "Back to the hut," she said. "My kettle's aboil, and I must steep the leaves." She began to walk away from him.
"Shall you take some of the bark for the girl? For Water Claire?" he asked.
She turned back to him and crinkled a smile at him. "The bark does naught," she said. "It's only the turning your mind to it. Making your mind go back.
"She'll do that when she's ready," she added. "I must go now. Bryn is in need of the tea."
He called after her as she walked away on the path. "Alys? Why were we dancing?"
"Take your mind there again," she called back. "You'll remember!"
To herself, she murmured, shaking her head with amusement as her eyes twinkled at her own memory. "Only thirteen. But we was barefoot and flower-strewn and foolish with first love."
مشارکت کنندگان در این صفحه
تا کنون فردی در بازسازی این صفحه مشارکت نداشته است.
🖊 شما نیز می‌توانید برای مشارکت در ترجمه‌ی این صفحه یا اصلاح متن انگلیسی، به این لینک مراجعه بفرمایید.